Why are global travel opportunties & hands-on learning experiences important?

Entering his final year at The University of Texas, Austin – expecting to graduate in 2019 – Ahad M., a Petroleum Engineering student, joined us in Iceland this past spring break for our Renewable Energy & Sustainability adventure in March 2018. Looking toward his last year at university, he says that his time abroad with TGP has helped him to find continued motivation in his course study, as he wraps up his undergraduate career.
You can read more about Ahad and his experience in Iceland with us below!
Meet Ahad M.
---
Iceland: Renewable Energy & Sustainability
March 2018

University: The University of Texas – Austin 
Major: Petroleum Engineering, Honors
Age: 21
"I have an ultimate goal to improve oil & gas so to continue to do research to make this world a better place."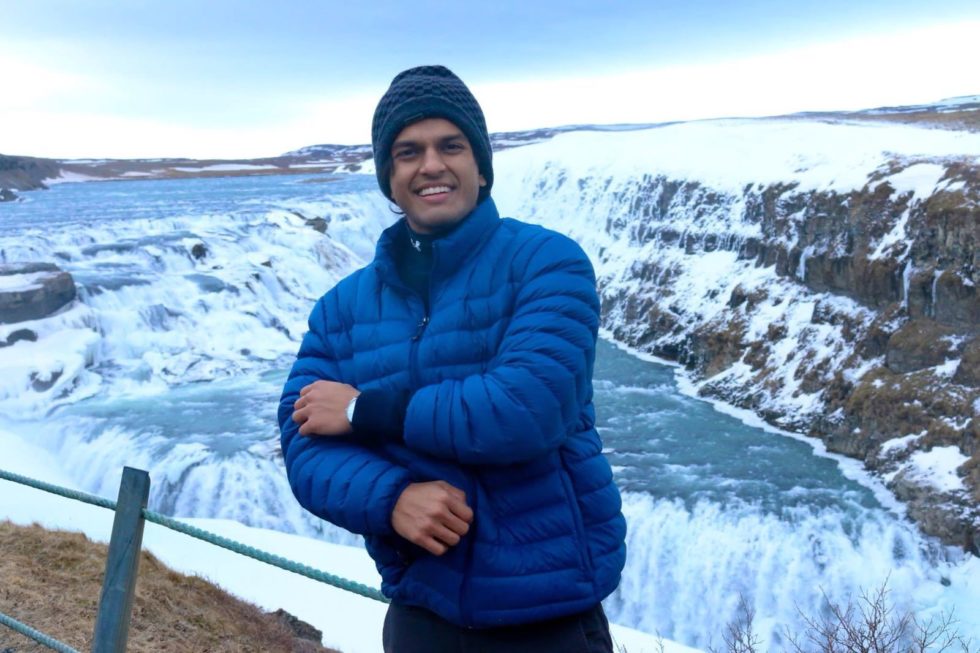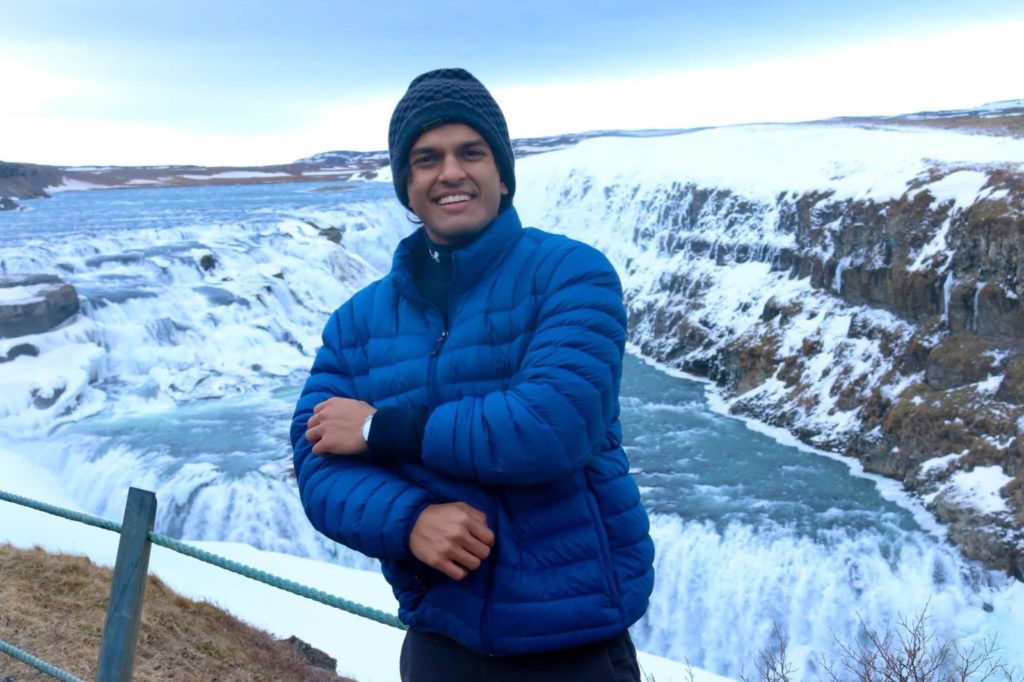 Tell us a bit about yourself, Ahad!
From moving to the state of New Mexico, to waking up at 4 a.m. and working the entire day as an Engineering intern in an oil field, it's certainly been a bit crazy this summer. But, tapping into new locations and meeting new people every day has given me a lot to learn. It keeps me motivated and gives me a sense of respect to be surrounded by the most hard-working people I've ever met, all of whom ensure that people are provided with energy. The remoteness of this place (NM) and the energy outlook here is promising, and I already seem to be embracing the culture. I have found love in what I do and I look forward to what the future holds.


Going back to Iceland: When you think back to your time abroad, what are some of your most memorable moments & takeaways? Why do these moments stand out to you?
I met the most amazing people and bonded with them almost instantly: the beautiful northern lights, the awe-inspiring glacier hike, the Capstone presentation. It melts my heart and brings a smile to my face when I remember all those wonderful times. It always stays with me because that was when I learned the true meaning of life and how to live life to the fullest every day. I accomplished working on the finest project that I have ever experienced with a team, and forged great friendships. I explored and learned to love special places. More importantly, I learned to be more respectful in protecting the clean energy that this planet has to offer.
"I have found love in what I do and I look forward to what the future holds."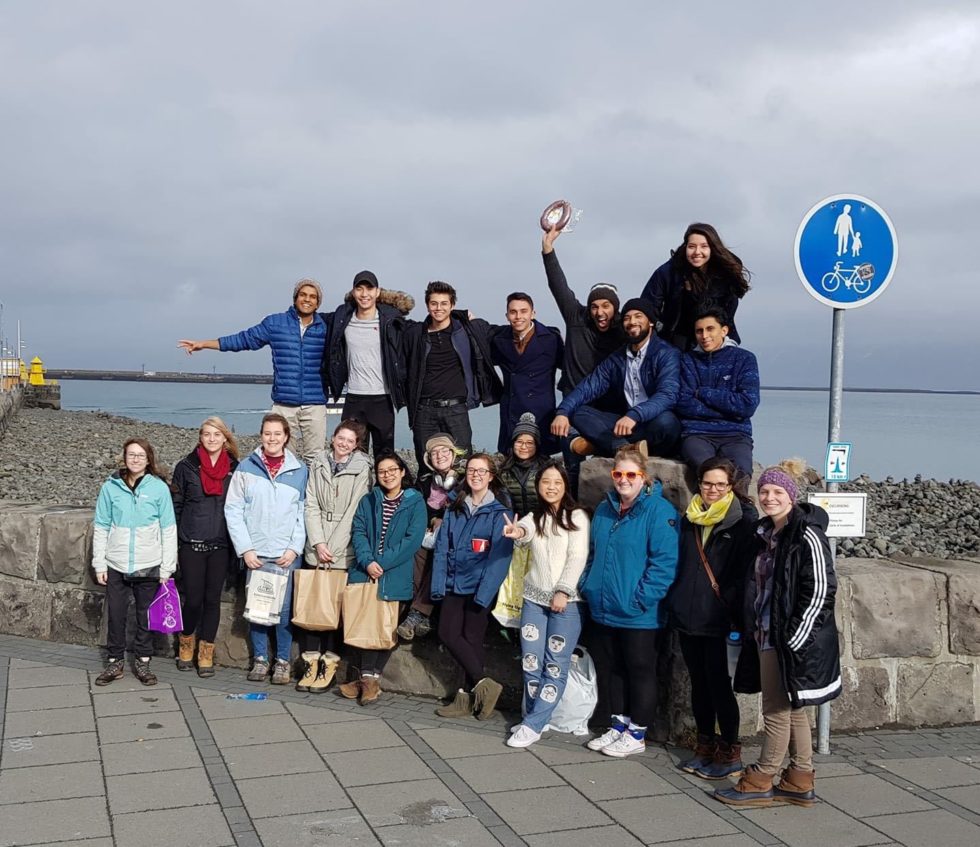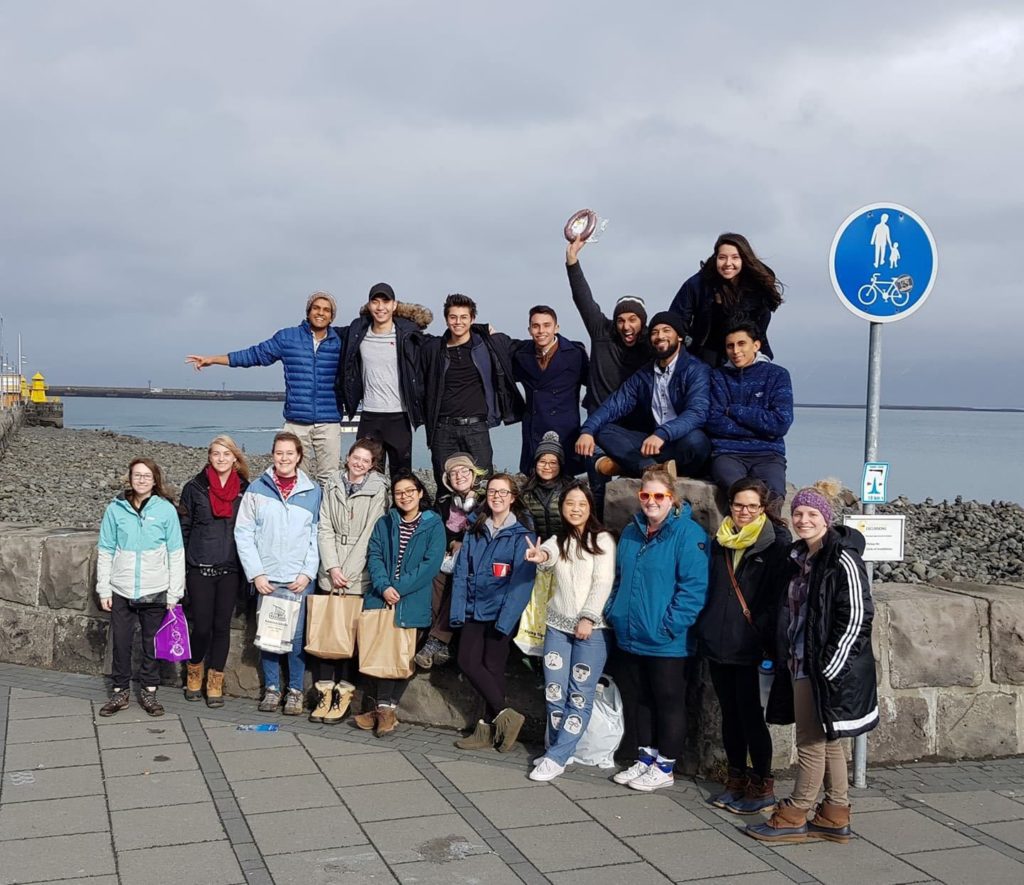 Has your time in Iceland benefited you moving forward as you continue working toward completing your degree?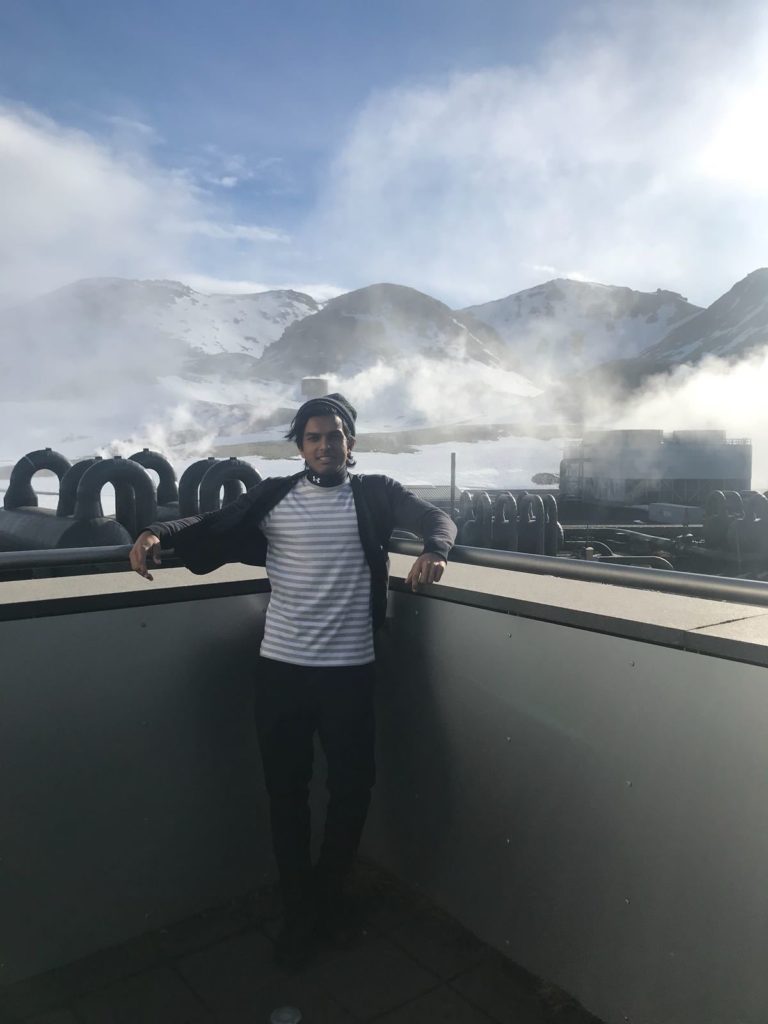 The TGP experience was extremely valuable. Traveling to Iceland to learn about renewable systems, especially geothermal energy, gave me a broader understanding of the world's energy outlook. I gained a more thorough understanding of the importance of sustainable energy and the necessity of upgrading the world's systems to be compatible with it.

This experience put many things into practice that I have been learning in my degree in petroleum engineering. Along with increasing my understanding of renewable energy, TGP has greatly helped me to stay motivated in my course of study.
Tell us about your Capstone Project!
Our Capstone Project optimized geothermal systems through digital twining and machine learning. It was inspired by big data analytics' ability to change technology rapidly. Big data analytics can be used to optimize industry systems, make better predictions, and reduce failures. Many renewable energy systems, such as wind and solar, have been using it to improve the systems and their efficiency.

Our amazing team successfully contributed to geothermal energy innovation and infrastructure by creating systems that support responsible consumption and production. The project was inspired by the research in geothermal exploration that the faculty of the Icelandic School of Energy is conducting. The research on big data analytics is still in progress and will be the future. I have also been involved with the same idea in petroleum systems. The experience was immensely valuable to my team and me.
"Opportunities like TGP give valuable experience in interactive learning that changes your perspective of the world."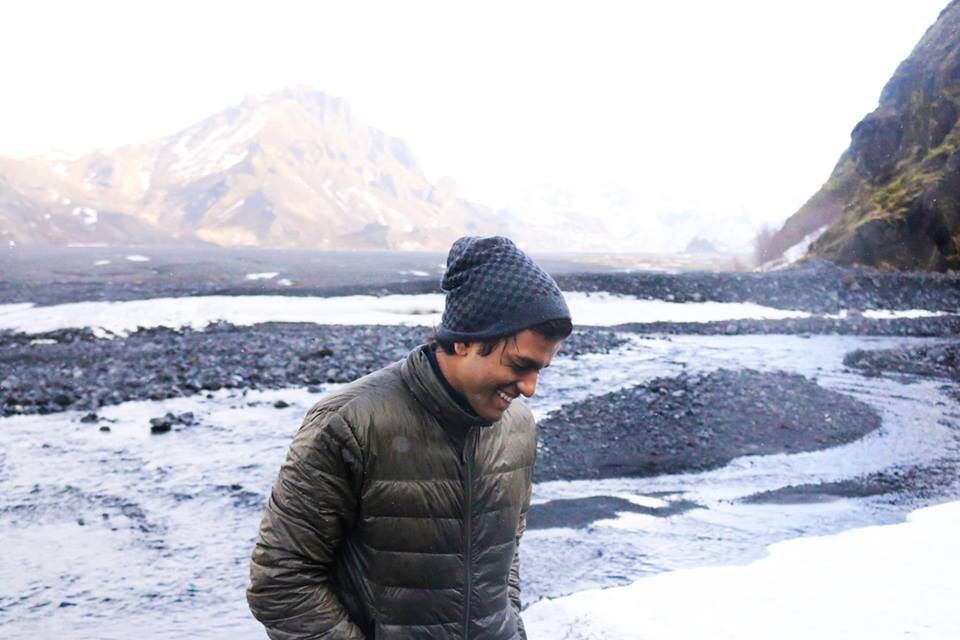 Why do you believe that these types of educational & travel opportunities are important for yourself and other like-minded students?

I strongly believe in clean and renewable energy. It is important that everyone should learn about the current global energy outlook. The consumption, production, and availability of energy is what has always ruled the economy of the world. It has a major impact on politics, the quality of life, poverty and everything else you might think of. When we talk about renewable energy, it is the future of this planet. Opportunities like TGP give valuable experience in interactive learning that changes your perspective of the world and I am extremely grateful that I was a part of it.

A look ahead: What's next for you? What do you wish to accomplish this summer and into the next school year?
Summer 2018 is full of learning about the Permian basin, the biggest energy producing land in the US with EOG Resources. The competition within the energy industries, including both nonrenewable and renewable systems, has blown my mind. I will be working on optimizing gas lift systems in oil production. I want to learn more about the field and design better systems that will reduce failure and increase energy production.
I want to learn more about the industry and the goal is to make the industry look better by improving and optimizing systems. Sure, it will take time but being proactive is the key. The new technology and techniques are necessary in order to extract resources efficiently from this planet. I have always believed that improvement can be achieved by learning from past mistakes and that we must be proactive with fast growing technology.
"I want to give voice to my passion for my research goals, and provide sustainable energy to the world as an oil and gas drilling engineer."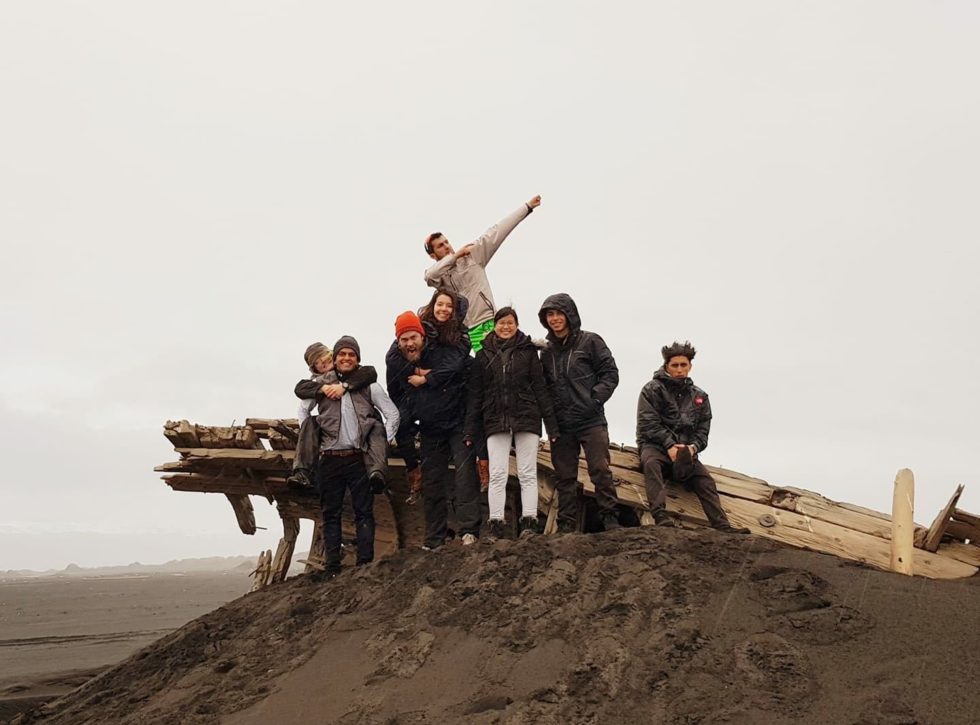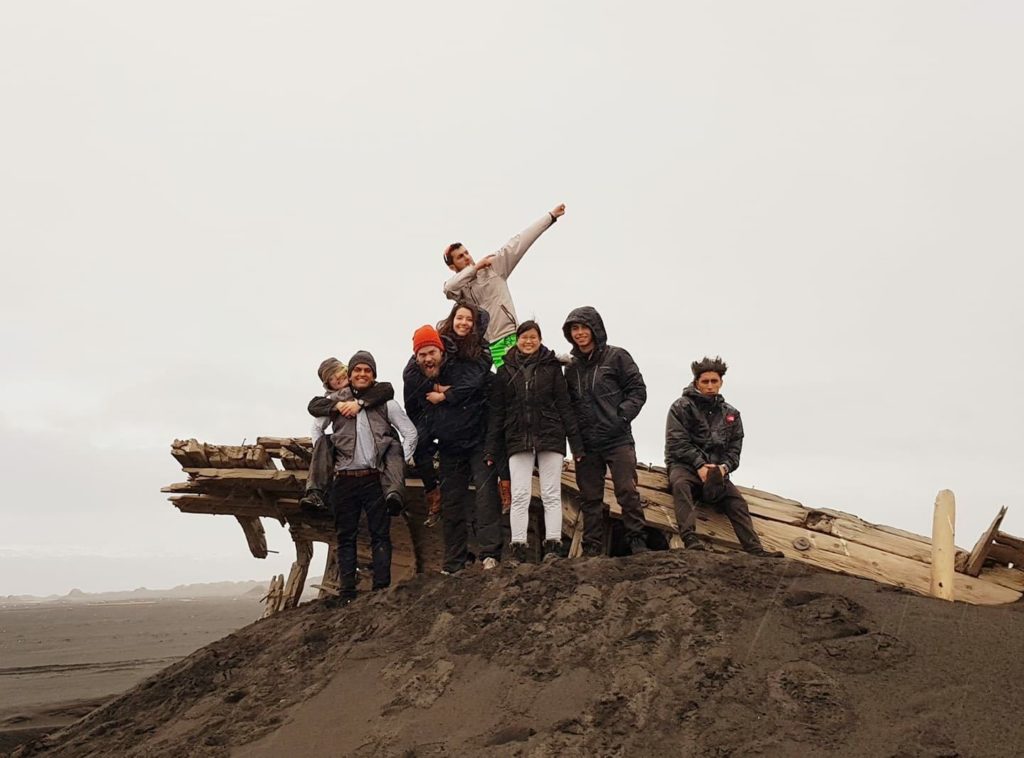 Upon completion of his summer internship this August with EOG Resources, Ahad will be returning to Austin to jump into his final year at the University of Texas, Austin.

Thank you to Ahad to sharing his experiences with us!

Text & Images by: Ahad M.