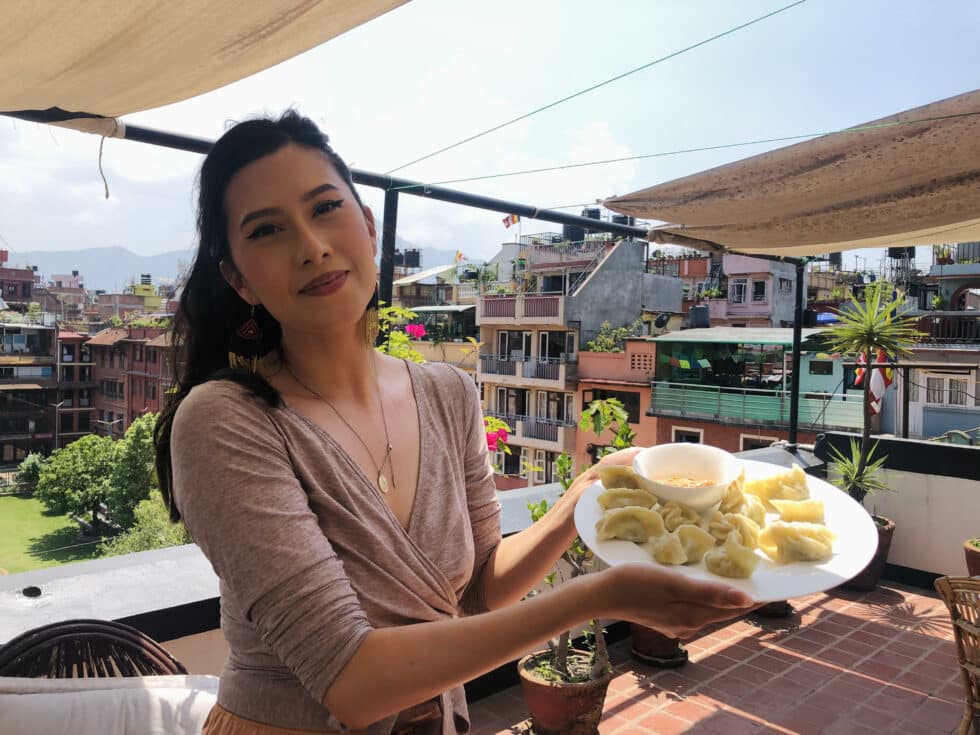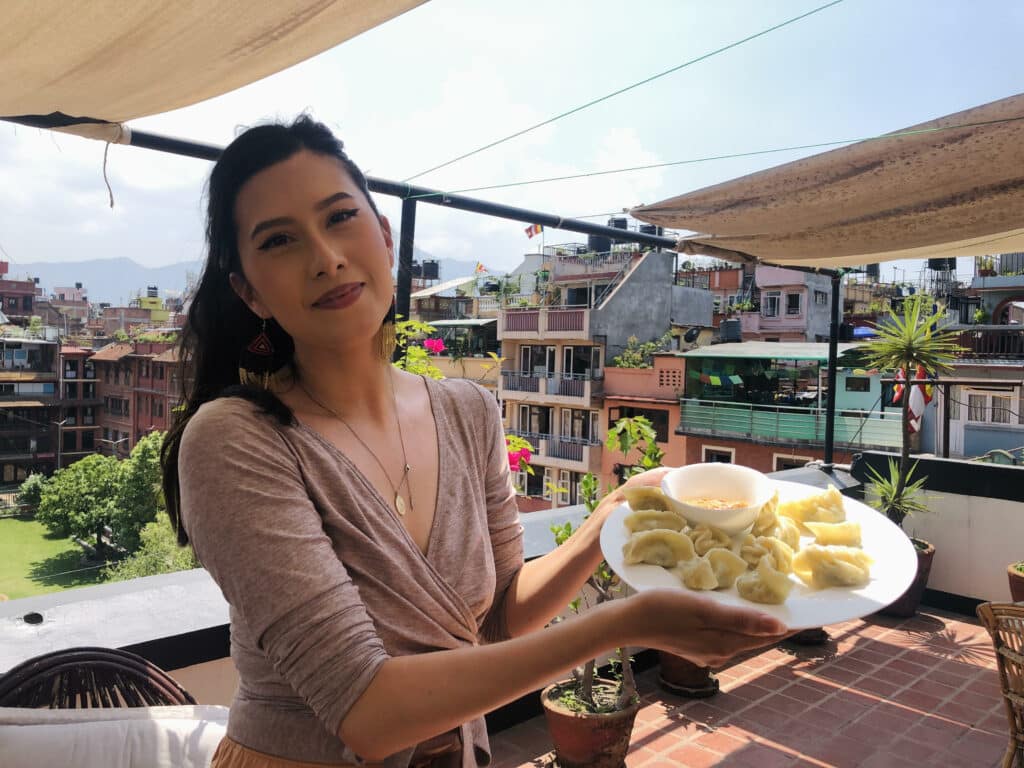 "Nepali people are the kindest, warmest, most helpful people I have ever met. The land in Nepal is some of the most beautiful land I have seen. I had gone into the trip assuming I would likely never return and would be satisfied with what I was going to experience. But that changed. I would love to return."

My name is Antavia Paredes-Beaulieu and I descend from the Mille Lacs Band of Ojibwe in Minnesota. I am a chemist from South Minneapolis and am engaged in STEM education and renewable energy equity for the Native American community here in Minneapolis. I develop and teach culturally competent STEM curriculum for Native American youth in high school. My background is in academia. I previously taught analytical chemistry at the undergraduate level at the University of Minnesota as a PhD student where I also performed research and synthesized ultra porous nano particles chemically tuned to phyto-remediate PFAS (Poly- and perfluoroalkyl substances).
My overall goal in any work in which I am engaged is to be the best ancestor I can be by using the talents I have developed over my life. As a scientist, I have enjoyed working in STEM education to help uplift our future Native scholars while also actively supporting solutions to reduce reliance on non-renewable resources and polluting practices. I have also had a deep interest in exploring ways in which tribal nations in the United States can utilize renewable energy in order to reduce energy reliance on systems operated by the United States.
The GREEN Program – Nepal was a perfect fit: learning how to prepare for and install a satellite solar micro-grid system in a hands-on project, observing how a small community of low-income indigenous people could utilize and maintain these systems on their own, and studying sustainable development within the socio-political and economic context of Nepal from Nepali academics first hand at Kathmandu University.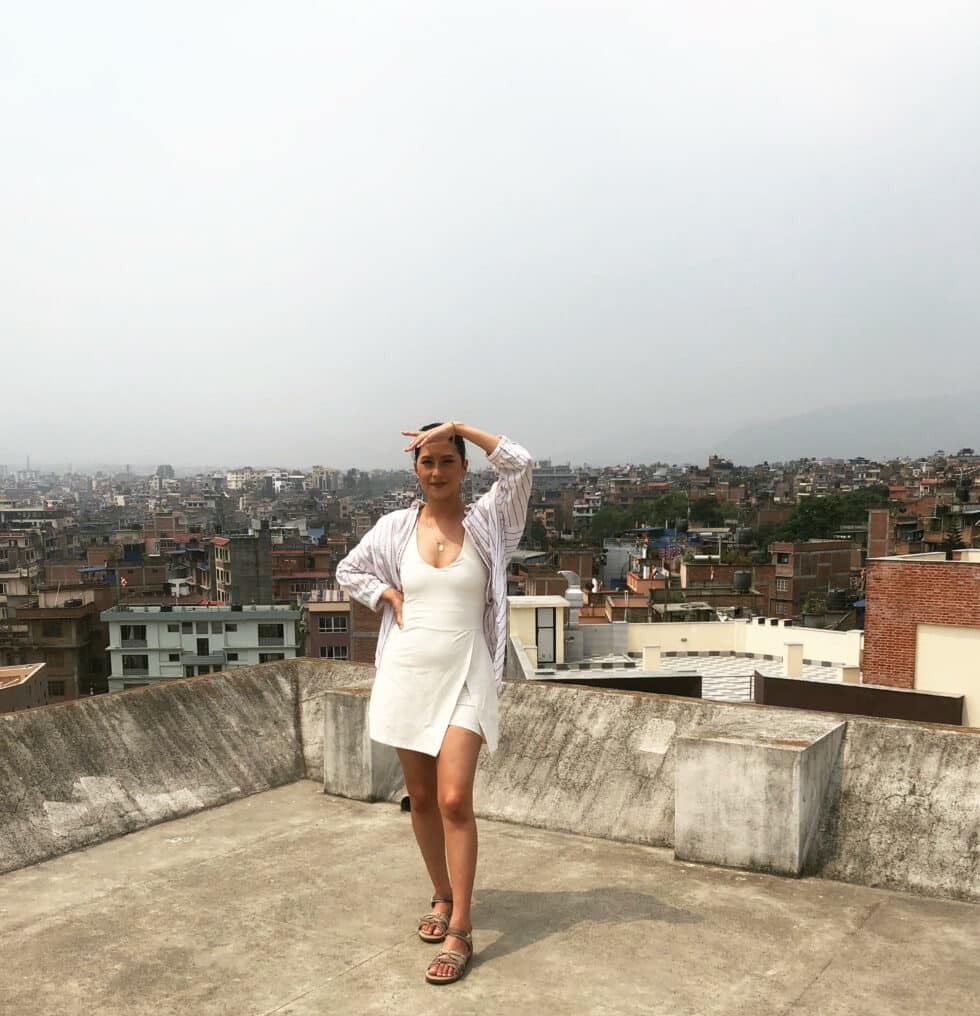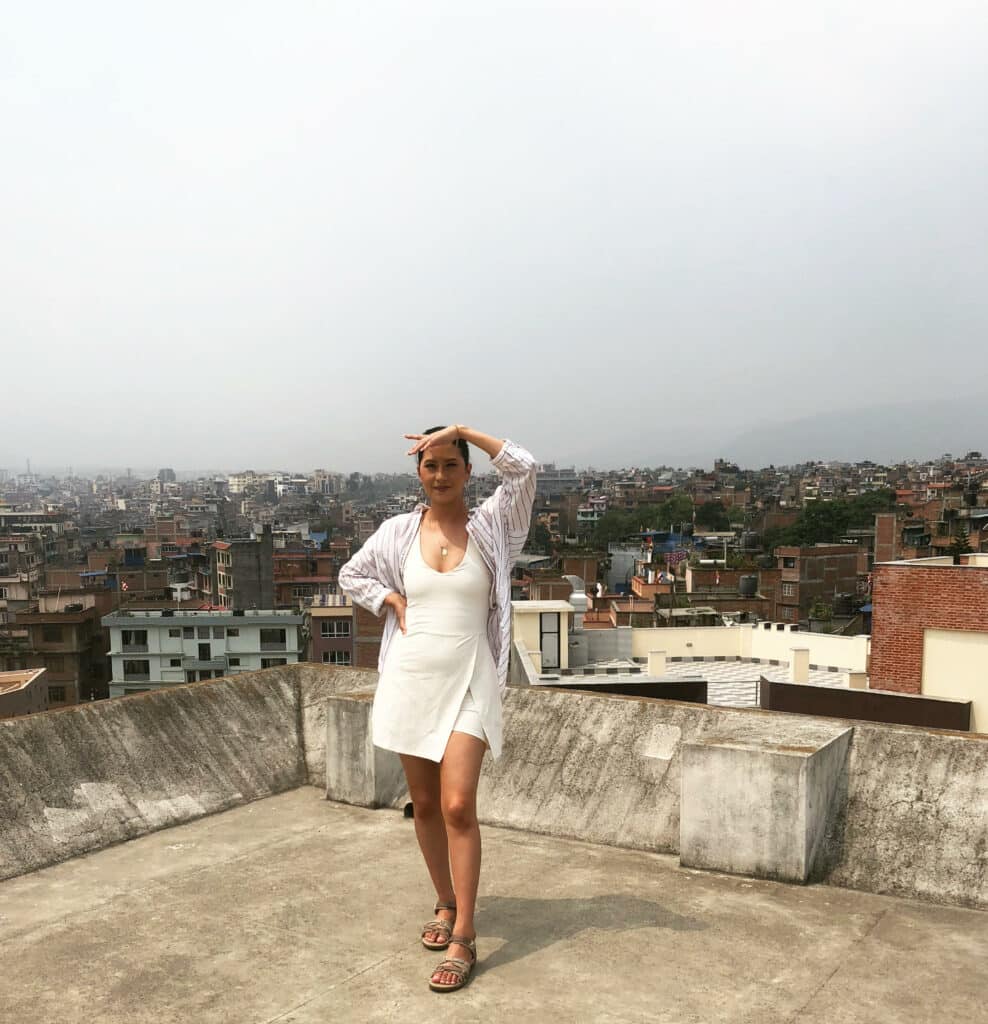 I was not sure what to expect initially. I wondered what the academic system would look like in Nepal and what the trip into the mountains would look like. I would say that I had romantic notions about the trip but was careful to be realistic as well, as I knew I would likely need to be cautious about food and water. I wondered if the food would be similar to Nepali food I have had in Minneapolis, and was curious to find out if I would be surprised by any differences.
I worried I would offend the Nepali people unintentionally and wondered what preconceived notions the Nepali people might have about people from the United States, and whether or not they would know about Native Americans. I was unsure of the weather and how to pack, and any differences between Kathmandu and the village in terms of packing clothing, but was quelled upon watching the video shared and [our guides] explaining and answering questions.
It was very useful to learn about sustainable development through the specific context of Nepal. Renewable energy has become such a popular goal, with good reason, but it is so important to contextualize any initiatives if they are to remain sustainable long-term. I will also take away the reminder to center the people in all things. Keep in mind who will inherit the world we leave behind, the tech we build, the resources we develop…and who will benefit from or maintain those systems.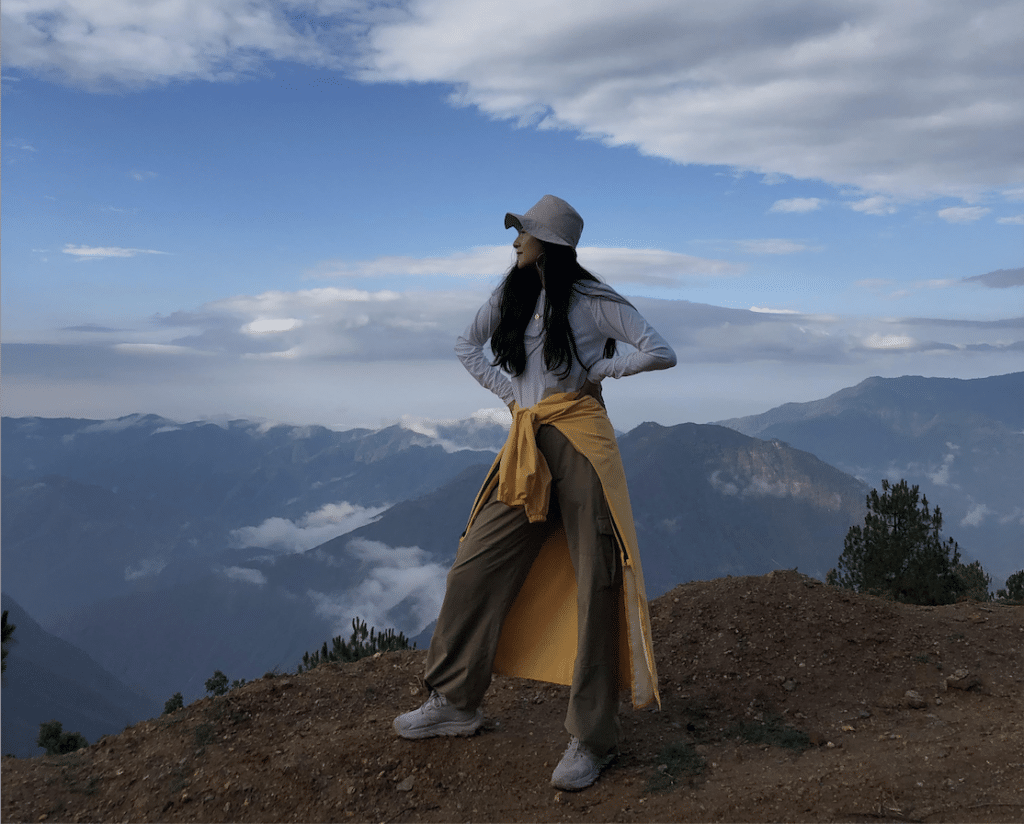 For my Capstone Project, I proposed the development of a tribal youth employment program focused on training Native Americans to perform renewable energy consultations and installations. This model is sustainable in terms of tribal energy infrastructure but also in terms of talent acquisition as graduated participants can then be hired to teach future interns.
I came up with the idea as a potential solution to reduce tribal energy reliance on utility systems maintained by the United States government and increase energy sovereignty for sovereign nations. Challenges included calculating the start-up costs of a pilot program and considering the fact that tribal nations are not a monolith and their barriers are highly specified. My teammates were invaluable in their research to help build up the proposal and overcome these challenges. The end result was a fairly feasible proposal that I am very proud of.
I have been immersed in academia and theoretical STEM education and equitable for a long time. It was an absolute pleasure to apply some of those theoretical skills toward the physical completion of a useful microgrid system in person. I have studied electrochemistry, but have never actually set up the batteries for an operable solar panel. I understand the theory behind ground rods but have never touched one or dug the hole to install one.
Now I can say I have done those things and they have given me a deeper understanding of the work behind the theory. It also helps me to conceptualize how the actualization process may go for future projects and what kind of on-the-ground support communities may need in order to implement their own projects.
I also loved every professor we heard from at Kathmandu University, together, they provided a wonderful summary of the socio-political and economic reality of Nepal. They were so informed and happy to hold our hands while we learned from them. A particular highlight was learning about the lengths to which politicians will go to justify halting progress on renewable energy infrastructure in such a humorous way.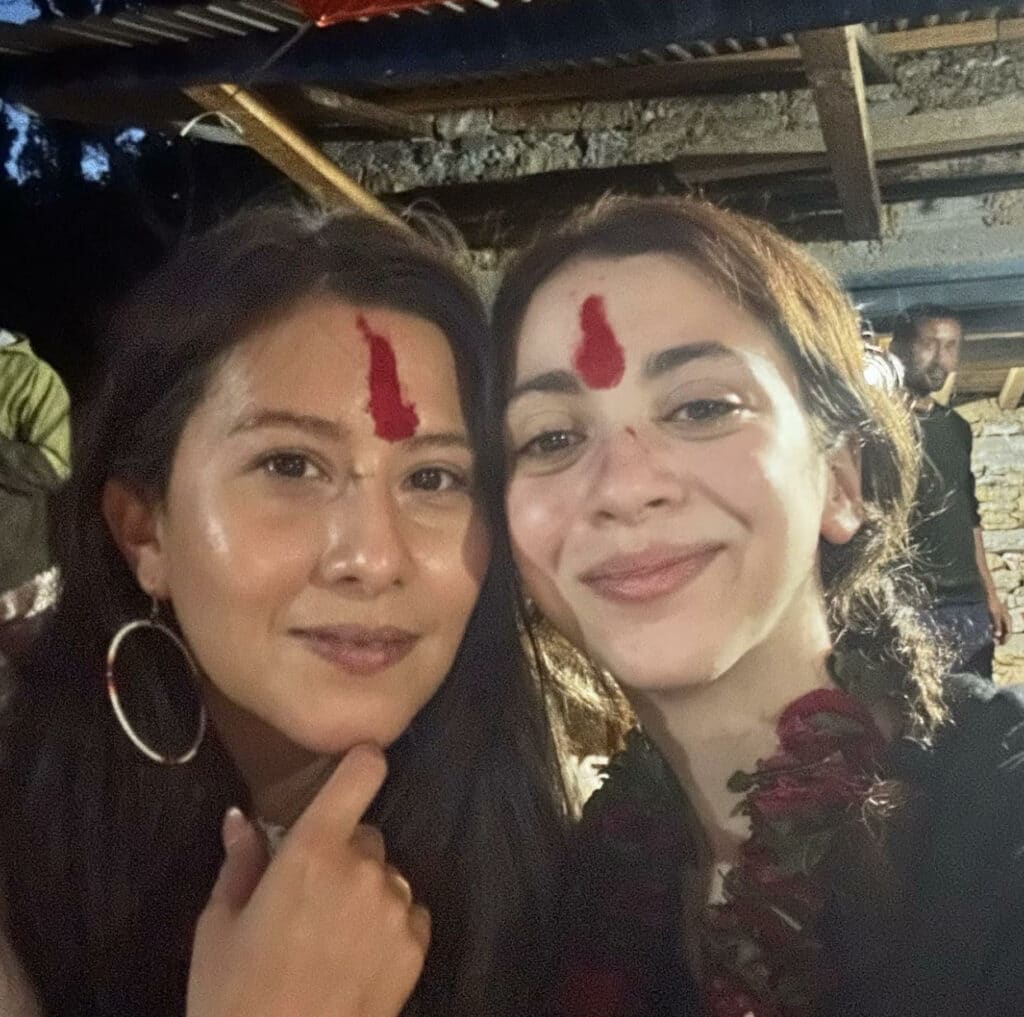 "It felt like home. But I was halfway around the world in Nepal!"

After installing the solar microgrid, the people of the village we were staying in hosted a beautiful celebration. We got to see so many amazing dance performances done by the children we had been getting to know. At one point, a little girl danced alone. She was dressed in her traditional regalia and was so focused on her movements. She couldn't have been more than 7 years old and yet she had such a rich cultural tradition to lean onto and be immersed in.
Her community was proud of her and wanted to share her talents with us, their guests. I fought back bittersweet tears as I watched her. I felt so proud of her and found her to be such a beautiful representation of what an intact and proud community can produce. I was heartbroken for my own community. Our Indigenous cultural ways of knowing and being have been criminalized in the United States up until my own generation and we can feel the effects of colonization so deeply to this day. Our children do not always learn our languages, our dances, our ceremonies and we all fight so hard to hold onto what we can.
If a person in the United States is interested in learning more about their culture they can usually return to their place of origin to be immersed. But what would the recommendation be for Native American people with no uncolonized land or geographic space to return to? Nepal is such an impressive and beautiful place, with pros and cons certainly, but if I were Nepali I would be so proud to return and visit. And as an Ojibwe person, it was wonderful to live vicariously for a moment, to feel proud of the Indigenous Nepali people for their cultural preservation. It felt like a peek at what could be, with so much tender intentionality going into the cultural preservation of Native American practices in the United States right now.
There were many differences between our cultures, but more similarities. I attended a night service to Shiva in Kathmandu and felt transported to my own experience with the Native ceremony. I was surrounded by burning juniper…and I smelled something so similar to sage and cedar, I felt like I was at home being washed with my own sacred medicines. Nepali ceremony looks and smells like the Ojibwe ceremony. It felt like home. But I was halfway around the world in Nepal! The near-constant physical and cultural reminders to worship water, land, and animals were also such a similarity it was uncanny.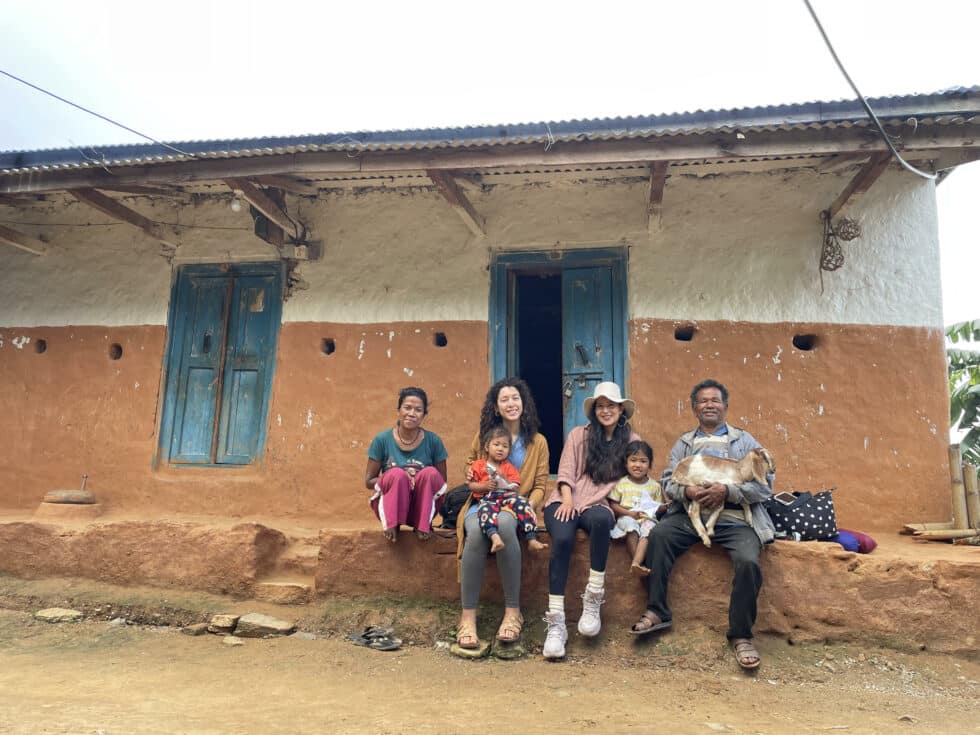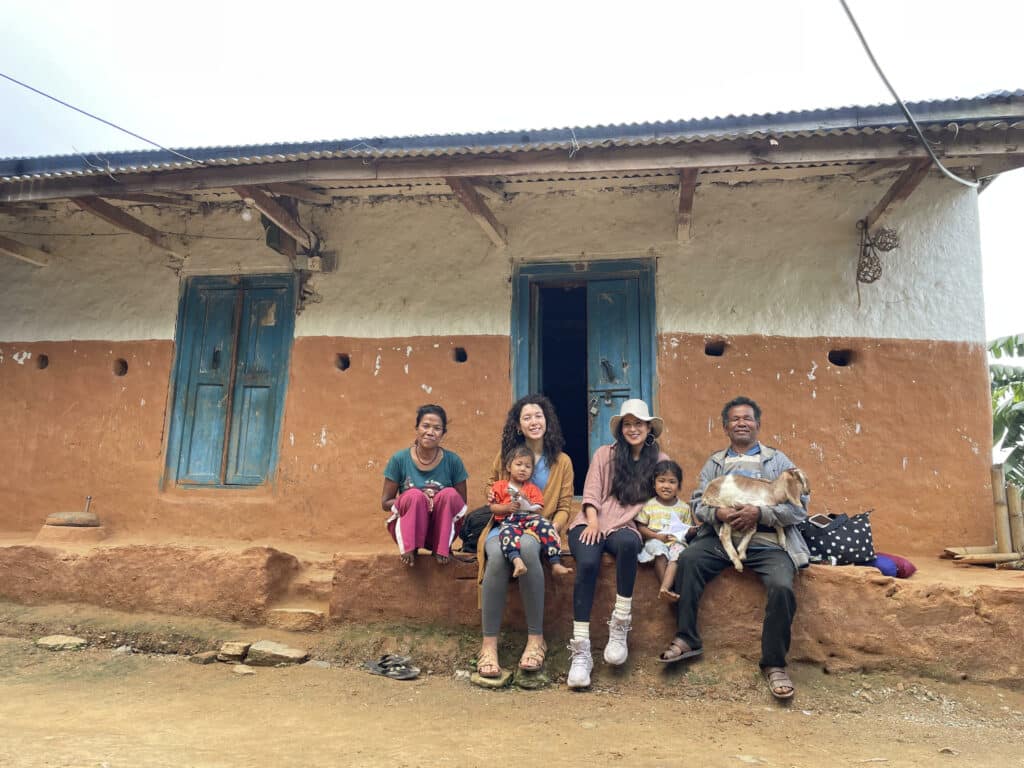 All this to say that it was impactful to see how the Nepali people on the other side of the world are so familiar in spite of so many differences. It was such a treat to experience and so important for those who may not feel a connection to a world outside of their own community. We often occupy spaces that feel foreign and violent to us, even when we are in our home city. So it is powerful to feel so culturally safe in a space so far from our own homes.
Nepali people are the kindest, warmest, most helpful people I have ever met. The land in Nepal is some of the most beautiful land I have seen. I had gone into the trip assuming I would likely never return and would be satisfied with what I was going to experience. But that changed. I would love to return.
To those who made my scholarship possible – thank you so much for such a life-changing opportunity! I truly would not have attended without the support you made possible. I am moved by all that I have learned and look forward to sharing my gifts with those in my community for the betterment of all of humanity.
Antavia's advice for new GREENies:
Apply to any and all finical aid pools you may discover. Search engines can be very useful, especially if you are comfortable reducing your experiences and identity into keywords that can be typed into those search engines. Consider local initiatives that could help support you and tap into resources that can help you with donated items that you may need.
Begin early and keep track of scholarship deadlines in a calendar that will alert you when a deadline is approaching. Save all of your application materials in digital documents so that you can re-use them for future applications because a lot of applications ask for similar information. Maintain good relationships with professors and mentors, and check in on them regularly as they may become busy, to ensure you maintain a healthy pool of mentor recommendations.