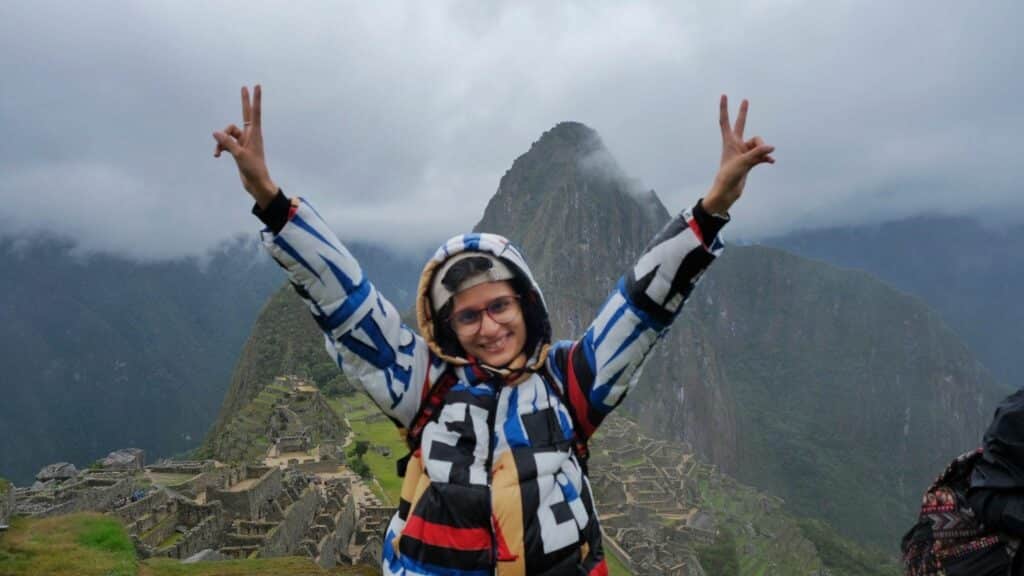 Meet Muntaha Imteyaz
Peru 2023
Illinois Institute of Technology
Major: Architecture & Architectural Engineering
Graduation Year: 2024

"I learned the importance of embracing multiple perspectives and gaining a comprehensive understanding of different viewpoints. […] the idea that looking at a challenge from different angles can lead to transformative insights and innovative solutions."

I was seeking study abroad programs beyond those offered by my school at the Illinois Institute of Technology. While the options provided by my school didn't align perfectly with my interests, I was eager to explore opportunities that would allow me to venture outside my program and acquire new knowledge. One day, I stumbled upon an email where TGP was mentioned. Intrigued, I googled it which led me to the official TGP website, marking the beginning of an exciting journey.
I thoroughly enjoyed the experience, and looking back, I can hardly believe I almost didn't go. Given my familiarity with the cold weather in Chicago, I ultimately opted against Iceland and chose Peru instead.
The moment I set foot in Lima, Peru won me over completely. From the very beginning, I cherished every aspect of the country. It's worth noting that my experience, as well as that of my peers, was particularly unique due to the civil unrest occurring at its peak during our stay in Peru. Despite the challenging circumstances, the team at USIL, and our guide Fernando, Professor Ortega, and Melissa from The GREEN Program, ensured that our experience remained exceptional. Fernando exceeded all expectations as a guide and mentor. He even took me and two others to his ice cream shop, and because I had shown a keen interest in the local fruits, he generously brought forth an assortment for us, despite us not having ordered any.
The warm interactions we had with the local community and their incredible hospitality left a lasting impression on me. One of the most memorable aspects of the trip was undeniably the food, and there are days when I find myself craving the flavors of Peru. Although I have discovered a Peruvian restaurant in Chicago, nothing quite compares to the cuisine I experienced there. I can't wait to return and regularly wish the program had been longer! Furthermore, I miss the incredible individuals with whom I shared this program. They were truly the best companions I could have asked for. In fact, I had the opportunity to design a tattoo for one of them, which they got inked during our time in Peru! It will always be a fun story to share!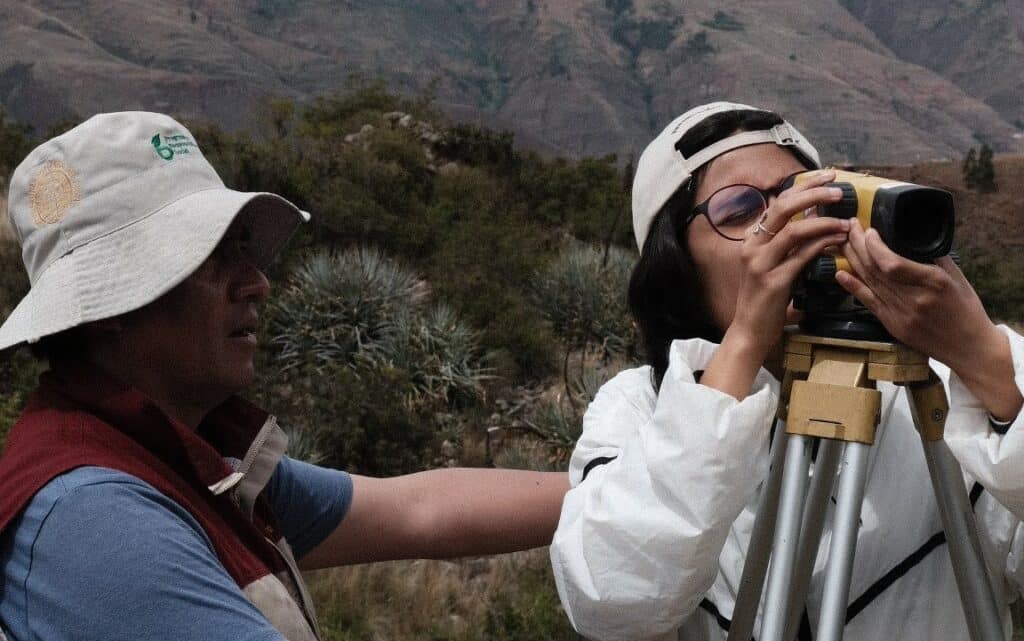 My Capstone Project revolved around the design of floating sustainable and net-zero cities aimed at assisting underprivileged communities residing in flood-prone coastal areas. These cities would rely primarily on tidal power, along with other commonly used renewable energy sources. As a double major in architecture and architectural engineering, my passion lies in creating sustainable urban environments. In 2018, I participated in a design competition centered around constructing a house in a flood-prone region. My entry for the competition was a floating house utilizing shipping containers. Although I did not win, I received feedback suggesting that my design resembled a boat more than a house and that it was unrealistic given the present times.
During my research for the Capstone project, I came across several articles discussing floating cities that were projected to be completed in 2023. My Capstone Partner, Nate, shared a keen interest in harnessing tidal energy, particularly in coastal regions, as a renewable energy source. By combining our respective interests, we were able to devise a system that effectively implemented tidal energy, capable of powering floating houses entirely. Our vision was to provide affordable homes for individuals who face displacement due to recurring floods caused by rising sea levels and rainfall. Collaboratively, we aimed to create a sustainable solution that empowered these communities to become homeowners.

Working alongside Nate was an absolute pleasure, and I thoroughly enjoyed how each day spent on the project opened doors to new research and knowledge in areas that were previously unfamiliar to us. Our ultimate goal was to power an entire floating island solely through renewable energy sources.
My architecture degree provides me with a comprehensive understanding of urban contexts and equips me with the necessary skills to approach design challenges within various constraints. Through studio courses, I learn to think critically and analytically when tackling design problems. On the other hand, my engineering degree complements my architectural knowledge by enabling me to comprehend and integrate building systems, including structural elements, HVAC systems, plumbing, electrical systems, fire protection, and lighting, into my designs. This multidisciplinary education empowers me to create holistic and efficient architectural solutions.
Although I had limited knowledge of tidal energy prior to my Capstone Project, I was able to grasp my partner's design concept and establish a connection between the utilization of tidal energy and its incorporation into the floating houses. This collaboration allowed me to expand my understanding of renewable energy sources and apply them effectively in our project.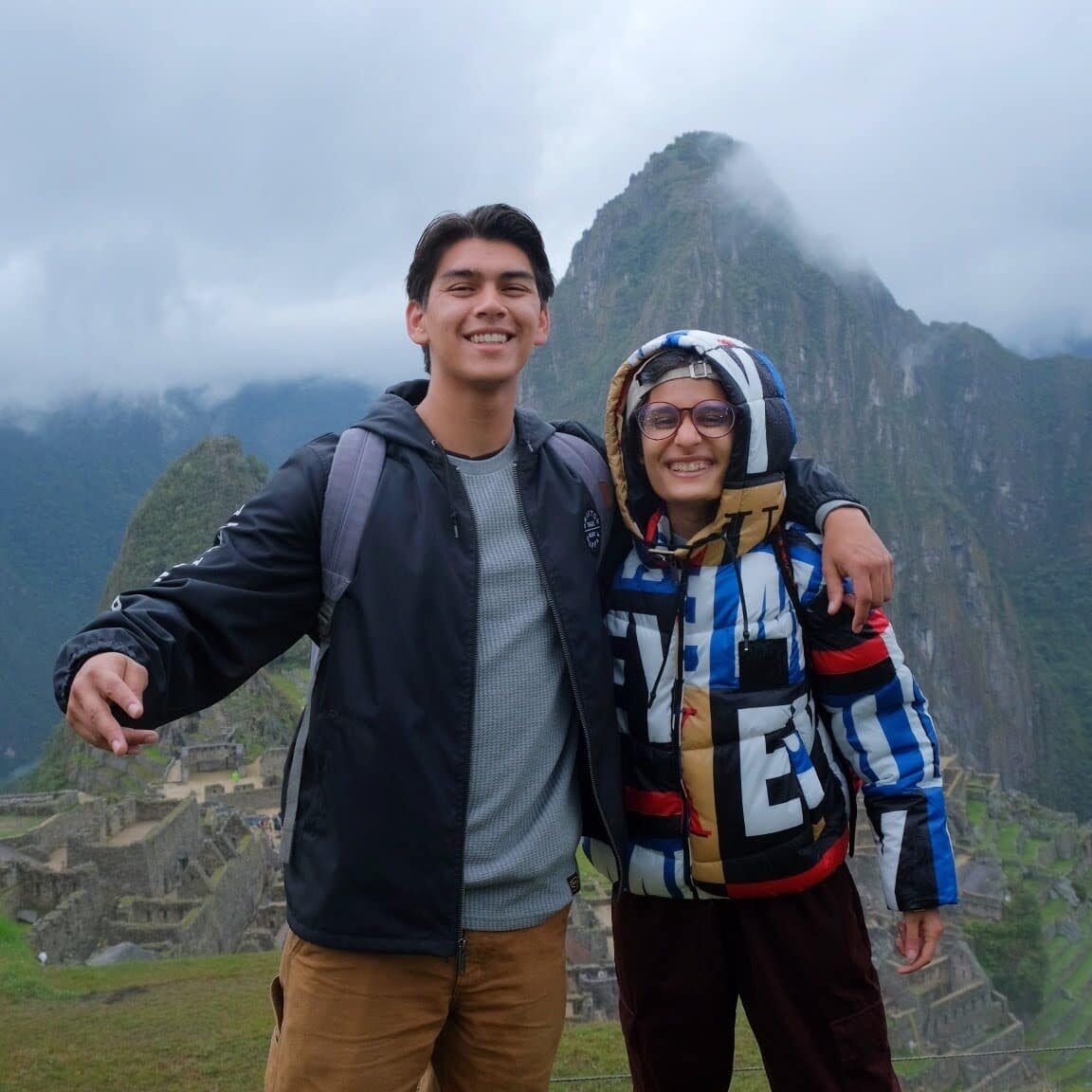 One of the most significant lessons I took away from the program was the constant pursuit of improvement and the understanding that there is no definitive right or wrong answer in striving for that improvement. However, I also learned the importance of embracing multiple perspectives and gaining a comprehensive understanding of different viewpoints. The concept of the Golden Circle, which we explored during the program, resonated deeply with me. Initially, it took my partner and me some time to narrow down its application for our capstone project. However, since then, I have unconsciously integrated it into most of my projects. It serves as a simple yet effective tool to remind myself of the essence of a project, especially during those late nights in the studio when I find myself immersed in my models and drawings.
The Golden Circle not only facilitates clear communication with professors, crit reviewers, and peers by breaking down projects into fundamental elements, but it also acts as a constant reminder that, often, the solution to a problem lies in changing my perspective. It reinforces the idea that looking at a challenge from different angles can lead to transformative insights and innovative solutions.
[Since my time with TGP], I have continued my degree program at Illinois Tech. Additionally, I had the opportunity to participate in the Solar Decathlon Net-Zero Design Challenge, where my team achieved the status of finalists. Our challenge involved retrofitting a severely dilapidated house located on the South Side of Chicago. Gentrification is taking place in this community, and the construction of projects such as the Obama Presidential Center is causing an increase in housing costs. Our goal was to transform the house into a livable space while also creating a design that would have a lasting impact across generations.
The new design of the house revolved not only around the individuals who would inhabit it but also incorporated a range of active and passive strategies to minimize its carbon footprint, ultimately achieving a net-zero positive status. By integrating innovative approaches, we aimed to create a sustainable living environment that not only addressed the immediate needs of the residents but also contributed to the larger goal of reducing environmental impact.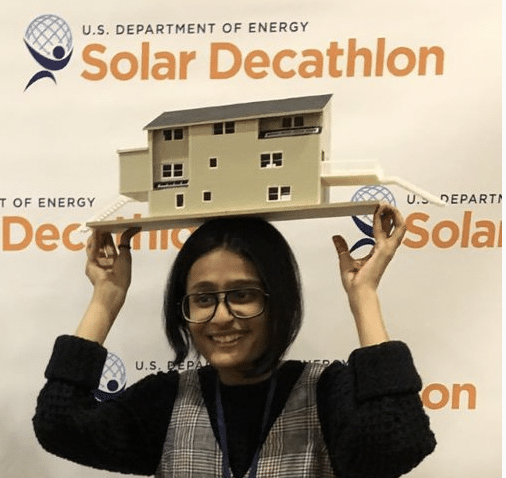 Through my participation in the Solar Decathlon Net-Zero Design Challenge and attending the seminars associated with the event, I gained an understanding of the diverse approaches that can be taken to achieve sustainability in buildings. It became clear to me that sustainability encompasses not only the design aspect but also the scientific principles underlying the building systems employed. By delving into the intricacies of sustainable building practices, I discovered a wealth of knowledge on how to create environmentally conscious structures. This included incorporating energy-efficient HVAC systems, optimizing insulation and building envelope design, integrating renewable energy sources, and implementing innovative technologies to minimize resource consumption.
Understanding the synergy between design and the scientific aspects of building systems enabled me to develop a holistic perspective on sustainable architecture. Overall, my involvement in the Solar Decathlon Net-Zero Design Challenge broadened my horizons and allowed me to explore numerous avenues for creating sustainable buildings, emphasizing the significance of both design and the scientific underpinnings that support them.
Sustainability and the creation of a sustainable urban environment have long been areas of keen interest to me. I firmly believe in the significance of designing buildings that prioritize sustainability, considering the substantial amount of time we spend within these structures throughout our lives.
The experience with The GREEN Program further solidified my convictions and amplified my determination to pursue a path focused on sustainability.
The insights gained from TGP reinforced my understanding of the importance of integrating sustainable practices into architectural design. It emphasized the need to prioritize environmental considerations, energy efficiency, and the overall well-being of occupants. The knowledge and inspiration derived from TGP have fueled my commitment to continue advocating for sustainable buildings and to strive for innovative solutions that prioritize the longevity and harmony of our built environment. TGP has not only affirmed my existing beliefs but has also served as a catalyst, igniting a stronger drive within me to actively contribute to the creation of a sustainable future through thoughtful and eco-conscious design.
Throughout my interview experiences, both for internships in engineering and architecture firms, I have been frequently asked about my trip to Peru. It has become a notable aspect of my educational journey, highlighting my willingness to step out of my comfort zone and explore sustainability while simultaneously fostering personal and professional growth. The combination of discussing my experiences in Peru and sharing insights from my Capstone Project has consistently left a positive impression on interviewers, and helped me stand out leading to various offers!
To me, The GREEN Program embodies the spirit of individual exploration, encompassing both personal and professional growth. Engaging in experiences that I, or others, may never have anticipated has allowed me to uncover profound insights about myself. The program pushed me beyond my comfort zone in ways I never imagined. From trekking at high altitudes to trying unconventional culinary delicacies like guinea pig or alpaca, and even being in a country during a period of civil unrest, I embraced it all and created enduring memories and friendships along the way.
Regardless of the specific program, each iteration of The GREEN Program guarantees a transformative journey, where self-discovery is the norm. Engaging in these immersive experiences, you will learn new things about yourself and expand your comfort zone. The essence of The GREEN Program lies in its ability to challenge and inspire individuals to explore uncharted territories, both internally and externally. By embarking on this unique journey, I have redefined my limits and unlocked a newfound sense of adventure, self-awareness, and resilience.
Muntaha's advice for new GREENies:
I highly encourage you to proactively reach out to your fellow peers from your cohort without any hesitation. Creating a group chat or finding a means of staying in touch is an excellent idea. The shared experience of participating in the program together forms a strong bond among the group members and maintaining that connection can be incredibly valuable. Engaging with your peers allows you to continue the conversations and memories that were built during the program.
Recently, one of the members of my group discovered an authentic Peruvian restaurant and shared pictures of the food, which sparked a delightful conversation among us. These interactions not only keep the shared experience alive but also provide an avenue for further growth and learning. Remember, the time spent during the program and the relationships formed with your peers are meaningful and enduring. You have collectively gone through a transformative journey, and the connections established should not be underestimated. Don't be hesitant to reach out and nurture these relationships, as they can provide ongoing support, inspiration, and a sense of belonging even beyond the program's duration.
Resource: See Muntaha's funding request letter that she sent to the Dean of her school!
Connect with Muntaha on Instagram: @iamounty