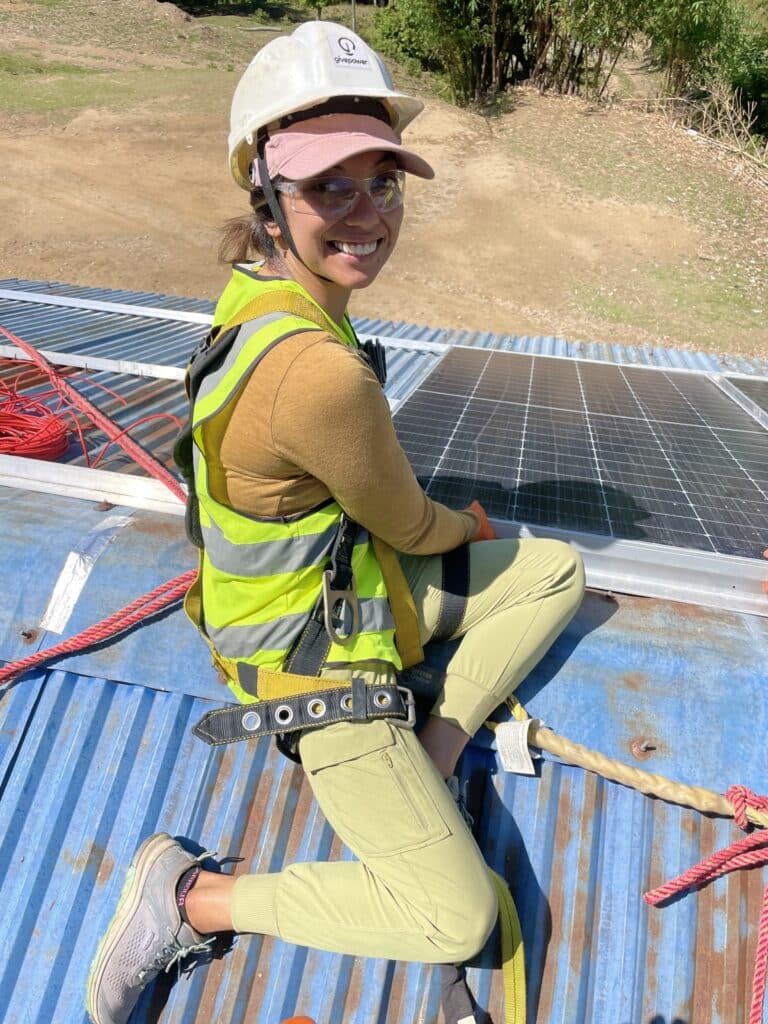 Meet Jeanette Espinoza
San Diego State University
Major: Biochemistry
Graduation Year: 2023

"Nepal was filled with love and community. The village showed me how community triumphs over arduous work. All other challenges were met with sympathy, love, and friendship."

I am a first-generation college student, a daughter of Mexican immigrants, a biochemistry student, and a climate advocate for the Sunrise Movement. As a Latina, from a low-income family, I understood at an early age the impacts of climate change and its immediate consequences on families on like mine. This led me to work in research for alternative plastics using mycelium where I focus on making durable and biodegradable materials. Outside of the lab, I spend my time in grassroots organizing for equitable and just climate legislation in San Diego County.
My professor told me to look into The GREEN Program and I was immediately sold. The GREEN Program values sustainability and green accessibility through active participation and direct action, the same way I do! I knew that in order to become the best green citizen I could be I had a lot to learn and knew The GREEN Program could offer me that.
When I found out I was awarded the scholarship I literally jumped out of my swivel chair! I messaged my parents and friends about how this opportunity could change me in so many ways. I was ecstatic, filled with joy, and a little nervous all at once.
Underrepresented students, like myself, face so many challenges in their daily lives: financial issues, family problems, cultural misfitting, and identity issues. For many of us, surviving is always at the forefront of our day-to-day lives. What many of us don't realize is that all of these challenges have given us a great deal of strength. Underrepresented students are adaptable, resourceful, independent, generous, flexible, empathetic, and understanding of the importance of community.
Global experiences like The GREEN Program allow underrepresented students to SHINE! All of these amazing characteristics underrepresented students gain in their lives shine out of them – I know they did for me. It shows us we have so much to offer the world and allows us to witness how amazing we are.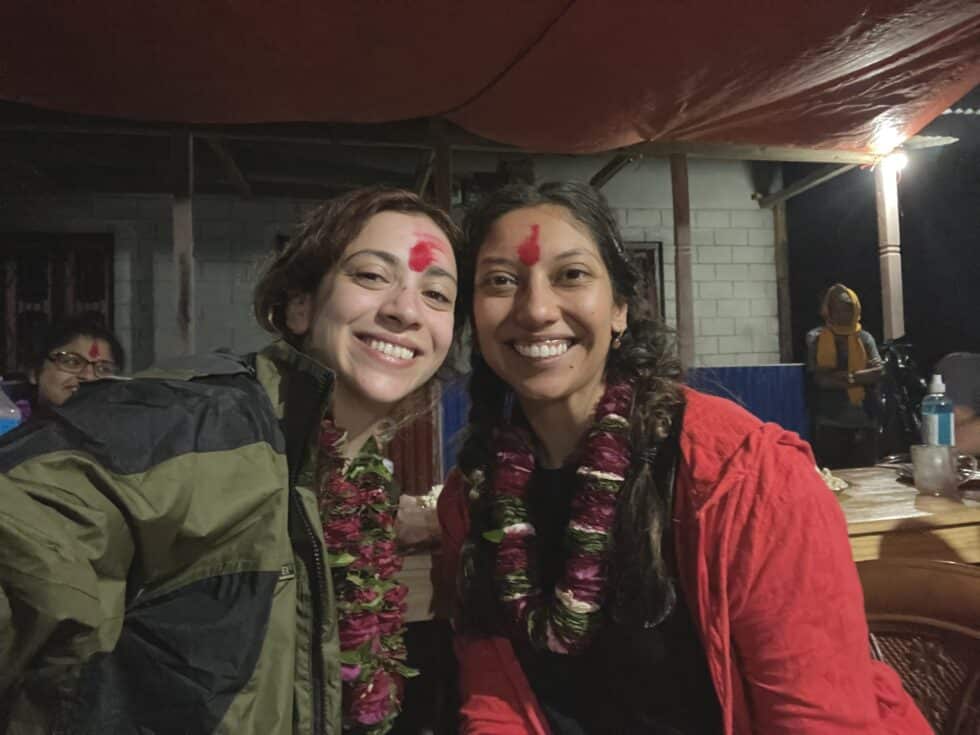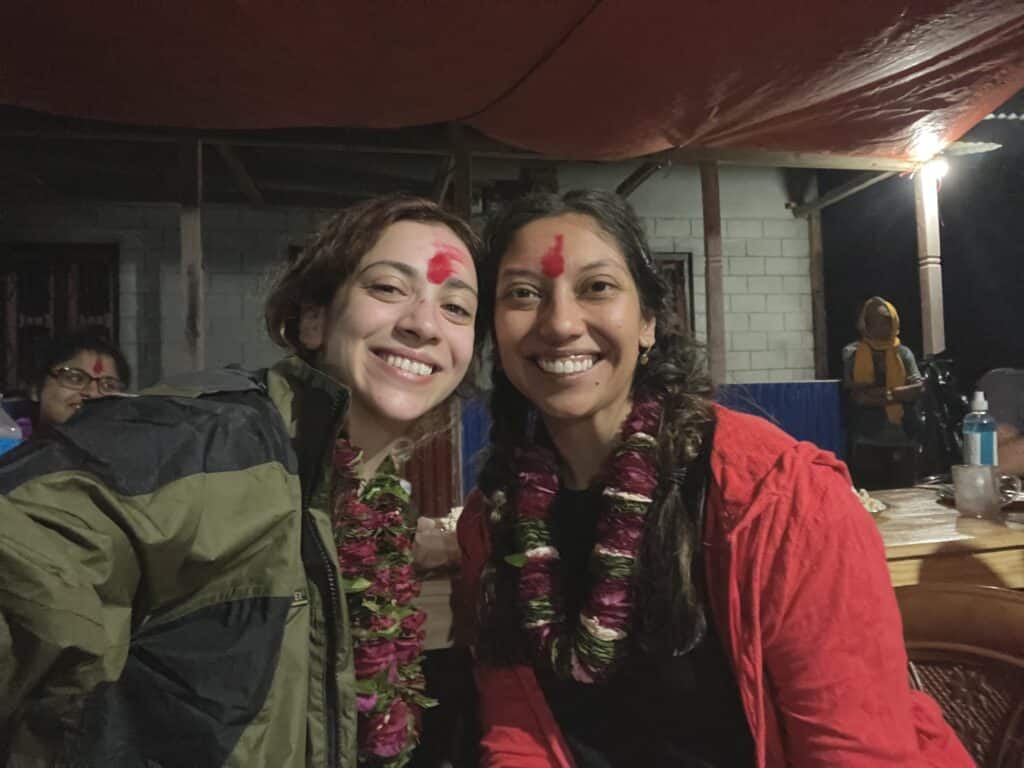 Enrollment was really easy thanks to The GREEN Program Team, Briar and Chris especially are to be thanked. My initial challenge was making sure I could afford the trip entirely and honestly having time to prepare for it.
[Beyond that], I honestly didn't know what to expect. I knew the work would be tough and I would have to be adaptable and flexible. I also expected to be challenged but wasn't sure in what ways. I just knew to keep an open mind and be prepared to take things as they happened. Reality overcame my expectations! Nepal was filled with love and community. The village showed me how community triumphs over arduous work. All other challenges were met with sympathy, love, and friendship.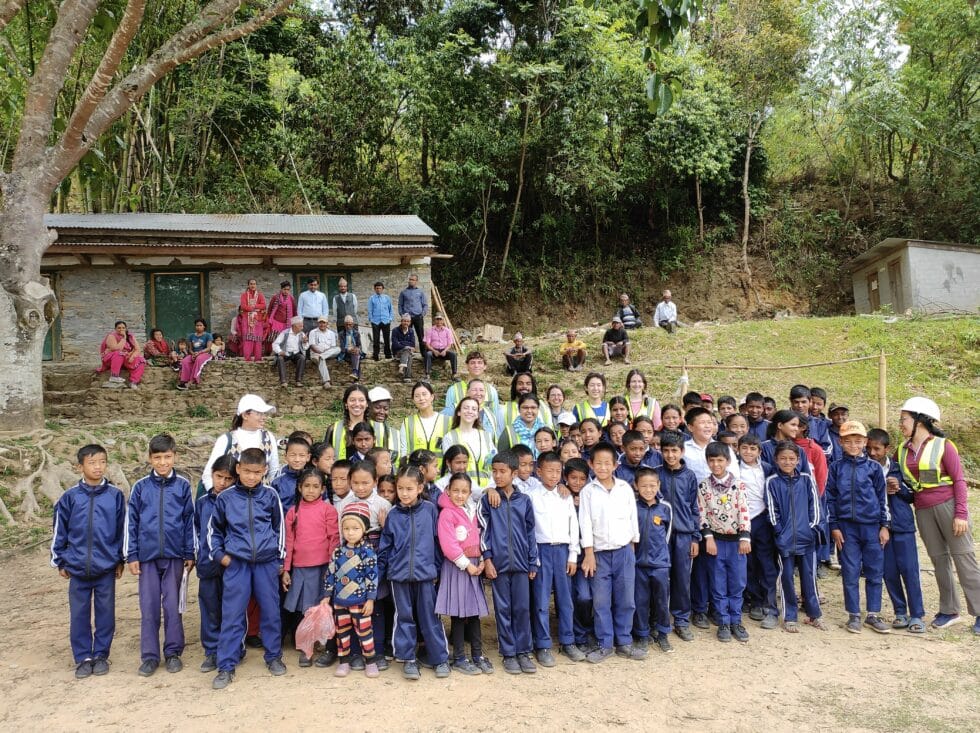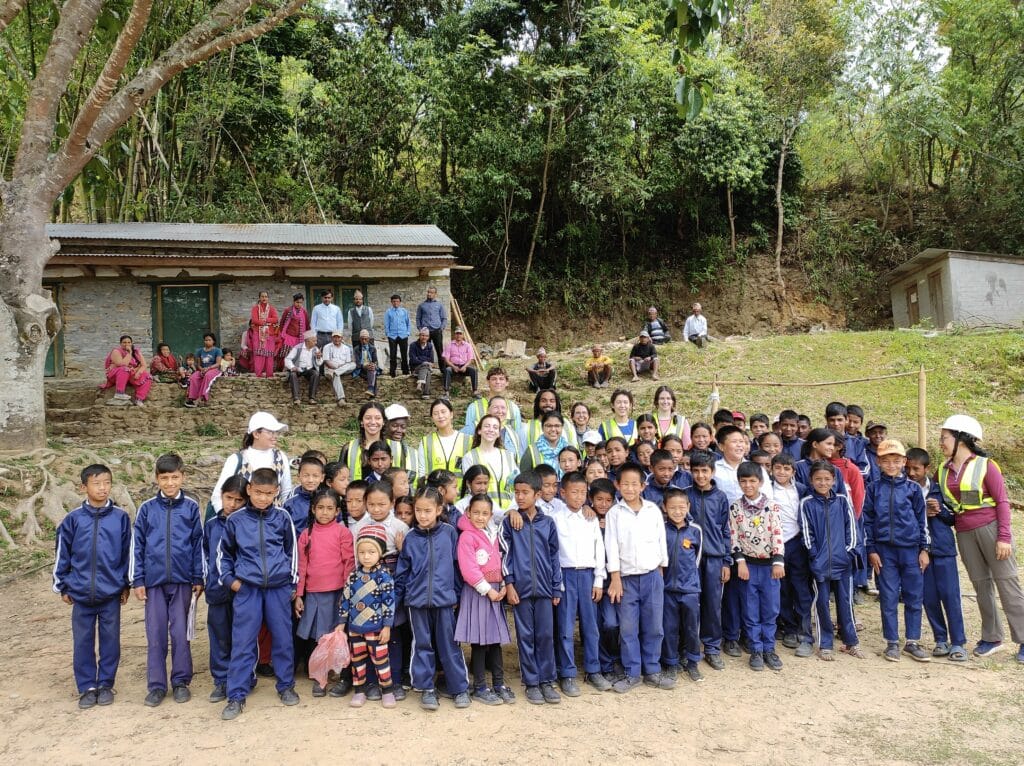 While in the Toksel Village, Dr. Sharma was helping us with digging a six-foot hole for the grounding pole, part of the solar project. My host mother and a few other village women came over to watch us. That same morning, I had learned that all the women there had arranged marriages, rarely left the village, and their daughters were in school. I was curious about how the village women, who primarily worked in agriculture and kept the home together viewed their children's futures. So, I asked Dr. Sharma if he could translate a couple of questions for me.
I asked, "What do you expect of your daughters as they grow up? Do you want them to stay in the village with you?" A mother replied, "I don't want my daughter to stay here, I want them to go to school and find a good job. I will be sad when they go." Another mother said, "This is not easy work, I want my daughter to have more." At the time it reflected the wishes of my own immigrant mother, who trekked the Sonoran desert to give me the opportunities I have now. I realized what great sacrifices these women have endured to give their daughters a different life.
Our Capstone Project was based on a circular economy of home appliances where communities would have the opportunity to learn how to repair their own appliances and also have access to low-cost appliances. While in Nepal, we noticed that entire pieces of home furniture, appliances, and vehicles were left on the side of the road and filled up landfills. We realized how much land those entire pieces must be using and how difficult it must be to reduce this waste.
We found reusing material is a lot more cost-effect and significantly reduces waste. So, we proposed holding classes where communities can be taught how to repair their own appliances, and how to sell those appliances, which in turn would allow for those appliances to be sold at a lower cost than new ones.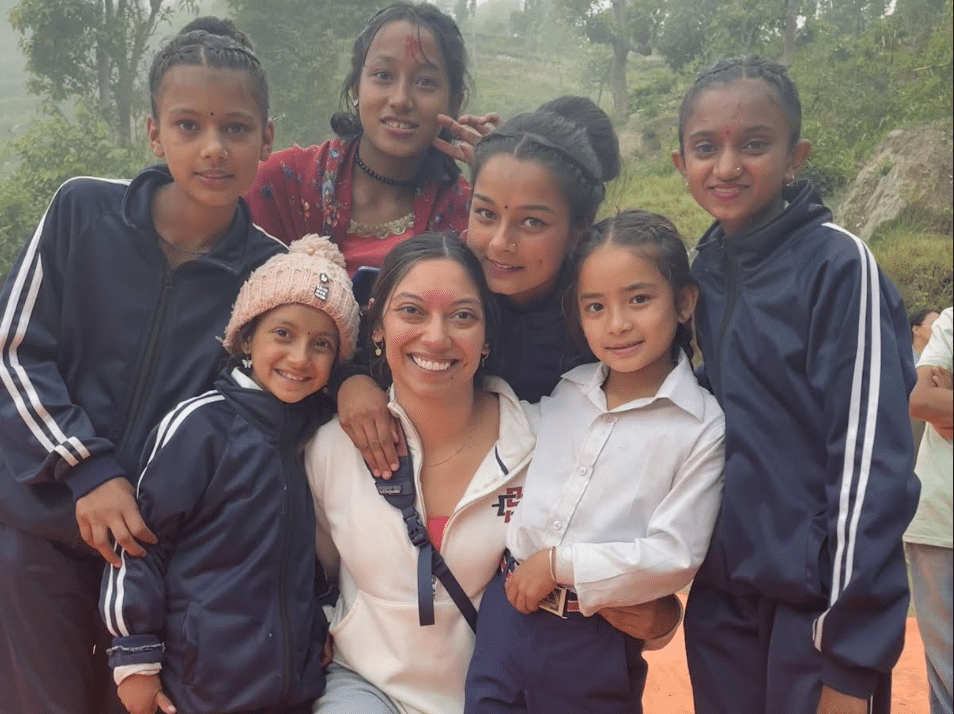 My biggest takeaways from the program are:
1. You can never underestimate how close a group of strangers can become
2. Community is sharing your food, water, kindness, responsibilities, and jokes
3. Cows and water buffalos look very similar at night
I want to give a giant thank you and a huge hug to the GivePower Foundation for the Shine On Scholarship, with this scholarship I was able to experience the wonders of Nepal and the love of its people. I want to thank Melissa Lee, Christoper Wang, and Briar Bones for preparing and guiding me throughout this process. I also want to thank my partner, Paul, for encouraging me to apply and listening to my multiple essay edits out loud. As well as a huge thanks to The GREEN Program and the Slattery family for making this scholarship possible!
Jeanette's advice for new GREENies:
My advice for students who want to study abroad is to begin using your resources right now! Go to your financial aid and/or study abroad office on campus and ask what you can apply to for scholarships. Use your writing center, if you have one, to help you fill out those applications. If an application needs a resume go to the career center, if you have one! You can also create a GoFundMe for yourself and share it with friends and family. In addition to finances, be mentally prepared. Understand the scope of the study abroad trip from beginning to end. Make sure it is a good fit for you and that you are committed to its mission.