"The GREEN Program is the perfect example of a sustainable and ethical business model, as well as a role model for higher education institutions everywhere. Being a part of this community means being in touch with so many talented and passionate individuals."- Jaedyn Medrano TGP Alum, Nepal Online 2020
Jaedyn is currently attending Texas A&M University as a Renewable Natural Resources & Ecological Restorations double major, set to graduate in December of 2022. Jaedyn says she really enjoyed her time with The GREEN Program as this was her first experience working with other sustainability professionals. She explains "I felt very welcomed, respected, included, and like I could reach out to the TGP team at any time for guidance. I also enjoyed the feeling of working on marketable, feasible, and innovative solutions to sustainability/climate issues we discussed in our coursework."
"This program taught me how to think about a project holistically, and it has guided me along the path to being a better cultured and inclusive young professional."

Since completing her Nepal program, Jaedyn has been busy implementing all that she learned. She spent two semesters as a Sustainability Outreach Specialist Intern, served as the Marketing Co-Chair of the Aggie Green Fund Advisory Committee, competed in the annual Residence Life Utilities Challenge three times (won 1st place in 2022), was named a member of the 2022 Sustainability Champion Team at the annual Sustainability Awards, and was named the 2022 Undergraduate Sustainability Champion. Additionally, Jaedyn explains that "for my RA position (going on 3+ years now) I've been collaborating with my long time friend and advisor to incorporate sustainability initiatives into my job position."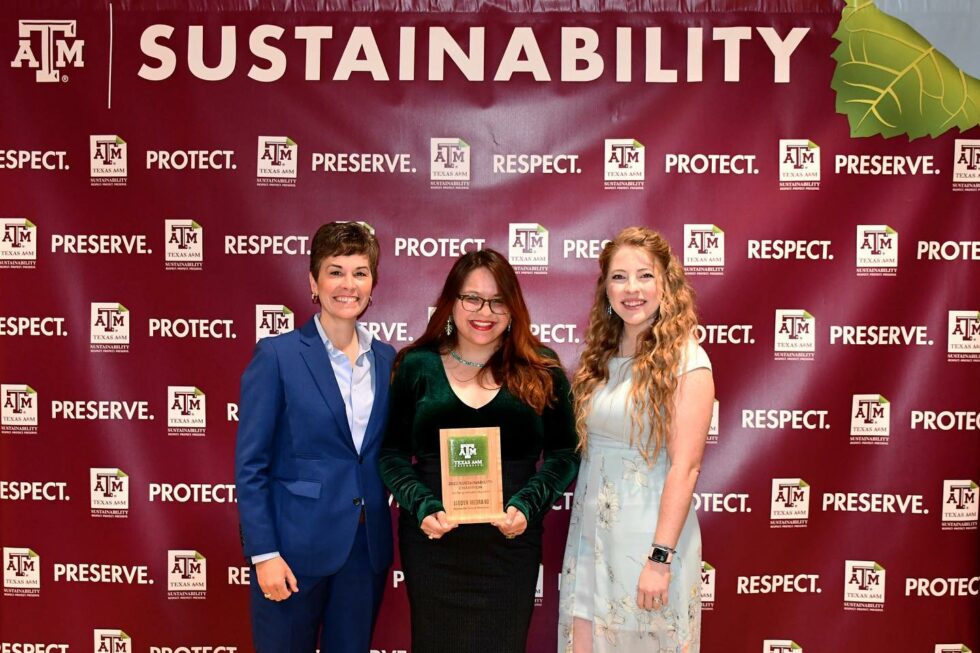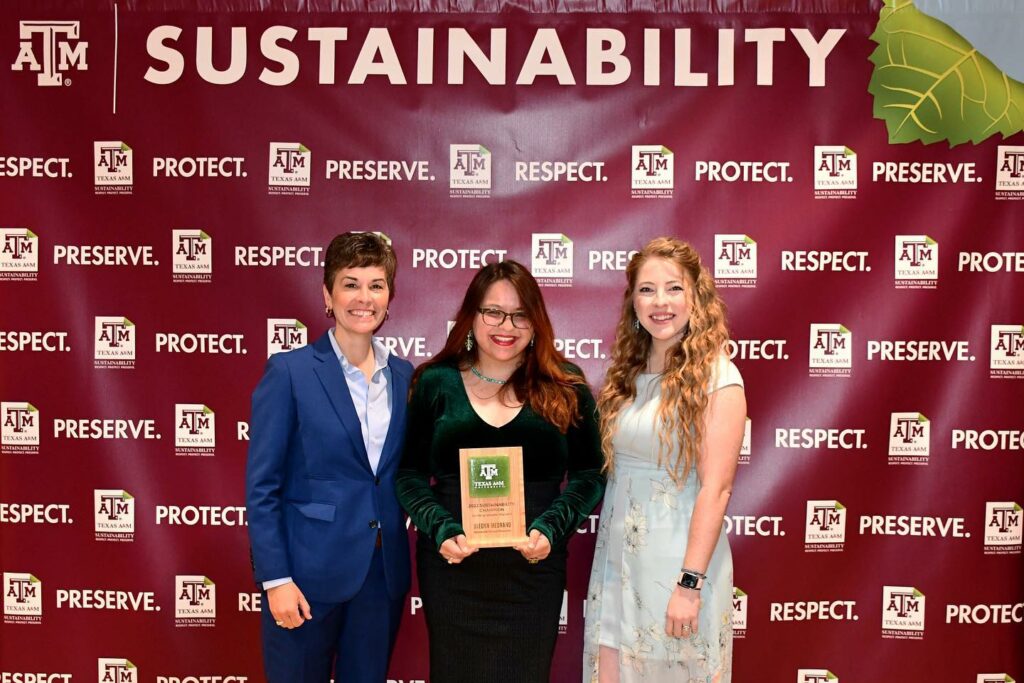 "My experience with TGP is a big part of why I became a self-proclaimed Intersectional Sustainability Advocate."
Jaedyn has also remained engaged with sustainability initiatives on campus like being an active member of Aggie Sustainability Association (ASA) where she is ranked as the highest tier (champion)! She is also preparing to take the LEED Green Associate exam this fall. In addition to her extensive academic endeavors, Jaedyn is beginning to prepare for what comes after college. After graduation, she hopes to get into the Graduate program of her choice and work part time with a sustainability related organization while receiving her Masters. After her Masters, Jaedyn says "[I will look] into working with Social Media & Communications, Data Analysis, and Education and Outreach full time".
Jaedyn says her TGP experience has had a lasting impact, stating "I've made friends with members of my experience as well as former members of the TGP team that I still keep in contact with today! They've always been very warm and receptive to my successes and provided me with advice as I needed it." In addition to sustainability, Jaedyn really loves houseplants! She has over 50 that she cares for personally and says that it is a great method of de-stressing!
Jaedyn's tip for new alumni:
Never be afraid to reach out and ask for support if you need any! The alumni network is made up of many compassionate and experienced individuals who are willing to provide guidance or answer questions. Receiving help from others is an important part of personal and professional growth.
Connect with Jaedyn on Instagram: @jaedyn.medrano
Learn more abut the Online Nepal program that Jaedyn participated in HERE.
*Our team here at TGP loves to stay connected with our alumni and share their post-program stories! Do you want to be featured in our Alumni Spotlight series? Email Andrea at [email protected] to find out how!