Shine On Scholarship

In honor of Women's History Month, The GREEN Program is happy to highlight Kate Slattery – a mechanical engineer and photovoltaic designer for SolarCity who challenged herself and others to work toward a global mission of renewable energy and sustainability. We are honored to work with Kate's family and GivePower to share Kate's story and provide the Shine On Scholarship to TGP students in memory of Kate.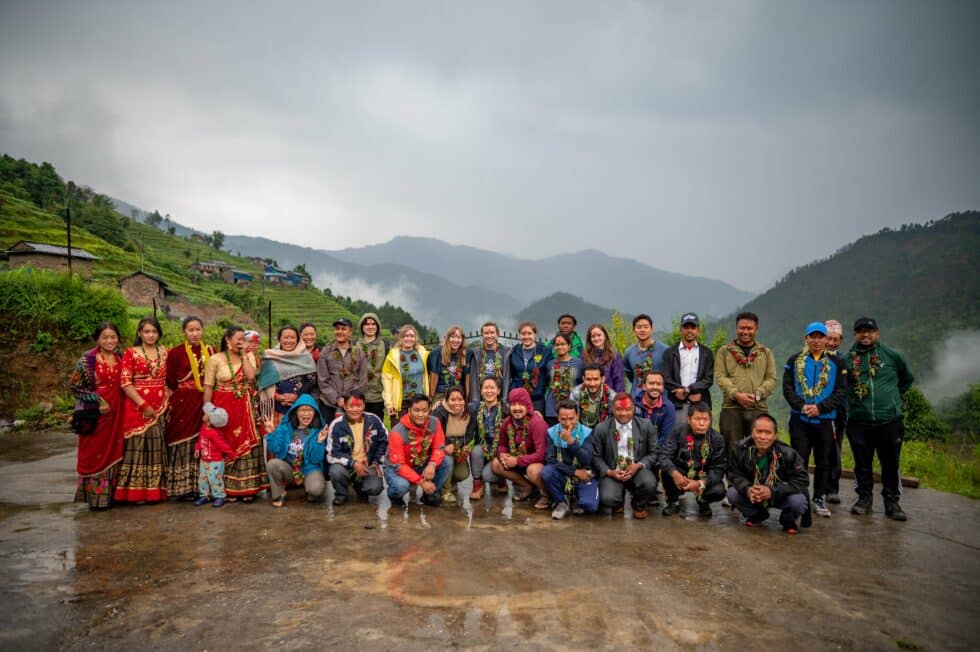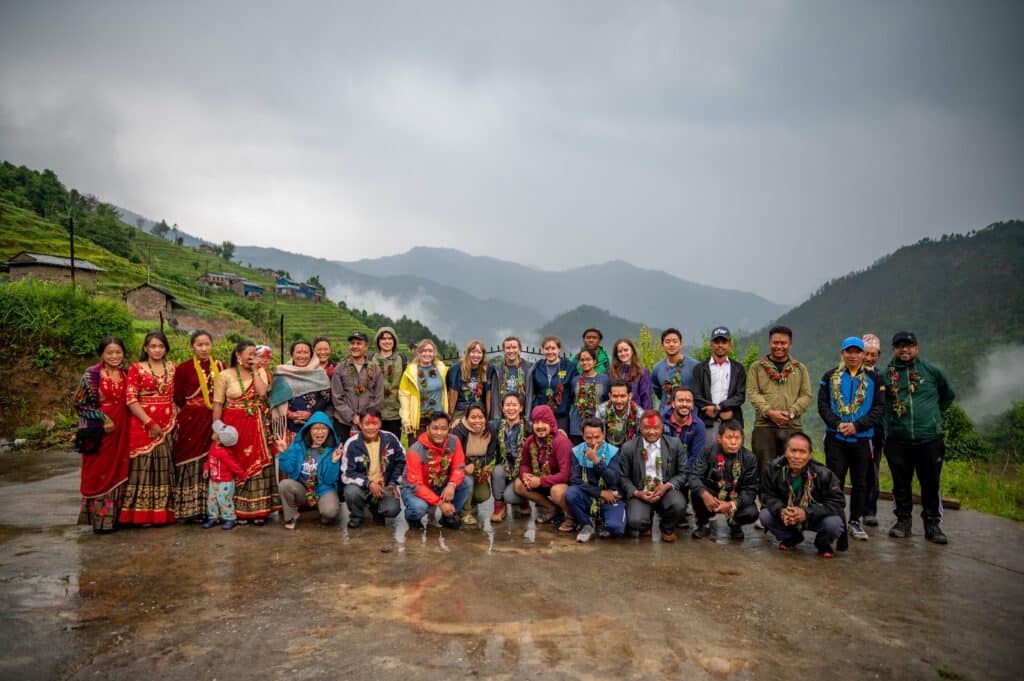 The Shine On Scholarship helps women in engineering participate in TGP's Nepal program to study microgrids for rural development. Scholarships awarded by the Slattery family are based on the applicant's financial need, her understanding of the service component of the program, and her desire to challenge herself and others throughout the TGP experience. We had the privilege of speaking with Kate's family to hear about her story and the mission behind the Shine On Scholarship.
Kate's Story

Kate was joyful, kind, and humble. She cared about making real connections with people. As a teenager and young adult in Milwaukee, Wisconsin, she spent countless hours as a nanny, tutor, and daycare volunteer. Later, in San Francisco, she offered to babysit for families in her neighborhood and she served as a judge for science and technology fairs held at local schools.
She authored a children's book about a girl named Maya who travels the world in a magical hot air balloon, learning about engineering along her journey. In Kate's words, "I am hoping this book will give children an idea of why it's important to study math and science in school, and will motivate them to study engineering at their high schools and universities. The role of an engineer is not always well defined, and I think that giving this global perspective will be very interesting for elementary-aged children."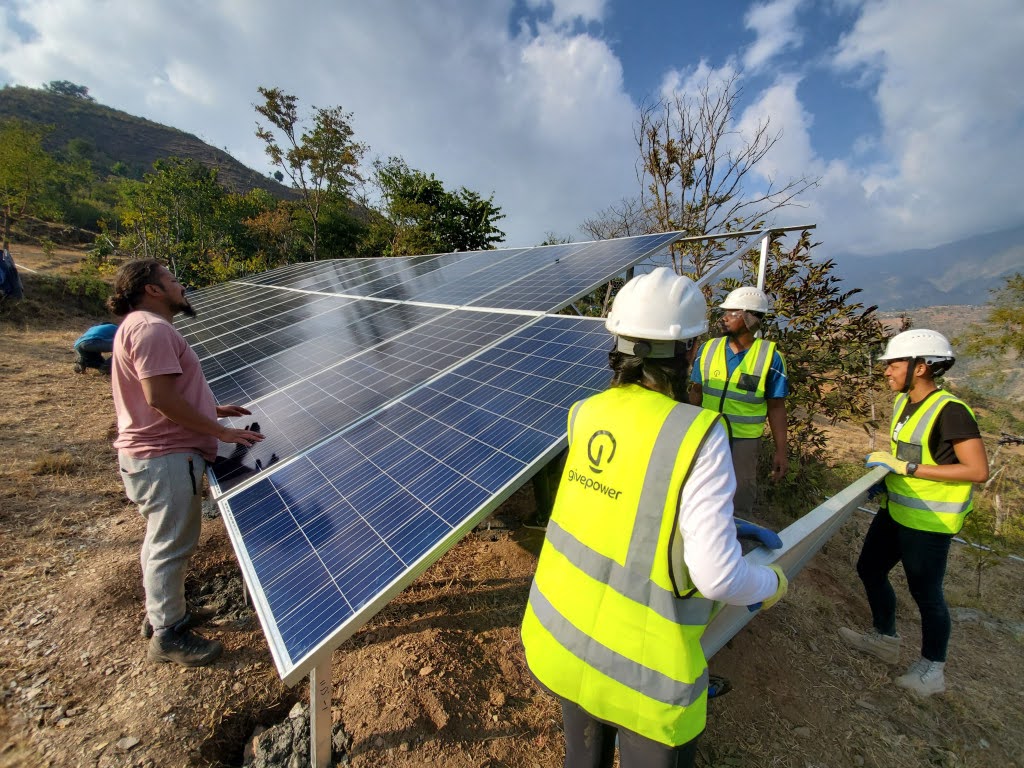 "We believe that the experiences enabled through this scholarship will help women find new meaning in the field of engineering and become mentors to the next generation of female engineers."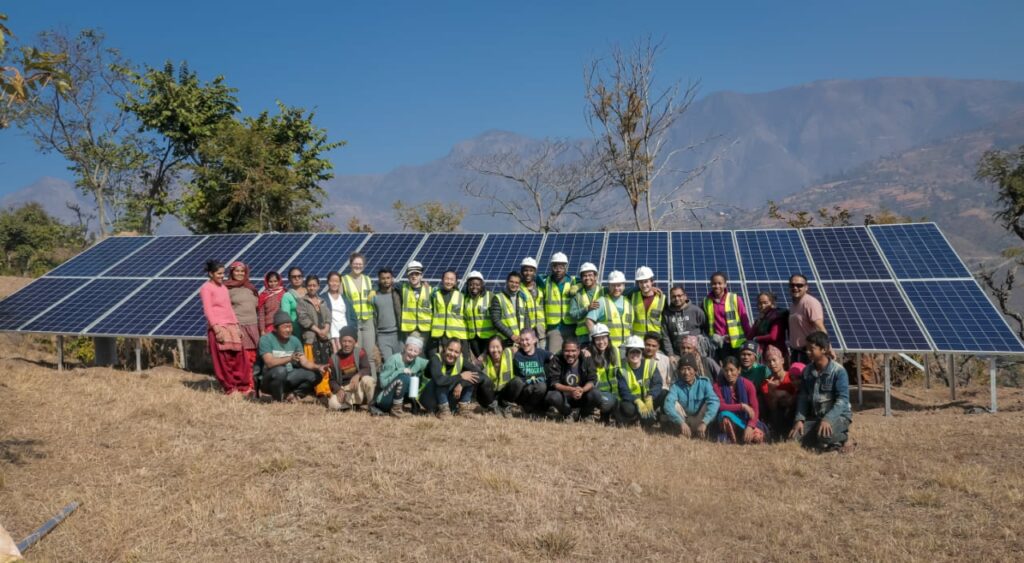 Through internships and her career with SolarCity, Kate progressed from mechanical engineer to photovoltaic designer, to data scientist, and then to project manager of a software team. At the age of 25, Kate volunteered as a mentor for a female electrical engineer from Zimbabwe through a government funded organization called TechWomen.
Sadly, on June 22, 2016, at age 26, Kate passed away in a traffic accident while riding her bicycle home from work. At the time of her passing, we learned that Kate had recently applied to participate in a future GivePower service project. Kate's co-workers suggested creating a scholarship fund to help women in STEM attend GivePower service trips in memory of Kate. Her colleagues knew, as we did, that Kate was passionate about helping other women get a foothold in the engineering fields. We are thankful that GivePower and The Green Program recently formed a partnership to continue the distribution of the scholarship funds. We like that The Green Program experience includes further education in addition to a service component. We also appreciate that TGP has helped to expand the scholarship's potential candidate pool to a wider group of young women, many of whom are at a financial disadvantage.
We believe that the experiences enabled through this scholarship will help women find new meaning in the field of engineering and become mentors to the next generation of female engineers. We also hope these women are inspired to continue to solve engineering problems faced by developing countries.
For those who are chosen to receive this scholarship, we hope that these bright young women leave the experience with a deep sense of compassion for others, a greater understanding of the world's needs, an appreciation for a team-oriented approach to solving problems, and a better idea of how they want to make an impact going forward. We hope that the Nepalis will benefit from the scholars' expertise, hard work, and determination to provide a sustainable future for their community.
We miss Kate every day and strive to live our lives to the fullest with love for others as she did. We believe Kate's spirit lives on with the talented, passionate women who bring light to the world through TGP.