Written by Andrea Smith
Roe v. Wade
On June 24, 2022 – The Supreme Court officially overturned Roe v. Wade, and ended any federal constitutional right to safe and legal access to abortion in the United States. This has left the decision of whether or not to fully ban the procedure up to the states. Many states have already moved to place heavy restrictions on abortions prior to Roe v. Wade being overturned, and the people are anxiously awaiting the expected declaration to ban the procedure altogether.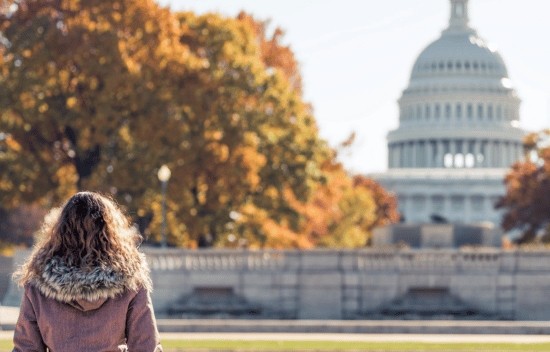 The Right to Control Your Body
Affordable and safe reproductive healthcare should be a basic human right. We should have the right to control our own bodies, we should have a right to live in an environment that enables us to live healthy lives, and we should have the right to choose whether or not to have and raise children. Our freedom to choose and our ability to act on these basic human rights is currently being threatened, and we must act to protect these rights in order to develop a world that is just and sustainable. Please refer to additional resources to understand your rights for reproductive healthcare.
How Does Roe v. Wade connect to the Climate Crisis?
Access to abortion is not just about our right to choose but stems into the current Climate Crisis and our continued fight for Environmental and Reproductive Justice. The three core values of Reproductive Justice are the right to have a child, the right to not have a child, and the right to parent a child in a safe and healthy environment. The idea for Reproductive Justice has been summed up by others to only consider access to contraception or abortions, and those who support this fall under the category of being "pro-choice" when in fact, the movement goes far beyond these factors to include many other elements involving reproductive healthcare as a whole. The targeted discrimination towards race, sexual orientation, religion, citizenship status, income, or even housing access all contribute to the inability to act on our rights, leaving most women without access to fundamental healthcare needs such as pre-natal or post-natal care.
Low-income communities and people of color are the most limited when it comes to reproductive healthcare. The negative effects these communities experience already are even more strung out due to the current Climate Crisis. Our fight for Environmental Justice stems from the fact that most low-income neighborhoods and communities of color are the ones who suffer the most from the negative effects of climate change like air pollution due to factories, roadways, and diesel operations being built in their direct path. Across the United States, people of color are 61% more likely to live in an environment with air pollution than those who are white. Limited access to reproductive healthcare for women in these areas is no different and from the effects of climate change, we see higher rates of maternal and infant mortality in these communities than in other well-populated, predominantly white neighborhoods in the country.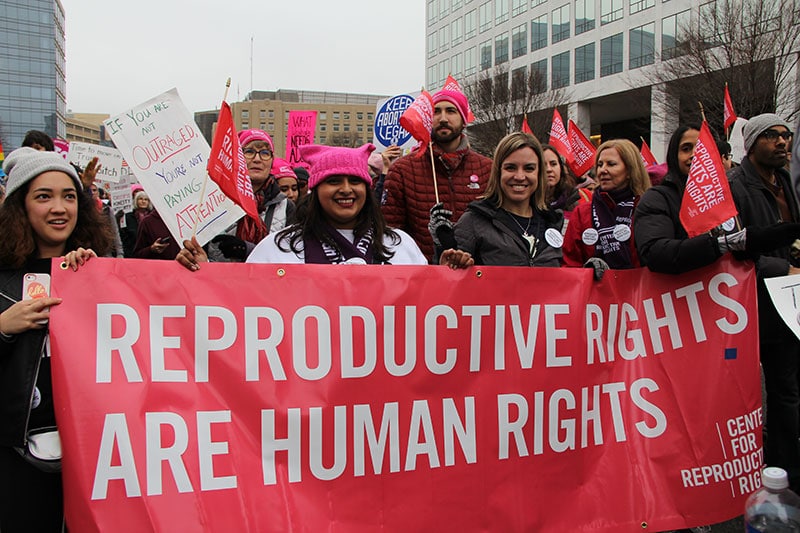 The Fight is Not Over
Get Out and Vote to protect our human reproductive rights. It's important to draw the connections between climate change, pollution, and reproductive rights. Curbing pollution and climate change is key—as is protecting the rights of birthing people. Vote in your primaries and general election this November with climate and social justice in mind. Elect members of Congress who will protect reproductive rights.

We must do more to educate others and understand the interconnection between Reproductive Justice and the Climate Crisis. For more information and resources, take a look at The United Nations Sustainable Development Goals (SDGs) #5: Achieve gender equality and empower all women and girls and #13: Take urgent action to combat climate change and its impacts.
Reproductive Justice is Climate Justice. The GREEN Program stands to defend the reproductive rights of all women and people who give birth to access safe reproductive health care. For ideas or collaboration, please reach out to our team at [email protected].