Get to Know GREENie: AJ Ewing
TGP Alum, Nepal 2021
Clemson University
Major: Construction Science Management
Graduation Year: 2024

"The GREEN Program is living life the way it is meant to be lived."

AJ Ewing spent his past Winter Break a little bit differently than most students, by studying abroad on our GREEN Nepal program. As a Construction Science major at Clemson University, he is now adding a Sustainability minor to his degree and says it is all because of his time in Nepal. He is even working with his University to establish the minor in a more applicable way for the construction industry specifically. While he is pursuing his degree, AJ has been participating in the Association of Builders and Contractors Competition in San Antonio, Texas where his team finished 3rd overall in the country with their project bid proposal. Since his return home, he has been continuing to apply what he learned on his program in his everyday life.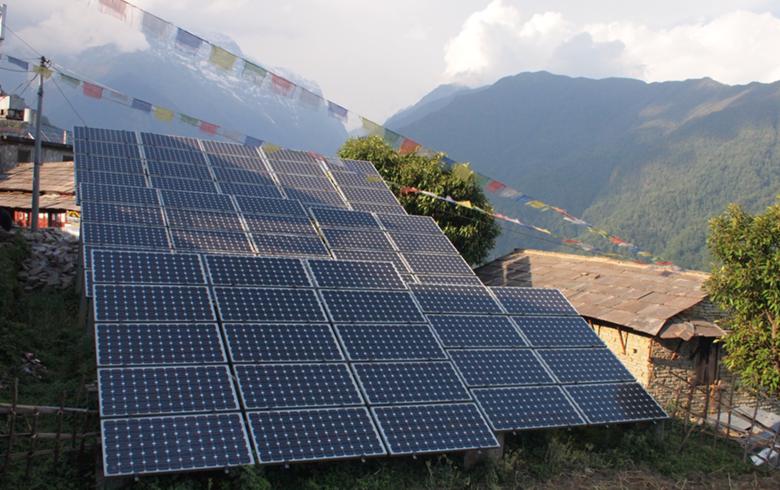 "I felt like I had gone back in time a little bit, in a good way," AJ explains how the classroom experience in Nepal was so unique and interesting, but exactly what the program needed it to be. He loved how the program never felt rushed, and that he was able to feel relaxed the entire time even when they were hard at work. During the Nepal program, GREENies take what they learn in the classroom and put it into action by physically installing a solar microgrid in a local village.

"Having this experience will give me the ability to relate to what subcontractors do in the field," AJ notes that getting the hands-on experience of installing the solar panels and electrical conduits gave him a first-look at a possible career path and how he can relate tasks in his field to what he did on his program. He would see solar panels all the time driving around, but in this way he got a closer look at what went on behind the scenes of actually installing one, which he says was the highlight of his trip, in addition to seeing the sights that Nepal has to offer. "Seeing all the children's faces is a memory that will forever be stuck in my head," AJ reminisces on finishing the microgrid and turning it over to the local village and describes it as a truly life changing experience. He even was able to apply this knowledge in his Materials and Methods II class when he got home, because they had a test on solar panels!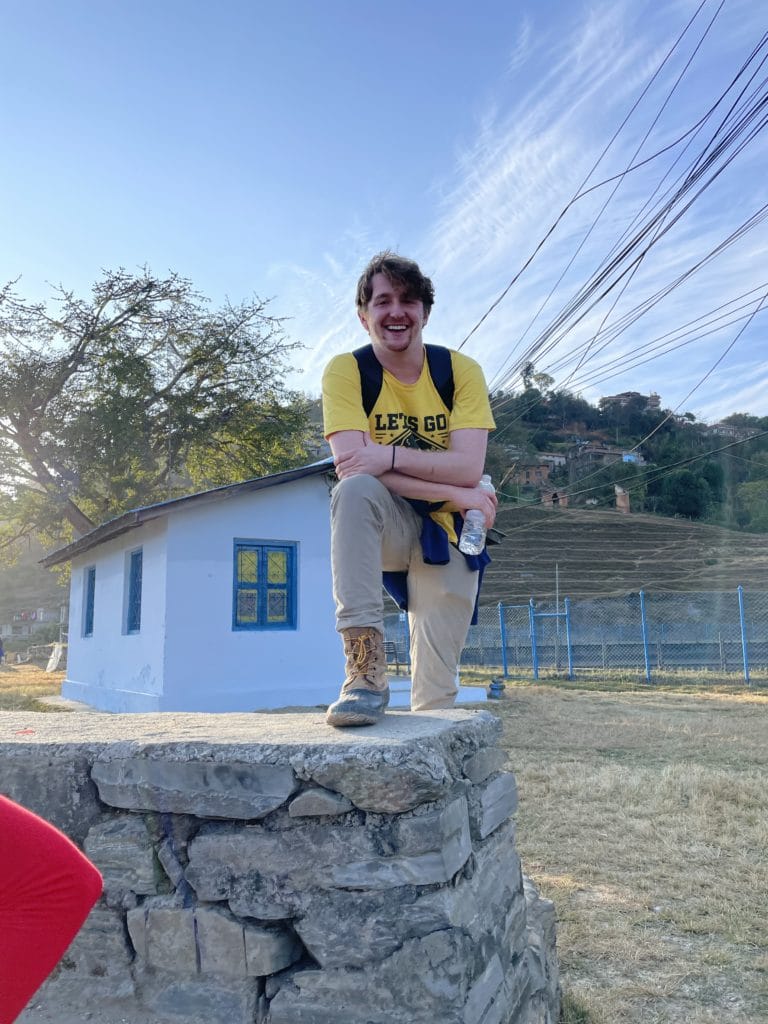 "My time in Nepal really encouraged me to take a step back in the working world and truly listen to others before responding."

Being a Construction Science major, AJ notes that he was nervous coming into the study abroad program having no prior experience in sustainability or electrical/solar grids, but he was excited and eager to learn. As soon as he arrived, all his nerves were gone as he was welcomed by our team and ready to dive in. Now, he can honestly say that when he thinks of The GREEN Program, he thinks of "family away from home." The people he met and the connections he formed during his time abroad were so special and something that he was so excited to bring home with him. AJ notes that his GREEN experience has really humbled him and encouraged him to take a step back in the working world, to truly listen to others and see what it is needed before responding. He is so grateful for his time in Nepal and can't wait to continue applying the lessons he learned on his study abroad program as he pursues his degree and future career in a sustainable field.
AJ's tips for new alumni:
Don't hesitate
Reach out to me for anything
Go on the program, you won't regret it