Iceland (Hybrid)
Focus: Renewable Energy Innovation & Sustainability
Learn Now, Travel Later (LNTL)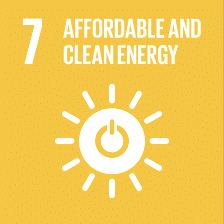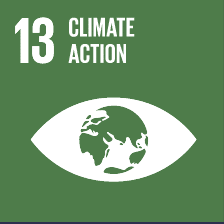 University: Reykjavik University – Iceland School of Energy
Course: Renewable Energy Innovation & Sustainability
Credit: 1.5 Credits (Graduate) *Undergrads are eligible
Duration: Learn Now: 3 weeks, Online & Self-Paced;
Travel Later: 8 days
Learn from Iceland's industry experts, gain unparalleled access to the country's renewable energy facilities, and expand your comfort zone. 
Reykjavik University is ranked in 301-350th place in the Times Higher Education World University Ranking, making RU the highest ranked university in Iceland. For the third consecutive year, RU ranks highest of all universities for scientific citations, which is an estimate of universities' research influence. 
Join The GREEN Program's "Learn Now, Travel Later" hybrid program in Iceland! Discover the successes and challenges of a country that sources nearly 100% of its energy from renewable energy while adventuring through Iceland's natural wonders. Complete the course content online, then travel and experience the "Land of Fire and Ice"!
Complete the course over three weeks, at your own pace
Gain exclusive access and private tours into Iceland's renewable energy industries
Hike and explore Iceland's highlands, off the beaten path
Course Description
The GREEN Program is a 50-hour intensive, 3 ECTS (1.5 credit-hour) experiential education program held in partnership between The GREEN Program (TGP) and Iceland School of Energy (ISE) at Reykjavík University. In this Distance Learning Edition of our Course Syllabus, Reykjavik University faculty and industry experts will provide online learning material for registered students via our Canvas portal. A modularized Lecture Series is presented on the topics of sustainable entrepreneurship and policy, geology, geothermal energy, hydroelectric power, and electric power systems. Each module will contain a lecture, two readings, and a short quiz based on both the lecture and the readings.
In conjunction with the Lecture Series, students are required to write a short, 3-page report detailing their proposal for an innovative, sustainability-focused solution to a modern energy problem. This idea may be used for TGP's Capstone Project that will be conducted during the on-site portion of the program. Students must consider the financial, engineering and social impact aspects of their innovative idea and detail these aspects in their report.
Objectives and Outcomes
The objective of this course is to develop an understanding of various renewable energy technologies, its challenges and innovations in Iceland, and how it relates to global perspectives in the industry. See below for course outcomes.
Schedule and Office Hours
Students are expected to complete the Lecture Series at their own pace, within three weeks of the start date of their GREEN program. The start date for their respective programs will be announced by their GREEN coordinator.
Open office hours will be available via Zoom on Wednesdays from 14:00 UTC until 16:00 UTC during the three-week period, except during Winter Holidays. The Zoom link and login information will be listed under the Syllabus in The GREEN Program course, ISE 01, on the Canvas learning management system.
Location: Online Classes + Travel to Iceland
University: Reykjavik University – Iceland School of Energy
Focus: Renewable Energy Innovation & Sustainability
Learn Now Enrollment Dates:
March 6-26, 2023 *Limited Spots
Academic credits: 1.5 Credits (Graduate) *Open to undergrads too
Length: Learn Now, 3 weeks (Self-Paced, Asynchronous); Travel: 8 Days
Program Fee:
Single Pay: $4,200
Payment Plan: $900/month for 5 months 
Learn Now

: Curriculum

Highlights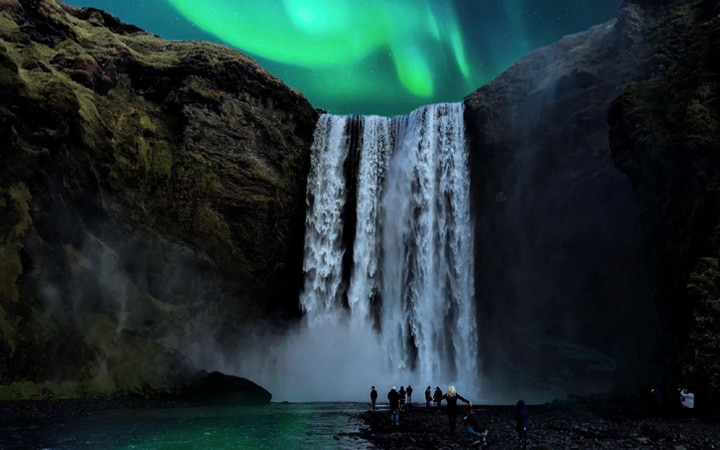 Iceland, the land of clean energy

Examine how Iceland's natural history has shaped the widespread utilization of renewables and successfully transformed its energy sector to an unprecedented degree.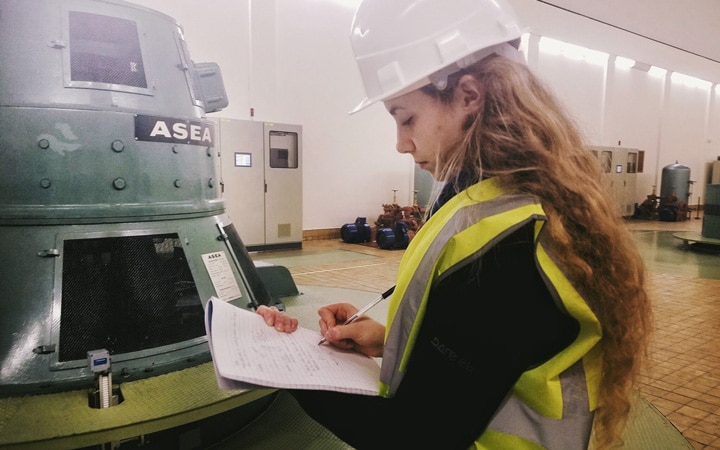 Basics of hydropower
Gain an overview of hydropower, its design challenges, and environmental impact. Analyze the global capacity and future predictions of the technical potential of undeveloped resources.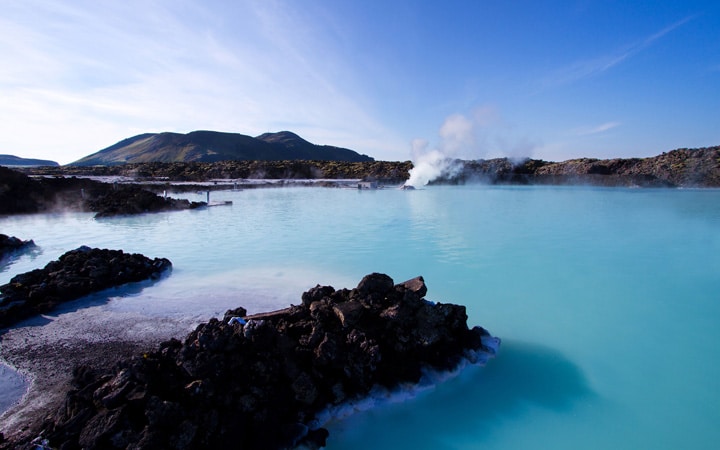 Geothermal energy – part I & II
Discover the origin of geothermal energy, exploration techniques, utilization, use of geothermal energy, and economic aspects of geothermal energy.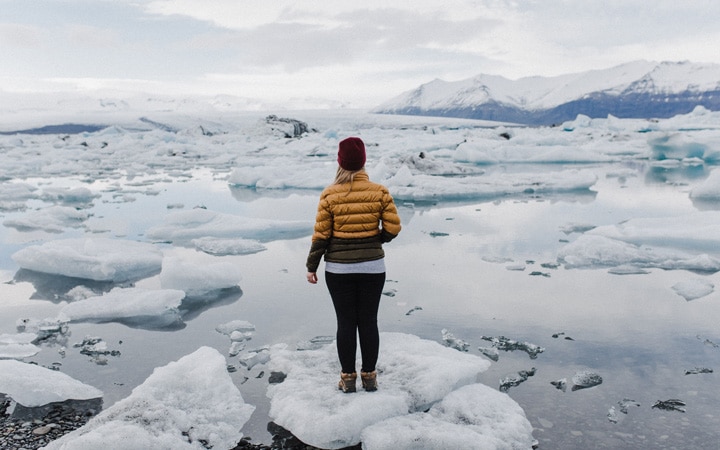 Energy policy & entrepreneurship
Learn about what's driving energy policymaking by focusing on the "why" from a political, economic and planning perspective.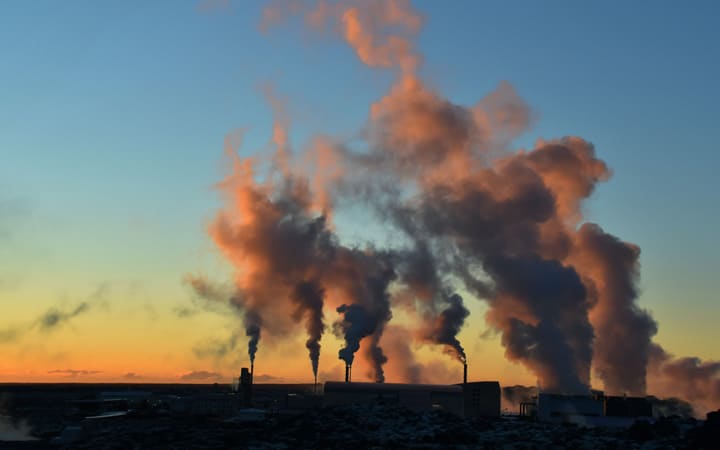 Electric power systems
Explore the history of power
systems with principles and concepts of reliability and resilience in the context of increased renewable generation.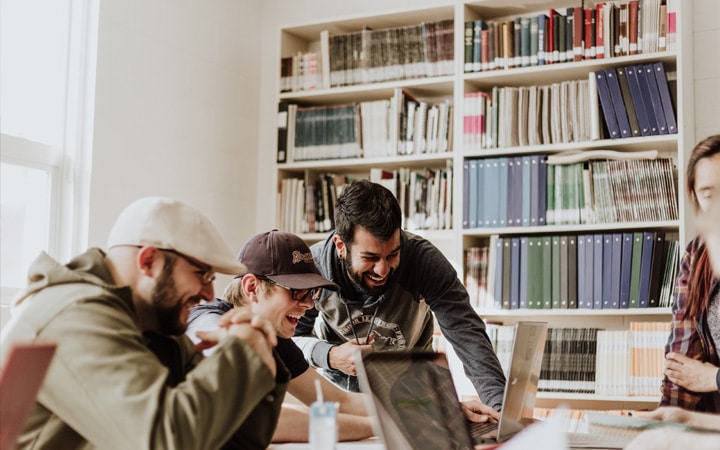 Weekly office hours
Gain direct access to global faculty members along the way at the weekly office hours that will be hosted via Zoom.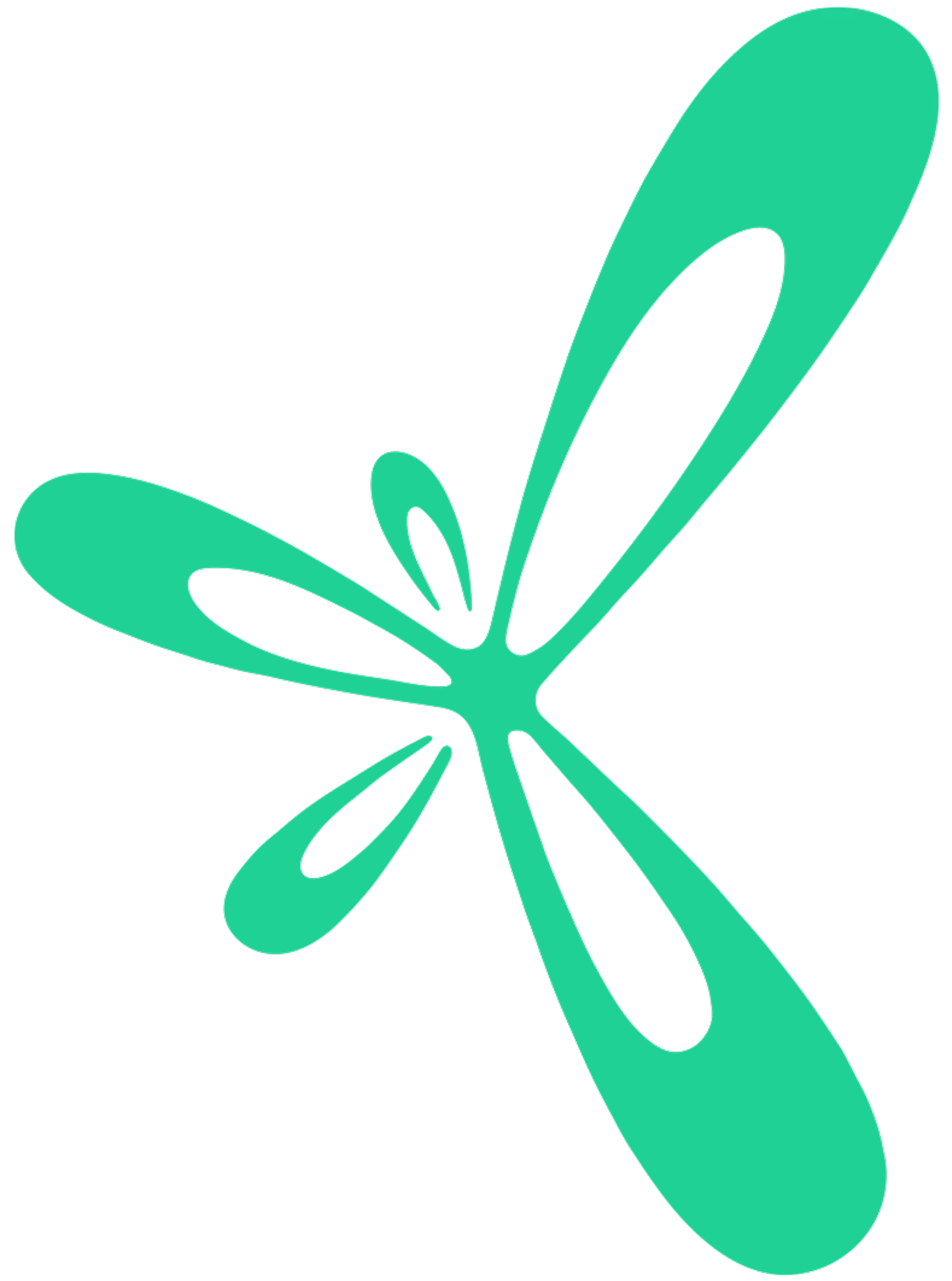 Travel Later: On-Site Experience in Iceland
Bring your classroom to life and experience #onlyonthegreenprogram moments.
Participants can select which travel date works best for them.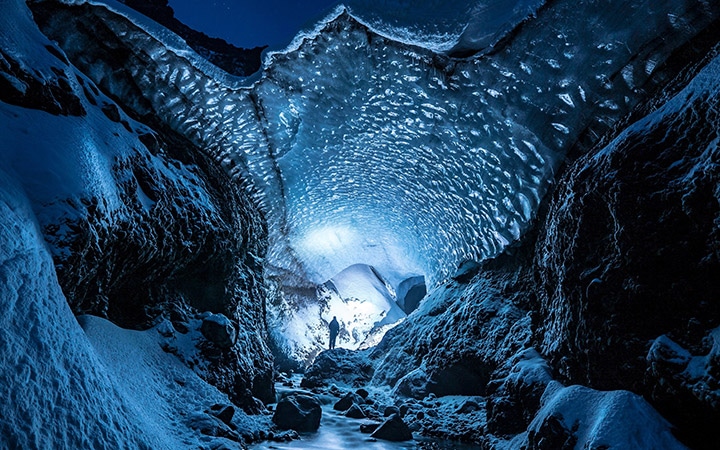 Learn by doing

Get up close and personal with impacts of climate change on a glacier walk. Learn about the basics of glaciology and the repercussions if we lose our planet's largest source of fresh water. 99% of TGP alumni say that their TGP experience has refined their sense of purpose: professionally, academically, and personally.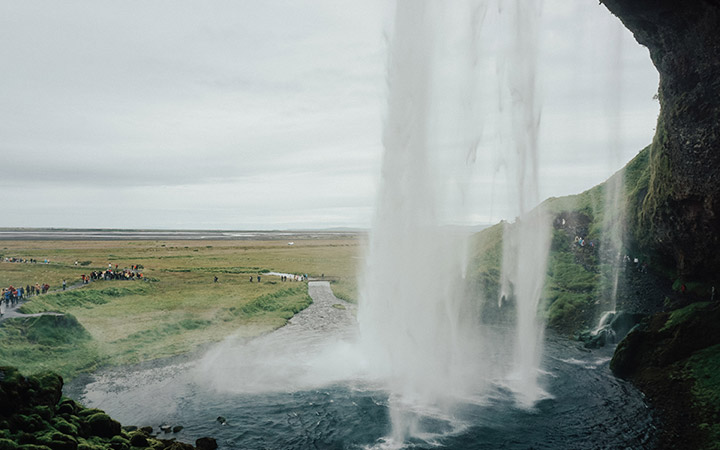 Discover unparalleled access
Bring your classes to life and gain unparalleled access into Iceland's leading hydroelectric, and geothermal facilities. Meet the industry professionals who are leading the way with renewable energy innovations. It's the opportunity to gain professional practice, demonstrate leadership to challenge existing norms, and decision making.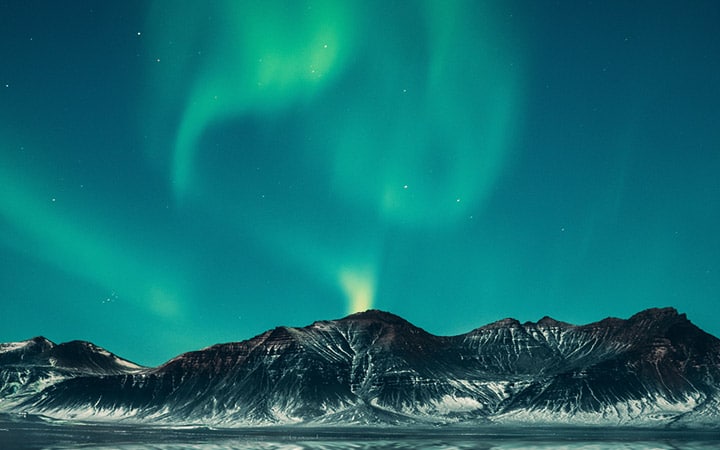 Expand your comfort zone
Develop creative leadership, teamwork, self-awareness, and personal growth while expanding your comfort-zone. Unique adventure excursions in Iceland may include hiking, exploring geothermal hotsprings, camping, waterfall explorations, and more.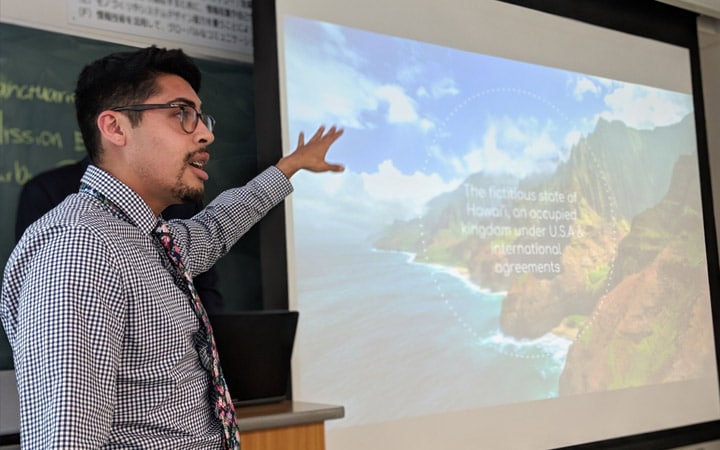 Gain skill sets for the 21st century workforce
The Capstone Project is the ultimate opportunity to apply your knowledge and design-thinking skill sets to solve real-world challenges in sustainable development. Work with diverse and interdisciplinary cohorts to turn your passion into progress. Develop an understanding of sustainability concepts, methodologies, and real-world challenges to apply a systems thinking lens to viewing the SDGs. You'll have the opportunity to challenge the status quo in your capstone project, discover feasibility, and approach problem solving with a creative and innovative mindset for positive social change.

Secure with confidence
Secure your spot with confidence knowing that if your program is affected by COVID-19 travel restrictions, we offer flexible terms for you to switch your program or receive a full-credit towards a future program.
*Note: This is a sample itinerary. Itineraries are subject to change.
Participants should be prepared to hike several miles through various terrains and weather conditions (i.e. snow).
Expand your global learning experience. 
Start your sustainability adventure today.
What our alumni are saying about their TGP experience
Brennan Spellmeyer
Pennsylvania State University
This was my first time out of the country, and being out of my comfort zone really allowed me to completely take in every experience and spark my passion for making a difference within my field of engineering towards more sustainable tendencies. This trip was definitely worthwhile, I think of my Iceland trip as an investment in myself. TGP provided me with inspiration for the rest of my career and the formation of life-long friendships.

Katherine S
Electrical Engineering Student, Georgia Institute of Technology
TGP is an experience like no other. This program allowed me to learn from industry experts in sustainability. It gave me a motivation to pursue sustainability that I have not received anywhere else in my undergraduate degree. It allowed me to meet people that were like minded and had similar goals, and to work with these same people to develop world changing ideas. It allowed me to focus on sustainability which is an area that does not get too much attention in my field, and in this way it was the perfect supplement to my university's curriculum. The friendships I made will last lifetimes, and the memories I left with are unforgettable. This program allows you to experience, learn, and do things you would have never imagined in a million years.
Tyler Whittaker
Santa Clara University
I was impressed with how thoroughly such a short program was able to impact my schema of the world. I gained insider expertise from professionals working to build a more sustainable planet, saw the humbling effects of climate change at work on the landscape, and made unexpectedly deep friendships with fellow students and locals. This program is incredibly worthwhile, both as a professional crash course on sustainable energy and as an opportunity to explore yourself and the world.
Student
Lehigh University
The GREEN Program was an incredible trip, and even though it was only 8 days long, it truly changed my life. I would highly recommend any student, no matter what academic background you have, to take a leap into the GREEN Program. You will be so impressed with the work you do in just those 8 days, and exhilarated by the adventures you go on. The GREEN Program not only educates you about sustainability and renewable energy, but also about living life in the moment and being confident in yourself. And doesn't end once you return home! The GREEN program has a lot of perks for alumni. I am so grateful to be a part of something that is more than just a trip abroad.
Joe T
University of Southern California
The GREEN Program transformed a lost, increasingly anxious college senior into a thriving, confident global citizen. In just eight days, I gained invaluable leadership, interpersonal, communication, presentation, and organizational skills. I am more capable and compassionate about my work today, and I thank TGP for giving me the platform for my metamorphosis. It is an invaluable experience of personal and professional transformation in the land of fire and ice!
Gabriel S
Energy Engineering Student, Pennsylvania State UniversityEngineering, Director of Online Education, Pennsylvania State University
The best 9 days abroad ever! I gained valuable knowledge of the renewable energy industry in Iceland along with unforgettable experiences.
Yash M
Electrical Engineering Student, Purdue University
An unmatched experience! We were able to attend classes taught by working professionals who had unique insights into the industry. This program offers a very different type of experience. For most of the trip, we are surrounded by natural resources and get to experience Iceland in the best way possible, and gives some perspective on what we are trying to protect when we are pushing for the growth of the clean energy industry.
Angela W
Chemical Engineering Student, Rochester Institute of Technology
The GREEN Program was one of the best decisions of my life!
Kara P
Geology Student, North Carolina State University / NC State
I learned so much in such a short amount of time. I now have plans to go back to Iceland to pursue my Master's Degree, which is something I would never have done if not for this experience. Iceland is an amazing country with amazing people and I can't wait to go back! I've also gained a new sense of adventure that will hopefully lead to more awesome experiences in the future.
We take care of everything from when you land in Iceland until departure.
Gain exclusive access to TGP alumni network and benefits when you return home.
Education Materials: Prepare before you travel with your pre-program resources and educational materials
Classes: Lectures from industry leaders and faculty from Reykjavik University – Iceland School of Energy
Credit: 3 ECTS or 1.5 US academic credits from Reykjavik University's School of Science and Engineering
Advancement: Automatic advancement in Iceland School of Energy at Reykjavik University's Master's Program application process
Facility Tours: Exclusive access and private tours to world leading hydroelectric and geothermal facilities
Capstone Project: Innovation facilitation and panel assessment
Adventure excursions: Step out of your comfort-zone and experience glacier walks, hiking, and more!
All meals: We support local restaurants and accommodate most dietary preferences/restrictions
Accommodations and lodging: Your home away from home will be at locally owned lodging sites throughout your program
All in-country transportation: From airport pick up to airport drop-off, and everything in-between, we got you covered
Exclusive membership: Join the TGP Alumni Network for sustainability job postings, travel, networking, and mentorship
What's not included: Flights, travel insurance, and passport/visa fees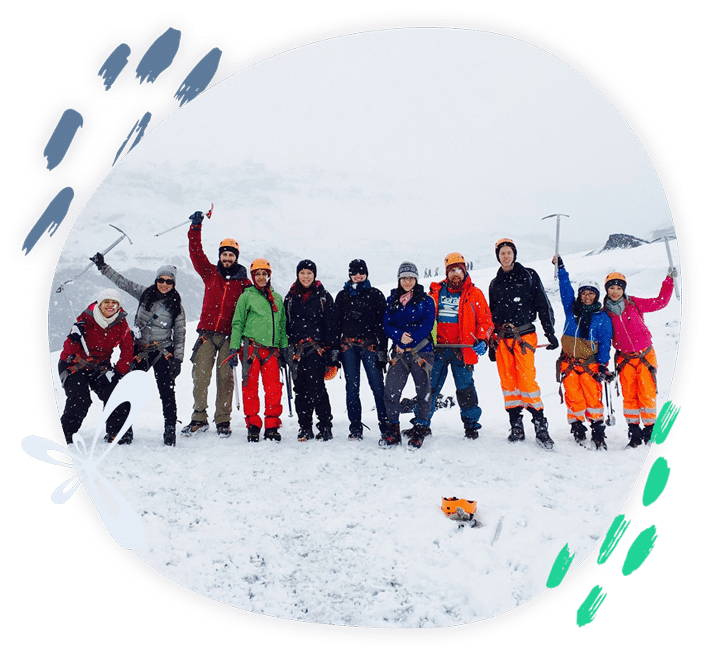 Get started now
Now accepting applications from university students and professionals who are the next generation of sustainability leaders.
What's included: Classes, academic credit, facility access, all meals, accommodations, in-country transportation, adventure excursions, private guides, 24-7 on-program support, capstone project facilitation,  planning and logistics management, and access to TGP's alumni network and benefits post-program
What's not included: Flights, travel insurance, and passport/visa fees
Have questions? See our FAQ page.
Or contact [email protected]
One-time payment of $4200
Secure your spot with a one-time, easy payment

Save money by paying up front

No need to worry about payment reminders

Get started on your adventure right away!
5 monthly payments of  $900/month

Pay over time with five smaller payments

No credit check & no forms to fill out

Get a head start on securing your spot!
Our other Iceland programs

Explore our abroad Iceland program.

Explore our self-paced Online Only Iceland program.
Interested in a program package?
Enroll in two or more TGP programs and save up to
$500

.
Are you ready to go
GREEN?
Your first step is to complete and submit an application. Upon acceptance, a TGP member will reach out to you with your next steps for enrollment. We look forward to traveling with you soon! (Please note that spots fill on a first-come, first-serve basis.)