Study abroad programs in Peru
University
:
Universidad San Ignacio de Loyola (USIL) 
Course
:
Water Resource Management & Sustainable Practices
Credit
:
3 credits
Duration
: 10-days
Discover the challenges, solutions, and processes for the management and distribution of water resources in Peru. Analyze the evolution of technology in the utilization of water from ancient periods to modern times, visit a World Wonder, go ziplining, and more!
Help fight climate change and start your sustainability journey here.
Explore sustainable water management on The GREEN Peru Program! Learn through community engagement, industry exposure, innovating for sustainable solutions, and global water stewardship.
Discover Peru's indigenous and contemporary methods of water resource management
Explore through unique field trips: Cusco's most polluted river and newest water treatment facility
Check Machu Picchu off your bucket-list! Plus behind the scenes access to hydroelectric facilities
Learn-by-doing on our study abroad programs in Peru.
Course Description
As growing demands for resources and management challenges are increasing, communities around the world are forging ahead in the movement to become more sustainable. Climate change concerns are driving the need for carbon dioxide reduction, energy conservation, and urban heat reduction. Changes in flooding and drought patterns are pushing the communities to assess vulnerabilities and take action to become more resilient. Water scarcity and water quality concerns caused by changing population and land use are forcing communities to think beyond traditional water management approaches, while simultaneously applying indigenous knowledge to these processes.
The high cost of aging infrastructure maintenance and replacement has encouraged many communities to seek alternatives. Increasing concern over energy cost as well as energy security and reliability has increased the public pressure for sustainability. Additionally, the increase in public preference for sustainable agriculture is leading to the revision of field practices and more environmentally friendly technologies.
Through an interdisciplinary approach, this course provides knowledge of the theory and practice of this concept and the investigation of urban and rural water issues from the environmental management perspective. These topics will stimulate a critical examination of the historical and conceptual antecedents. With a focus on water resource management, these topics will also provide experience with the complex challenges of utilizing renewable energy in a sustainable manner.
It will review the ecosystem approach to understanding water as a resource and how science, policy, decision-making, ethics, and corporate approaches each play an important role in the management of water in the urban setting. Peru will be examined through case studies.
In class lectures include but are not limited to:
1) Water Consumption & Management – Water issues, Pollution, Mining, Agriculture 
2) Energy in Peru – Peru's Hydroelectric Production + Climate Change
3) Intro to Peru Geology & Water Usage – Inca vs Modern times
4) Sustainability in Peru
5) Data Measurement & Water Flow Analysis  
*Classes are subject to be updated
Objectives and Outcomes
Beyond providing a basic introduction to water resource management and sustainable development concepts, the objective of this course is to provide real-world, experience with global water resource management, renewable energy, and sustainability with Peru as a case study. See course outcomes below.
Location: Cusco, Peru
Program provider: Universidad San Ignacio de Loyola (USIL)
Focus: Water Resource Management & Sustainable Practices

Program Dates Now Enrolling:
Dec 10-19, 2023
Aug 4-13, 2024
Dec 13-22, 2024
Program Capacity: 20
Length: 10 days
Program Fee:
Single Pay: $4200
Monthly Payment Plan: $900/month for 5 months
Education for Sustainable Development – Peru Course Overview

Experience Peruvian Culture
Video credit: House of Nod, Robert Kolodny
Survey an Ancient Inca Agricultural Site
Zip down the longest zipline in South America
Video credit: Earth Unraveled
Get an Exclusive Tour of Machu Picchu's Hydroelectric Facility
Taste local dishes from the country named #1 Culinary Destination in the World 
Video credit: Cristina Patiño Sheen
Go White-Water Rafting for an Ultimate Adventure
Visit the first carbon-neutral World Wonder, Machu Picchu
Swim in Natural Hot Springs in Santa Teresa 
Video credit: Movie Star Plus Peru
Study abroad in Peru curriculum highlights
Course introduction

Gain an overview to the course, meet your professor, and learn about the course planning, expectations, and deadlines. Discover all about study abroad programs in Peru.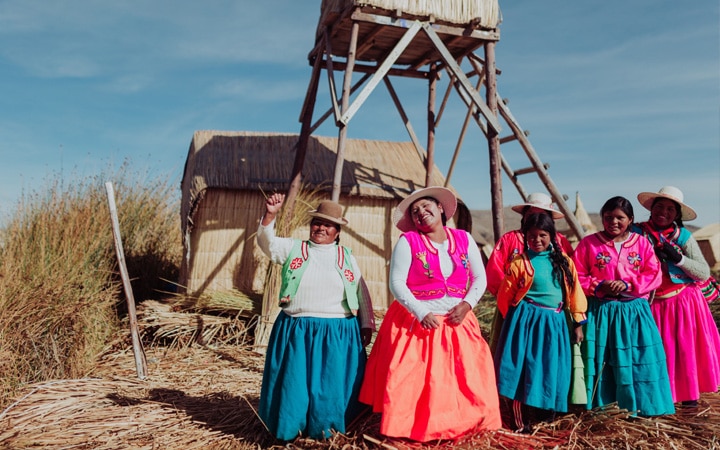 Culture & contemporary society
Explore and understand Peruvian society (past and present) as the result of a series of historical, anthropological, and sociological processes and transformations.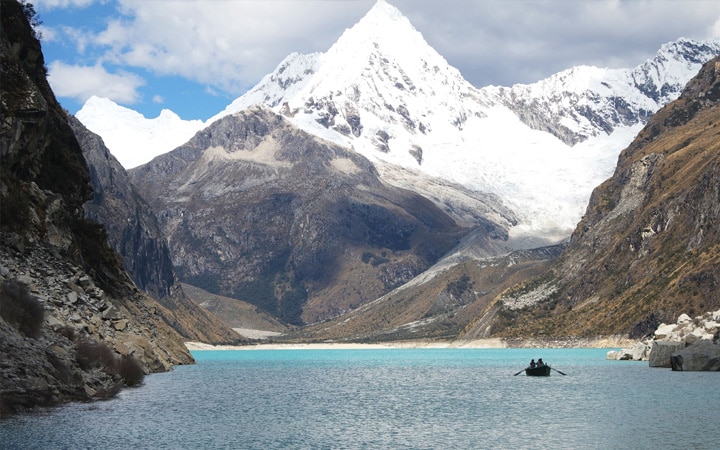 Peruvian geography & diversity
Learn about Peru's geography, high diversity of ecosystems, and how this impacts the country's economic activities.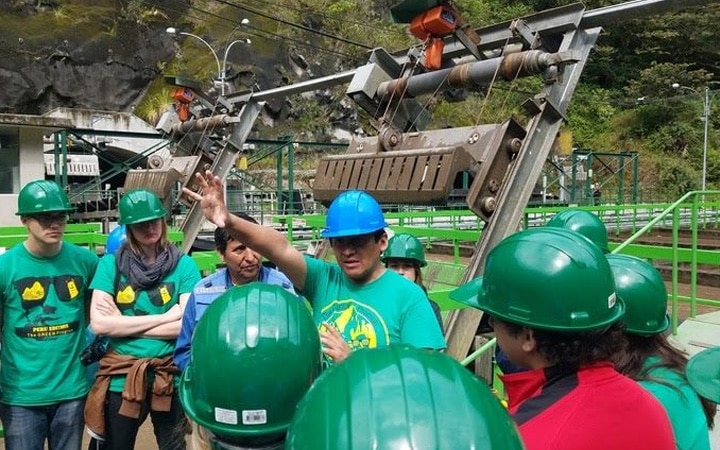 Water resources – Inca vs. modern
Discover the challenges, solutions, and processes for distribution of water resources in Peru. Review the evolution of technology in the utilization of water from ancient periods to modern times.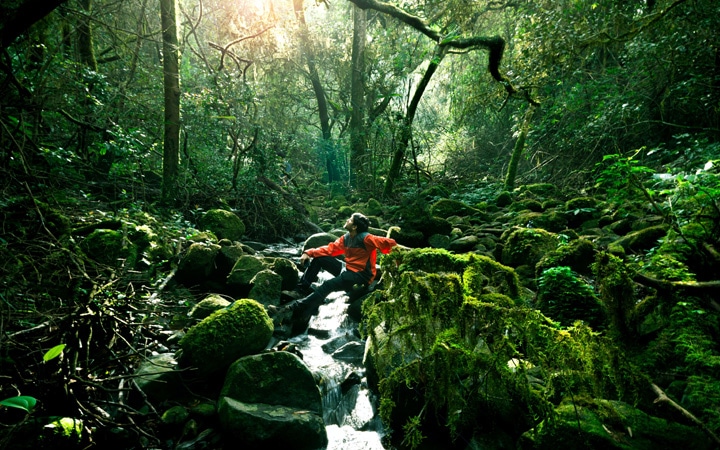 Climate change in Peru
Explore the main causes and consequences of climate change in the context of Peru. Learn about the various adaptive mechanisms used by the Peruvian society and the importance of using energy properly and finding new sources of energy.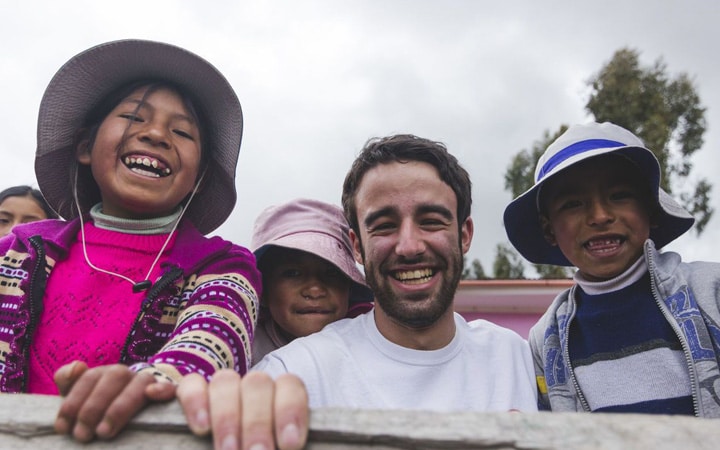 Sustainable development (2 part)
Participate in engaging conversation while examining and understanding the present challenges of sustainable development. Imagine alternative futures facing complex issues of development and how they relate to natural, economic, and social systems.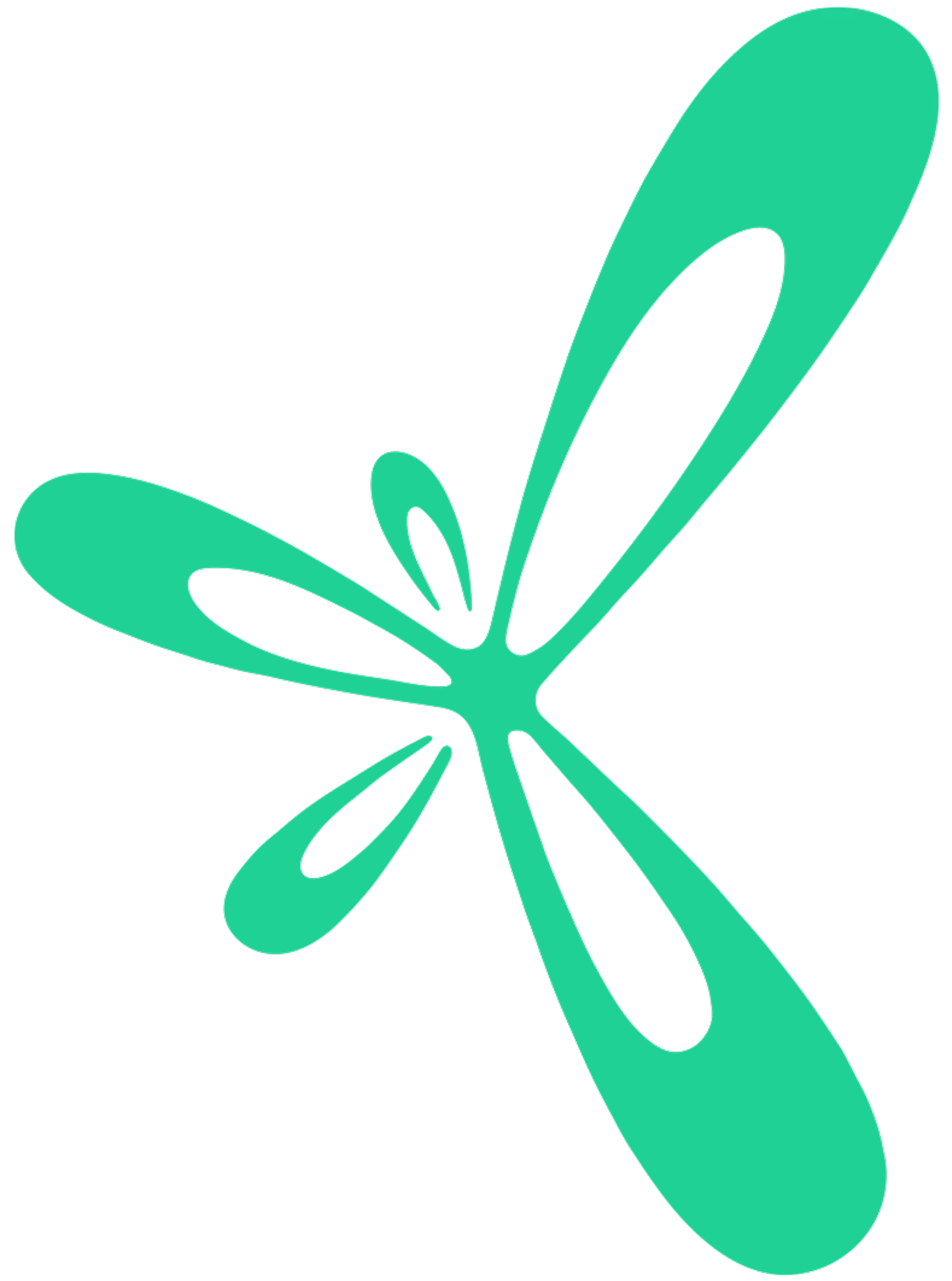 Secure with confidence
Secure your spot with confidence knowing that if your program is affected by COVID-19 travel restrictions, we offer flexible terms for you to switch your program or receive a full-credit towards a future program.
*Note: Itineraries are subject to change 
Expand your global learning experience.
Get started today.
What our alumni are saying about their TGP experience
Student
Monash University
Perfect for self growth, gaining global awareness, and adventure. It was 100% worthwhile. TGP has encouraged me to be more spontaneous, more environmentally conscious and more aware of the importance of sustainable development and technologies. Not only was I challenged academically and physically, this experience has allowed me to cultivate independence, better communicate, become more flexible as well as develop teamwork, time management and leadership skills.
Maya
Georgia Institute of Technology
Academic adventure every single second of every single day! I gained a new understanding of the challenges facing Peru because of climate change, giving me renewed passion for my field of study (civil engineering) and renewed energy to help create more sustainable communities in my own city. This program gave me the tools and network that will help me continue the goals set forth by the GREEN Program for the rest of my career and life.
Anna K
Environmental Science, Ohio State University
One of the best weeks of my life. I gained a wealth of knowledge about the complexities of issues Peru is currently facing. I gained a deeper knowledge of Peruvian history itself, and I gained great friends. It was most certainly worthwhile.
Chioma E
Rutgers Univrsity - New Brunswick
Worth every single penny! I learned so much about the environment, the culture and practices of Peru, and myself. This program not only taught me about the environmental conditions in Peru, but also what scientists and activists are doing to improve these conditions. I also learned so much about the Inca Empire, and how their advanced system operated. The program is soooooo worth it! I enjoyed every minute of it and seriously did not want it to end. I gained so much confidence in myself, my abilities, and skills. I met amazing people, and saw so many beautiful sites.
Zachariah R
Environmental Studies & Business, University of Oregon
This was an unparalleled experience on The GREEN Program. I gained a new international perspective, more insight into sustainability and renewable energy, fantastic educational experience from very passionate Peruvian professors.The program lodged us in the nicest places and fed us the best food. I met some incredible people in the area. 10/10 experience, absolutely worthwhile.
Rebecca S
Civil Engineering, University of Louisville
The most incredible, inspiring experience thus far! I learned that if you have the passion, you can make your ideas real. It was one of the most worthwhile things I've ever done.
Kait M
Environmental Science, Duquesne University
Only The GREEN Program can make this kind of impact. This program taught me a lot of useful environmental information, but more importantly it empowered and inspired us to actually make a difference. The hands-on learning and exclusive field trips were incredibly valuable to my academic development, but the experience as a whole was priceless. This program attracts a certain type of people, and the opportunity to spend over a week with such like-mindedly passionate and adventurous students created a wonderful synergy. The encouragement and guidance we received for our capstone projects really made us believe that it is within our power to actually make a difference in the world.
Student
Florida State University
This program strengthened my passion about water issues and did an amazing job at illustrating how Peru is managing its water by highlighting the environmental impacts of cost-efficient, but environmentally-damaging, development in Peru. We toured hydroelectric plants and wastewater treatment facilities; observed unregulated practices that threatened the ecosystem; and were exposed to social issues and mentalities that hinder the growth and sustainable development in Peru. The knowledge I learned in Peru can easily be applied back home in America, as well as in other countries. I loved the fact that we were shown real-life problems and were encouraged to solve them through our capstone project. The GREEN Program inspired me to not only live as sustainably and ethically as possible, but to also dedicate my career to the problems surrounded by water. Due to my amazing experience, I definitely believe this program was worthwhile, and would love to participate in it again!
Becca
Engineering, Virginia Tech University
TGP was an eye-opening experience that changed the way I view the world around me. I gained an understanding that I am responsible for making a change- that helping people and the environment as well as innovation starts with an idea that I am willing to voice. This program demonstrated that there are many people around the world as well as right next door who are willing to make such ideas come to life. Everyone you meet is a resource. The program definitely helped me get out of my comfort zone with all the adventure aspects and it helped me learn that I can do so much more than I ever let myself do. It changed the way I think and the way I look at the world around me. It was absolutely worthwhile, I would do it again in a heartbeat and have already convinced many of my friends to try out the program.
Katherine K
Environmental Science, University of South Carolina
This was an environmentalist's fantasy trip! I gained an understanding of another country. While I was only there for 10 days, it felt like at least a month. I learned about a different culture and saw real-life pollution problems that I had only learned about in a classroom setting. This trip solidified my interest in hydrology and water resources and gave me the motivation to finish out my degree so that I can help solve these worldwide problems.
Thomas N
Chemistry. University of Edinburgh
The GREEN Program has changed my life in a way which I had never ever anticipated. I'm much more ambitious, motivated and confident in my own abilities to formulate ideas and solutions to tackle problems. The Green Program furthers you both educationally and as a person, and if you speak to anyone who has been on the program they will tell you the same thing.
We take care of everything from when you land in Peru until departure.
Gain exclusive access to TGP alumni network and benefits when you return home.
Sustainable study abroad programs in Peru include:
Education Materials: Prepare for your experience before you travel with your pre-program resources and educational materials
Classes: Lectures from industry leaders and faculty from Universidad San Ignacio de Loyola (USIL)
Credit: 3 academic credits from Universidad San Ignacio de Loyola (USIL)
Facility Tours: Exclusive access and private tours to Peru's leading hydroelectric and water sanitation facilities
Capstone Project: Innovation facilitation and panel assessment
Adventure excursions: Step out of your comfort-zone with bucket-list adventures such as ziplining, white water rafting, and more!
All meals: We support locally owned restaurants, and accommodate most dietary preferences/restrictions
Accommodations and lodging: Your home away from home will be at locally owned lodging sites throughout your program
All in-country transportation: From airport pick up to airport drop-off, and everything in-between, we got you covered
Exclusive membership: Join the TGP Alumni Network for sustainability job postings, travel, networking, and mentorship
What's not included: Flights, travel insurance, and passport/visa fees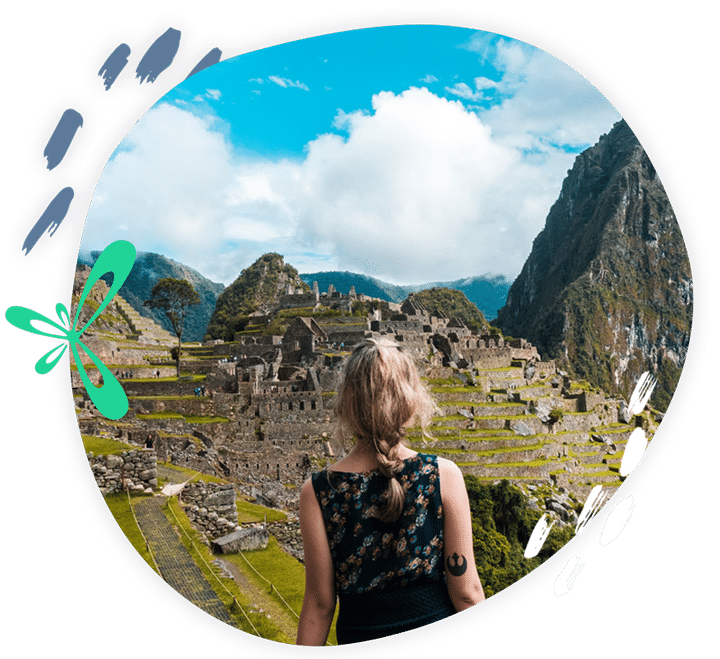 Secure your spot with a one-time, easy payment

Save money by paying up front

No need to worry about payment reminders

Get started on your adventure right away!
Five Monthly Payments
$880/month 
Secure your spot with smaller monthly payments

Pay over time with five smaller payments

No credit check & no forms to fill out

Get a head start on securing your spot!
Secure your spot with a one-time, easy payment

Save money by paying up front

No need to worry about payment reminders

Get started on your adventure right away!
Five Monthly Payments 
$900/month
Secure your spot with smaller monthly payments

Pay over time with five smaller payments

No credit check & no forms to fill out

Get a head start on securing your spot!
More study abroad programs in Peru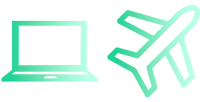 Explore our "Learn Now, Travel Later" hybrid Peru program.

Explore our self-paced Online Only Peru program.
Are you ready to go
GREEN?
Your first step is to complete and submit an application. Upon acceptance, a TGP member will reach out to you with your next steps for enrollment. We look forward to traveling with you soon! (Please note that spots fill on a first-come, first-serve basis.)