Belize
Focus: Sustainable Action for Coastal Communities & Ocean Conservation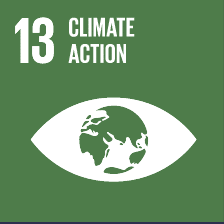 Study abroad programs in Belize
Topic: Sustainable Action for Coastal Communities & Ocean Conservation
Credentials: Smart Certificate, credit eligible
Duration: 10 Days
Learn from Belize's local community experts, participate in citizen science, and take action for a sustainable future with service-learning projects. Discover the impacts of grassroots initiatives, and the intersectionality between life on land and life below water.
Belize is home to the second-largest barrier reef in the world, and a leader in reversing coral bleaching efforts. Recently, Belize finalized the largest debt-for-marine conservation deal with the Nature Conservancy, and is providing other countries with a "blue" financial model for conserving some of the world's most vulnerable marine ecosystems. Paired with rich culture, history, biodiversity, and exciting adventures, Belize is a top destination to add to your bucket-list!
Ocean Conservation Education
Sustainable Action for Coastal Communities and Ocean Conservation
Pack your bags, grab your bucket-list, and join TGP for a sustainability adventure of a lifetime! On this unique 10-day program, participants will explore sustainability and ocean conservation through experiential education, service-learning, professional development, and intercultural learning components in Belize.
Conduct citizen science, identify marine life, and analyze the impacts of local seaweed farming

Learn from local community change-makers in coastal conservation

Expand your comfort-zone and explore Belize's nature by snorkeling, zip-lining, hiking, and more!
earn-by-doing on our study abroad programs in Belize.
Course Description
The GREEN Program's "Action for Sustainable Communities & Ocean Conservation" program is a 66+ hour intensive program that takes a local, place-based approach, and utilizes experiential learning, service-learning, professional development, and intercultural learning components in Belize. On this 10-day travel program, participants will learn from a speaker series of industry experts who are leading local, community-based initiatives around the intersections of SDGs #13 Climate Action, #14 Life on Land, and #15 Life Below Water. The speaker series will share local approaches to ocean conservation, current challenges in marine resources, coral reef restoration, the coexistence between life on land and life underwater, and social entrepreneurship. 
In conjunction with the speaker series, students will work alongside various local community organizations and participate in citizen science, learn about marine ecology, and support conservation and stewardship of the Belize Barrier Reef. Throughout the program, students will work in interdisciplinary groups to complete a Capstone Project that provides an innovative solution to a real-world sustainability challenge around SDGs #13, #14, and/or #15. Students must use a systems-thinking approach and consider the financial, engineering, environmental, and social impact aspects of their idea and detail these aspects in their presentations.
Upon completion of the program, students will receive TGP's Certificate of Completion. The digital certificate also provides job analytics and insights to connect the skills that students gain on this program with the jobs available today.  
See full program overview and details here.
*Note: This program may be credit eligible at your home university. Speak with your advisor about the possibilities of gaining academic credit for this program. 
Objective and Outcomes
The objective of this course is to develop an understanding of the role that oceans play in a sustainable future, and gain real-world experience in ocean systems-thinking and stakeholder engagement through a local, place-based approach to climate action. See below for more course outcomes.
Winter, Spring, & Summer Break
Location: Placencia, Belize & surrounding locations
Community Partners & Organizations: Toucan Education Programs, The Nature Conservancy, Belize Women's Seaweed Farmers Association, and more
Focus: Sustainable Action for Coastal Communities & Ocean Conservation

Program Dates Now Enrolling:
Academic credits: Smart Certificate, credit eligible
Length: 8 Days
Program Fee:
Single Pay: $4100
Payment Plan: $880/month for 5 months
Explore the role oceans play in sustainable development

Support sustainable livelihoods for a women-led, community-based organization. Document and provide data on the benefits of seaweed farms and the life it supports above and below water.
Video credit: The Nature Conservancy
Snorkel in a National Marine Park and World Heritage Site: Laughing Bird Caye
Video credit: Fragments of Hope
Cultural immersion experiences with Belize's Indigenous Garifuna community
Video credit: DFC Belize
Conduct citizen science, identify marine life, and analyze the impacts of local seaweed farming initiatives
Video credit: Khaled bin Sultan Living Oceans Foundation
Take action and work alongside a local organization to support their efforts to expand their sustainability projects
Video credit: Oceana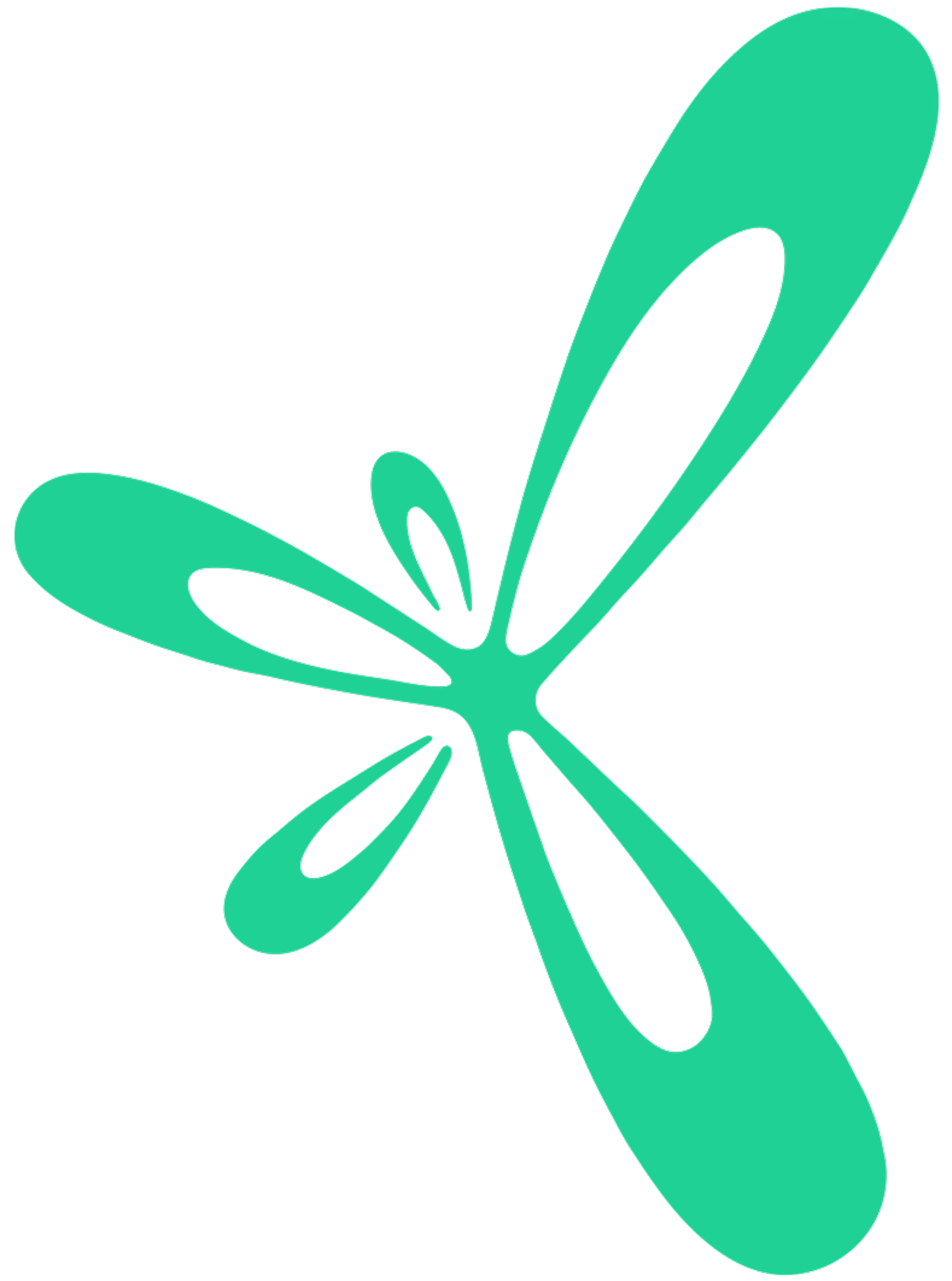 Earn a Smart Certificate built for career impact
Upon completion, you'll receive a digital Smart Certificate as your certificate of completion.
Boost your LinkedIn, see who's hiring, and gain access to real job-insights and data.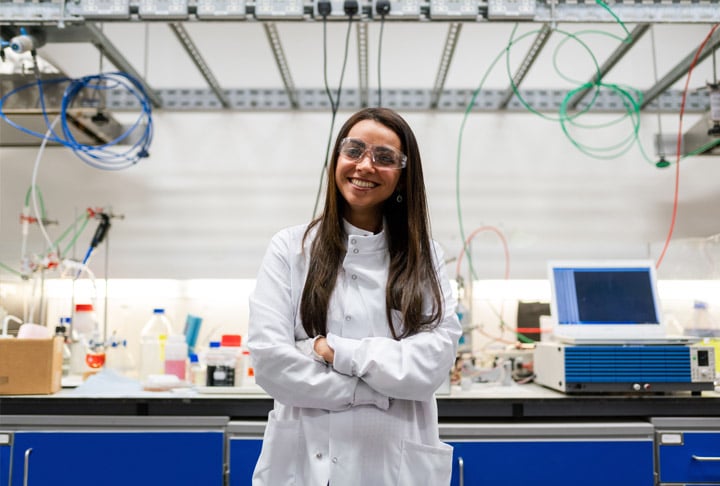 Accurate insights tied to real skills
We take the guesswork out of the outcomes. Gain job insights that are tied directly to the skills & learning outcomes of the course.
Your digital certificate uses block-chain and machine learning technology that will showcase each skill's career value and connects you with real jobs that require those skills.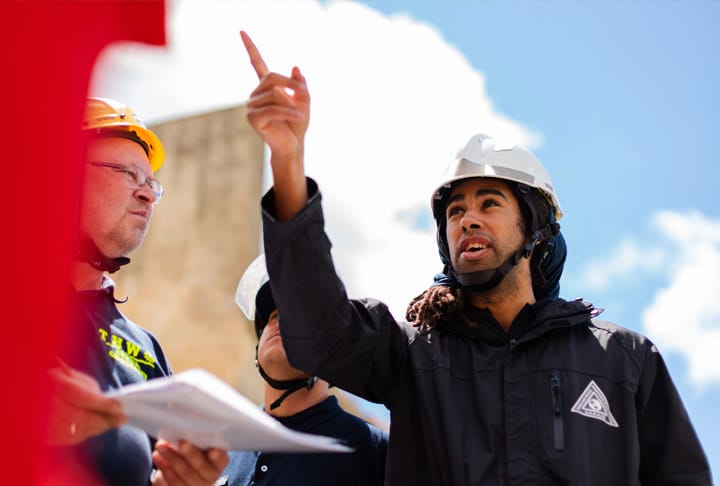 More metrics, more value
Get even more insight into the job market by receiving salary ranges specific to your certification's skills and which companies are interested in hiring the skills that your certification provides.
Identify the employers that have the biggest demand for skills that you attained through your TGP course.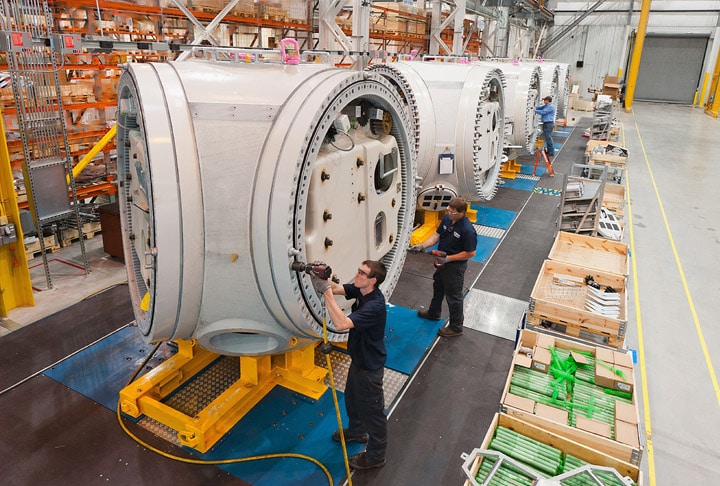 Job insight data
Your smart certificate will connect your credentials with real-time job data from around the world. The job data that our partners use is gathered from 65,000 global information sources; 143 gigs of raw data every day!
Using machine learning and statistical insights we're able to connect the skills that you gain with the jobs available today.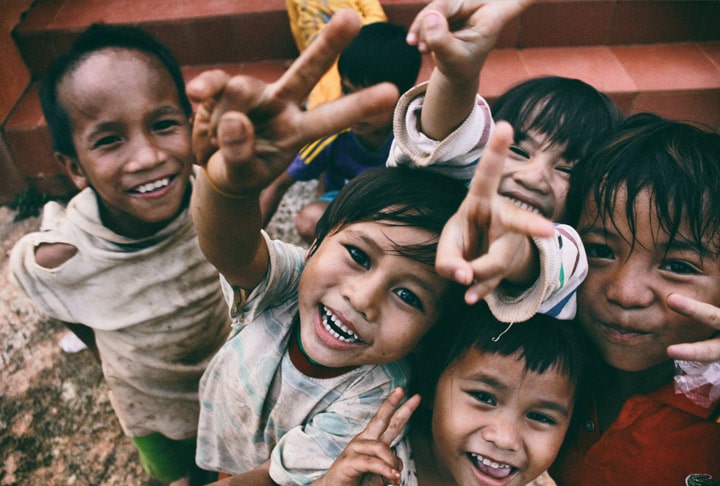 Helping to improve impactful careers
TGP's smart certificates enables participants to explore the roles that are available to them once you complete the course.
Real-time, open jobs are just a few clicks away from your certificate. We're ready to start delivering career impact directly!

Secure with confidence
Secure your spot with confidence knowing that if your program is affected by COVID-19 travel restrictions, we offer flexible terms for you to switch your program or receive a full-credit towards a future program. 
*Note: This is a sample itinerary. Itineraries and service-learning projects are subject to change for each program based on the needs of our community partners.
Participants should be strong swimmers, comfortable in water 5-6ft+, and have the ability to float for 2-3 hours. Life vests will be provided at all times.
What our alumni are saying
Maggie Breitenstein
Mechanical Engineering Technology, University of Cincinnati
Wow. Thank you for this program. I truly am at a loss of words on how much this program has changed my life. I have such a drive to travel, experience new cultures, and build relationships. I was terrified before this trip, but it has 100% opened my eyes, and probably has changed my career path. I could not have asked for a better experience. The people I've met on this trip have given me a much bigger purpose than what I thought I'd achieve while in Belize. So thank you thank you thank you for an amazing trip I will never forget. I will be back for more!!
Kevin Yuan
North America Innovation & Sustainability Manager, Nike
There's nothing else like The GREEN Program in the world right now. From a recruiting standpoint, going on TGP during a school break shows so much intentionality. The GREEN Program is such good interview material because it's such an incredible experience, and the recruiters want to hear about them. I've been to Peru and Japan multiple times before, and with TGP, there were still so many new, purposefully curated experiences that added new levels to my understanding. TGP alumni are making an impact in every industry and I can't wait to connect with them in the alumni network. You can't ask for a better learning experience than being there.
Stephen Robinson
Environmental Resource Management, Virginia Tech
Having two older sisters who both studied abroad and parents who have always encouraged it, I've heard the stories about how great all the experiences can be. I was supposed to go to New Zealand and Australia for a few weeks in 2020 but i was cancelled due to COVID, then I was supposed to go to East Africa in 2021 but that was also canceled. So I had 2+ years worth of built up excitement to go abroad and had some expectations from my sister's stories. This program and the people involved completely blew these expectations out of the water! Meeting all the people involved with the projects we worked on and seeing how passionate they are and working alongside them was such an amazing experience that I won't ever forget. It was perfect. I can't wait to share my experiences and I can't wait to go on another GREEN Program trip.
Dr. Karen Marosi
Director of Student Engagement & Associate Teaching Professor, Pennsylvania State University
Thank you is too small. Your passion, care, authenticity, and endurance does not fit in those two little words. From the meticulously planned and prepared itinerary to the openness and candor you had is spellbound. We learned, we listened, and we worked to try to give you back a little piece of what you gave to us. These young people are forever changed. I've got the wisdom of a few more laps around the sun and am leaving affirmed and inspired.
Amy'rie Amaon
Sustainability Engineering Consultant, Blue Cross Blue Shield
TGP has been shaping my career and helping reinforce my core values since 2016. From a bright-eyed sophomore Mechanical Engineering student from south Texas, to a skilled professional in the reliability industry living in Chicago, TGP has been a consistent source of support, encouragement, and continuous learning. Both the in-person and online programs that I attended taught me invaluable transferable skills, grew my network within the sustainability community, and helped me realize that pursuing a graduate degree in Sustainability Management was my next big step. From there, the TGP Alumni Network and the resources poured into it have enabled my biggest leap yet. Now, I'm proud to say I am going to be leading the sustainable engineering program for a Fortune 500 company starting this spring.
Sarma Pisupati
Professor - Undergraduate Program Chair of Energy Engineering, Director of Online Education, Pennsylvania State University
The GREEN Program is amazing in not only relating what academic programs teach to real world experiences but also integrating the academic outcomes. This is an outstanding experience that every student in related disciplines should have as it provides a multidimensional, multinational, and interdisciplinary experience. This is a very well organized program.
Amanda Berta
Undergraduate Student - Energy Engineering at Pennsylvania State University, Renewable Energy Engineer at General Electric
The GREEN Program (TGP) stuck out on my resume. When I interviewed with General Electric, they were very interested in my Capstone Project that we created on the program. It's what pushed my resume through.
Christopher Wang
Recent Graduate - Supplier Management Analyst at Grainger
The program has the perfect combination between hands-on applications, information, and adventurous activities to really push you out of your comfort-zone. The material was informative, and all the activities added value to the overall experience. Seeing the educational material firsthand with the industry visits was really eye-opening.
Samantha Jacobs
Parent - Parent of John Jacobs, Mechanical Engineering at Virginia Polytechnic Institute and State University
TGP is an incredibly well put together program. The attention to detail is incredible. They have literally thought of everything! I asked every "what if" question and "in the case of" question, and they had an answer and a solution already in place! As a parent, I would highly recommend this program to any parent, and more so to any student wanting to join a study abroad program.
Maxine Dixon
Operations Manager, Philadelphia Energy Authority
The GREEN Program was truly a one-of-a-kind experience that helped me confirm that the energy industry was what I wanted to pursue for my career. Taking advantage of an alternative winter break to experience the education and adventure these programs offer allowed me to learn about renewable energy facilities up close and personal. This made me want to find ways to increase clean energy technologies where I live, and I am now contributing to doing just that in the City of Philadelphia. Also, The TGP Alumni network was also one of the ways I found out about my current job.
We take care of everything from when you land in Belize until departure.
Gain exclusive access to the TGP alumni network and benefits when you return home.
Study abroad programs in Belize include:
Education Materials: Prepare for your experience before you travel with your pre-program resources and educational materials , and an intercultural learning co-curriculum 
Classes: Learn from local industry leaders and project managers of community-led organizations 
Credentials: Gain 50+ hours of education, service-learning, and entrepreneurial development. Earn TGP's Certificate of Completion with job analytics and insights. *Credit eligible 
Experiential & Service Learning: Exclusive opportunities to work alongside local non-profit organizations
Capstone Project: Project innovation facilitation and assessment
Adventure excursions and reserve entrance fees: Step out of your comfort-zone and experience ziplining, hiking, snorkeling, and more! 
All meals: We support locally owned restaurants, and will accommodate most dietary preferences/restrictions
Accommodations and lodging: Your home away from home will be at locally owned lodging sites throughout your program
All in-country transportation: All in-country transportation (ground and boat transfers), pickup ground transportation from Placencia airstrip and return transportation to BZE on the last day of the program
Local GSM Cell Phone for emergency use
Exclusive membership:

Join the TGP Alumni Network for sustainability job postings, travel, networking, and mentorship
What's not included: Flights, travel insurance, COVID-19 related fees, and passport/visa/exit fees, incidentals at accommodations, extra food and beverages.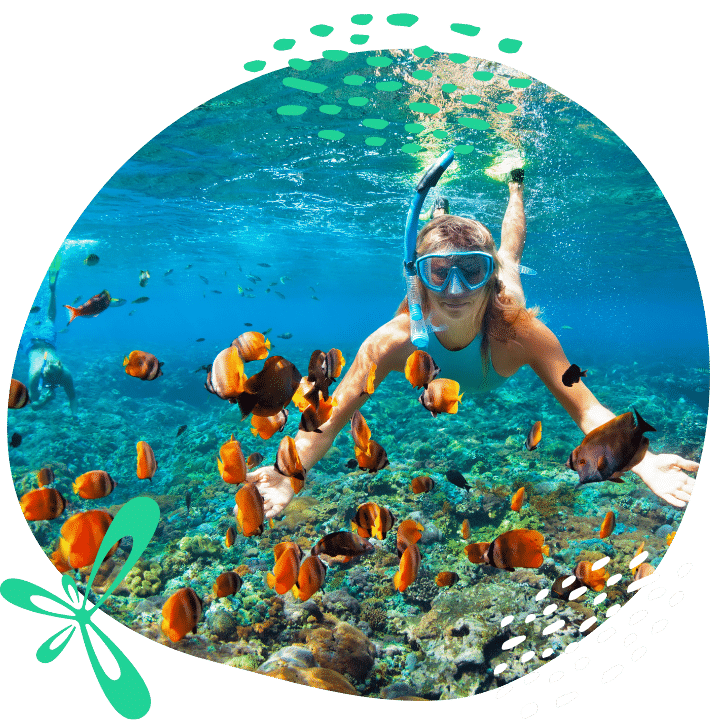 Secure your spot with a one-time, easy payment

Save money by paying up front

No need to worry about payment reminders

Get started on your adventure right away!
Secure your spot with smaller monthly payments

Pay over time with five smaller payments

No credit check & no forms to fill out

Get a head start on securing your spot!
Are you ready to go
GREEN?
Your first step is to complete and submit an application. Upon acceptance, a TGP member will reach out to you with your next steps for enrollment. We look forward to traveling with you soon! (Please note that spots fill on a first-come, first-serve basis.)