This past summer, Michigan State University student, Camille, joined us abroad for our Peru program in Cusco focused on Water Resource Management & Sustainable Practices. With the help of The Happold Foundation, Camille was able to travel with us to explore a new culture, expand her networks, and dive into her passions for water resources. Read on to learn more about Camille and her time abroad!
Meet Camille M.
---
Peru: Water Resource Management & Sustainable Practices | May 2018
University: Michigan State University
Major: Environmental Engineering, PhD
Age: 28

"I want to be in a career position where I can (1) promote change, (2) advocate for those whose voices go unheard, and (3) reach out and educate others about the impacts we have on our environment and just how much of an impact it has on us."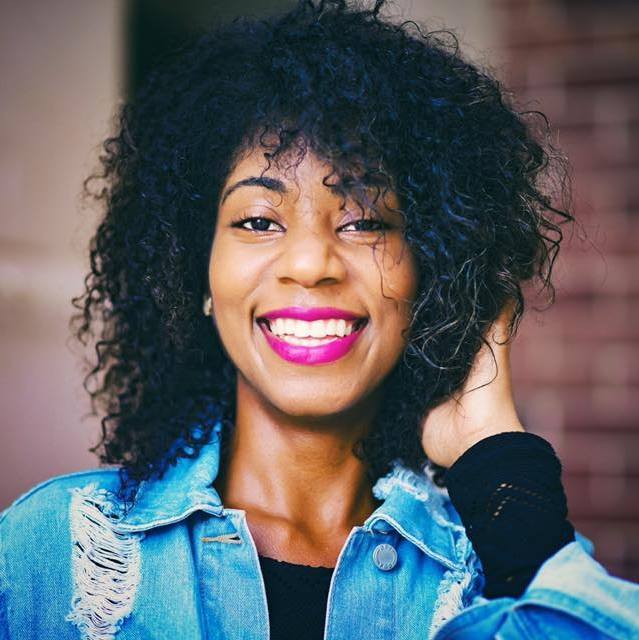 Tell us more about you! What's a day in the life of Camille like?
Usually research and being outdoors with my dog, she keeps me active. I enjoy hanging out with friends whenever I get the chance and spending time with my niece. I love engaging in projects, whether personal or academic, so I'm always busy. I also write screenplays; story telling is one of my passions.
When preparing for your TGP adventure, what were you most looking forward to and what were you seeking to get out of your time abroad with us?
I was looking forward to meeting new people and experiencing what it's like to be immersed in the Peruvian culture. I was also looking forward to broadening my knowledge in water resources and stepping out of my comfort zone.
Tell us more about your GREEN experience! When you think back to Peru, what are some of the most memorable portions of your trip with us?

The first thing that comes to mind is walking across a plank bridge to get from one zip line to the next. It felt like it was thousands of feet in in the air! There were gaps between the planks so you really had to reach to get from one to the other. Definitely an adrenaline rush alone! And of course Machu Picchu, was a once in a lifetime experience for me. The views were breathtaking! Oh, and how can I forget the whitewater rafting? Talk about a thrill! There were so many memorable moments, it's hard to single them out.

How would you compare your expectations pre-program to your experience during the program (and after, as an Alumna)?

Everyday was packed with activities and there were so many opportunities to bond with others on the trip. I love the way the academic course was split between the classroom and the field. We actually spent more time in the field getting hands-on, practical experience. Another (pleasant) surprise was having so many new connections leaving the program. It's amazing to be connected with the other students on social media and get regular updates on exciting events happening for them this summer and beyond. While I was surprised by the smaller size of the program, it was nice because we all got a chance to know each other well. Not to mention our GREEN Guide, Corrie. She was incredible and really helped us to foster these connections and made sure that we were all comfotable during our time in Peru. I feel I have truly walked away with new friends.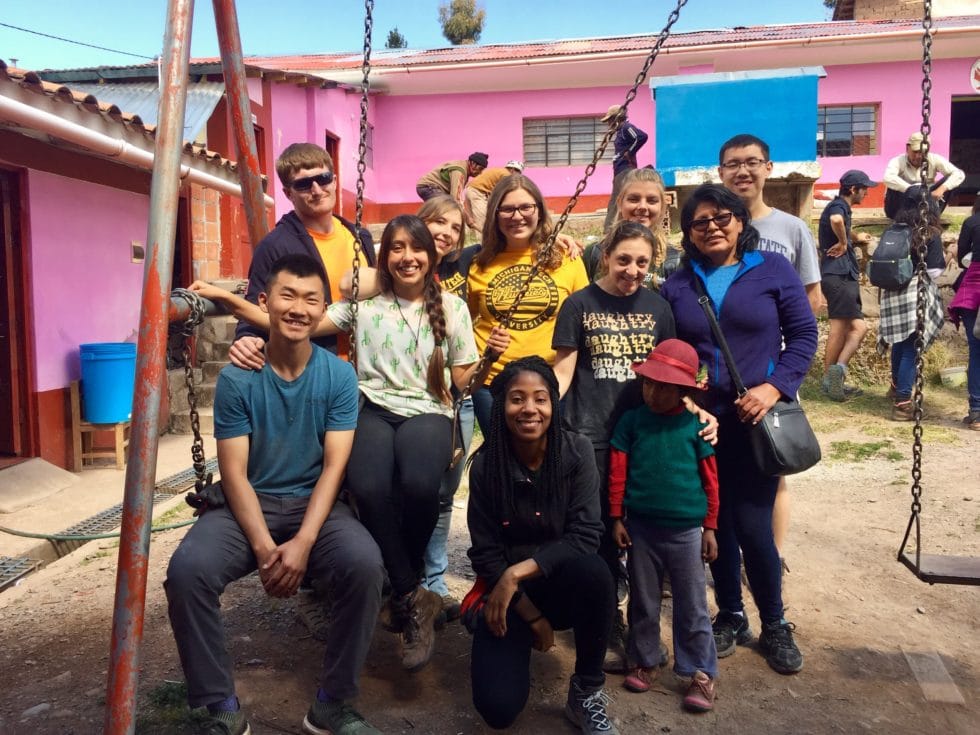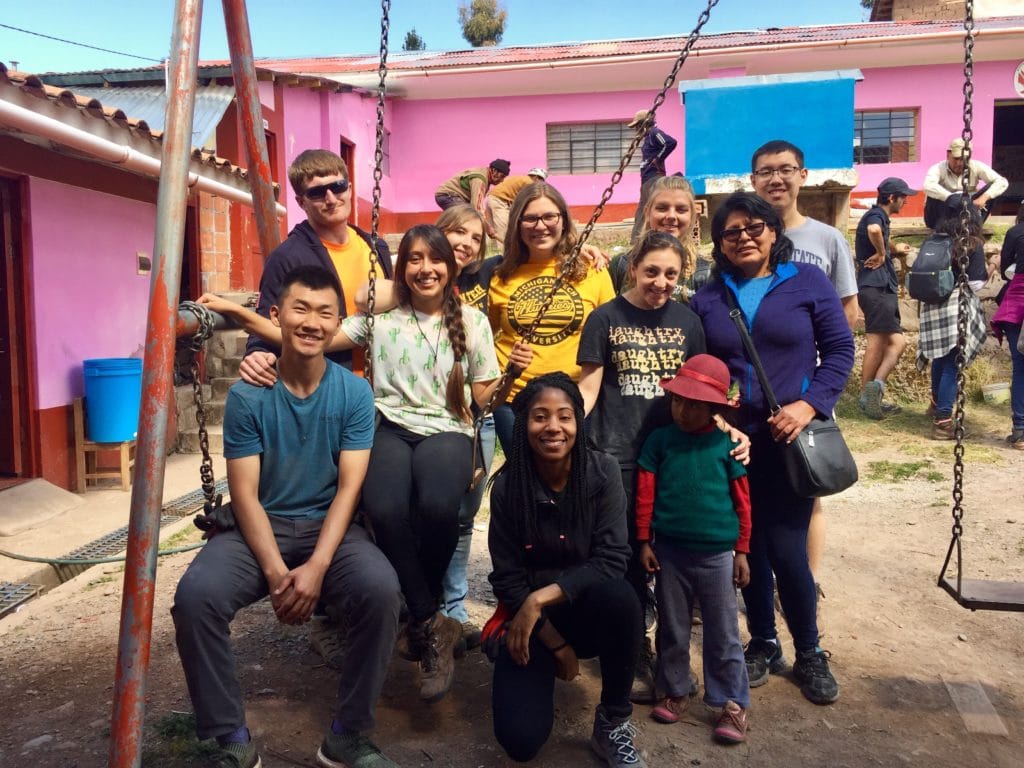 To me, #onlyontheGREENprogram represents how much you can accomplish in just 10 days.
I learned so much about myself during my TGP trip. I completed several things on my bucket list in just ten days! Not to mention that we completed a capstone project despite having very full days. I've walked away from this experience having expanded my network and experienced a new culture while learning about their water and sustainability practices.
I truly do fill more confident in my abilities both academically, physically, and mentally.
To me, only on the GREEN program represents how much you can accomplish in just 10 days.
Educationally, how would you say that your experience on TGP has benefited you moving forward as you continue working toward completing your degree?

I've definitely made some lasting connections and expanded my network. This is always important and invaluable because we can be resources to each other by sharing information and offering advice in our unique areas of study. Also, TGP has shown me how much culture means. Having this type of experience will allow me think more broadly when approaching and formulating my own research questions.

Fast forward to graduation: you're looking toward launching your career. What is your dream career, and has TGP had an impact on shaping this professional path?

I want to work where I can bridge water-related environmental issues and public health. I want the work that I do to influence change and create a better well-being for people in general. I want to feel like what I'm doing is fulfilling and meaningful to myself and whoever will be affected by my work. That would be my dream career.

After my trip with TGP I started thinking about working with environmental health issues abroad. That's something that I didn't consider before.
Why do you believe that other like-minded students like yourself, and others around the world, should have opportunities like The GREEN Program?
To engage with and understand other cultures means a lot to me and hopefully other like- minded people feel the same way. TGP gave me the opportunity to truly experience a different culture. I like that we were immersed in the culture while in Peru and not limited to solely what some may think of as touristy areas.
I also think the structure of the course was something that a lot of other academic programs should adopt. Being able to learn in the field helped me to piece together the concepts that were taught in the course to the reality of them in the environment and society. This experience is great for any visual learner like myself.
Tell us more about your Capstone Project: What was the inspiration behind it? Do you see yourself moving forward with developing it further?

My group decided to explore the sources and impacts of pollution in the Rio Huatanay River. We also put together a list of short and long-term action plans for tackling the pollution. The idea behind it was to create a framework for a grant proposal for funding. The funding would be used to actually assess the sources of pollution such as the concentration and relative percentage of the different sources at different locations along the river. I was inspired to take on this project after learning about and witnessing the pollution in the river. I wanted to do some research and figure out what has already been done to address the problem of pollution and what are some areas that still need attention.
I was also inspired by my current research, which involves assessing microbial pollution in water and correlating that with public health of surrounding communities. I was interested in seeing what types of diseases were common in the city of Cusco and how some of those can be tied back to the river. I'm hoping to present some of the capstone work at a conference. Maybe from there I will get some ideas of how I can continue to develop the project. I'm eager to bring awareness to this issue of pollution in the Rio Huatanay and promote change simply by proving information.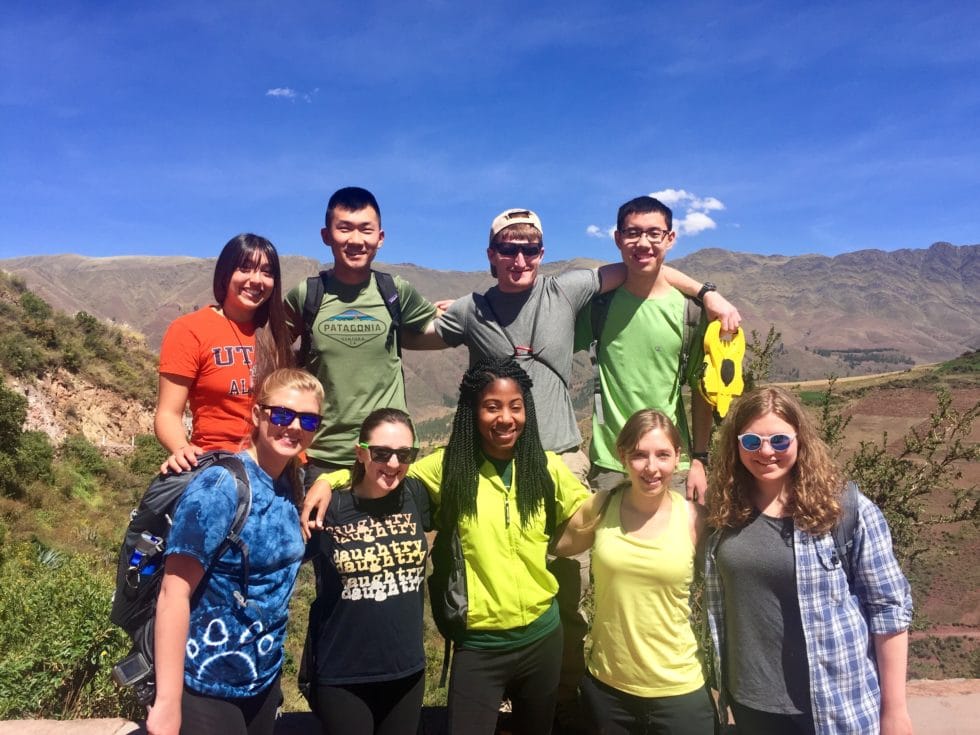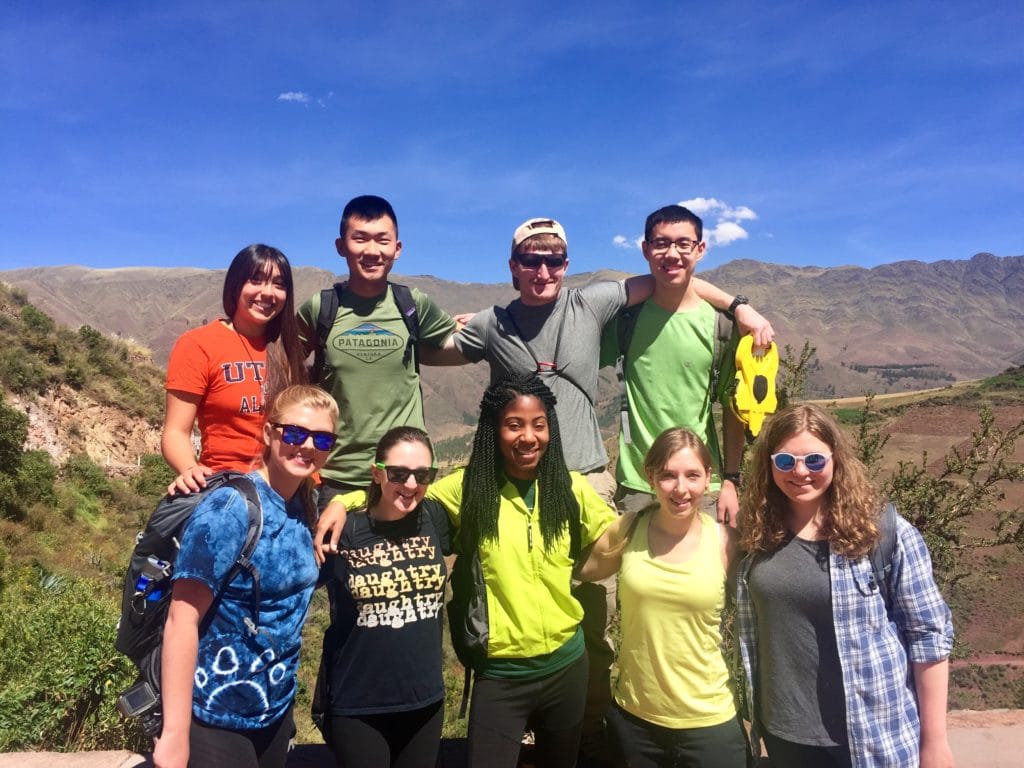 What are some things that you've set out to accomplish this past summer, and what would you like to accomplish this school year?
This summer, I spent time analyzing some wastewater samples for my research and I'm in the process of submitting a paper for publication in a scientific journal. I also set a goal to finish the next draft of a screenplay I'm working on. This school year, I'm hoping to begin the process of writing my next paper. To add to that, I plan to complete my comprehensive exam, the second biggest exam in my PhD career.
What does it mean for you to have been funded by Happold Foundation, and why is this collective initiative important for other young, aspiring leaders?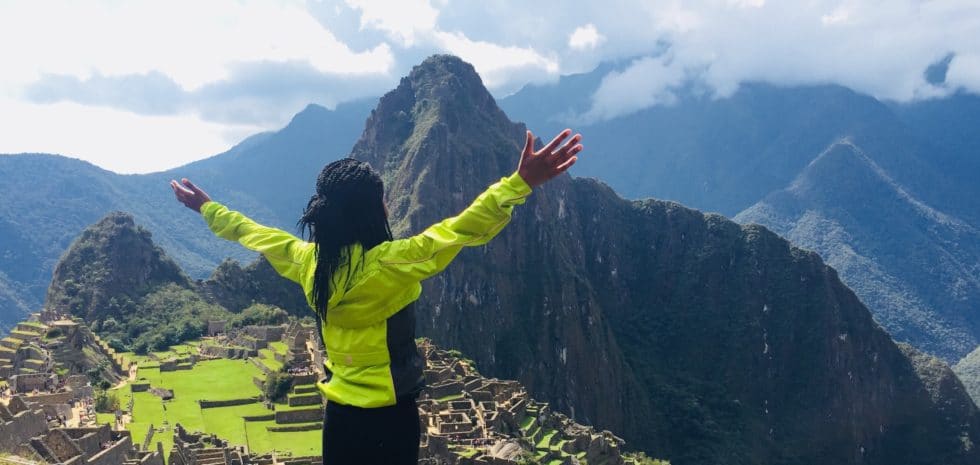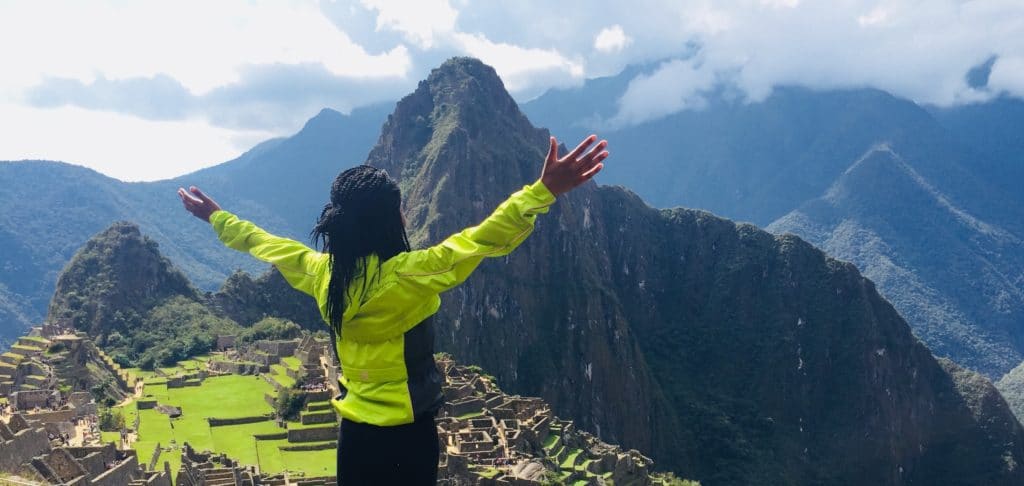 The Happold Foundation made this trip possible for me. I will forever be grateful and inspired to pay it forward in any way that I can. TGP trips are once in a lifetime experiences.
However, can be expensive for students (like myself) to pay out of pocket. I didn't have financial aid during the time of my trip. Between financial hurdles through my university, and personally, I will never forget the feelng when I was selected to be a scholarship recipient. There are many young leaders out there who are in similar situations to myself; collaborations with organizations like The Happold Foundation are vital to ensure that motivated students can take advantage of these life-changing opportunities.

Text & Images by: Camille McCall