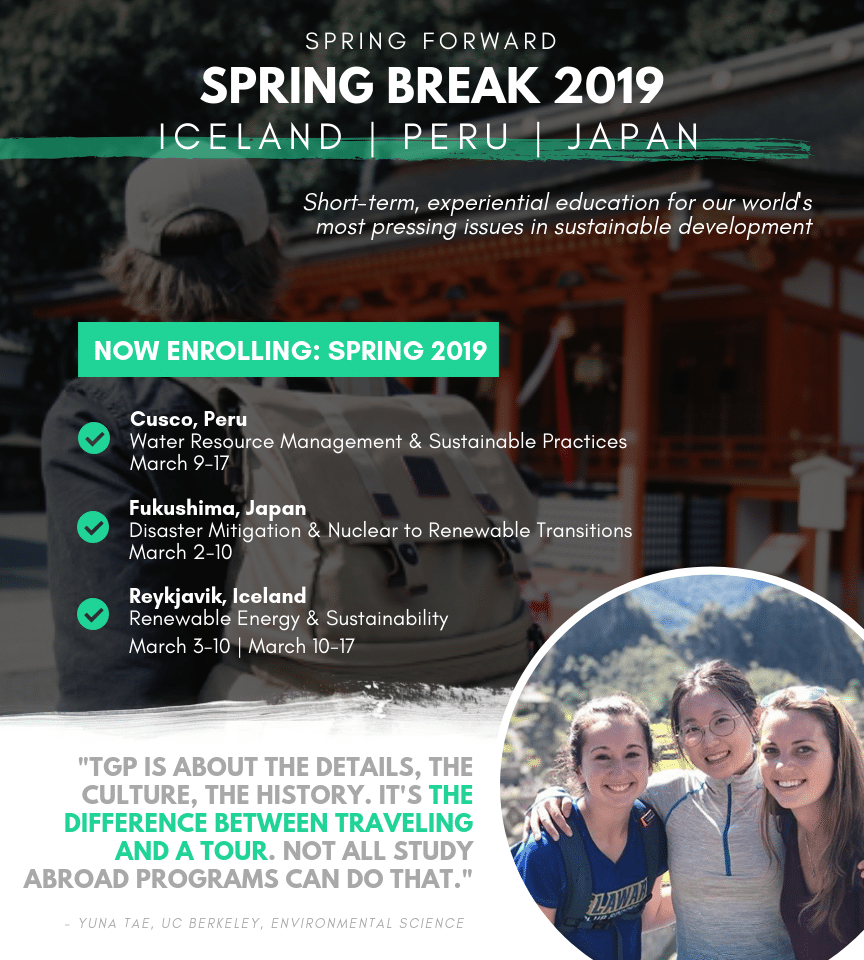 Spring forward: Spring Break 2019 Sale

Take $200 USD off any upcoming GREEN Program adventure this spring in Peru, Japan, or Iceland until Monday, 11/26

A competitive program with interest from students and young professionals around the world, The GREEN Program is now enrolling for winter, spring, and summer 2019. With limited availability on each program session, TGP applications are rolling and programs are filled on a first-come, first-serve basis. Upon submission, applicants can expect to hear back from our team within 48 business hours
* Please note: This Spring Break Sale is only applicable to Accepted TGP students who have not yet secured their spot(s) and cannot be combined with additional GREEN Program discounts.


Deadline Extended!
Now valid until November 15 (11:59 PM ET), we're waiving application fees for our upcoming programs in 2019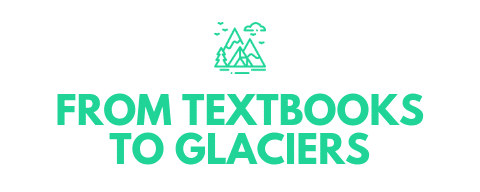 Founded in 2009, The GREEN Program (TGP) is an award-winning experiential education program for young leaders in sustainable development.Created for students, by students, TGP has introduced a new model for education abroad driven by a desire to provide purposeful, hands-on industry exposure at a fraction of the time and cost.
Our program attracts students and young leaders who are curious about the world, seek opportunities to break out of their comfort zones, and stand out amongst their peers as global citizens. Our accredited, short-term model focuses on bringing transformative experiences to students around the world and unlocking doors to governmental, public, and private facility access, exclusive tours, and unique bucket-list experiences. We are working with universities around the world to redefine what a classroom should mean – from lecture halls to studying the effects of climate change on the top of our world's glaciers.

Join the adventure!
#onlyontheGREENprogram