My experience with The GREEN Program, Give Power Foundation , and Kathmandu University was incredible. I spent 10 days traveling to and from UNESCO heritage points, university classrooms, the Singhelli village, and local cultural experiences throughout the Thamel district. Through these excursions I got a unique learning experience focused on sustainable development and specifically the importance that electricity holds in our modern world. Another valuable experience I had was helping lead a team in researching a capstone project to further the sustainable development goals set forth by the United Nations in 2015.
Meet Jackson

Nepal: Microgrid Systems for Rural Development December 2019
University of Washington Class of 2021
Major: Construction Management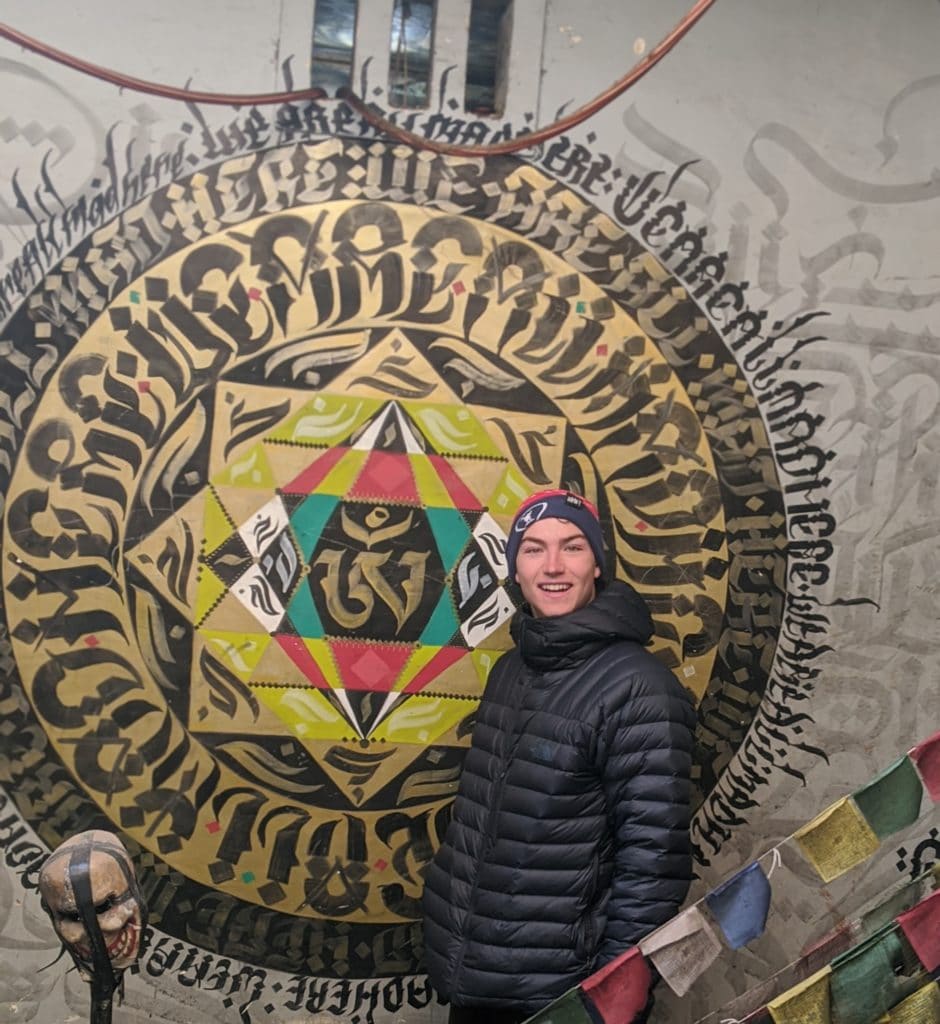 Throughout my stay with The GREEN Program we were immersed into the Nepali culture through local tours of the capital city of Kathmandu.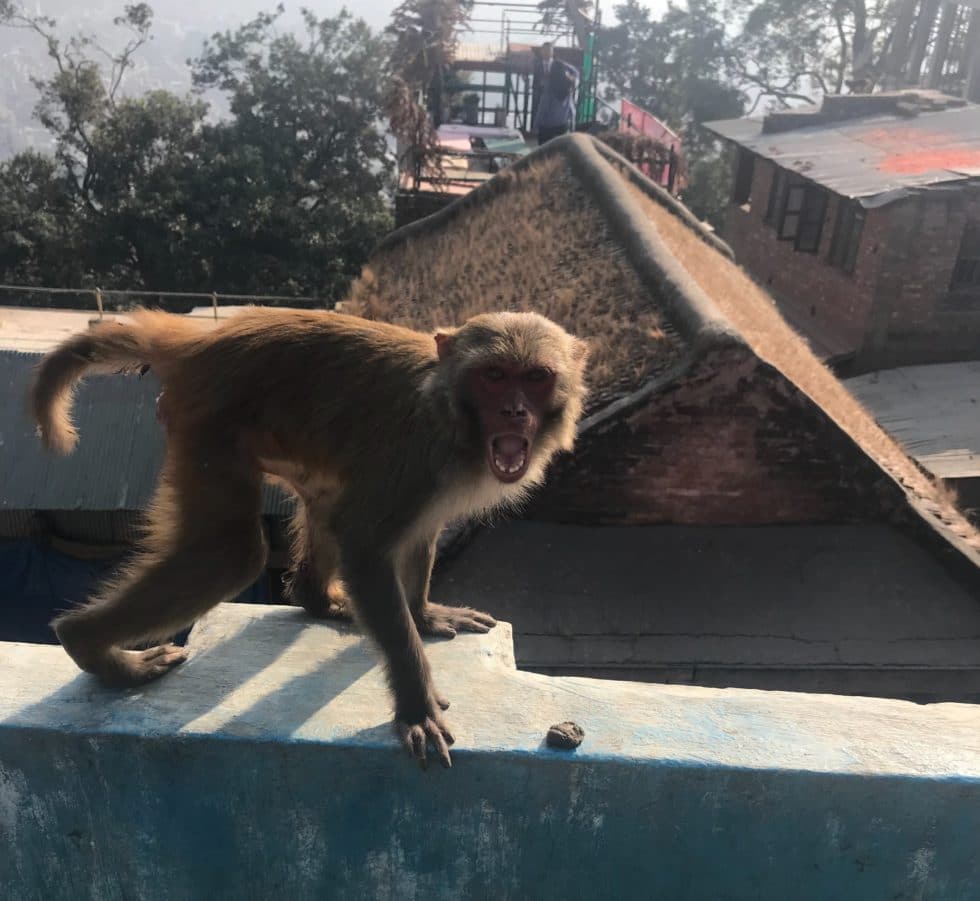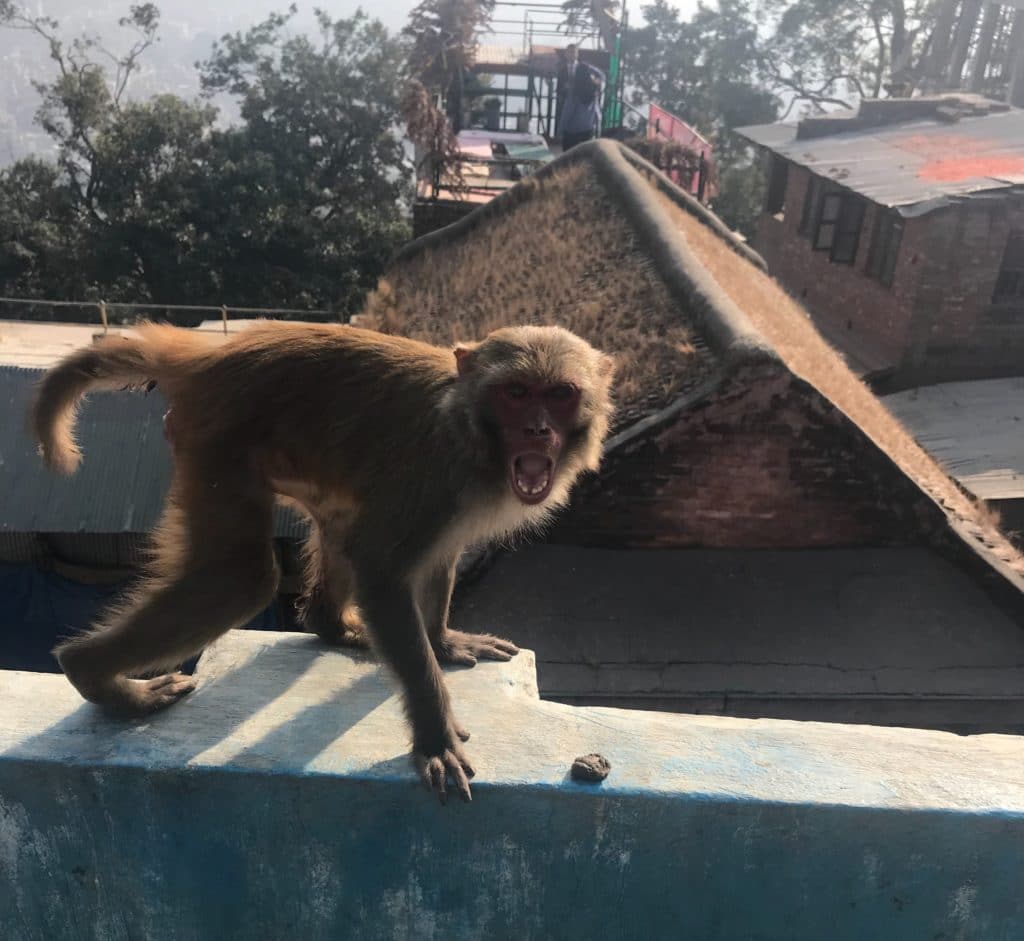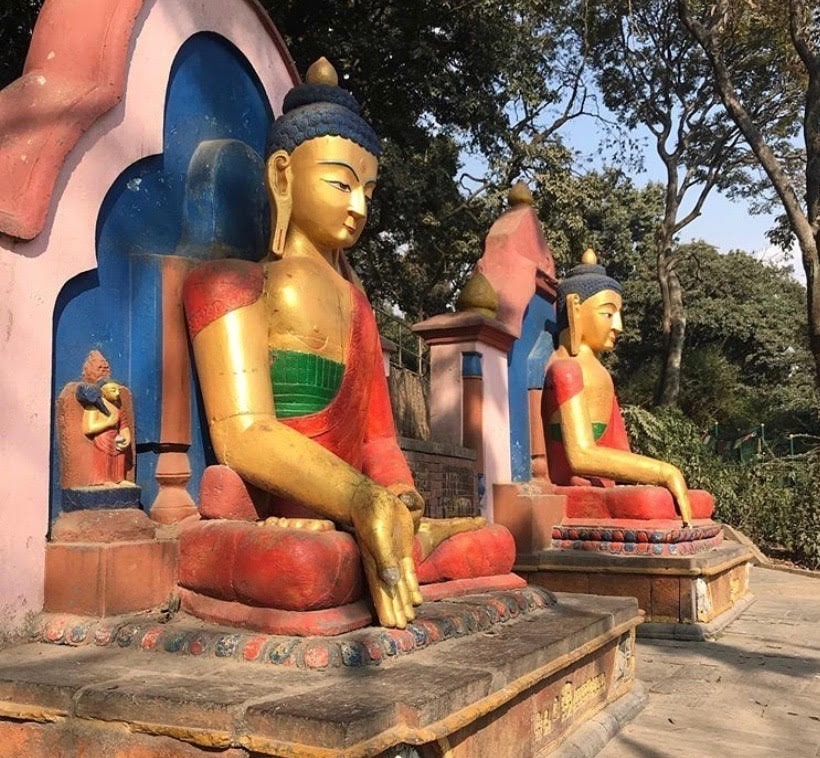 Traveling with a group of locals surely made for a unique trip. The best part of the program was the relationships I was able to quickly build. It was great to study along classmates that had similar interests, but came from different backgrounds. Melissa Lee and Kishor Rimal, our program leaders, inspired me to continue developing my interests and foster my passion for sustainability. These leaders have made sustainability an integral part of their lives and I aim to make this true in my life as well. Additionally, the program had a team of locals take us to amazing sites like Swayambhunath, a temple outside Kathmandu that is covered in monkeys and regarded as a spiritual center for the Nepalese people.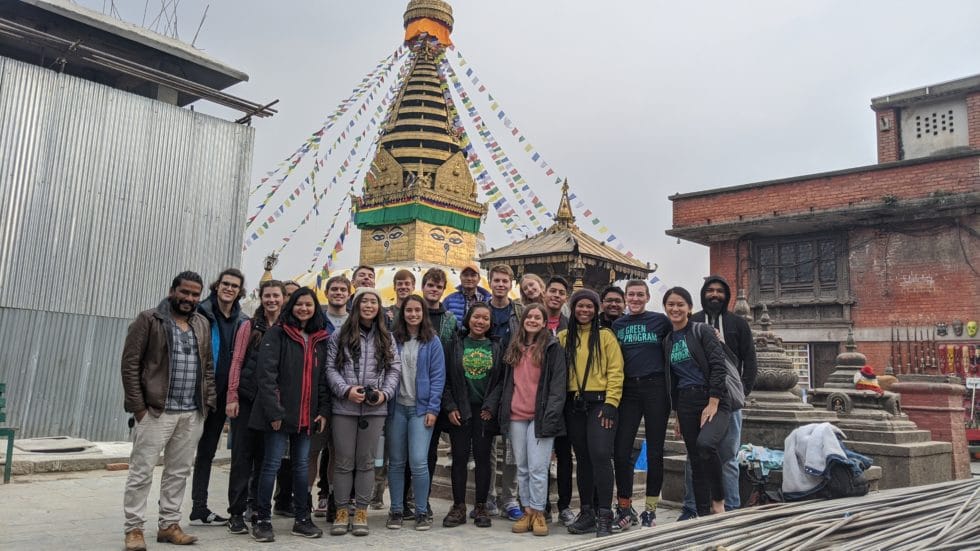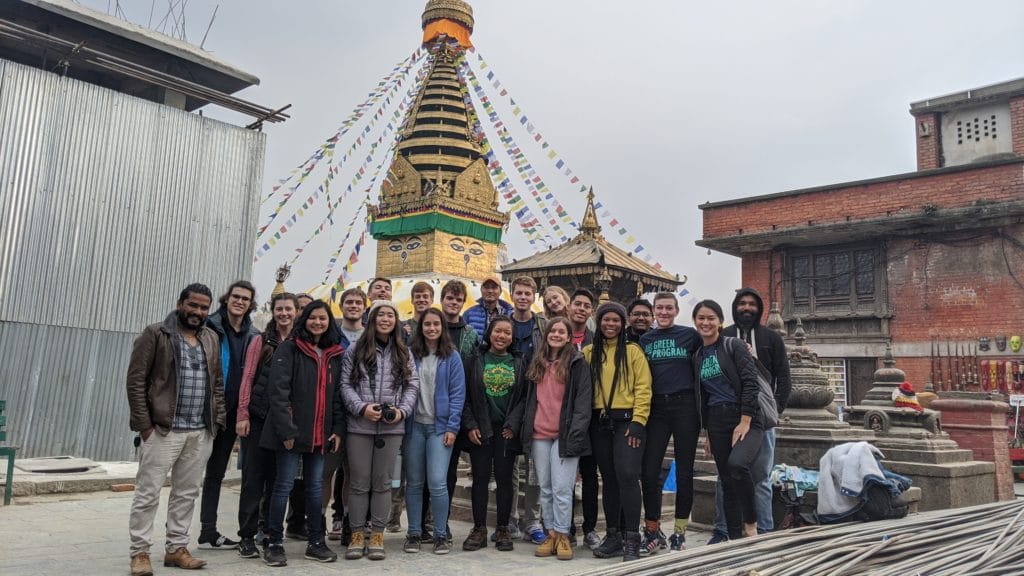 Throughout my program, not only did I observe the local communities religious experiences, but their practice impacted my spirituality as well. The third day upon arrival, I was awakened at 4 am with thoughts of my grandfather. Unable to fall back asleep, I ran to the Swayambhunath temple and up the exhausting 365 steps. When I reached the top, I was greeted by a community of Nepalese people worshipping and making offerings to their gods. I spent thirty minutes there in prayer before taking off towards the hotel. Incredibly impacted by this, I went to call my family. My grandfather passed away that morning at the exact time that I was at the temple. That morning, I felt like I was woken by my grandfather and it was a unique feeling that I will never forget.
Our solar micro-grid project was sponsored by Inspire, a forward thinking company committed to making renewable energy the modern standard. On the ground, the Give Power team taught me some valuable skills and I learned to think of solar electricity in a new way. I was given a crash course on how to design and site a solar micro grid system. I learned the specifics of how to decide on the size and number of batteries, the difference between a system that ties into an existing grid and one that will need to stand on its own. Fully understanding a solar micro-grid and how to design the specific components is not something that can be achieved in one day, one week, or even a month. However, we were given valuable tools, resources, and background to jumpstart our understanding of the project we were undertaking. The Give Power team not only led us in the field installation, they gave us an impactful day in the classroom before ever stepping foot onsite.
At the Singhelli village we constructed a 5.9 Kw solar powered micro-grid. The Green Program brought us a hands on experience and brought this community a life sustaining resource. This solar system powers a water pump that brings 200 people drinking water and water for irrigation. Recently, the village has had to adapt to a changing climate. The countryside has become more arid and the weather has become unpredictable, which has led to many problems for the agricultural society. With the introduction of this water pump they will have a reliable and sustainable water source.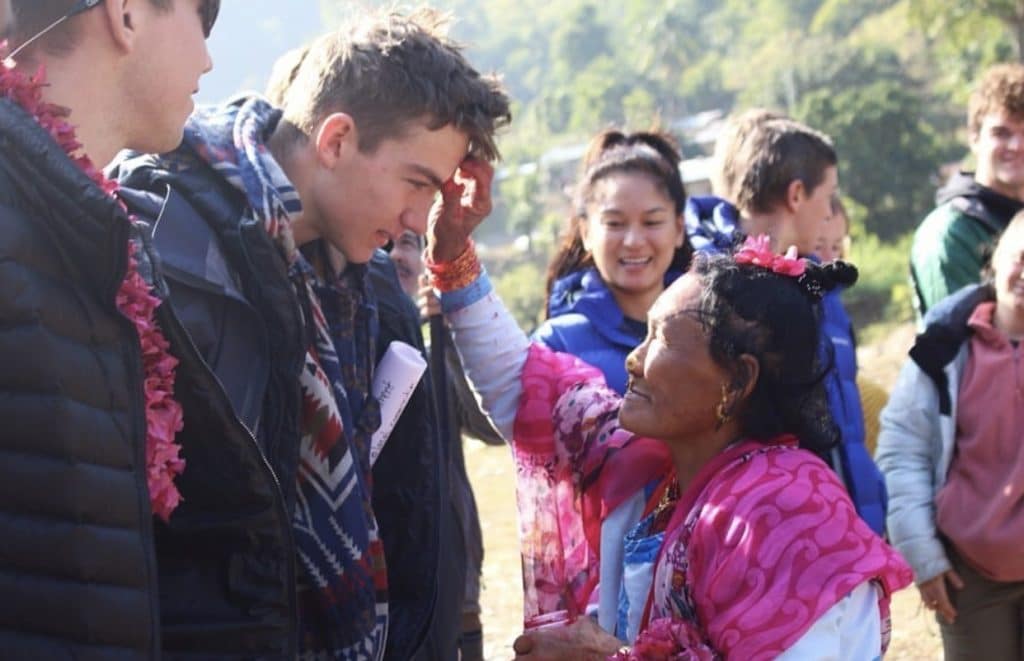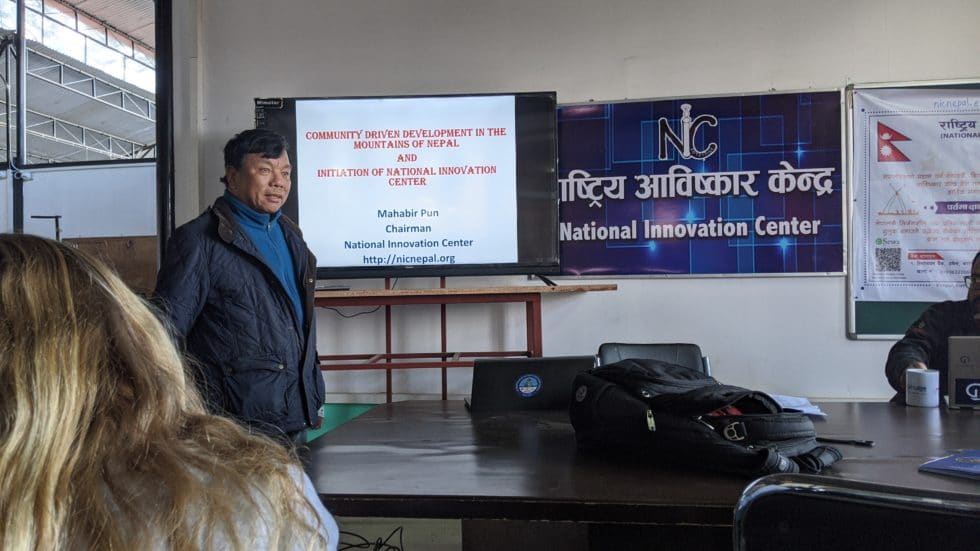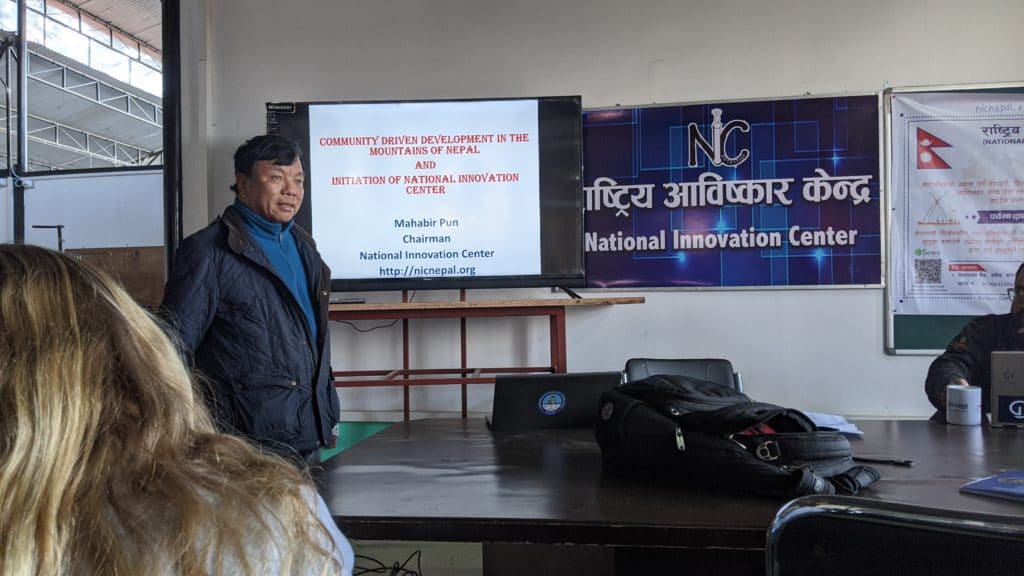 At the University of Kathmandu I received lectures on sustainable development. I enjoyed learning about Nepal's incredible hydro-power potential and the need for further development of Nepal's energy infrastructure. The professors included first hand accounts from their experiences in rural Nepal and from the recent earthquake, which made for a unique learning experience. Through my experiences of the energy gap and daily power outages I have a new appreciation for electricity in my own home. These lectures on sustainable development have inspired me to become involved in renewable energy.
As a part of our program we were tasked with creating a capstone project that would meet the sustainable development goals set forth by the UN. My team and I decided to research and create a modular road company. Our idea was to make prefabricated and hollow roads made from recycled plastics. Our idea was to create site-specific energy systems such as vortex water turbines that could harness rainwater runoff or protected solar panels built along the shoulders of the road. We knew that this would not be attainable in ten days, but we were inspired by the problems we had seen during our trip. Our team set off to create a company known as "Roads of the Future".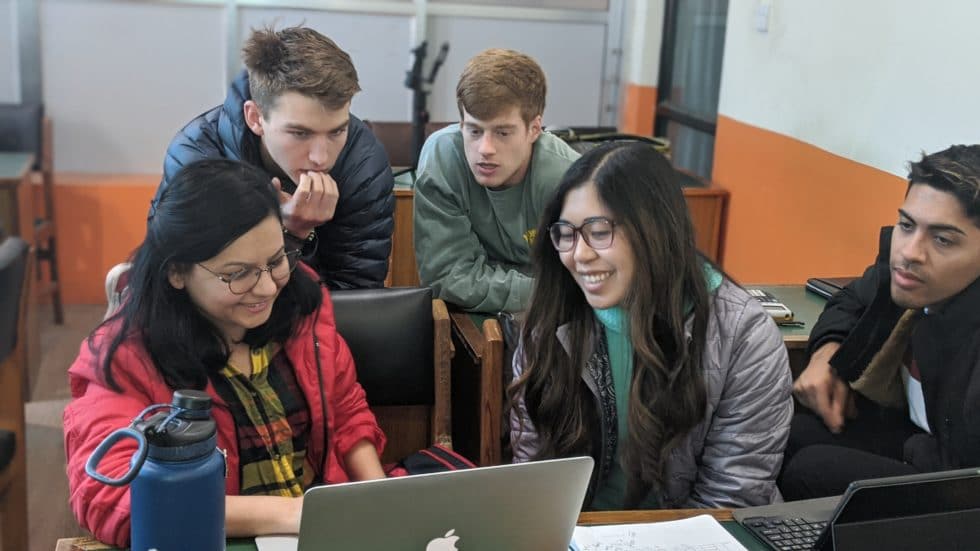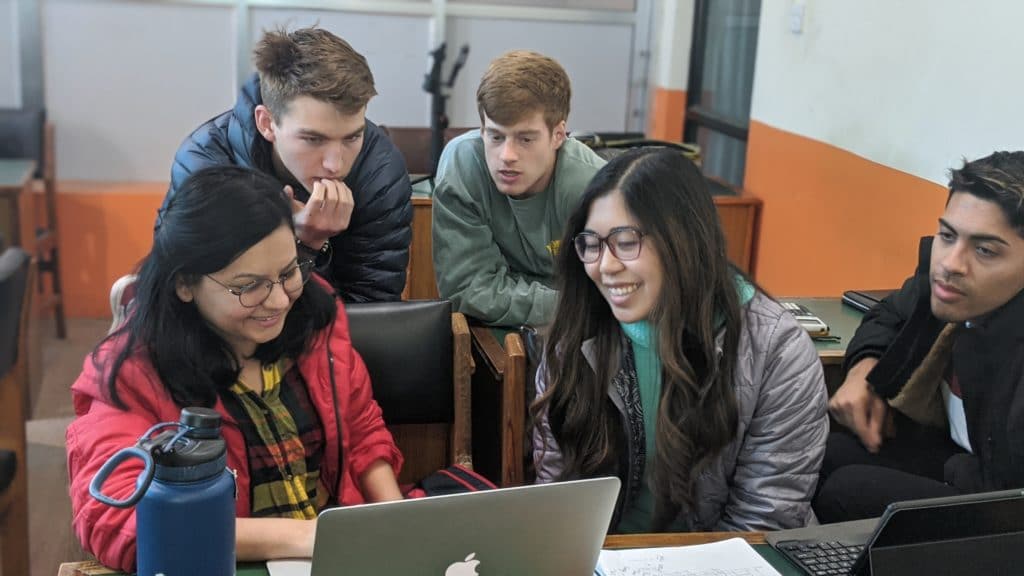 This experience was extremely valuable and it was fun to get feedback from real renewable energy infrastructure project managers. Overall, my estimate for one kilometer of a simple modular road design, with no energy creation, came out to around $250,000 – considerably cheaper than the average asphalt kilometer road.
"After seeing the impact that renewable energy systems can make, I feel more direction than ever in my career goals."

I hope to apply my learning experience to my career. I am determined to use my degree in construction management to make the construction industry more sustainable. I am confident through the relationships I have made and experience gained that I can make this goal into a reality.
Text and images by:
Jackson Reid and The GREEN Program