TGP is connecting students to impactful careers, and launching a scholarship fund to support underserved students ready to advance sustainable development.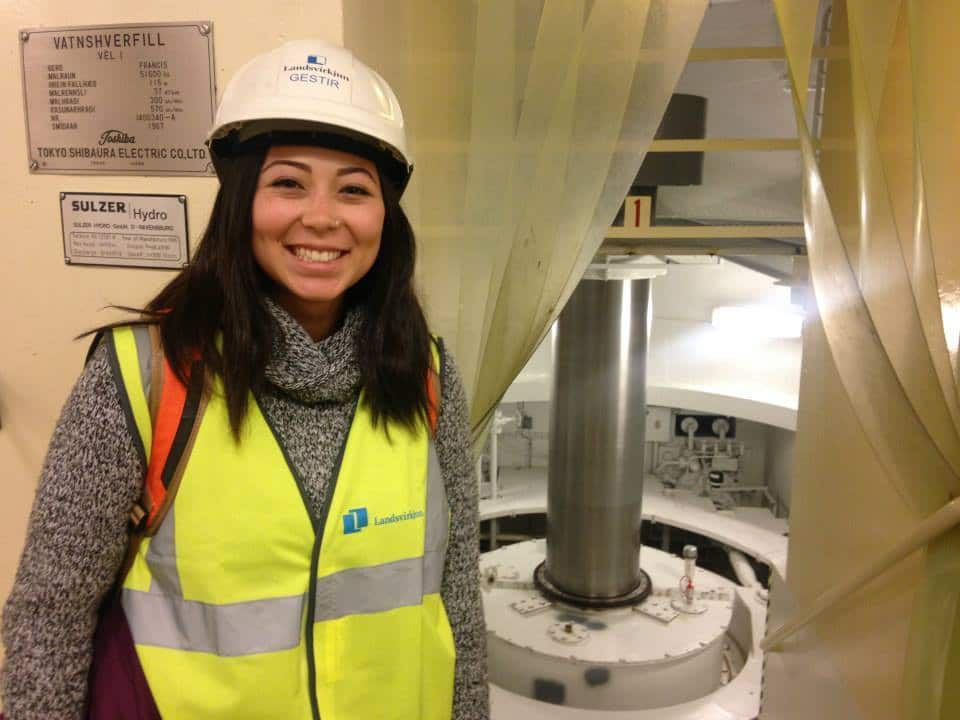 Undoubtedly, The GREEN Program has always challenged the educational status quo, what defines purposeful travel experiences, and expectations for authentic cultural immersion. Similarly to these pillars of the TGP manifesto, our global GREEN Community is composed of a network of students & young professionals who are too, passionate about positive social impact, sustainable development, and our ongoing mission to redefine the future of sustainable development through travel, education, and the incoming workforce.
Fine, we'll say it. We're proud GREEN parents. We are continually inspired by our participants and their genuine dedication to push the envelope: educationally, personally, professionally, and of course, sustainably. 7 years later, it remains immensely humbling for us to witness what can happen in less than two weeks when you bring together an interdisciplinary group of global citizens who are dedicated to a future of positive change. As we continue to step up our TGP game, we intend to continue pushing collective action forward by doing our part in contributing to the 2030 Agenda for sustainable development the best way we know how: meaningful educational experiences abroad.
As we look to the future, we know – and are inspired by – the simple truth that young people are going to be at the forefront of enacting revolutionary change and positive social good for the betterment of our planet. In keeping with Michelle Obama, former First Lady of the United States, we are inspired by fearlessness and insatiable knowledge. "Don't be afraid. Be focused. Be determined. Be hopeful. Be empowered. Empower yourselves with a good education, then get out there and use that education to build a country worthy of your boundless promise."
With the help from our incredible friends, family, partners, and surrounding communities, we have been able to grow this international reach since our establishment in 2009. Now, in 2017, we are eager to announce the next phase of our collective goal of sustainable development.
Introducing: The GREEN Advantage
---
A platform to fund underserved, high potential leaders to join The GREEN Program community, while we connect GREEN alumni to career opportunities with a consortium of diverse, like-minded partners eager to hire top talent.
But first, let's dive into The GREEN Advantage and how it came into fruition.
Stage 1: Meet the First GREEN Student – Brady
Although I was focused on entering the Rutgers University Business school, I wasn't doing as well in the classroom as I would have liked. I was feeling disconnected and unfulfilled with what my business classes offered. Seeking an alternative path, I made the logical transitional choice to change my major into Rutgers' Environmental Policy, Institutions & Behavior (EPIB), where my coursework would pique my interests: global issues, policy, science, and business. Unfortunately, I came to find that although I was immensely interested in these themes, the information was overtly bleak. For instance, my coursework and professors continually reminded me of the hopelessness for the future of our planet. Needless to say, this daily routine became not only monotonous, but intellectually and emotionally draining.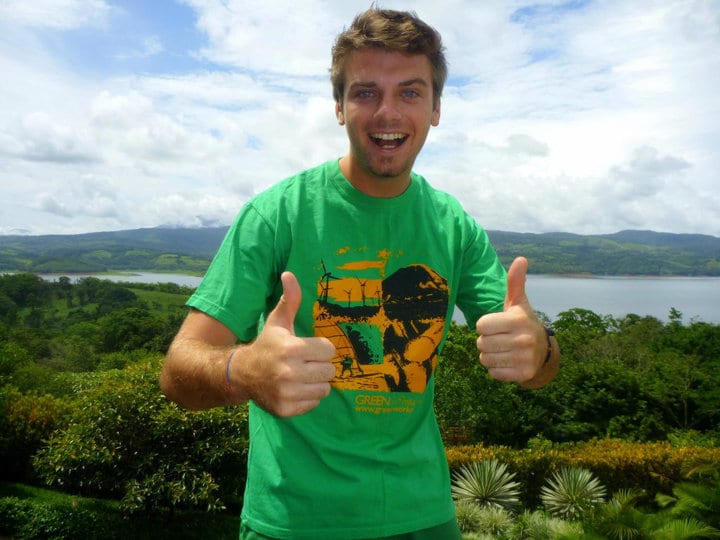 Desperately, I wanted to sink my teeth into something actionable with the possibility for a constructive, positive outcome. Whether you'd consider it fate, chance, or simply luck, it just so happened that The GREEN Program made it's way into my life. Turns out, it was exactly the actionable, positive, and global opportunity I was seeking (and, for all those who have attended TGP or understand our organization's philosophy, I too, did not know what I was getting myself into). Between meaningful connections and friendships, peer-to-peer learning, and encouragement of "dream big" mindsets, it was because of my initial experience on The GREEN Program that I knew this organization was up to something, well, world-changing, and I needed to be a part of that.
(Needless to say, I stayed involved.)
Stage 2: Getting my knowledge on
Once we decided to establish our roots in the City of Brotherly Love & Sisterly Affection, Philadelphia, in an effort to elevate our brand, I knew that I too, needed to step up my knowledge. I needed mentorship and a better understanding of the business world so as to help expand TGP's reach and share our mission. After being accepted into the second cohort of Philadelphia University's Strategic Design MBA (whilst running a TGP program in Costa Rica, mind you!), I jumped on the opportunity to join the program as it was the perfect launchpad for expanding my knowledge of business innovation through design thinking. Inspired by the connection of my graduate studies and my career, I became determined to bring my education at Philadelphia University to the TGP table and unlock infinite possibilities with our organization. My studies began to help my focus on understanding the following objectives:
How might we create pathways and increase opportunities for students in financial need and/or underserved communities to join The GREEN Program?
How might we help The GREEN Program alumni get jobs with like-minded companies and organizations? (transition from student to professional)
How might we create a talent pipeline from our alumni network to companies and organizations that were working on sustainable development?
Stage 3: Research & Prototype
The ah-ha! moment!
Good questions render good answers. As I began diving into how I foresaw The GREEN Program growing, I needed to take a step back and ensure that I was asking the right questions to get us there. I knew I had to zero in on our students, the job market, emerging signals for industry trends, and the future of higher education and future of work. Some of these key focus questions included: What does the future of higher education look like? What does the future student look like? How will this shape the 'green' job market? How can we help our students get to where they want to go?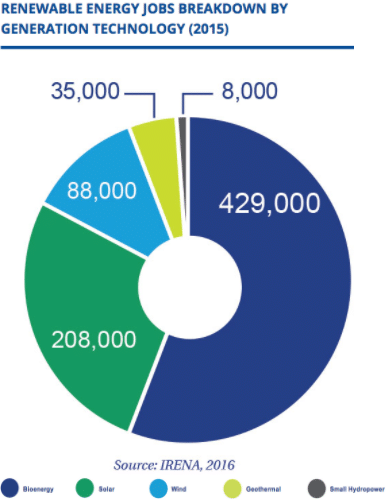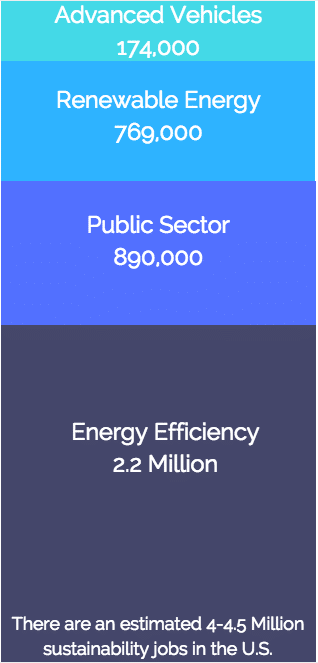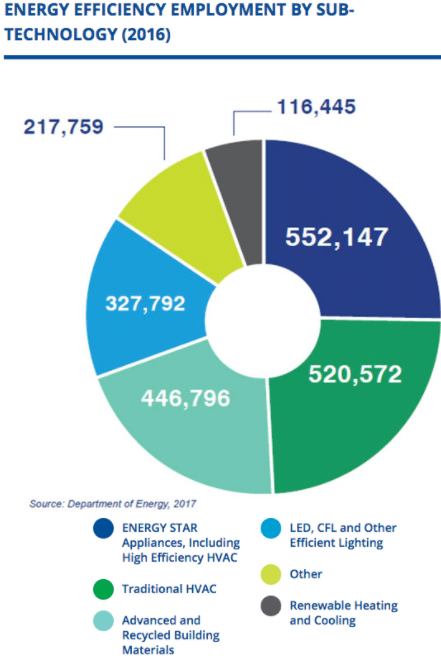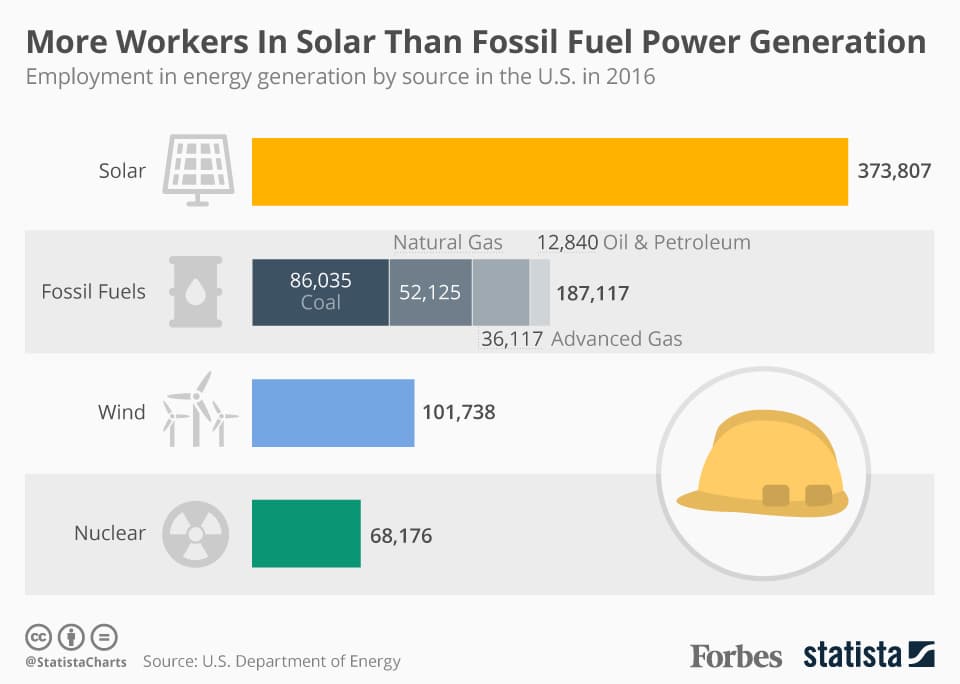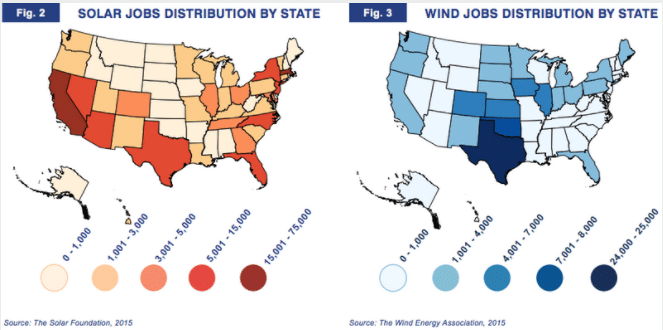 With these findings, as well as number of other developments and influences – the United Nations' 17 Global Sustainable Development Goals – our organization & partners had a solid foundation for the future.
Consequently, our early-stage GREEN Program alumni were beginning to graduate from university and were in the onset stages of launches their professors careers. Hm, I suppose it was time to familiarize myself with where my GREEN peers were being hired & why:
"Since returning from the program, every company I've spoken to has specifically asked me about my GREEN experience. I am extremely pleased with the turn that my career has taken, and I can safely say that none of it would have been possible without The GREEN Program." – Robyn, Louisiana State University, Environmental Engineering

"GREEN was my Ignition. The Program gave me an edge in the interview process because, when I said I was interested in a career in alternative energy and sustainability, I was not just talking. I had something to show for it. GREEN played a large role in the 3 job offers I got." – Dan, Penn State, Energy Engineering & Energy Business and Finance
GREEN alumni can be found working at the following…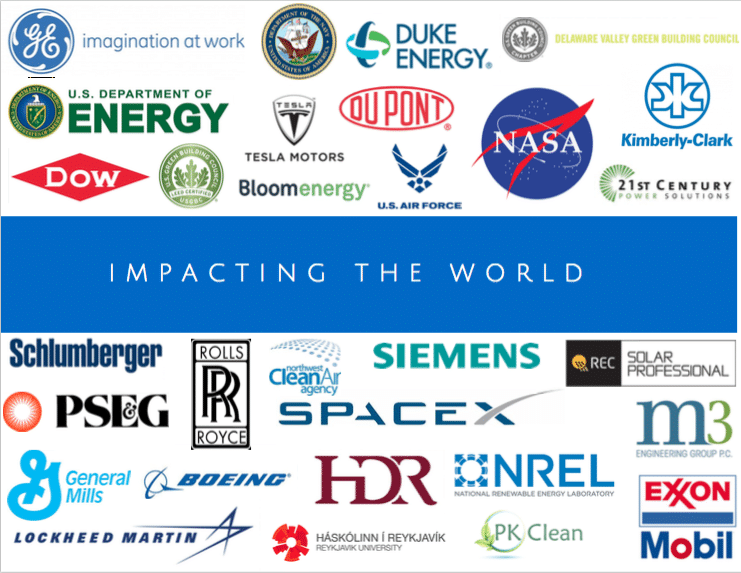 As a professional reference for many GREEN alumni, calls were coming in weekly from HR departments and recruiting firms that were in final stages of hiring a GREEN alum, and wanted to learn more about their experiences on TGP to make their decision. Where do I begin…I would say, and then recall the student's Capstone project and share some stories from their specific program. Shortly after, we would see a Linked-In update that the student landed the job.
The next stage was to test this theory by getting our alumni and potential employers in the same room and learn from watching the engagement. We introduced a new event called the Emerging Sustainability Leaders Soiree, a chance to humanize the typical career fair. The event structure would allow for real engagement and relationships to develop among attendees, not just for pitching and resume sharing. The feedback from the potential employers after the event was critical because we better understood specifically why TGP alumni were attractive as employees.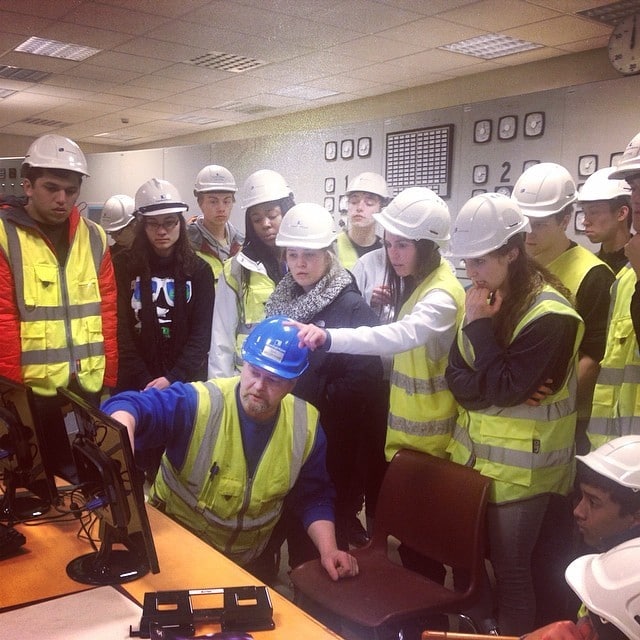 "PK Clean loves GREEN Program alumni because they demonstrate passion and commitment to green technologies. Passion is the most critical ingredient for success we look for when growing our team!" Priyanka Bakaya CEO / Founder PK Clean | pkclean.com
Stage 4: Ain't nothing soft about my skills!
With the current state of our planet, specifically with regards to sustainable development and the environment, we are in the midst of a revolutionary transformation and change of leadership. It is imperative that the incoming workforce has the skill set, passion, and support to tackle (and accomplish) the challenges ahead.
Holistically, universities are responding to this changing educational ecosystem by slowly breaking down departmental silos and developing new curricula. Despite this movement, there are certain skills and attractive competencies that interested employers are seeking in new hires that can't be accomplished within the walls of a traditional classroom setting. I'm not just talking about soft skills either.
As Susan Arnot Heaney, Director of Marketing for the Rainforest Alliance, says, increasingly, there is "an expectation that those in a sustainability role to understand the interconnected nature of sustainability with all areas within the business."
In other words, a university degree alone isn't going to cut it. Employers are seeking experiences and qualities that can demonstrate the new employee can navigate the ambiguity, can lead a multi-diciplinary team and has the influence to innovate.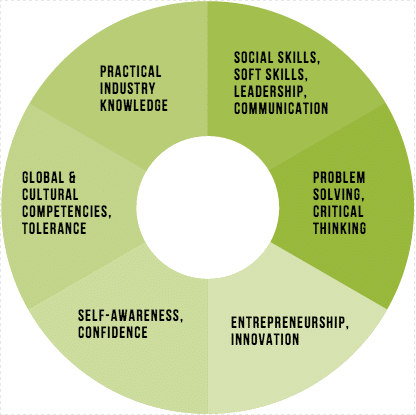 In the wise words of Ellen Weinreb, CEO Weinreb Group, Sustainability Recruiting,  "It takes more than a traditional check list to find leaders who have much more than the functional attributes of a job." 
Logically, this reality check (or shock, for some) comes into play during the latter half of their college career as they look toward graduation and begin perusing the intensely competitive global job market.
Because we focus on the development of these skill sets in the world's leading destinations to study the world's most pressing topics of sustainable development, many student leaders are drawn to our model. We're taking higher education and travel to another level by giving the not-so-average student the not-so-average study abroad experience. Our programs fuse academic credit, adventure, culture, and service learning into a transformational experience that can be experienced within winter, spring, or summer break. Additionally, our team is dedicated to progressing the United Nation's 17 Sustainable Development Goals (SDGs) through experiential education.
We exist to give purpose and meaning to education, adventure, and life using the world as our classroom.
So, How does this work and may I get involved?
I thought you'd never ask!
We partner with a consortium of organizations that leverage the GREEN Advantage hiring platform to meet their talent recruitment goals, while investing in the GREEN scholarship fund. Collectively, our goal is to increase diversity in the workforce and serve underrepresented students by providing a transformational experience and accelerating their careers with the GREEN Program.
Three key areas of the GREEN Advantage are: Access, Brand Awareness, and Top Talent Hirees
Provide Access: Sponsor low-income, high potential student leaders on a future GREEN program through contributions to the Scholarship fund. This contribution will unlock potential in students that may have otherwise not been able to afford the program.
Amplify Your Brand: Join a consortium of like-minded organizations taking action and demonstrating their leadership in sustainable development. Obtain international reach and brand recognition on campuses across the globe through our robust network of more than 20,000 supporters and influencers. Share insights and industry knowledge through the GREEN blog, social media, webinars and events. Advise The GREEN Program development team on program development options based on your future needs
Hire Top Talent: Become a hiring partner and gain access to The GREEN Alumni Network of 2,200+ qualified, passionate, and experienced young leaders for your talent recruitment pipeline. Coordinate job and internship announcements to GREEN applicant pipeline of 10,000+ students and young professionals. Receive vetted resumes, recommendations, and personalized introductions from our team.
Taking advantage of The GREEN Advantage
None of this would be possible today without the foundational support from our initial partners who not only believed in our team's seemingly ludicrous mission in 2009, but more importantly, the power of young minds to change the world.
In partnership with Sustainability Nexus and UnTours Foundation, we are able to officially launch the GREEN Scholarship Fund. Currently, we are finalizing the details with several champion partners to financially fund future GREEN students as well as assist in helping our student launch their dream careers by staffing them into these positions.
If you are interested in hiring GREEN alumni, contributing to the scholarship fund, or would like to learn more in general, let's start the conversation!  
---
Together we will redefine the future of sustainable development.
---
T. Brady Halligan
(P) 215 797 7860 | (E) [email protected]
Director of Strategy & Business Development
Sources:
Now Hiring: The Growth of America's Clean Energy & Sustainability Jobs
The Expanding Role of Sustainability Leadership