Scholarships

and Fellowships
At The GREEN Program, we are proud to provide financial assistance for sustainability leaders to participate in TGP's programs abroad.
You did it! Your application is submitted.
Our team will review your application and be in touch with you shortly.
Late submissions may not be reviewed.
Please note that only accepted TGP students will be eligible for scholarships.  If you have not done so already, please submit your general TGP application at www.thegreenprogram.com/apply.
For questions, contact our team at [email protected]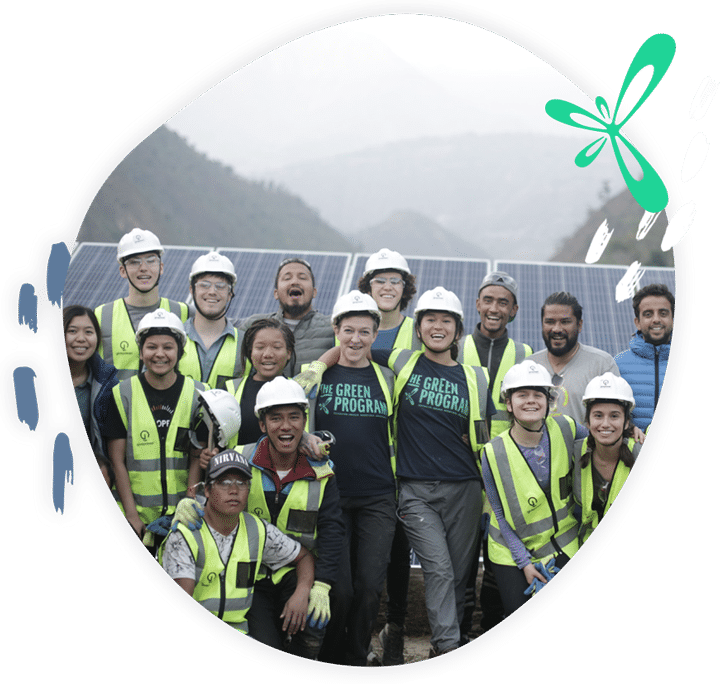 Who typically receives scholarship funding?
The GREEN Program's Scholarship and Fellowship Programs offers financial support to candidates of diverse backgrounds: Ethnic diversity, low-income, first-generation, women in STEM, and LGTBQIA+.
When will I find out if I am awarded a fellowship or scholarship?
Typically, our team will review applications within 7-10 business days and will respond to all candidates two weeks after the application deadline. You can always contact our team at [email protected].
How do partial scholarships pay for my program fee?
Recipients will have funding allocated to their program fee. To accept the scholarship, recipients must secure their spot with a minimum deposit (non-refundable $500). The recipient is responsible for the program fee's remaining balance after the scholarship has been allocated. TGP's standard Terms and Conditions apply.
How competitive are TGP scholarships?
Finances are the #1 barrier keeping students from traveling with TGP. We typically receive a minimum of 100 scholarship applications per round and ask that only serious inquiries apply. Since TGP's scholarships are partial, we recommend that you consider additional resources, starting with your financial aid advisor.
On paper, I don't qualify for your scholarships and still need financial help. What do you recommend?
We recognize that diversity can be represented in many ways, and family income may not fully represent your story. We recommend that you apply and also consider these additional funding resources.
How do you determine financial need?
Candidates who are selected for a scholarship will be required to provide FAFSA documentation (or similar) to prove financial need in order to receive the scholarship.
Have a question that isn't listed here?
Expand your global experience and discover our world's most pressing issues in sustainable development.