This past January, Lauren Layre, a Civil Engineering student at the University of Delaware, joined us in Cusco, Peru for our Water Resource Management and Sustainable Practices program. Passionate about cultural immersion & exploration, environmental preservation & water stewardship, and hands-on learning experiences to bring her classroom education to life, we are thrilled welcome Lauren into our GREEN family & community around the world.  Read on to learn more about Lauren & her biggest takeaways from her experience abroad with us in Cusco!
Meet Lauren
---
Cusco, Peru
Water Resource Management & Sustainable Practices
Winter | January 2018
University of Delaware
Major: Civil Engineering Major, Business Admin Minor
Age: 21
"As I move closer and closer to graduation I'm very much hitting a crossroad with a million different paths ahead of me… The GREEN Program could provide direction and reassurance; I think TGP will give me a good taste of how what I've become passionate about in the classroom could turn into a lifelong passion."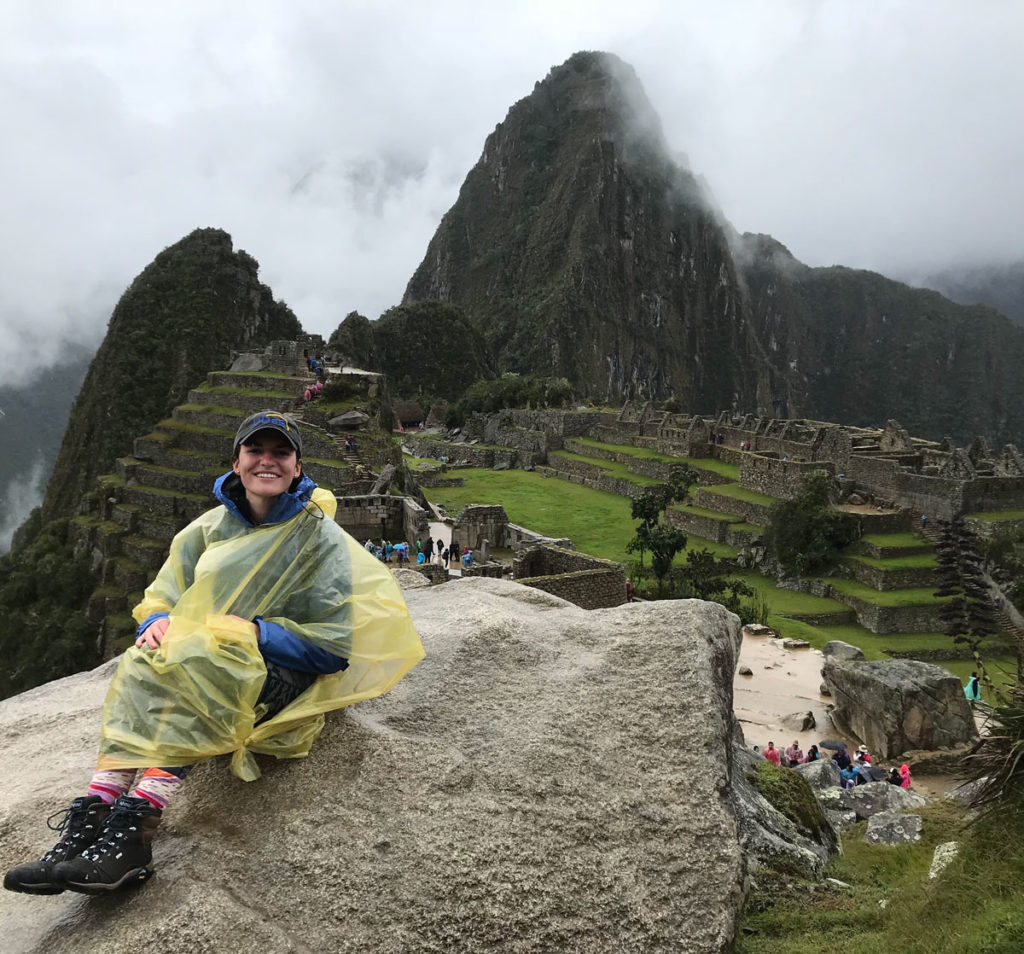 Tell us more about you! What's a day in the life of Lauren like?
Life is always very fast paced for me at the University of Delaware. Typically you'll either find me in class, throwing a disc with my ultimate Frisbee teammates on our Green, walking around taking pictures of campus, at some sort of club meeting, or decompressing while watching a classic, hilarious show (right now, Parks and Recreation).
What inspired you to submit your application for TGP? What about Peru particularly interested you?
I initially heard about TGP in one of my classes, but brushed it off because I was unsure if I had enough knowledge on sustainability to participate in an extensive program like this. I had friends who participated on the Iceland program who ensured me that The GREEN Program was for anyone adventurous and willing to learn. I was interested in the Peru opportunity because I wanted to expand my horizons within the field of Civil Engineering. I'm one who truly believes in learning from the past, so to have the chance to see the engineering masterpieces created by the Inca Empire (500 years ago!) was something I couldn't pass up.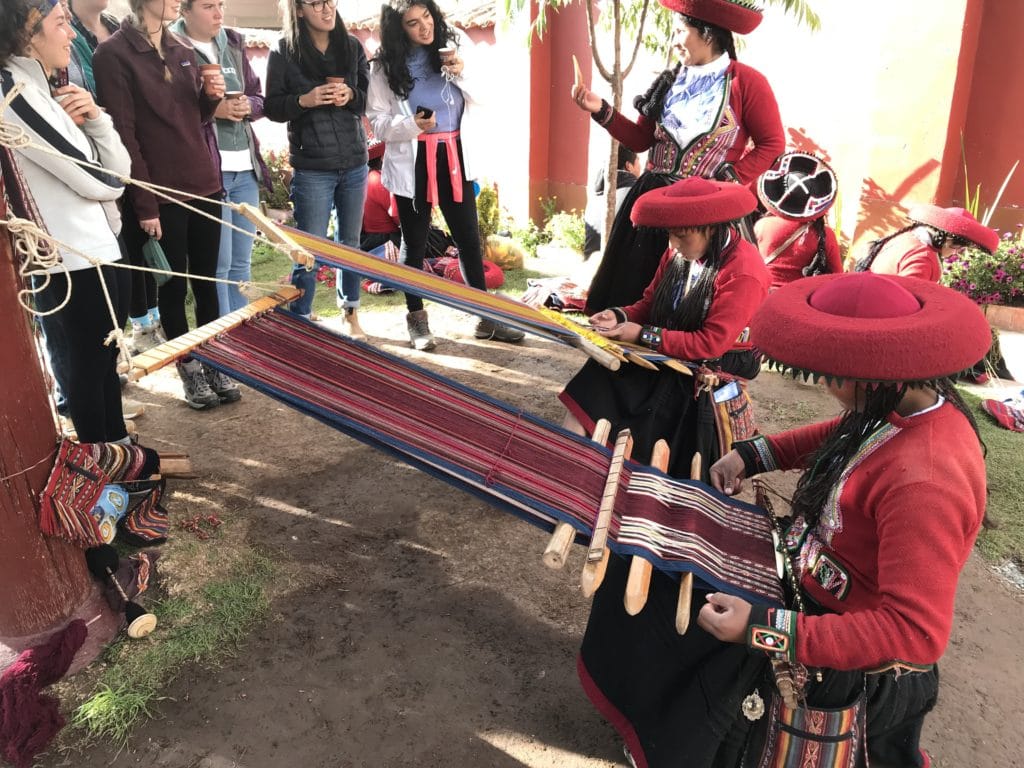 When preparing for your TGP adventure, what were you seeking to get out of your time abroad with us?
This was not only my first time traveling alone, but also my first time traveling abroad. So for me, I was just looking to gain some independence and experience a new culture. I of course looked forward to the grand experiences like visiting Machu Picchu, but I was also ready to be immersed in every culture nuance totally foreign to me. 
My expectations were far exceeded. I expected a fun, adventurous 10 days and walked away with a life-altering experience. A large part of that was due to the people I met and relationships I built while in Peru. It was an eye-opening experience meeting people of so many different backgrounds.
The beauty of relationships is that they can continue growing long after you leave the place they were created. That's what makes me so excited to be a TGP alumna: the network of diverse, intelligent, sustainably focused individuals that I now can reach out to at any time in my life.
As an Alumna of The GREEN Program, what are you most excited by?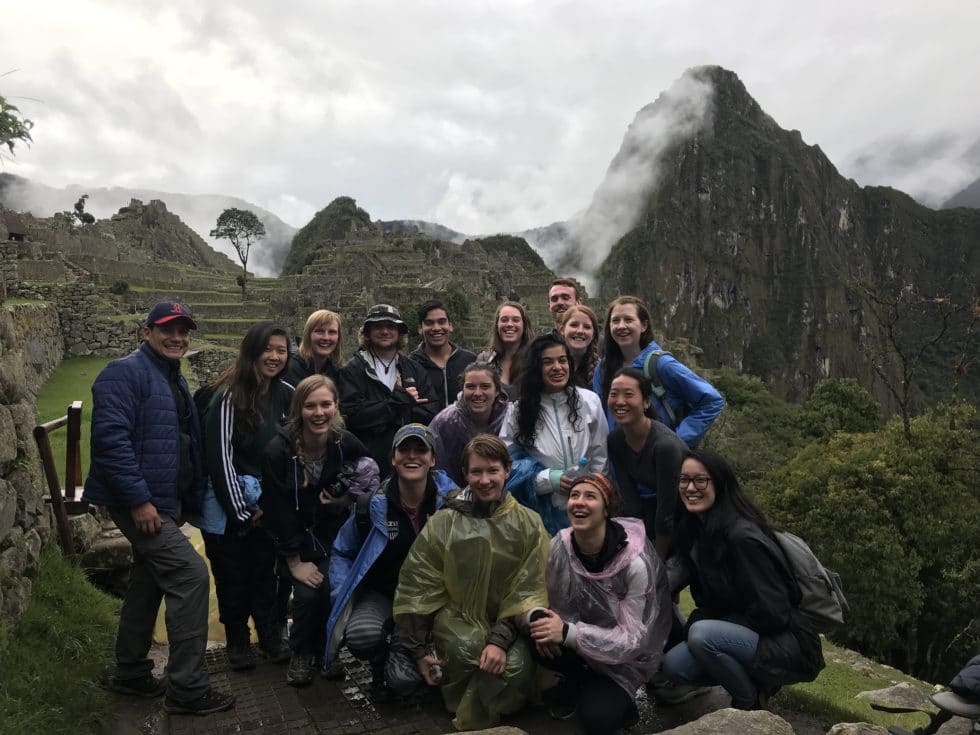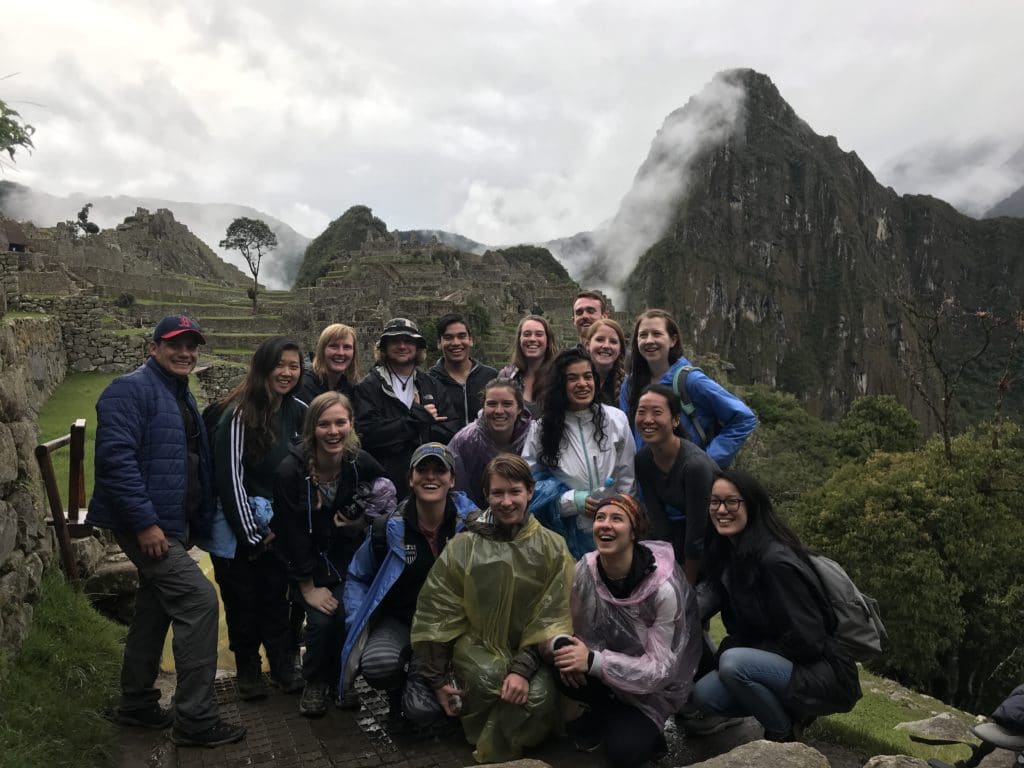 I have 2 memorable moments that immediately pop into my mind when I think about my trip to Peru. One of these would be walking up to the first overlook of Machu Picchu and hearing our guide, Fernando, say "Welcome to one of the New 7 Wonders of the World." That was a moment of immense magnitude because it was the pinnacle of experiential learning. We had spent days learning about the Inca Empire and to now see one of their biggest accomplishments before our very eyes was humbling.  
When you think of your recent program in Peru, what are some of the most memorable portions of your trip with us?
Many of our students have an "Aha!" moment during their TGP program. Did you have a pivotal moment or an experience during your time in Cusco that has altered or shifted the way you view the world around you? 
I've never had as strong of an "Aha!" moment as I did when zip lining in Santa Teresa. I quite literally had my breath taken away as I looked down at the valley and spotted the Yanatile River through the trees over 700 feet below me. Part of it was the nerves from jumping off the platform, but I largely attribute the moment to pure serenity of it all. I've never felt so fully immersed in nature and all I could think was, "I want to do everything in my power to preserve this."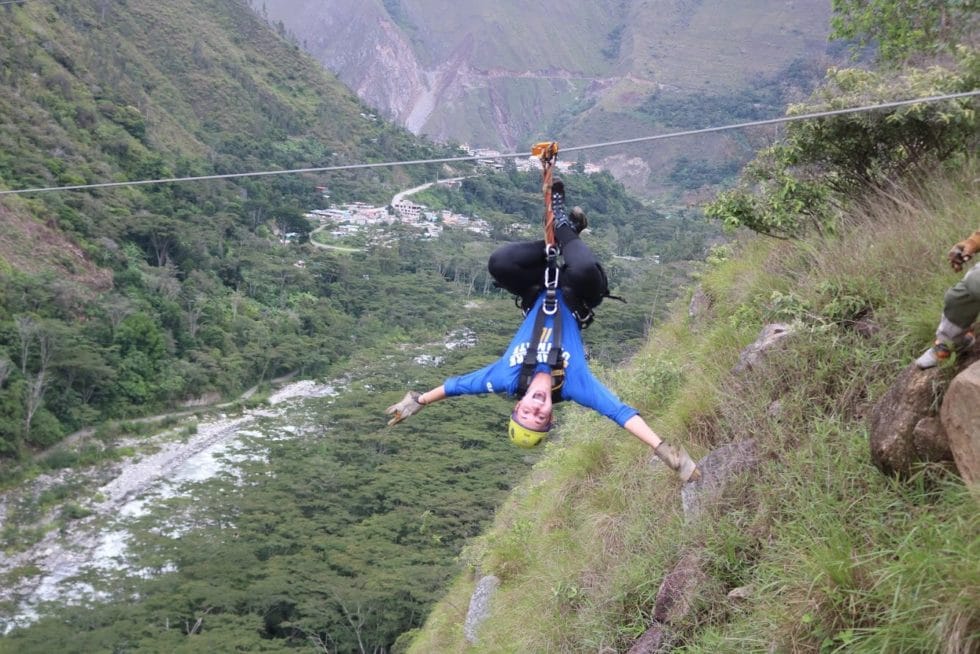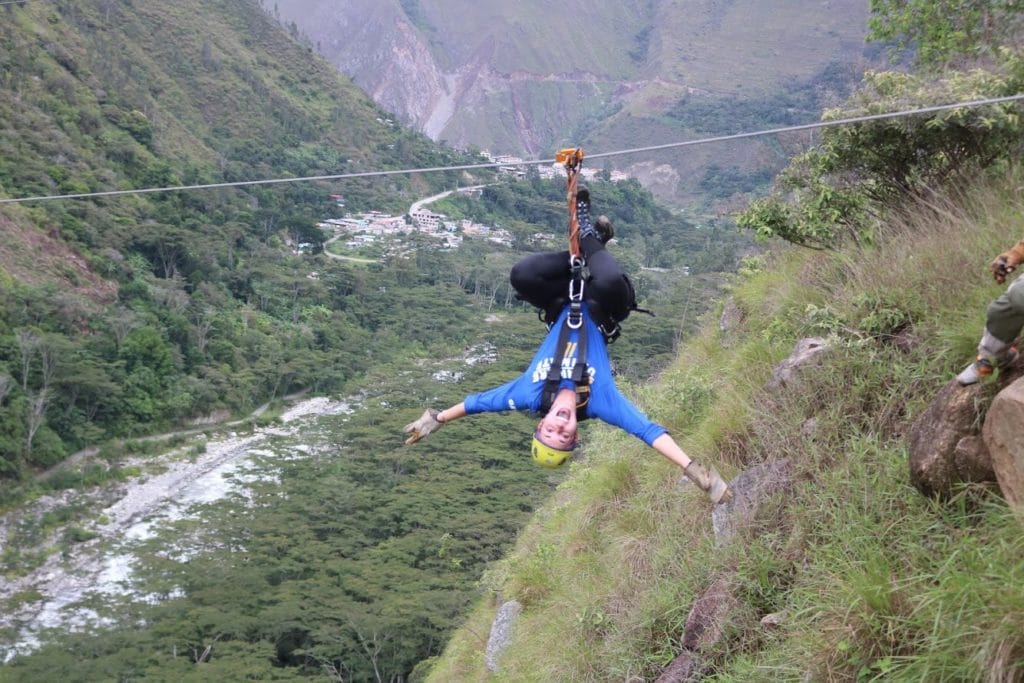 Educationally, how would you say that your experience on TGP will benefit you moving forward as you continue working toward completing your degree?
To me, #onlyontheGREENprogram means once in a lifetime educational and adventurous experiences that you have to take advantage of when you're on the program.
I gained an immense amount of knowledge during my experience with TGP. Particularly, I found I gained the most knowledge while working on and discussing the Capstone Project.
I think this will significantly benefit me as I continue working toward my degree because it's revealed to me a passion in sustainable solutions. It has made me excited to tackle the classes in my last semester of college, such as Global Sustainable Engineering, because I feel as if the program has provided me a solid foundation of knowledge and has made me excited to learn so much more.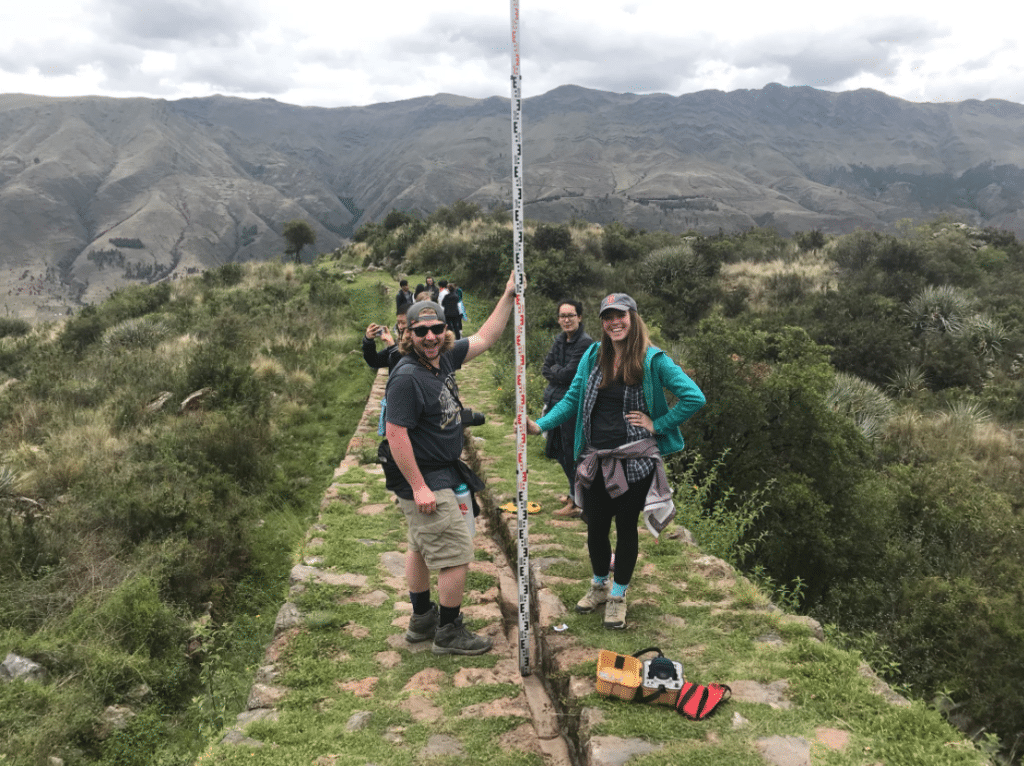 Fast forward to graduation: you're looking toward launching your career. What is your dream career, and has TGP had an impact on shaping this professional path? 
I've always enjoyed the process of creating things and particularly find myself drawn to construction. I think my dream career before this program would have been to own my own sustainable construction company that works on Envision rated projects in the US.
"TGP has opened my eyes to sustainability issues in other countries and has inspired me to continue traveling and to potentially pursue sustainable construction abroad someday."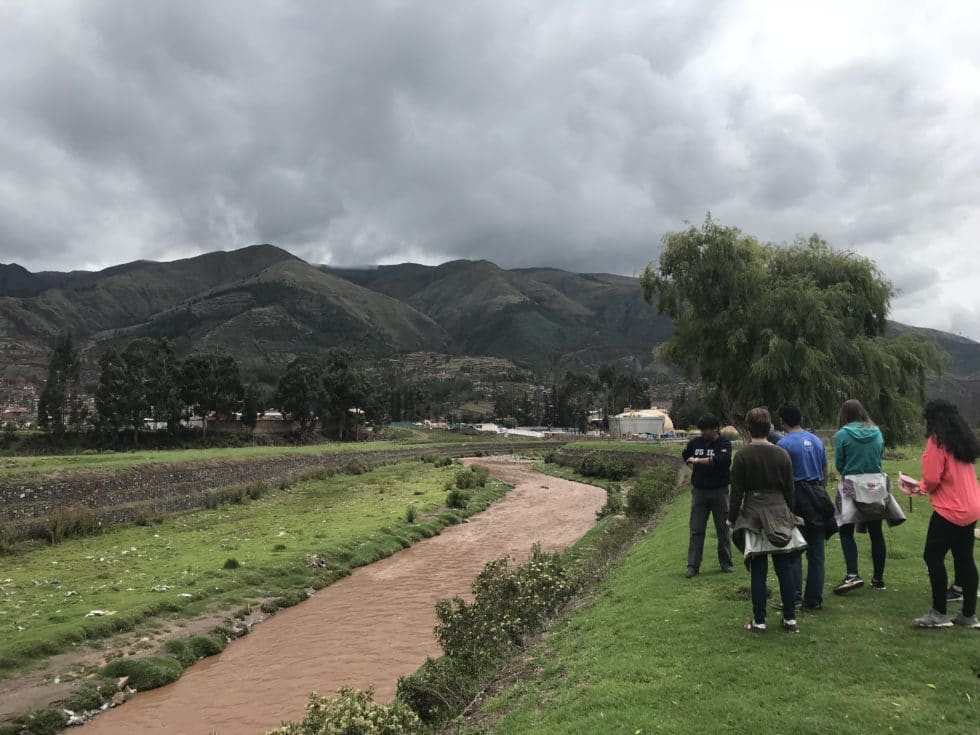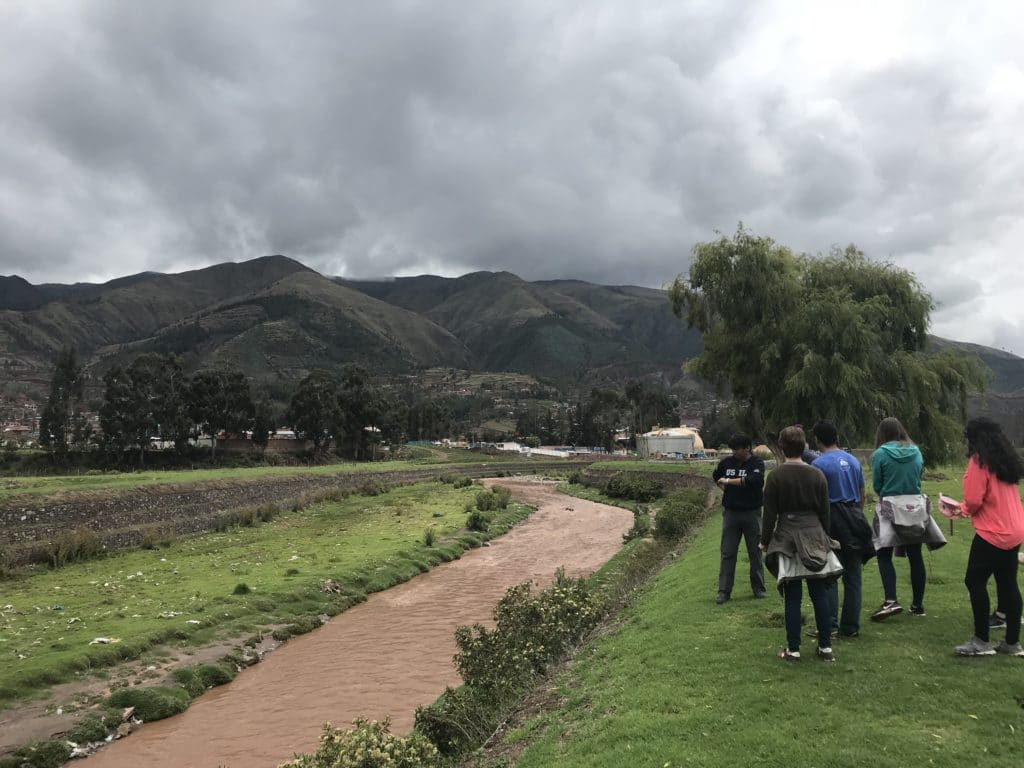 Why do you believe that other likeminded students like yourself, and others around the world, should have opportunities like The GREEN Program?
I think global citizenship is incredibly important. It's impossible to learn and grow without diversifying your experiences and leaving your comfort zone. Visiting another country and experiencing it in the way that The GREEN Program allows you to (with full immersion into the culture and behind the scenes looks at unique technologies) is one of the best ways to expand your horizons and open your eyes and mind to issues you never even knew existed.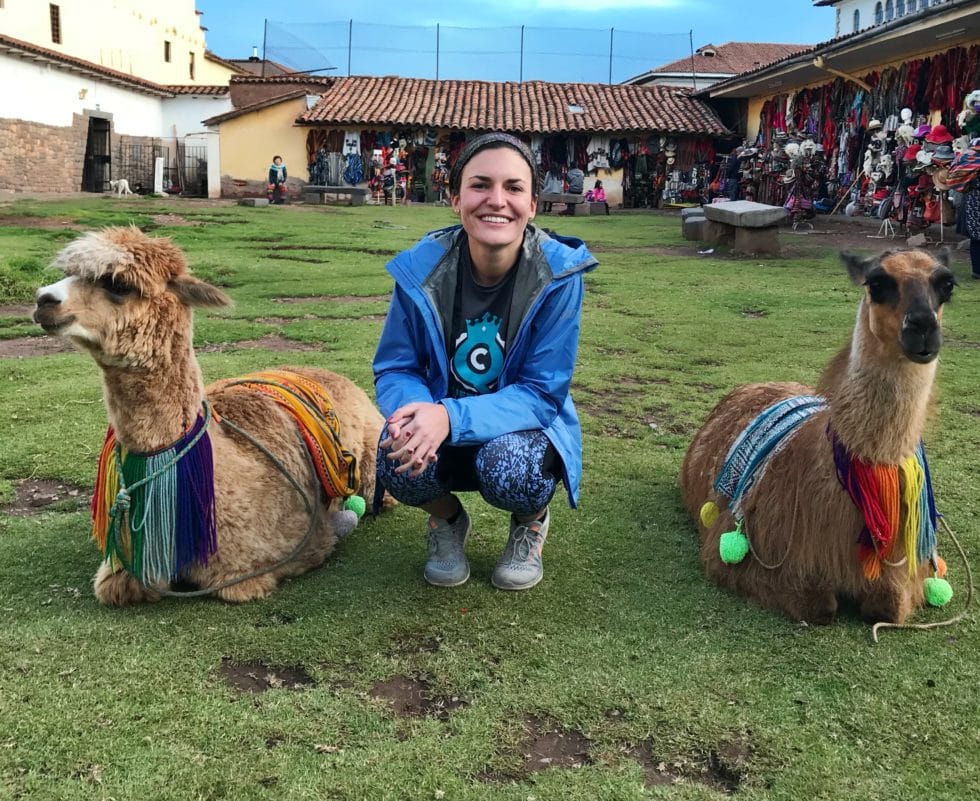 So, what's next for you? What would you like to accomplish this semester into this summer?
After seeing the effects that a lack of care for the environment can cause, I feel more motivated than ever to do my part in moving this world to a more sustainable future. My biggest goal for the semester is to start incorporating sustainability into more aspects of my life. I think tiny steps now will help create a sustainable lifestyle down the road.