We need to address the elephant in the room: Emissions.
It is inevitable. Our students are required to fly to our program destinations in order to participate on our educational programs. Until we are able to develop high-powered, emission-free flights (or teleportation is invented), emission creation is going to happen. Because our programs are open to students and young professionals from around the world, we understand that air travel is certainly something that we need to be addressing more directly. AKA, we don't like it either!
We're here to help tackle the problem as best we can.
Introducing: Carbon offsetting.
So what IS carbon offsetting, anyhow?
Carbon offsetting is the process in which a business offsets any carbon emissions they have created. CarbonNeutral defines carbon offsetting as, "Carbon offsetting is the use of carbon credits to enable businesses to compensate for their emissions, meet their carbon reduction goals and support the move to a low carbon economy.  Businesses compensate for their environmental impact in order to meet increasing stakeholder pressure and are able to demonstrate leadership, differentiate from competitors and engage internal and external stakeholders in their action."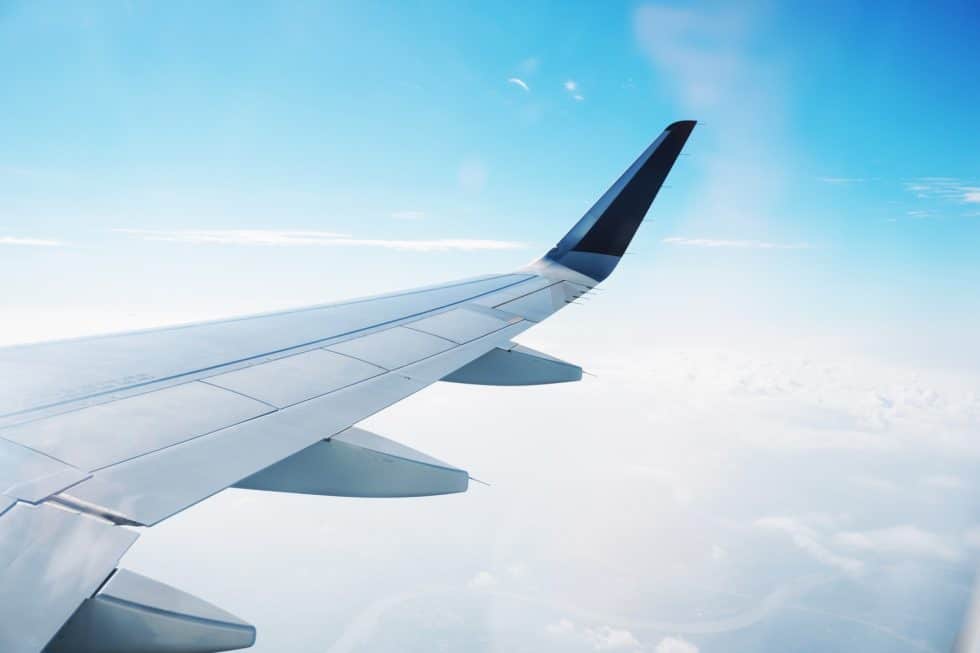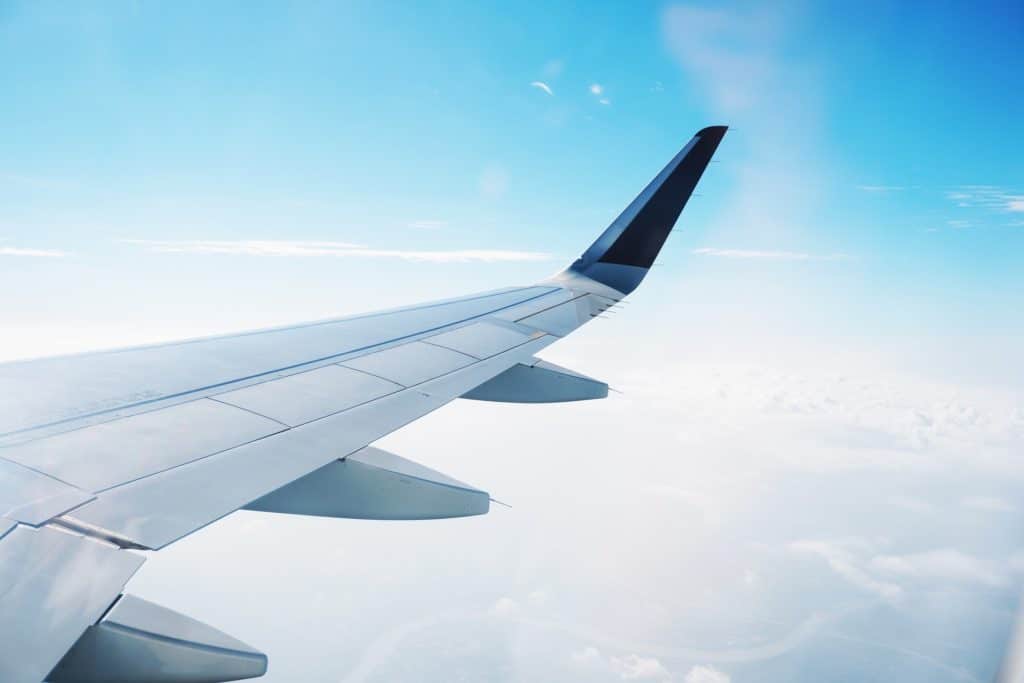 Due to the volume of students that we host annually, we have partnered with Corporate Traveler, a travel agency based here in Philadelphia. They have been able to help our students with booking flights to join us in Iceland, Peru, and even Philadelphia. While not all of our students use Corporate Traveler when booking their flights, it is a popular option that many of our students chose to take advantage of when prepping for their GREEN adventure abroad with us.
Curious about our students' emissions and travel miles, the CT team was able to provide us with a roster of information related to our participants' air travel effects. The travel history was able to compile all of the flights are students have booked with them in the past year to travel to Peru, Iceland, and Philadelphia.
So, how many miles did our students travel last year with CT? 658,092.
In other words, our students circled the world 26.43 times last year alone.
Unfortunately, with these travel plans came 259,517 pounds of CO2.
Cue data-dump for all those number nerds out there:
For all of you data-heads out there (ourselves included), we started with a simple equation of distance x co2 index = pounds of carbon. Flights are typically measured in how long the 'haul' is. A short haul is 0-310 miles, a medium haul is 311-994, and a long haul is 995+ miles. Relative to this is the pounds per mile (or ppm) of CO2. A short haul's ppm is .53, a medium haul's .43, and a long haul is .39. From there, we looked at all of our flights booked through Corporate Traveler. Nearly all of our flights are long haul flights, so we clock in at a rate of .39 ppm. With all of these flights, and a few Philadelphia flights peppered in, we came to 259,517 pounds of carbon we needed to address. 

Typically, there is a standard protocol for how companies handle these offsetting procedures. CarbonNeutral further says, "Carbon offsetting delivers finance to essential renewable energy, forestry and resource conservation projects which generate reductions in greenhouse gas emissions. In order to ensure this finance delivers genuine results, the projects which are supported must be high quality and 'additional', proving that they would not happen without the sale of carbon credits. Projects follow a comprehensive set of validation and verification procedures to demonstrate that they are generating emission reductions and are monitored on a regular basis through independent third parties."
At The GREEN Program, our team is consistently doing everything that we can to reduce our carbon footprint here in HQ and in our daily lives, as well as continually educating our students, family, and peers about how they can too lead a more environmentally-friendly lifestyle. However, our students need to travel to wherever it is that they're going. We simply can't argue with that.
While we understand and agree that CO2 emissions from air travel is not sustainable and beneficial for the planet, we also stand by our philosophy in that that there is a lot of knowledge and resources from other countries around the world that we would never gain access to if we didn't travel to experience it first-hand. Our hope is that our students are taking the newfound knowledge they gain abroad and include it in their professional endeavors towards sustainability. We could not be more proud of them:

95% of GREEN Alumni stay involved in sustainability efforts after their GREEN program
With so many amazing initiatives around the world dedicated to positive social impact, how do we choose?
We always want to invest in projects with tangible outcomes in places that positively affect us, our programs, and ultimately our planet the most. That's where carbonfund.org comes into place. As an American organization based in the Northeast near our home of Philadelphia, Carbonfund works in connecting carbon reduction to projects, rather than simply reusable energy certificates (RECS).
Rewind: What's an REC?
An REC is, "proof that one megawatt-hour (MWh) of electricity was generated from a renewable energy resource. Once the electricity provider has fed the electricity into the grid, the Renewable Energy Certificate (REC) they received can then be sold on the open market as a commodity. Because of the additional cost for producing "green" energy, the RECs provide an additional income stream to the energy provider, thus making it a bit more attractive to produce," according to Investopia.

Ask an alumni: Selecting our project
In order to accurately serve our global community, we asked our Alumni in a Facebook poll to vote on one of the three categories that Carbonfund offers. Our poll allowed our students to select a project focused in one of the following areas: Forestry, Renewable Energy, and Energy Efficiency.

With more than 130 alumni votes/responses, the winning cause was forestry. 

34% of our alumni voted for Energy Efficiency, 21% voted for Renewable Energy, and 3% voted for a write in of Natural Resource Management, but Forestry came in at a whopping 40% of the vote. According to alumnus Tyler Pullen, "The forestry 'industry' is one that depends almost fully on donations and difficult-to-secure policy change, and is far more commonly overlooked in the push for greater global sustainability as it is."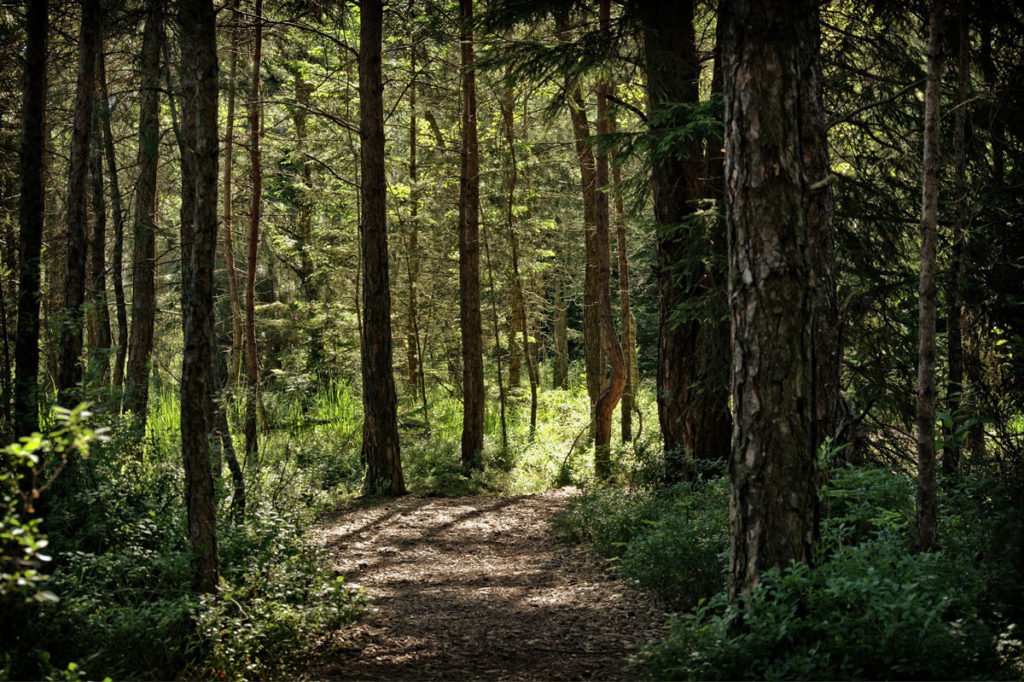 We're always ready to go out on a limb to be more sustainable
Delighted to hear our choice (as were we!), Carbonfund found us the perfect project: The Envira Amazonia Project – A Tropical Forest Conservation Project in Acre, Brazil.
The Envira Amazonia Project is a payment for ecosystem services forest conservation project (otherwise known as a Reduced Emissions from Deforestation and Degradation (REDD+) project). This project is responsible for protecting nearly 500,000 acres (200,000 hectares) of tropical rainforest. The project plans to mitigate the release of more than 12.5 million tonnes of carbon dioxide emissions while also protecting biodiversity of plants and other species. Their key initiatives include protecting 494,000 acres of existing rainforest from major deforestation Pressures, protecting the diversity of threatened animal and plant species, preserving local watersheds, providing agricultural training programs for community members, granting permanent land tenure to families, and creating a local structure for the collection and commercialization of non-timber sustainable forest products including acai, medicinal plants, and rubber.
The Envira Amazonia Project is a perfect fit for our organization for many reasons. As an organization dedicated to sustainable development, we always want to do everything in our power to leave our spaces and community cleaner than when we found them. For example, our Peru program focused on Water Resource Management, includes service learning elements specialized in assisting a local elementary school with implementing more sustainable practices into their school community and campus. At GREEN, we always to be a part of helping generate positive, sustainable solutions for our communities and environment around the world.
Additionally, we're thrilled to announce that all GREEN students will have the opportunity to offset their flights & carbon emissions when booking their airfare through Corporate Traveler. By doing so, and with CT's help, we will be able to take part in future sustainability projects around the world.
We're thrilled to be working alongside like-minded organizations committed to making our future as sustainable as possible. Here's to leaf-ing the world a better place.