Today, we reflect on the courage, strength, and selflessness that comes with serving in the US Armed Forces.
With more than 2 million US military personnel and 1.3 million actively serving, according to Business Insider, we're humbled to share that The GREEN Program has traveled with a number of these altruistic individuals. With a wondrous cohort of more than 10 Alumni in our GREEN community alone who are involved in the Armed Services, this Veterans' Day, we are reminded that these figures in sustainability are not only national champions, but global superheroes.
Here's how.

Education and Innovative Environments
Whether military men & women are choosing to integrate service time with their academics, or continuing their education as a non-traditional student upon completion of their contract, colleges and universities are making academic opportunities more readily available than ever. By way of GI Bill benefits, tuition assistance, loan repayment programs, work-study opportunities, and more, according to military.com Network, there are numerous routes that knowledge-hungry military personnel can integrate their passion for social impact & sustainability with exceptional Veteran Education Benefits around the country.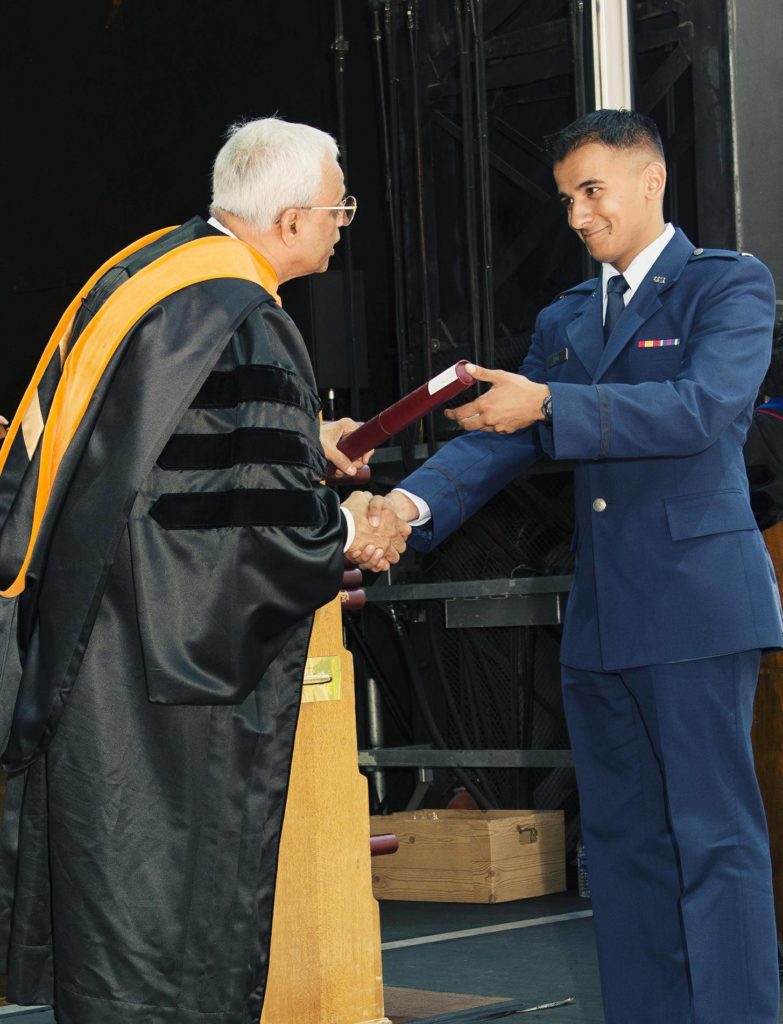 Meet Rishi
---
Rishi Patel, a current student at Texas A&M studying Nuclear Engineering is a member of the Air Force ROTC and has also served as a Deputy Command Officer.
Passionate about his engineering studies and his role within the Armed Forces, he says that, "I'm very interested in the field of renewable energy because I firmly believe it is the duty of the upcoming generation to remove our dependence on oil and natural gas which would harm the environment.… Climate change is definitely something we should strive to balance for the betterment of the world."
Rishi continued saying that, "[The GREEN Program was] also very beneficial for me as an officer in the United States Air Force as it put me in a new environment with new people working on innovative ideas."
From Campus to Combat
Colleges and universities across the United States and beyond, are implementing sustainability initiatives and other on-campus opportunities via clubs, student organizations, national and international sustainability-supportive companies, and more. 
Implemented in 2015, "the White House launched the American Campuses Act on Climate (ACAC) initiative to amplify the voice of the higher-ed community in support of a strong international climate agreement in the United Nations COP21 climate negotiations in Paris."
According to this White House Press Release, more than 300 colleges and undersides across America, representing approximately 4 million students have joined this climate pledge and are continuing to demonstrate their commitment across the country despite current political circumstances.
Meet Alex
---
For Alex Mounivong, a current student at the University of Iowa (one of the 117 universities on this ACAC list), studying Environmental Sciences with a Sustainability Certificate, has not only been a member of the military for three years, but an active student on campus, too. 
"In my fraternity, I currently hold the position of Service Director as well as Sustainability Chair. Every year, we take all of our members out to help clear invasive species along the waterfront that helps prevent future flooding. Being Sustainability Chair, I am able to work with other fraternities and sororities and incorporate sustainable practices all across campus," says Alex, an upcoming TGP student. "I am also part of another student organization called Net Impact UIowa, where we have been pushing students and faculty to utilize sustainable practices in a business world."
From his experiences in the classroom, on-campus, and abroad, he aims to incorporate his newfound knowledge and passion for sustainability into his military role and civilian life.

"Who knows how long I'll serve in the military. But while I am wearing a uniform, I'll have the opportunity to push sustainability efforts within the military," he states.

"I've learned that many people are [still] unaware about the whole sustainability idea. The best way to spread the word is simply to teach your friends, family, and coworkers! What always sticks to someone's mind is when a familiar face is the one pushing the efforts… I feel that my upcoming GREEN adventure will help me provide sustainable alternatives to both the military and civilian sides of my life."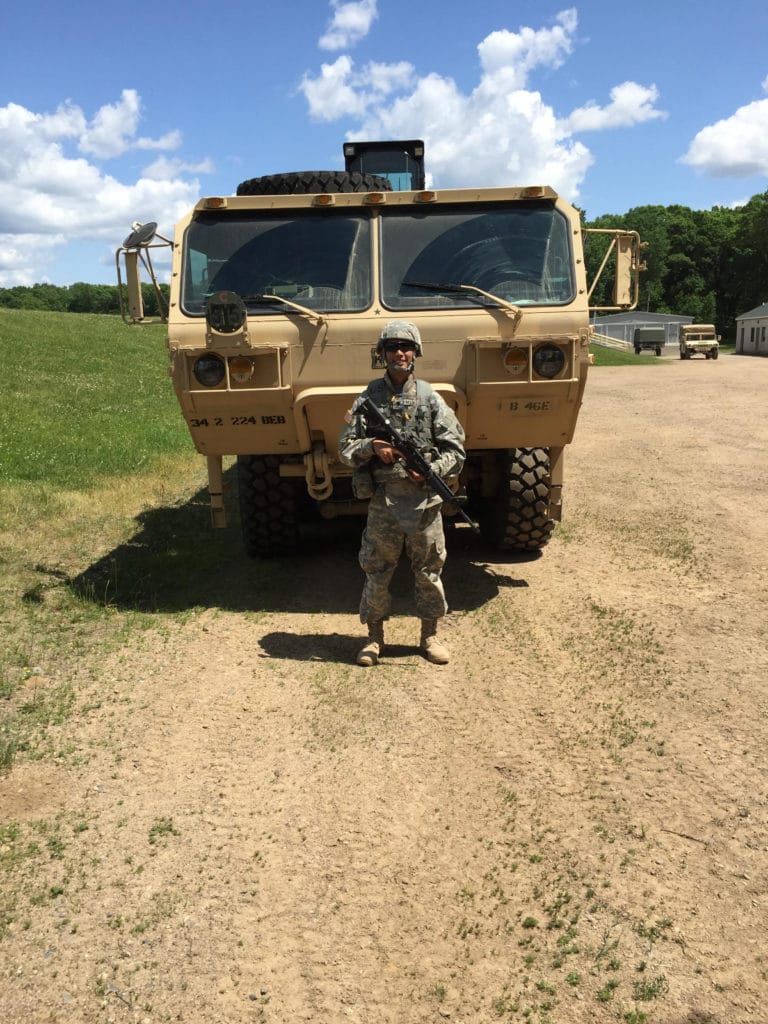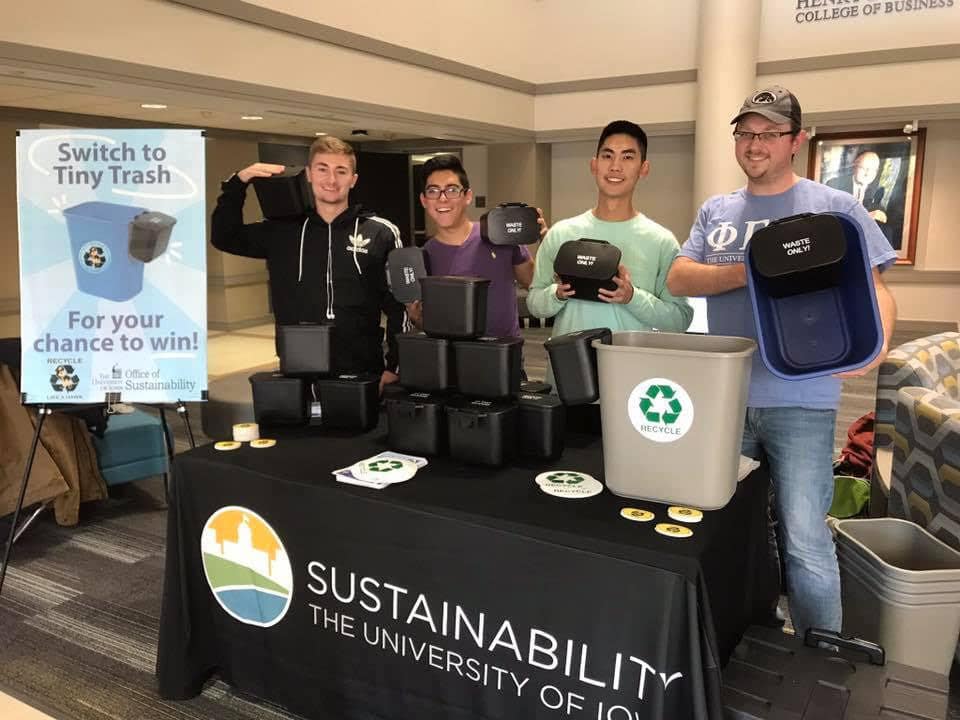 Careers in Sustainability
Similarly to how higher education is beginning to recognize the urgency of sustainability and social impact action, military members are choosing to bring this passion into their professional lives to continue making positive change. 
Take for instance, the USGBC Green Veterans Group is aimed at regenerating men and women who have served in the military for green jobs and green living, according to their website. "Green Veterans are dedicated to helping our Nation's heroes learn about sustainable building and green living, while helping ease the hardship of military-to-civilian transition. By empowering Veterans to become volunteer leaders in their communities, we nurture opportunities for continuing education, networking, employment, corporate engagement and green entrepreneurship."
Organizations and other professional businesses around the country are continually expanding their opportunities for skilled employees interested in sustainability-specific career paths, or helping them to acquire the training required to land their dream job.

Accomplishments, Direction, and Purpose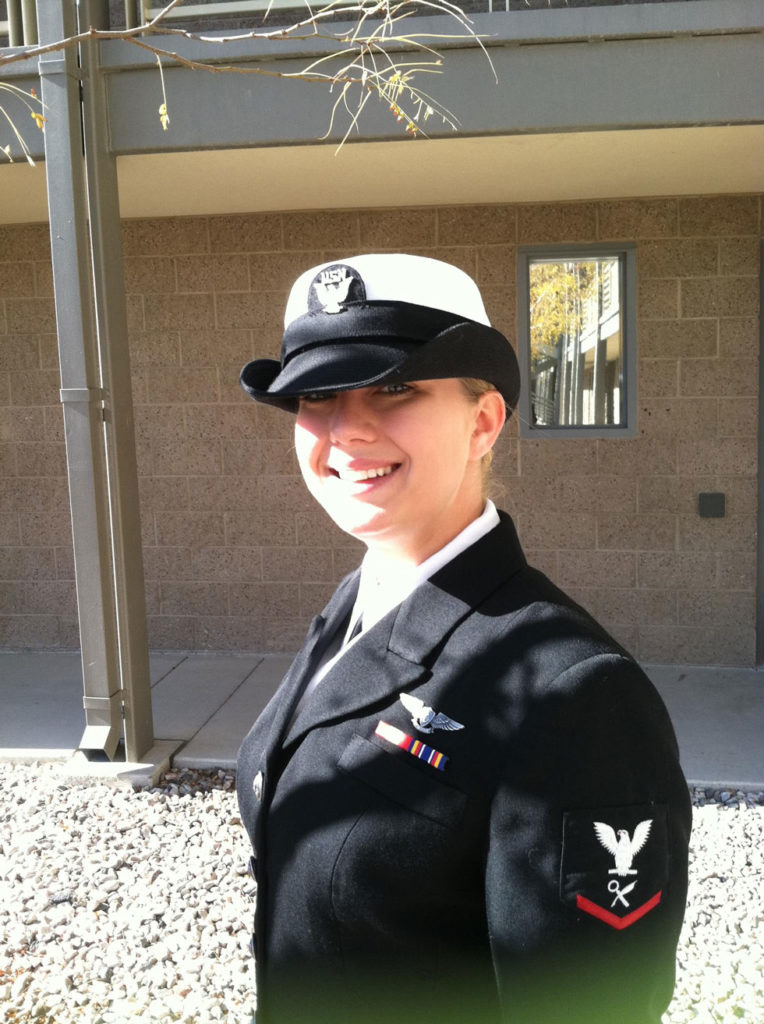 Meet Lacie
---
Passionate about consumer education and sustainability practices, Lacie Bentley, a United States Navy Veteran, traveled with us to Fukushima, Japan to dive into the Disaster Mitigation & Nuclear to Renewable Transitions. As an Agriculture Education major at North Carolina A&T, Lacie says that her experience in the Navy has made her hyper-aware of the waste we create. 
"Sustainability education is essential for military personnel," Lacie says. "We need consumer education. We need to be told how our purchasing power can be devastating to the environment; it is important to also teach in sustainability how to be responsible consumers."
While Lacie is still exploring her professional options, she says that her experience with GREEN has assisted her a new outlook on the world around her.
"On the professional level, my sense of accomplishment lies in knowing that TGP helped me get a clearer picture of what career fields I'm actually interested in," she says.
"I think it's beneficial for active duty and veterans to have [experiences like TGP] because both TGP and the military offer similar experiences. Hopefully, as it happened to me, veterans will realize what they want to study and do in life." She's hopeful that programs like The GREEN Program can offer more military members the personal, professional, and academic experience they yearn for. "Hopefully, something within themselves lights up with passion. There is so much to learn and to experience during these trips; it's hard not to incorporate a learning experience into their professional goals."

Leading by Example
Many military veterans continue their acts of humanitarianism after their time on duty. Whether it's because of continued passion for doing good & giving back, or seeking familiar feelings of team work and camaraderie that the military offered, these national efforts are truly inspiring. 
Rubicon, an organization dedicated to relief to those affected by natural disasters, is a supreme example of these sorts of opportunities. "Through continued service, Team Rubicon seeks to provide our veterans with three things they lose after leaving the military: a purpose, gained through disaster relief; community, built by serving with others; and identity, from recognizing the impact one individual can make."
Other avenues of giving back are seen through a variety of other chapters including the United War Veterans Council, Soldiers' Angels, and more, giving veterans and other member of the Armed Forces endless opportunities to continue giving back.

Actions speak louder than words.
When reflecting on how Rishi sees himself leaving an impact on during his time in service, it's pretty simple:
"Lead by example. I cannot change anyone's views, but I can sure lead by example and try to do the best that I can."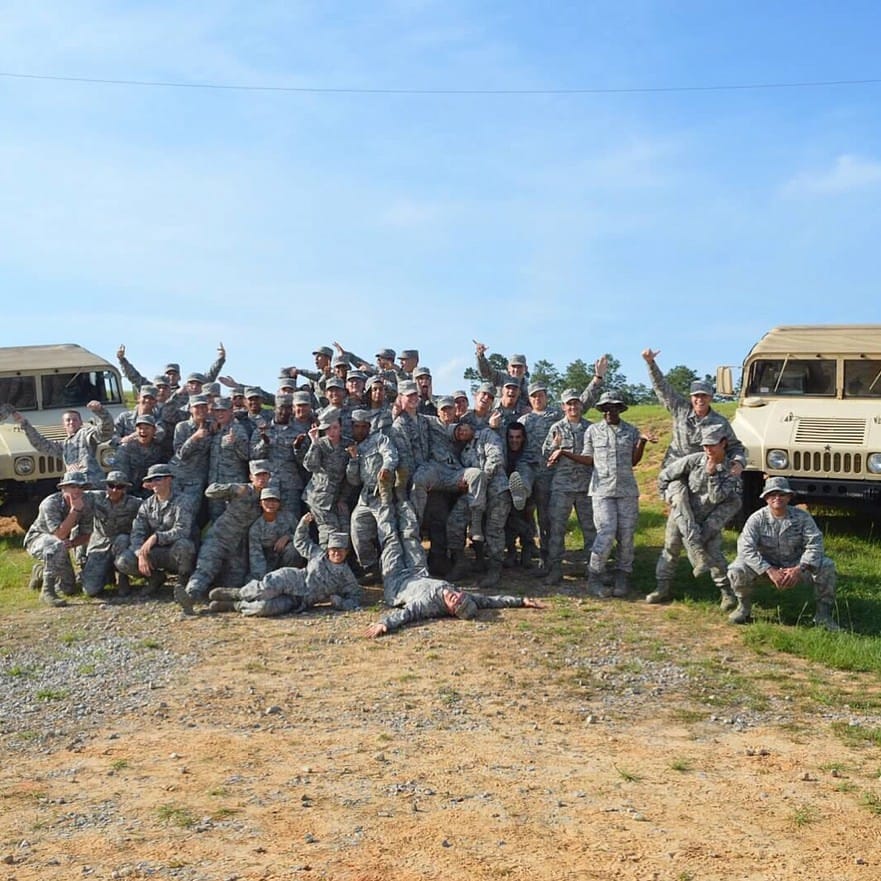 We couldn't agree more.

In order for us to achieve a healthier, more sustainable future, it will take the efforts of entire communities: locally and globally. We are proud to be a part of this collective action toward our future for sustainable development & climate solutions.
Thank you, Alex, Rishi, Lacie, and all other members of the US Armed Forces – past, present, and future – for stepping outside of your comfort zones on a daily basis. We are continually inspired by your selfless military service and your dedication to social impact & sustainability.
Here's to you, and continued sustainability efforts together for a healthier future for us all.



** Images courtesy of: Rishi P., Lacie B., & Alex M.
The views expressed in this blog are the views & opinions of interviewees and do not reflect the opinions of the US Armed Forces or the United States Department of Defense