Best described by our Alumna, Emilie G., a current graduate student at Colorado School of Mines, "[The GREEN Program] Capstone Project is an interdisciplinary assignment that serves as a culminating academic experience. Capstone Projects typically involve developing a solution to a real world problem. Because these projects are interdisciplinary, students are encouraged to apply skills and investigate issues across many different subject fields. Capstone Projects teach students to think critically, problem-solve, and develop skills such as public speaking, teamwork, planning, self-sufficiency, and marketing. These skills will prepare students for modern careers in any field of study, and in fact, many corporations ask their employees to complete Capstone Projects in training in order to build these skill sets."
Whether these Capstone Projects often serve as hot topics of conversation in job interviews, a new academic experience students have never had before, or act as launch pads for students to initiate their own entreprenurial career, one outcome remains the same: Capstone Projects are helping students ignite their passion and setting them a part from their peers.
To get the inside scoop about these TGP experiences and beyond, we sat down with a few of our Alumni to learn more.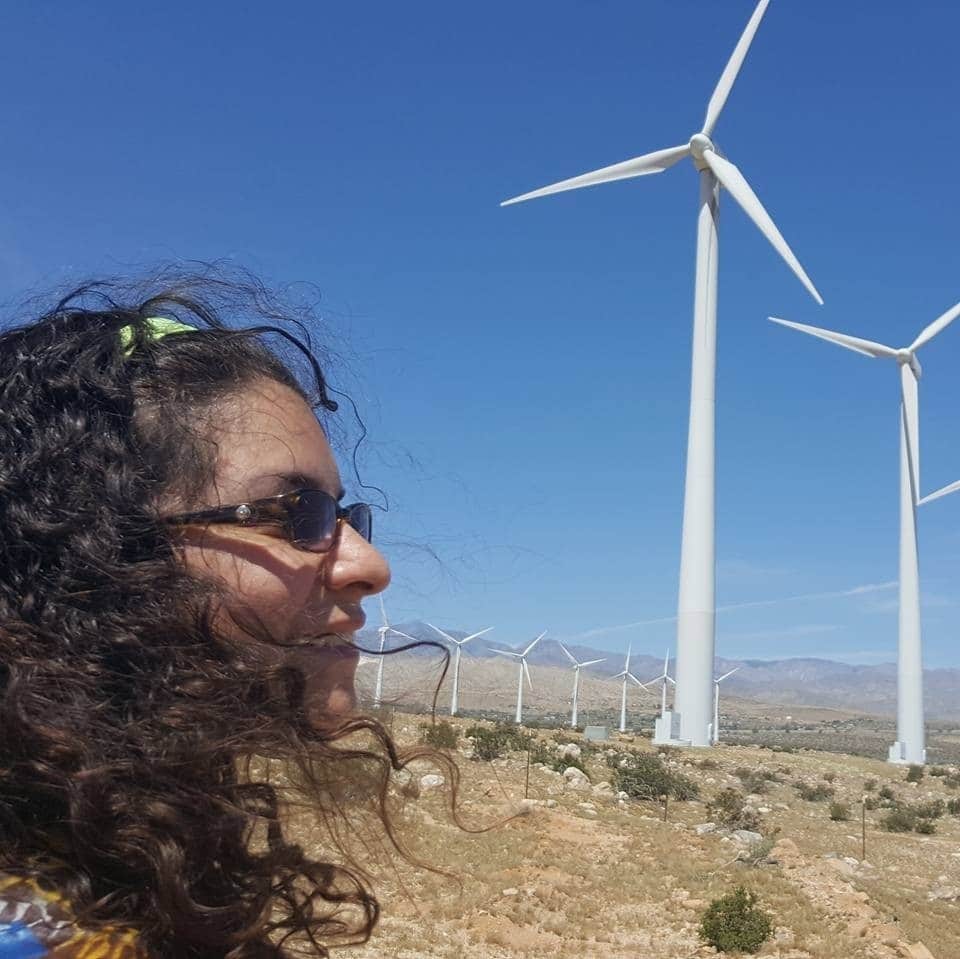 Meet: Jessica Rivas
The GREEN Program: Costa Rica (2011)
Passionate about staying in touch her family's roots in El Salvadora & Central America, she has always had a passion for working in Latin America. Combined with her love for wind energy & technologies, which she later learned she would be able to see up close and personal during her time abroad with TGP, she was sold on attending.
Capstone Project Focus: Education
She focused her Capstone Project on providing an educational handbook on energy efficiency for those who did not have access to or knowledge on topics related to renewable energy topics and technologies.
Meet: Ryan Ramsey
The GREEN Program (2011 – present): Costa Rica, Iceland
Frustrated with his college's focus on the oil & gas industry during his time at university, Ryan was drawn to how the program in Costa Rica "focused on teaching students about renewable energy technology with hands-on experiences." Instinctively, he jumped at the opportunity and sent in an application the same day.
Capstone Project Focus: Biodigesters
Ryan's first project was focused on building biodigestors on dairy farms in Costa Rica that would produce methane for generators to create power for cooking.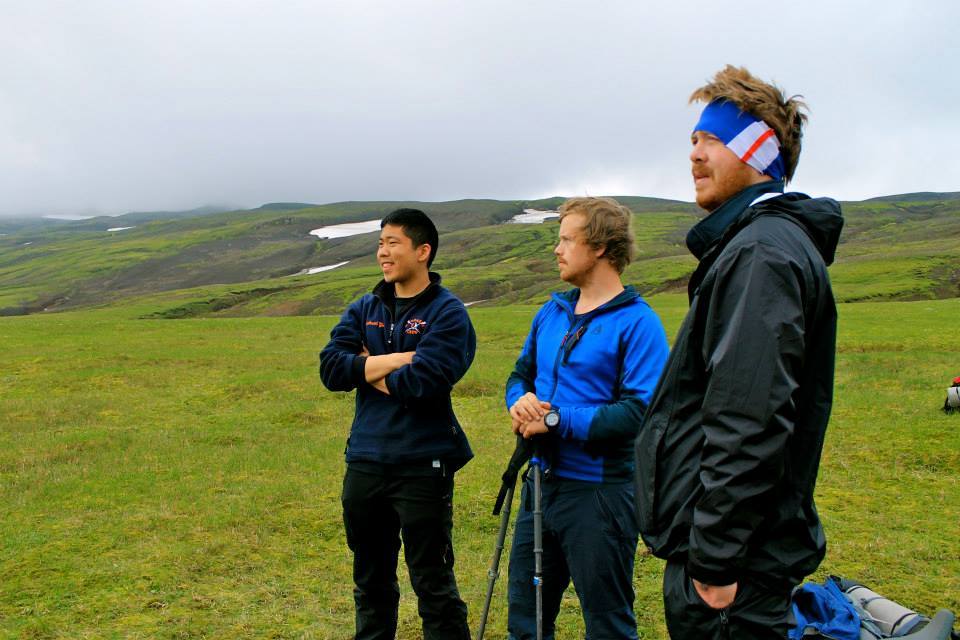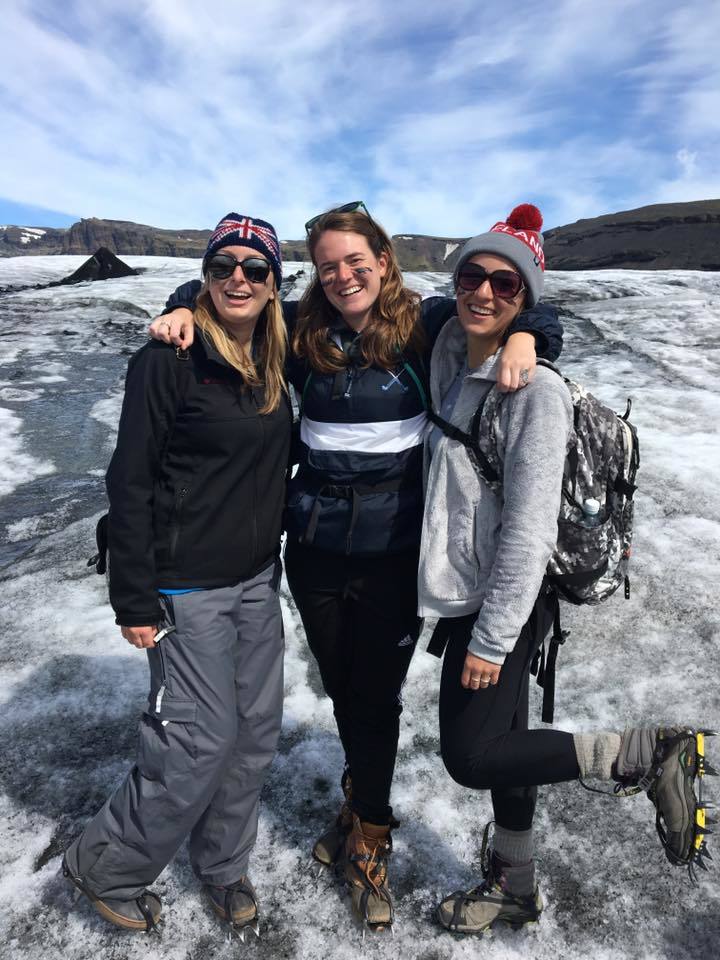 Meet: Haydon Strable
The GREEN Program: Iceland (2015)
The youngest alumni out of the three, Haydon, received an email from an engineering department forwarded with the subject line, "This is The GREEN Program." After looking into TGP more, Haydon was sold on the GREEN Program educational model and attended GREEN's Iceland program in 2015. At the time, Haydon was a BioMedical Engineering student, so she knew that TGP's focus and mission for sustainability was something that she was interested in and passionate about, too.
Capstone Project Focus: Off-Grid Environments
On her program, she created a timeline with her group of the engineering, funding, and structural logistics of "a portable solar panel for off-the-grid environments and cleanities" that they called "Mini-Grid."
She'll be the judge of that!
Meet Caitlin Graaf: Marketing & Communications Manager, Imagine Scholar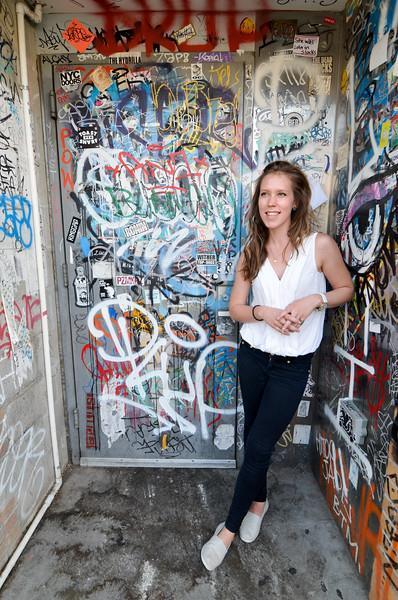 After GREEN students are finished conceptualizing their Capstone Projects, they present it to a panel of experts to ensure that they can articulate their idea in a compelling manner. Caitlin Graaf, one of the expert judges we brought onto the program, has a background in sustainable tourism and works for Imagine Scholar.
Imagine Scholar is a program that shares similarities with GREEN in the way they approach youth development. "Every year, our program identifies 10 of the brightest and most ambitious high school students from our area – the rural Nkomazi region of South Africa," Caitlin says. "Our students work with mentors from around the world, they initiate numerous community-action projects each year, and they found their own micro-enterprises."
Graaf has worked with "numerous key players in the youth travel field," but, "I feel confident in saying TGP looks at educational & experiential travel through a different lens."
TGP students and professionals, unite!
TGP equips students with "an immersive experience that supports creativity AND practicality – two key characteristics of sustainability professionals in the workforce."
Haydon, our 2015 Iceland Alumna, still has big dreams to make her mini-grid solar panels a reality. In fact, Haydon has been getting advice from one of the panel members who attented TGP's Professionals Program during her Iceland GREEN program, Caitlin Graaf, on how to prepare the project's proposal as well as how to fund it. "I have all of the dynamics out and the dimensions. I just need to work with my department chair at my school," she says.
Graaf was able to provide Haydon "a physical space to prototype her concept," and she has "been a point of contact for Haydon as she develops her idea and fleshes out her formal proposal."
Because of this, Caitlin says, "Haydon brings a sophisticated knowledge of clean energy engineering (bolstered by her time on TGP!) to the table, making her an asset to Imagine Scholar's solar program as well. I've been continually impressed by her ability to conceptualize her project from start to finish."
"The biggest differentiating factor that I see with TGP alumni compared to similar programs in the field, is an ability to adeptly conceptualize barriers and facilitate thorough thought processes but still continue to forge ahead with actionable solutions. The program addresses the integrated nature of sustainable development and encourages students to bare this in mind as they move forward with their careers, startups, projects, and so forth."

Going Beyond The GREEN Program
After her GREEN program in 2011, Jessica and her group members strayed from the main focus of their original Capstone Project idea, only to be excited about taking on a new focus: her own business. Jessica retained the core of her project to educate people on sustainability in order to bring awareness and concern to the topic. In 2012, she volunteered for WindAid, returning back in 2013 where she helped break the Guinness World Record for the highest altitude wind turbine in the world. Eventually, she co-founded WindAid Institute.
"What I ended up doing was cofounding a not-for-profit organization in Peru that focuses on education – but not only on the communities that we're helping, but also the volunteers that come from around the world as well. So I'm running something similar to The GREEN Program but it's very different because we're more focused on providing electricity to the communities and empowering them to live sustainably with an educational element, too."
Similarly determined, Ryan attempted to push his biodigestor idea for his senior design project. Part of this project included building a lab scale unit in the senior lab to run tests on manure from local Dairy Farms. Although his project topic didn't move forward by the Senior Design Committee, Ryan says "because of my Capstone Project and experience on The GREEN Program, I got an internship with a local start-up called PK Clean that was working on turning plastic waste into oil."

Tell us about your inspiration to continue pursuing your Capstone Project beyond The GREEN Program
Though Jessica knew she wanted to pursue wind turbines and work in Latin America, she says that The GREEN Program helped her determine what she wanted to focus on outside of university: renewables and education.
"What I noticed was that I didn't have to be in corporate America to actually do what is most satisfying to me! And then also, being able to see and meet people like Melissa and Brady and seeing that they were all so young and excited about the work that we're doing that I was just kind of convinced that maybe that could be me as well."
The GREEN Program, "reignited [his] passion for learning about renewable energy technology," says Ryan.
The progam, "reminded me of why I went into engineering in the first place, and kickstarted my career in sustainable engineering." On each of his programs with GREEN, Ryan's desire to be a part of the sustainable energy revolution was increased with the "world-wide network of friends and like-minded individuals to help me achieve my goals."

Education Abroad. Redefined. Reinvented… comes to life!
"The GREEN program made me officially decide that I wanted to switch my major and do renewable energy and sustainability," says Haydon. "Now, I'm an environmental engineer major and civil engineer major."
The importance of industry exposure is unparalleled
"Based on my experiences, I was with classmates that had never experienced any of those," Jessica replied. She believes that there is immeasurable importance for students to have access to international edcuation opportunities and industry exposure because, "it completely changes your outlook on life and it definitely makes you get out of your comfort zone… we need to feel connected to one another and help one another to ensure that sustainability happens.
What's your biggest take-away from your Capstone experience with GREEN?

"Students should do their Capstone Project on something that they are passionate about," Ryan says. "If you are unsure about what that is, they should choose something that they were always fascinated by, or a subject they want to delve more into… Even if it would just change the life of one individual, to that one person it could mean the world to them."

Getting such close help from GREEN to finalize her project, Haydon says that students should take advantage of the connections that you are going to make on the program because, "They want to help you do what you want to do. So just find something in your Capstone Project when you're working on it that you enjoy or something that you really feel passionate about and they really will help you try and make it happen."

Entirely open-ended and with the only limit being the students' imagination, Capstone Projects take up all sorts of ideas and create diverse solutions to the world's problems. What's important about the Capstone Project is that students are able to demonstrate their ability to be self-sufficient as they develop skills such as oral communication, research, planning, teamwork, marketing, and more. From here, the possibilties are endless, and that is one of the most exciting pieces of our students' experiences: where will their passions take them? We'll have to wait and see!
Text & Interviews by:
Cindy Ngo