We are eager to welcome you into our thriving global community as you launch your career and hope to help you achieve your professional goals. Through our work with emerging sustainability leaders around the world, we want to share some exclusive tips for helping you stand out as you work to land that dream job or internship. Let's get started!

LinkedIn: Building your personal and professional brand
Today LinkedIn boasts more than 400 million users and is THE #1 site used by recruiters seeking talent pre and post resume review.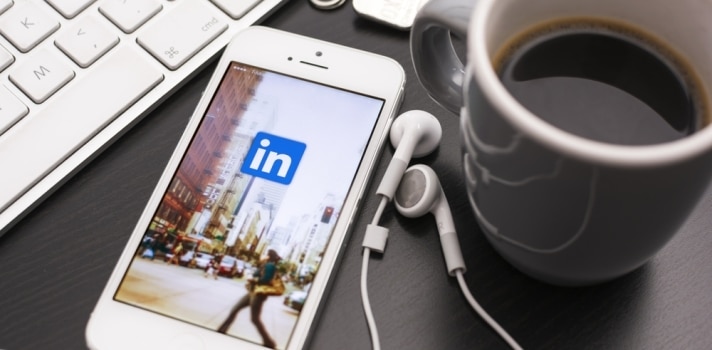 With a number of differences to consider between your resume(s) and your LinkedIn profile, take a look at this article here to get the inside scoop: Resume v. LinkedIn
Keep your LinkedIn updated!
It's always a good idea to keep your LinkedIn profile up-to-date with your latest projects, opportunities, and other professional endeavors. As the major source for HR and recruiters searching for next-wave talent, it's nearly guaranteed now that when you're applying to jobs that the hiring manager will review your LinkedIn page
First things first, connect with me (Brady Halligan), and join the TGP LinkedIn Career Hub .
Best Practices | Tips & tricks for LinkedIn
1. Tell your story
Share your professional story & showcase your skill set that will help you reach your goals through achievement-driven description & examples. Adding a professional headshot & background image will add to the user experience when someone views your page!
2. Stand Out!
Optimize your tagline with keywords including descriptors, deliverables and phrases that describe you roles, goals and passions.
For example,
Before: Associate, Renewable Energy Company
After: Accountant Management | Renewable Energy Advocate | Energy Analyst | LEED | Clean Tech Development
3. It's all about activity
Did you know that viewers can see your recent activity? Being actively participating in groups, posting status updates, commenting on posts, liking content shared by connections, and following influencers, can help with increased engagement and connectivity.
4. Be ready for your close up
Adding multimedia elements such as documents, videos, images, and audio will showcasing a portfolio of your work that will keep the reader engaged to scroll through your entire profile.
5. Using keywords is…key
Using keywords will boost your appearance in searches by hiring managers and recruiters. Matching these keywords throughout the different sections of your profile is critical. Think of keywords as the way to boost your personal SEO (Search Engine Optimization), meaning that the more accurate keywords you use strategically, the more you will appear when recruiters search with those keywords. For more insight into keywords > Optimizing Keywords
6. Ready to mingle 
Connect with members in your community! LinkedIn is all about "linking" after all. You can search for any groups you are interested in, University alumni groups, professional organizations, etc. A good place to start with your fellow TGP Alumni is to learn more about fellow GREENies personal and professional journeys post-program. Making meaningful connections on this platform is important, not just adding connections, but sharing why in a message. A quick note stating who you are and why you are interested in connecting goes a long way. 

You can also find more infographics at Visualistan
Check out these Alumni examples of how to include TGP in your LinkedIn Profile.
Profile banner, picture and tagline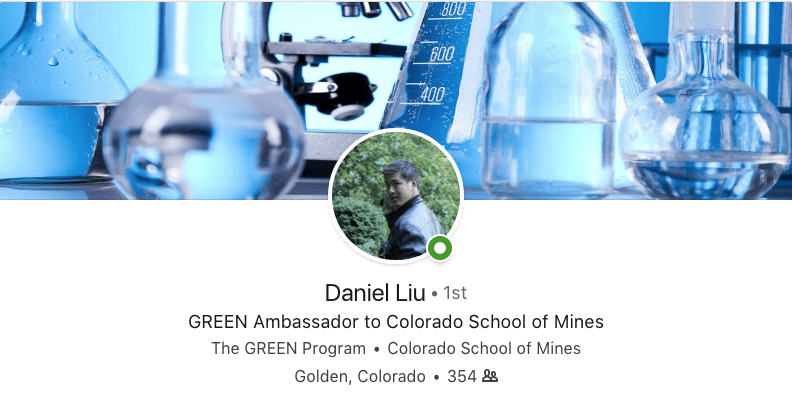 Education & Professional Experience Examples
LinkedIn Tools and Resources Beyond the Profile
1. Salary Insight is a tool that taps into the vast LinkedIn network to gather compensation data. You can search by job title and location, and get a detailed outline of base and bonus structures in your region of interest. www.linkedin.com/salary,
2. Open Candidates lets you make recruiters aware you are open to hearing from them WITHOUT notifying your current employer. The best part? You can customize the kinds of roles and companies that appeal to you and have opportunities sent to you that are a match. To activate this option, go HERE.
3. LinkedIn Learning is an edcuational resource. Topics include Design Thinking: protoyping, Finance & Accounting to Marketing, Leadership to Professional Development. Once you've completed a course, you can add it to your profile to appeal to prospective employers!
4. LinkedIn Job Search App
Free app for job scanning and searching, which scans your profile and the job market to provide opporutnities to you. Great app for job search management, download for free HERE
Are you hooked yet? To dive deeper, check out the below resources.
LinkedIn Checklist for Sustainability Job Seekers
How to Optimize your LinedIn Profile
25 ways to make your LinkedIn profile stand out in 2018
Ten Things Recruiters Look For In Your LinkedIn Profile
8 LinkedIn Mistakes You Should Never Make
How LinkedIn Groups Can Help You Get A Job
The Three Smartest Ways To Use LinkedIn Early In Your Career
If you want some feeback on your LinkedIn Profile, let's chat! Add me as a connection and shoot me a message on LinkedIn, and any opportuniuties you are interested in. You can also post on the LinkedIn Career Hub, or Facebook group for feedback from your peers. Happy job hunting!
– Brady
[email protected]