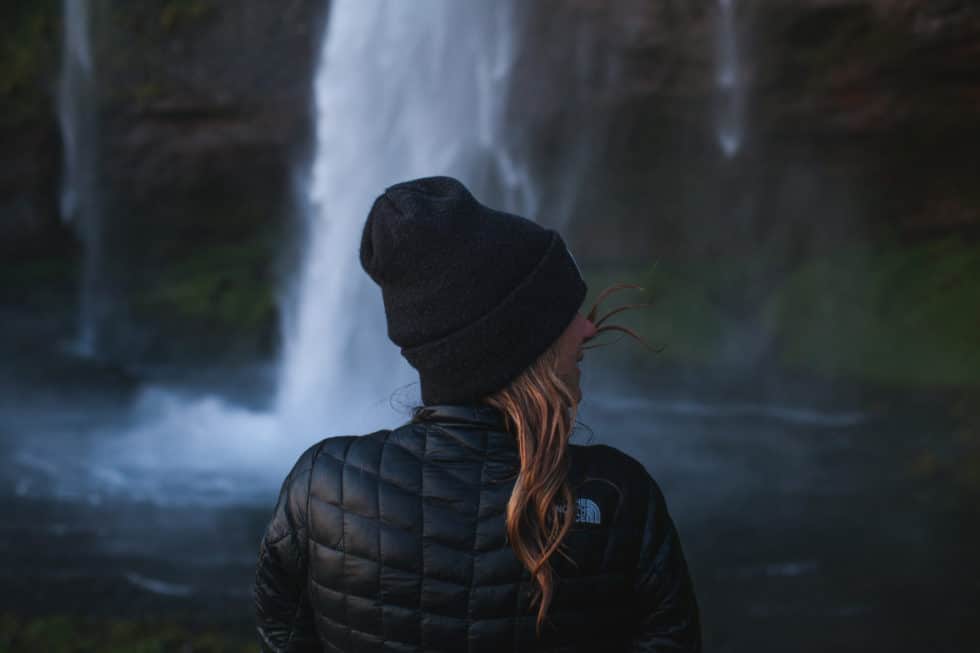 Before you head out on your educational adventure with The GREEN Program, we want to make sure you have some basic information about Iceland and its role as a leader of renewable energy & sustainability. Whether you are an engineer or a liberal arts student, the future of energy production and its' effect on the world will impact us both the same.
Renewable energy & sustainability in Iceland
Did you know that approximately 85% of primary energy use in Iceland comes from indigenous renewable resources – Iceland is one of the leading "green" countries on the planet! These sources stem from: geothermal power, hydropower, solar power, and more.
Read:
Geography and Nature in Iceland
Iceland is about the same size as Hungary and Portugal, or Kentucky and Virginia. Iceland is the second largest island in Europe, following Great Britain.
It takes approximately five hours to fly from New York to Reykjavík, and three hours from London.
Iceland is one of the youngest landmasses on the planet, and consequently home to some of the world's most active volcanoes.
The island owes its existence to a large volcanic fissure in the Mid-Atlantic Ridge, where the Eurasian and American tectonic plates meet. Almost 80% of the country is uninhabited, and much of its terrain consists of plateaux, mountain peaks, and fertile lowlands. There are many long, deep fjords and glaciers, including Europe's largest, Vatnajökull. It's landscape are characterized by waterfalls, geysers, volcanoes, black sand beaches and otherworldly steaming lava fields.
Iceland has very mild, coastal weather, stemming from the Gulf Stream. The weather is also affected by the East Greenland polar current curving south-eastwards round the north and east coasts.
The average summer temperature in Reykjavik is 10.6°C/51°F in July, with average highs of 24.3°C/76°F. The average winter temperature in Reykjavik is similar to New York City's, about 0°C/32°F in January (average highs are 9.9°C/50°C). The weather can be very unpredictable and often changes in an instant.
Iceland's History
Review Iceland's history timeline
Economy & Popular Industries
Iceland achieved an impressive economic record the last decade, with one of the highest consistent growth rates in the world and low inflation and unemployment.
Iceland's clean energy, its marine resources, strong infrastructure and well-educated workforce, provide a firm basis to overcome the current economic difficulties and implement necessary reforms.
The export base is relatively narrow and largely based on natural resources, namely fisheries, energy intensive industries, and tourism and these industries are predominantly occupied by small and medium-sized businesses.
Foreign investment is mainly concentrated in export-orientated sectors, with possibilities in new and exciting sectors in the field of information technology, environmentally friendly energy dependent industries, agriculture, water based industries and tourism, which has grown increasingly in the last few years.
Fun Facts
Population: 327,589
Language: Icelandic, English
Hello/good morning: Góðan dag
Goodnight: Góða nótt
My name is: ég heiti
How are you?: Hvað segirðu gott?
Thanks: Takk
Thank you very much: Takk fyrir
Cheers!: Skál!
Religion: Evangelical Lutheran Church of Iceland (official) 76.2%,; Roman Catholic 3.4%
Government: Iceland is a constitutional republic with a multi-party system. The head of state is the President (Currently: Ólafur Ragnar Grímsson)
Currency: Icelandic króna
Time Zone: Greenwich Mean Time Zone
Sports: (National sport) Handball; click here for more information