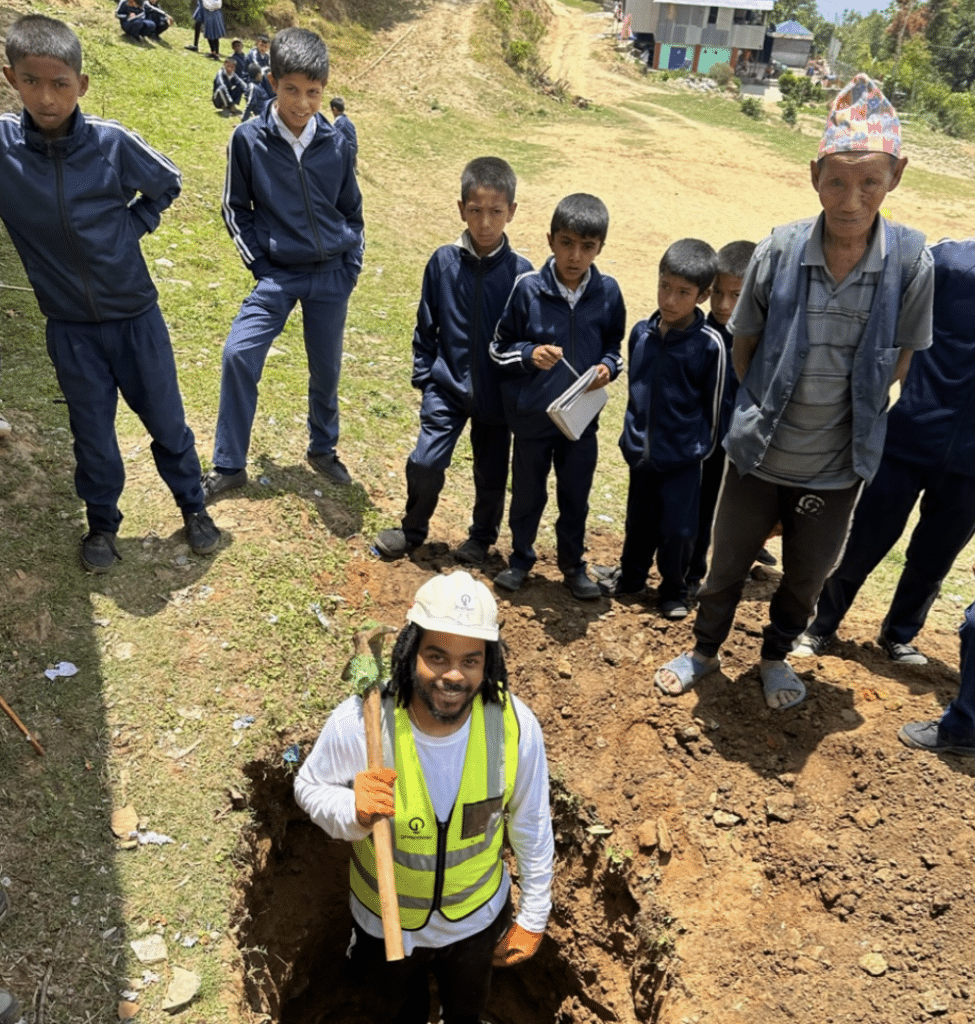 Meet Terrill "Dom" Jones
Nepal 2023
TGP Scholarship Recipient
Wake Forest University
Masters in Management
Graduation Year: 2023

"The GREEN Program means opportunities for all. Creating opportunities participants through interesting studies, projects, and cultural experiences"
About Terrill
I've always been interested in making a difference in climate change. I received my Bachelor of Science in Chemical Engineering from North Carolina A&T State University, the largest public historically black college/university in the United States. After undergrad, I pursued a Master of Science in Management at Wake Forest University to develop business acumen. I found out about TGP through a fellow intern at GE where we focused on renewable energy investments. The Nepal Microgrid program aligned directly with my interests in bringing sustainable energy to low-income communities and developing countries.
[When I received my scholarship], I was ecstatic, to say the least. I don't come from a wealthy family, so the cost of pursuing this program was hard to conceptualize at first. The scholarship made it a lot easier to get moving on raising the rest! [The process] was straightforward. I read through the materials over and over to make sure I understood. The initial challenge was comprehending all the things involved with traveling internationally for 10 days.
[Before attending the program], I expected to be truly immersed in the Nepali culture while getting a graduate-level education and hands-on experience installing a solar microgrid. The program far exceeded my expectations. We were fully immersed in the customs and traditions of Nepal from the moment we landed in Kathmandu. The time spent in the rural village working through language barriers and sharing our stories together was life-changing. Seeing the joy in all the children while we played with them and brought power to their school is something I will never forget.
Experiencing Nepal's Culture & Rural Communities
The first few days we were in Kathmandu, Nepal getting to know one another, exploring the capital, and studying Nepal's history, energy policy, energy systems, and rural development plans at Kathmandu University. On our second day in Nepal, we witnessed Rato Machindranath Jatra which was a large city-wide chariot festival for the god of rain. The streets were packed with so much energy; this was a great start to the program.
We went on various tours through Durbar Square, and Kirtipur Valley, and saw many cultural and historical artifacts, buildings, and traditions. On day four, we set off on our 10-hour trip to Toksel to install a solar microgrid to power the children's school for two days in the event of a power outage. The rural village immersion was by far my favorite part of the entire program. I enjoyed living and learning the native language from my host family. My host siblings spoke great English and were able to translate well throughout our stay.
Installing the solar microgrid was extremely difficult and laborious from having to shovel six-foot holes to lifting large solar panels onto the roof all at high elevations. The rural village experience was very humbling and exposed me to a way of life I had never seen before. The entire village was helpful, supportive, and interested in engaging with the TGP team even though we didn't speak the same language.
The best parts of the rural village for me were seeing the cheering and smiles from the village when we had the final lighting ceremony after completing the microgrid installation and turning the lights on at the school with just solar energy, and on our last night in the village, we sat around a campfire with the villagers and sang and shared stories from our cultural backgrounds. This was the most beautiful part of the trip.
In our final days of the program, we went back to Kathmandu and worked on the capstone presentation and business model canvas. My group proposed a sustainable energy education and employment program for tribal youth members in America. We wanted to focus on creating a better quality of life for the Ojibwe tribe by improving financial independence and youth unemployment through a youth apprenticeship program that supports energy security within their reservation.
It was amazing to see everything we learned from Kathmandu University and the rural village come full circle in our proposal to develop sustainable energy in underdeveloped areas. I truly enjoyed every part of this experience, even the difficult times. The TGP and GivePower leaders that guided us through this program were nothing short of amazing.
Key Takeaways & Capstone Project
Happiness and peace come from the company you keep. Nepali people are amazing; they are kind, loving, and prideful. Nepal has an amazing structure with clean energy and climate change policies being built into the constitution. There is a lot of room for infrastructure development and improvement to support more sustainable practices.
My favorite learning moment was during the first session of learning about Nepal's history. 8 of the 10 world's largest mountains are in Nepal. Before coming on this trip, I wasn't sure where Nepal was on the map. To be in between China and India, and still have this strong independence is admirable. Learning about the Gorkhas and the military might of the Nepali people was great.
Just before starting TGP's Nepal program, I received my Master of Science in Management and a Bachelor of Science in Chemical Engineering. I utilized my business degree primarily during our capstone project as we created a business model canvas to advance youth employment opportunities in the energy industry for tribal nations in the United States.
We did extensive research on the potential partners, costs, and long-term benefits associated with developing a pipeline for youth tribe members to explore new career opportunities while contributing to the independence and economic development of tribal nations. I applied many engineering principles during our installation of the solar microgrid in a rural village, such as project management and energy systems design.
One of my group members is an Ojibwe tribe member, and it coincided perfectly with a program that could bring together multiple stakeholders. The main challenges we had were defining the scope of our program and doing the research to validate our ideas in a short time frame. We decided to keep the training for working-age youth and focus more on developing partnerships with other organizations to move clean energy forward on the tribal land.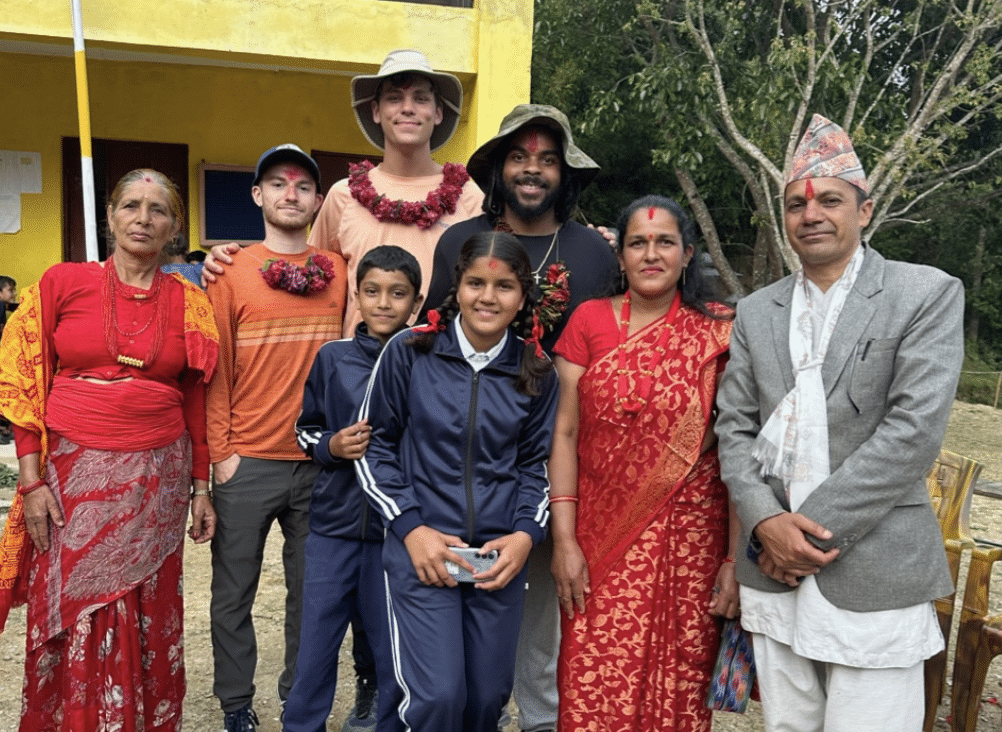 The Importance of Study Abroad
[Global experiences like TGP] expose us to other underrepresented groups on a global scale. It shows how you aren't alone in the troubles of the world, but there can still be happiness and peace with the people you love. It exposed me to a simpler lifestyle and refined my love of nature. These experiences are priceless and make you want to do it again.
I learned how to work on a successful team with new people through cultural and language barriers to support a cause larger than myself. After the program, I started working in financial services to drive the deployment of clean energy. I share the policies and development goals from Nepal to help create opportunities for investment in developing countries and low-income communities.
Most importantly, I have applied the simplicity of the Nepali lifestyle to my own by taking more time to enjoy nature and be present with the ones I love. TGP means opportunities for all. Creating opportunities for participants through interesting studies, projects, and cultural experiences. Creating opportunities for natives by accelerating development, contributing to national initiatives, and exposing natives to other cultures around the world. 
Thank you so much for this opportunity. It has truly changed my life and given me a great sense of purpose going into my career. Thank you again. I want to end with a huge thanks to Sanjay, Sujan, Shanti, and Bipana for their tireless efforts in making sure we had a safe and enjoyable time in Nepal.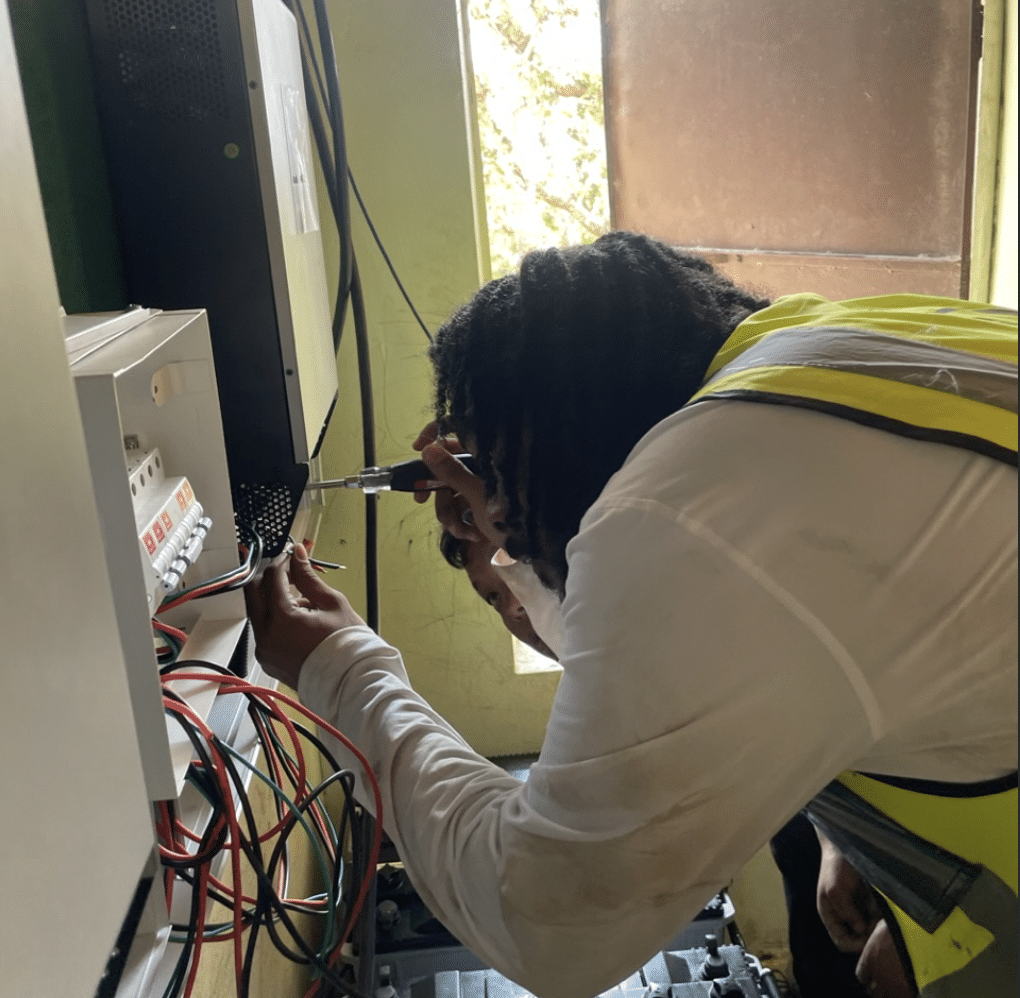 Dom's advice for new GREENies:
If you are afraid to travel far, you will be safe. Get out of your comfort zone and see the world. If you are having financial troubles, start a GoFundMe and reach out to family, friends, teachers, parents of friends, community members, and post on social media, you will be surprised how many people want you to also have these experiences.