Here at The GREEN Program, we want to do our very best to ensure that our abroad opportunities are available to all students passionate about sustainable development and social good. Complementary of this global mission, The GREEN Advantage Scholarship aims to provide life-affirming and career-accelerating experiences to high potential student leaders who are motivated to positively impact their communities.
​​​​​​​
Three young student leaders will be able to join us abroad for a one-of-a-kind adventure dedicated to experiential education, professional development, and global citizenship. This opportunity would not have been possible without the support of our partners (Inspire) and donors of our mission of global sustainable development education and financial donations.​​​​​​​
With our inaugural scholarship summer underway as we speak, our Scholarship Board and partners chose to focus on Women in STEM, an underrepresented populous in the science, technology, engineering, and mathematics industries. We'd like to introduce to you our first three GREEN Advantage Scholars: Amy, JingJing, and Rosemary. These three women demonstrate impressive leadership skills, genuine passion for positive social good & community betterment, and are immeasurably driven to accelerate their dream careers & pathways that will lead them there. We are incredibly inspired by their steadfast determination to overcome obstacles including socioeconomic boundaries, racial & gender gaps in the present workforce, and courage in navigating the higher education realm as first-generation attendee(s).
"I have learned to not become deterred, but instead see it only as a mere challenge and not a barricade." – Amy M., FIU
​​​​​​​​​​​​​​For these reasons, and so many more, we selected these three young women to be the first recipients of our GREEN Advantage Scholarship opportunities. 
Meet Amy M.
---
Iceland: Renewable Energy & Sustainability
May 2017 

University: Florida International University
Major: Environmental Science
Age: 18 
Hometown: Hialeah, Florida
Tell us more about your background and day-to-day motivation? Jose Marti was one of the most respected poets and journalists who contributed to the Cuban revolution and who died fighting for it. My mother was one who was particularly fond of his poetry, he would always read it to me during my childhood. I never knew why he was so intrigued by this man as a child, but now I am aware of why because I have been moved by him myself. There is one particular quote from him that has stuck with me,"Ser culto para ser libre," which means be educated to be free. This had been cemented onto me because I know it to be true and I want to be as free as the books I read allow me to be. As I grew up with this in mind, I grew a personal affinity to science… Everything was intricate and part of the greater scheme that makes up our planet and universe. This type of knowledge thrilled me because it provided me with explanations. The sensation of being able to explain how our genes work and how proteins are made overpowered me. As scientific knowledge filled my life, I knew that I wanted to pursue this as a career. Entering into the world of science can be frightening because it is a career path that does not have many women in it and even fewer Hispanics in it. I am often discouraged from even considering it because of the challenges that it will pose to me not only in my studies, but socially. It has been a challenge to overcome this and yet, I have learned to not become deterred but instead see it only as a mere challenge and not a barricade.

Tell us why you rock! I believe I rock for the reason I carry a powerful will. With it, I drive myself to work towards learning as much possible. I do this for the reason that this knowledge will be used to search for answers to questions that are evident in our society. This will allows me to explore biology and ecology so that I can integrate this understanding into policy. Most importantly, it drives me beyond any claim thrown at me that I can not do it.
Why do you believe that The GREEN Program is right for you? As a future researcher and lawyer, I can benefit unexchangeable knowledge from this experience. The Green program will expose me to the researching process that I seek for; one in which I can be exposed to other societial methods of stablizing human and environmental interactions. This will allow me to witness first-hand how scientific research can provide policy making guidelines. Therefore, by participating in this program I can learn the reality of how policy makers actually incorporate scientific research into their policy's. Ultimately, I will obtain the skills I need when I perform my own research and gain some insight on how science could be more effectively incorporated into environmental legislation.
What are your career goals? I am interested in the unhealthy relationship between the environment and human societal development. I would like to study how we can improve upon this parasitic relationship and move it towards a more mutualistic one.
Meet JingJing Z.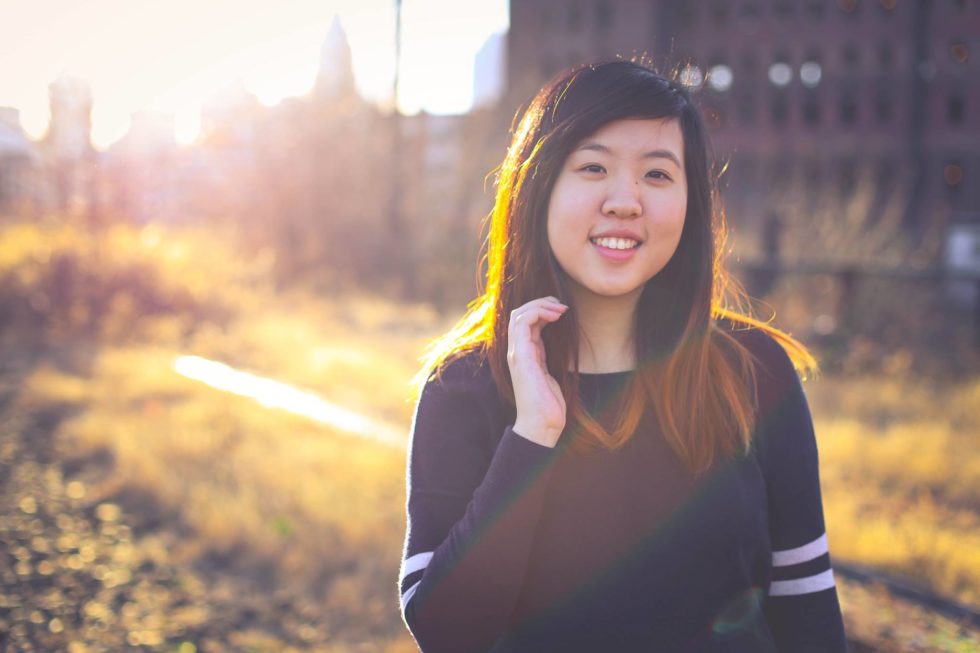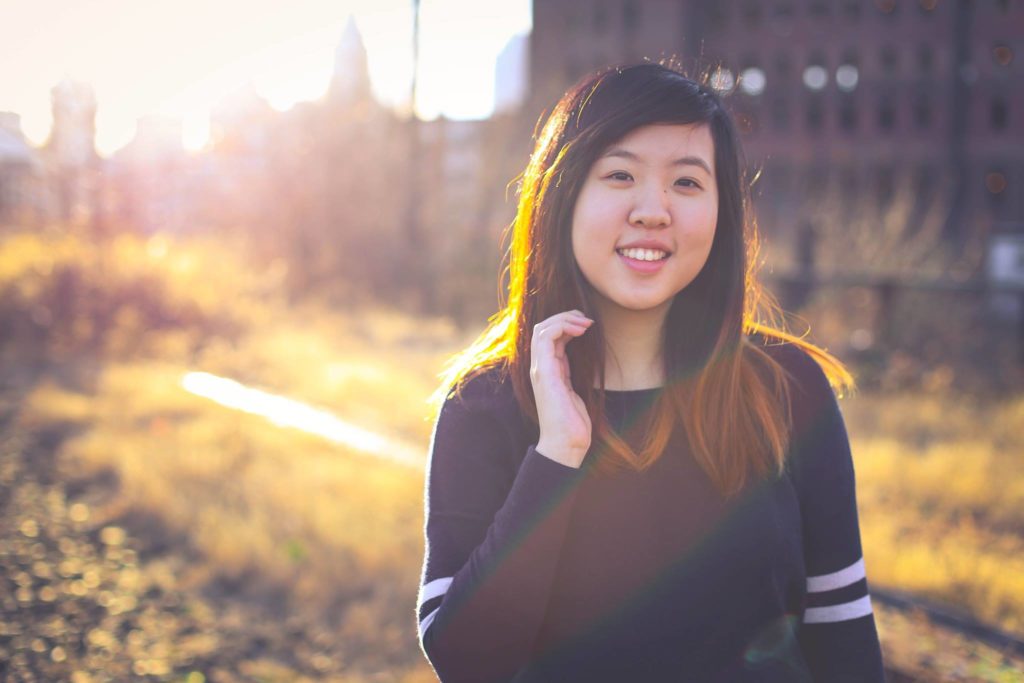 Japan: Disaster Mitigation & Nuclear to Renewable Transitions
August 2017
University of Pennsylvania
Major: Systems Engineering
Age 20
Hometown: Philadelphia PA
Tell us more about your background and day-to-day motivation? To study abroad, even if it's just for ten days, is already the opportunity of a lifetime…. During orientation, I lost count of how many people kept raving to us, wide-eyed freshmen, about study abroad and how much it augments your college career. But they don't talk about the logistics and obstacles behind that choice, and my socioeconomic background was once again holding me back. I thought the days of closing applications due to program fees and skipping over unpaid internships was over. So when I came across the GREEN program's scholarship fund this year I was ecstatic.
To study abroad… is the opportunity of a lifetime. I desperately wanted an international experience before graduation and here was my chance. I want to experience a difficult culture and country that I've never been to. Couple that with learning about sustainability and raising awareness on the environment, that's incredible.
Why do you believe that The GREEN Program is right for you? I think now is the perfect time to travel the world before responsibilities and the corporate world come settle you down into a routine. Experiencing different ways of life and cultures makes your mind expand and your perspective of the world even bigger. And that experience is priceless. But more importantly, with the world becoming more connected than ever is the exchange of countless ideas. I think looking for better ways to coexist with our environment and find ways to develop clean energy should be a goal for every country that has these problems. So to see what Japan has been doing first-hand would be amazing and possibly groundbreaking if we could also use that technology for other disaster-prone or heavily polluted areas around the world.
Tell us why you rock! I'm always trying to learn more about things whether it's about politics, a good book, or exciting upcoming technology. My curiosity gene developed back in elementary school when my parents handed me my first library card; since then, I've read a ridiculous number of books ranging from magic to slice of life. Now, I wish to satisfy that gene by trying things that years ago I would've never agreed to. I've gotten more adventurous and I'm more than ready to take on the world.
What are your career goals? First and foremost, I want to make peoples' lives easier whether it's through something tangible or just designing a machine part. At the moment, I'm very interested in UI/UX and human computer interaction. Growing up, I've always been an artistic person and I wasn't willing to let that go in exchange for some office job. I'm looking for career paths right now that allow me to stay creative but at the same time also have some sort of impact on the world. The future is tech, and designing applications from a user point of view is very important. Or it could just be the logo of a highly influential company. All in all, I want to make a creative impact.

Meet Rosemary N.
---
Iceland: Renewable Energy & Sustainability
May 2017
University: The College of New Jersey
Major: Civil Engineering
Age: 20
Hometown: Perth Amboy, New Jersey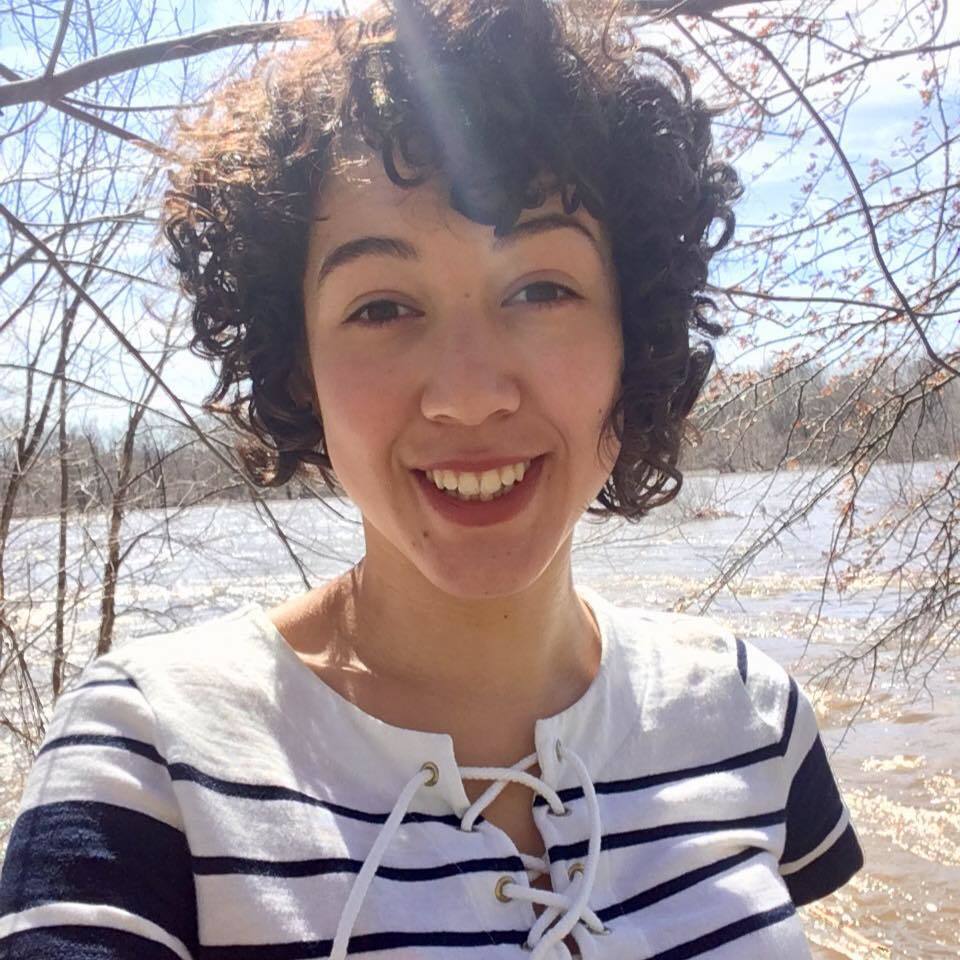 Tell us more about your background & your day-to-day motivation? My life has given me many challenges and I've grown stronger from each. I live in an urban, lower-income city. I am a first-generation American that is Hispanic/Latino, as well as a first-generation high school graduate and college student. In college, I major in Civil Engineering despite being a female in a male-orientated field… [I've learned] to be independent and seek out all the necessary tools I would need to pursue the American dream and a better life while also being there for my family. Despite my identity and my life history, I am still strong!
What do you want to get out of your GREEN program experience? I would like to do a lot of growing in a personal way while participating in this program. I would love to expand my mind more, learn a lot, become more open minded, and definitely meet some inspiring and soulful people. I want to leave the program pumped and ready to take on the world and promote more sustainability across all topics and issue areas and with a network of fellow alumni that are not only supportive, but are willing to continue helping me unravel my mind more and process more new wonderful thoughts and ideas! And of course, I want to have some wonderful memories and adventures that enrich my soul.
Tell us why you rock! I'm awesome because I love the environment and it has helped me overcome a lot. Hiking, sailing, green tea, essential oils and fresh air have helped me overcome a severe anxiety and a personal toxicity I had within myself and other obstacles like being a first-generation high school graduate, college student and American! The words (of) integrity, independent, adventurous and open-minded best describe me. I'm a proud social justice and environmental advocate and AmeriCorps member. I believe small acts can really change the world.
What are your career goals? I would like to be a civil engineer (with passing both FE and PE exams) as well as work on more sustainable infrastructure by design, efficiency, use of energy resources and the (recycled) materials used. I hope to keep up with my career in engineering as well as co-own a humanitarian cafe that will run on alternative energy while promoting more environmentally friendly foods and drinks while fostering a vibe that grounds and centers those that enter.