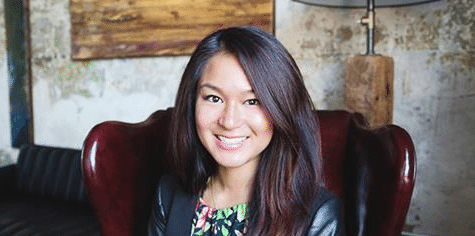 Melissa Lee, 26
Founder and CEO of the GREEN Program
A first-generation Chinese-American, Melissa Lee was born in Queens, NY, grew up in central New Jersey, and attended Rutgers University. While still in school, she traveled with her parents back to their native communities, and these experiences had a profound impact on her. When she returned to traditional education, the contrast between academia and what she experienced abroad inspired her to develop programs that take students out of the classroom and into the real world.
Live it. Love it. Learn it.
I was bored in college. I could study and get the grades but it didn't inspire me. The traditional academic model felt constricting and hollow. I kept thinking, there's just got to be more in life. Everything outside of the classroom was just a lot more intriguing to me.
During my sophomore year in 2009, I founded The GREEN Program, a socially conscious for public benefit company, that's now partnered with over 400 universities, in more than fifty countries, serving thousands of students around the world. The GREEN Program enables even the busiest students to gain unrivaled global leadership experiences while bridging the gap between "theoretical textbook learning" and real-time industry insight.
We've come this far, and we're going to continue to reach our future goals because we're passionate, dedicated, and energetic; we know where we want to go and we're willing to work hard for it. The process has taught me so much, and as an educator, I'm honored to have the opportunity to share some valuable lessons I learned along the way:
1. Do it.
You have to just do it. Nike got it right from the beginning. You have to be spontaneous. If failure comes first, just keep trying, don't let it scare you. One of the first pieces of advice I always give undergrads I work with is this: Start the moment that you have an idea. Life picks up really quickly and before you know it, your windows of opportunity begin to close.
When it's just an idea, it's a lot more fun. It's a lot more exciting. Early on, having something really exciting, will get you going in the morning. It's a fun challenge, so you want to use that to your advantage and dive into it. When I first set up my course in Costa Rica I thought to myself, "Why not? Worst case is I take a trip to Costa Rica!"
Ask yourself "Why not?" instead of 'Why?" When you're younger, you really should just try; it's the perfect time when you don't have major responsibilities. You have nothing to lose and everything to gain.
2. Go explore.
I can get good grades like anyone else who commits to it. But the real question should be why are you studying, what you're studying? Are you just going through the motions? Are you there because your parents suggested it? Why do you want to be an engineer? Is it just to make money? How do you even know if you'll like being an engineer?
When I was fourteen I thought I wanted to be a doctor, so I invented my first internship. I approached our family physician and asked if I could work for the summer, and so I did. I was exposed to what they really do; I worked with patients, charts, spent time in the lab, and did all kinds of things that helped me better understand what really goes on. And I saw a few things that made me say, "Yeah, this isn't for me!"
The problem is, many people spend their lives studying a given topic or earning a particular degree and then when they get it, they don't even want to work in the field. That's really sad; you spend years of your life, countless hours, and go into debt and for what? Just to have a degree? It's so much better to get out of the classroom and experience things as they really are. Then, you can come back recharged and dedicated to your degree, or have the knowledge that you need to change it.
Experiences can fill you with purpose.
3. Be comfortable with failing first.
Babe Ruth once said, "Never let the fear of striking out keep you from coming up to bat." If you never try, you're never going to succeed. And that means you're going to make mistakes early on. Embrace them. Learn from them. Enjoy them. Grow from those failures. They'll make you a better leader.
People love to say "Failure is not an option." That's just not true. Everyone who's ever reached greatness intimately understands that failure builds experience and experience creates success. Accepting that early on, changes your paradigm; it empowers you to take calculated risks and it allows you to see opportunities that you might have previously missed.
Original Article: http://theplaybook.magicjohnson.com/32-under-32/melissa-lee