Crafting the perfect resume can seem like a daunting challenge. However, it's a necessary first step when reaching out to employers, separating yourself from growing competition, and ultimately landing an interview. Because your resume serves as first impression on paper, how this is done is certainly not a 'one-size-fits-all' endeavor. Not to worry, we're here to help!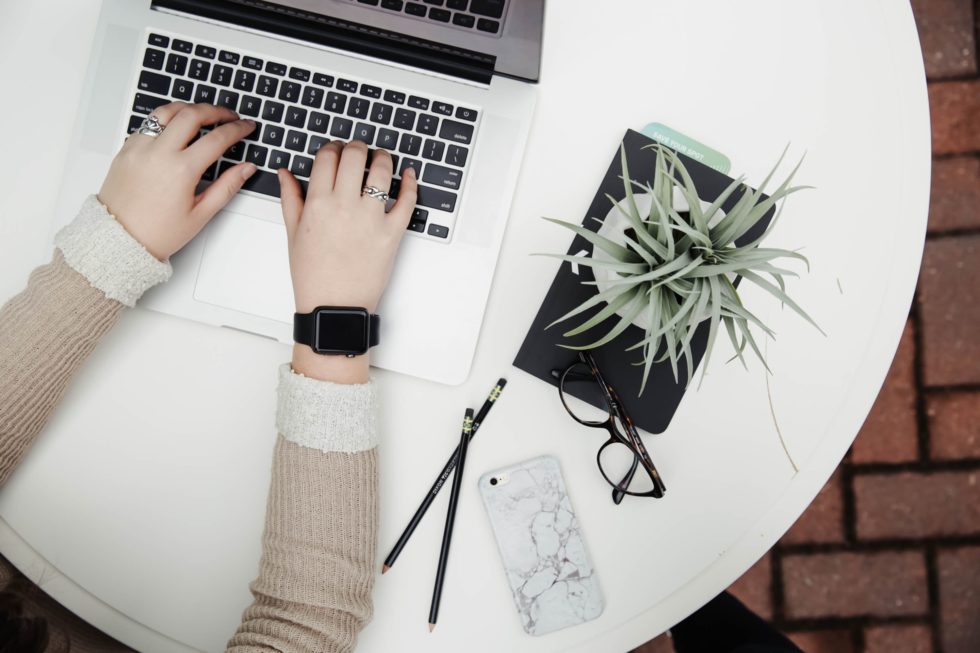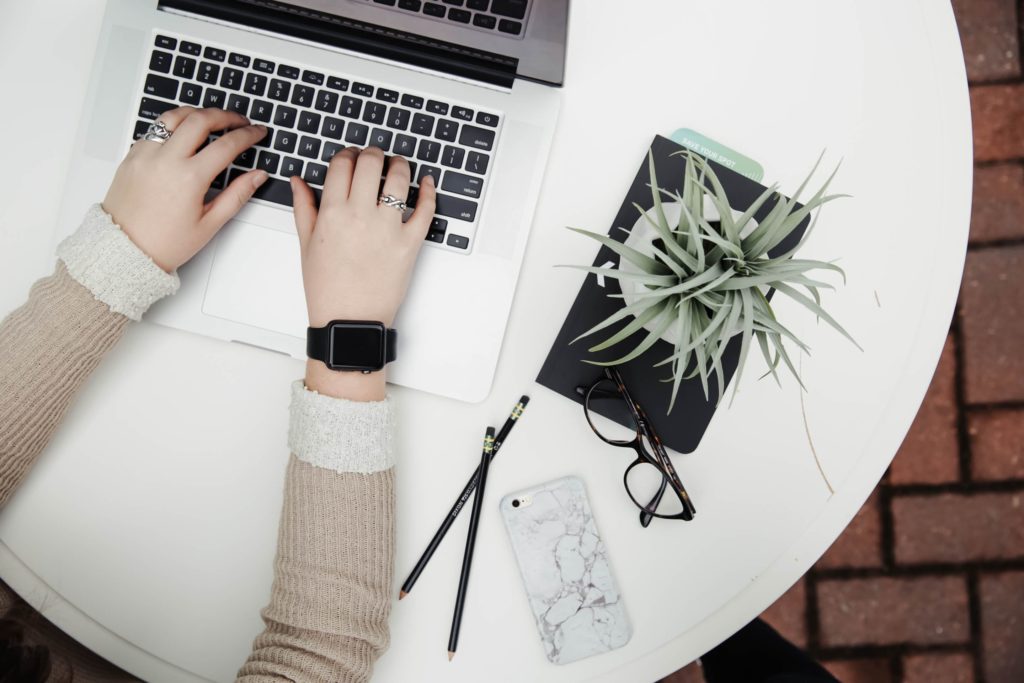 TGP's top tips & tricks:
1. Keep it updated
Resumes are a continuous work in progress. You want to always make sure you are presenting yourself in the best way possible, catering your resume to the specific opportunity you are applying for. Research the company thoroughly, seek out current employees to see what experiences, skills, and types of people they are seeking and present yourself in that manner.
PS: Proofreading throughout this process is key!
2. What type of resume is best for what I'm seeking?
Chronological | Traditional format, listing your work history with the most recent positions and experiences first. A preference for many employers, this allows he/she/them to easily navigate your career & education journey.
Functional | Focusing on skills and experiences, this format is typically used to demonstrate acquired skill sets or themes of said qualities. This option may be relevant for you if you're seeking a career change, have gaps in employment history, have a work history that is not directly related to a potential job, have frequently changed jobs, are re-entering the workforce, or are an entry-level applicant.
Combination | Based on the title, this is a combination option of the first two types of resume formats, emphasizing your skills and work history.
Targeted | This format is designed for a specific job opening and is written to highlight the skills and experience relevant to said position. This is the best option if you are serious about a specific position and have the background relevant to what the employer is looking for as a potential hire.
Getting a second, or third opinion
The more eyes you can get on your resume, the better. Receiving feedback from different perspectives is important in making your accomplishments digestible and understandable to a variety of people.
Who knows! In this process, someone might send it along for a career connection.
If you're unsure about the idea of friends and family reviewing your resume, another route you can take is by going through professional services such as recruiters and staffing agencies. This is a beneficial option if you're interested in having your resume available in databases designed to pull potential candidates when the appropriate position comes along.
>> Submit to the Green Recruitment Company
Word choice, kind of a big deal
Be concise with word choice. Did you know that on average, resumes get rejected in 30 seconds or less?
Here are a few key concepts to keep in mind:
Indicate your level of involvement on projects and other assignments (leader, contributor, etc.) Use strong verbs to convey your message right away: Built, configured, deployed, implemented, instead of responsible for or completed. Don't overthink your technical word choice; use clear, concise jargon that can be understood easily, yet relevant to the field of which you are applying to. Break down these descriptions in into 3-5 digestible bullet points
Writer's block? Check this out for insight into the right words to use.
What are you bringing to the table?
A personal professional statement is helpful at the top of your resume, and can be up to 3-4 lines of text. This statement is aimed to sell you to the potential employer, and introduce the resume. A resume objective highlights skills, and explains the specific job you the applicant is looking for, your objectives. This way of doing it is trending out of popularity, and a summary statement is more widely used and appreciated by HR. Summary statements focus more heavily on you work experience, demonstrating you are the best person for the job. This can be a bit hard for entry-level, so a combination of the two works well.
Measurable Accomplishments
Numbers stand out. If you can, it's highly encouraged for you to quantify your accomplishments and be prepared to back them up with first-hand experiences.
References, are they neccessary?
Having references on your resume is no longer mandatory, and isn't really in practice anymore. So, if the application does not require references, don't! When an employer does require references as a part of the job application, send or upload a list. This list should include at least three different individuals, and have their full name, current job title, company, address, phone, and email address. It's important to make sure you have permission to use the person as a reference, and notify them in advance that they may be contacted.

Now, how should you incorporate TGP?
We are here to help you with this process, and specifically assist with integrating and featuring your GREEN Program experience with several options. Below are examples from TGP Alumni.
Education
The GREEN Program: Reykjavik University Iceland School of Energy
Competitively selected among 25 other global student leaders to join The GREEN Program: an international career focused experience in sustainable development.
Gained exclusive access to top-tier renewable energy facilities: geothermal, hydropower, wind and biofuel
networked with industry professionals, and engaged in coursework focused on energy, economics, and policy taught by industry experts
Leadership activities through group project work, cultural immersion activities and advenutres. Example: Glacier hike to experience climate change impact
Sustainability Capstone Project: Interdiciplinary group SDG innovation project presented to industry professionals, faculty and peers
Professional and Leadership Experiences
SDG Capstone & Project : The GREEN Program, Cusco Peru
Led an interdisciplinary team to develop an entrepreneurial business plan addressing a modern sustainability challenge connected to the Sustainable Development Goals (SDGs)
Built a self sustaining greenhouse with upcycled materials for a local under-resourced elementary school
Conducted audit and maintanence for clean water system in small town to ensure elementary school has clean water for children
Educated elementary school children on the UN SDG's through story telling and art. Painted mural at school.
Global GREEN Program Ambassador
Competitively selected from a network of over 2,000 alumni to represent and share my experience with The GREEN Program on campus
Joined a world-wide network of over 30 GREEN Ambassadors committed to advocating for sustainability and global learning opportunities
Built a successful multi-faceted outreach campaign which included organizing events, networking with leading faculty and staff, and engaging my community on the benefits of hands-on sustainability education
Future of Work
The vast skills and knowledge needed for future jobs is rapidly changing. You want to strategically demonstrate you have skills beyond technical capabilities and your education. HR managers call these things soft skills, leadership capabilities, creativity, emotional intelligence, adapatability and resiliency. These aren't typically things you state directly on your resume, but can be indirectly inferred through your unique experiences and on the cover letter. Many of these muscles were flexed on your GREEN Program through the leadership adventures, group Capstone work, connecting with experts and professors from different cultures, etc. This is why TGP is so valuable on your resume becasue it can bring out these desirable traits! Check out the below image from the Future of Jobs Report by the World Economic Forum demonstrating the change in desirable 21st century skills for not so future jobs.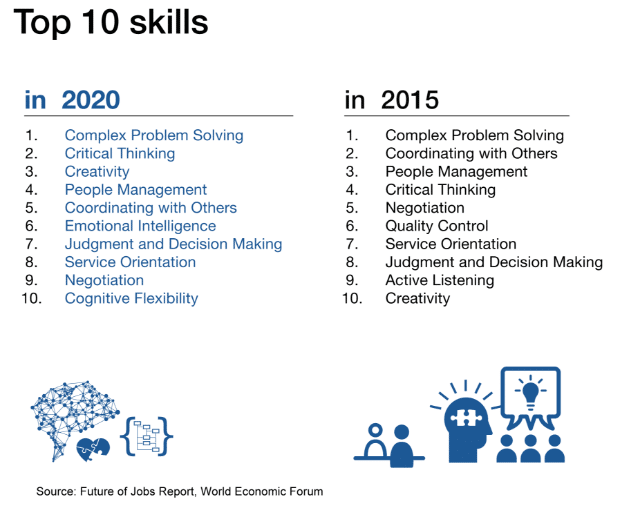 RESUME RESOURCES
Design not your thing? Check out this easy to use, free program with modern design templates: CANVA.COM
More resume & job search tips
18 favorite job search tips for 2018
How to create your environmental engineer resume
How to incorporate study abroad in your resume
How to get a job in sustainability
If you want some feeback on your resume, reach out to our team! Shoot us an email with your current resume, and any opportunities you are interested in. You can also post on the TGP LinkedIn Alumni Network group for feedback from your peers. Happy job hunting!
– The GREEN Program Team
[email protected]