A small country with a population of just over 2 million people, Slovenia is a heaven for nature lovers. Approximately 60% of the country is covered in forests, and it also has 40 parks and reserves where a rich variety of plants and animals can be found [11]. Slovenia also has beautiful lakes, among which the famous glacial Lake Bled, where the 11th century Bled Castle can be found on a cliff overlooking the lake.
If Slovenia's outdoor beauty isn't reason enough to prompt a trip to explore, their efforts to preserve these natural wonders certainly will.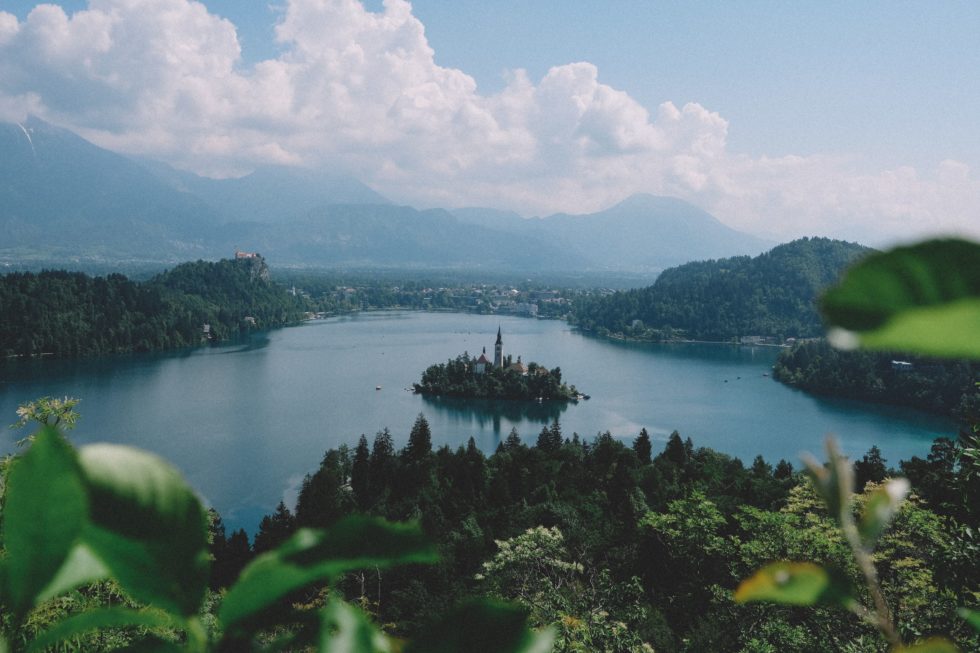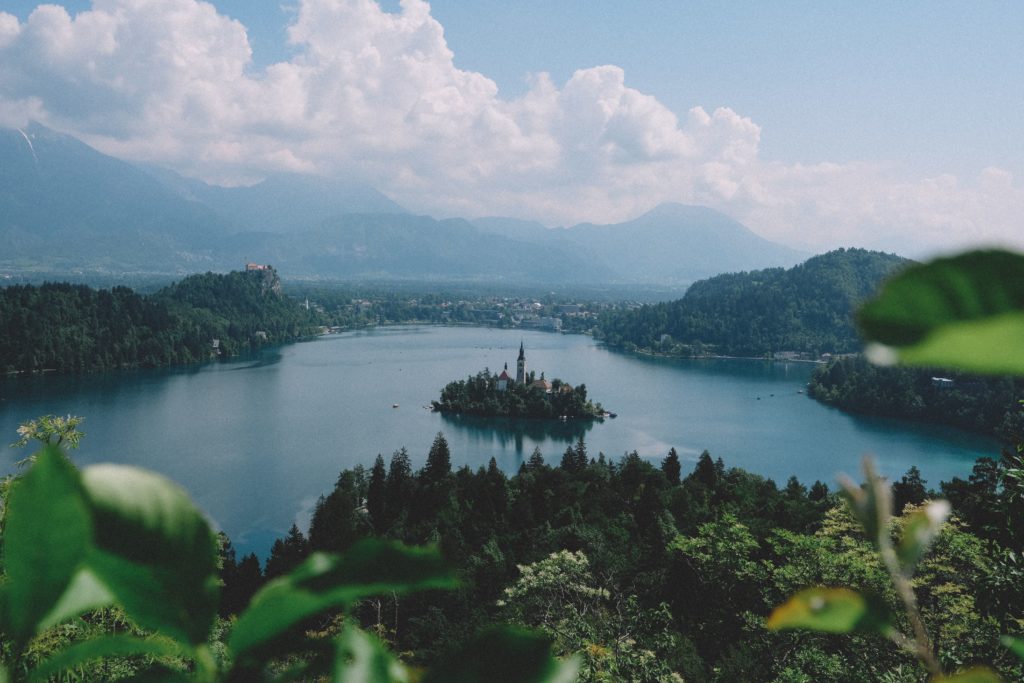 The world's most sustainable country: Slovenia
---

Slovenia has been declared the most sustainable country in the world by the Green Destinations organization in 2017. The country scored positive in 96% of the 100 criteria established by the organization, related to various aspects such as climate change, culture, biodiversity etc. [13]
Not only that, but its capital, Ljubljana, was also the 'European Green Capital' in 2016 [14]. The capital is a leader in recycling and waste management, collecting over 60% of separated waste.
Sustainability is at the top of the government's long term priorities. In 2017, the former Prime Minister Miro Cerar emphasized the importance the government places on the environment and the country's natural resources [15].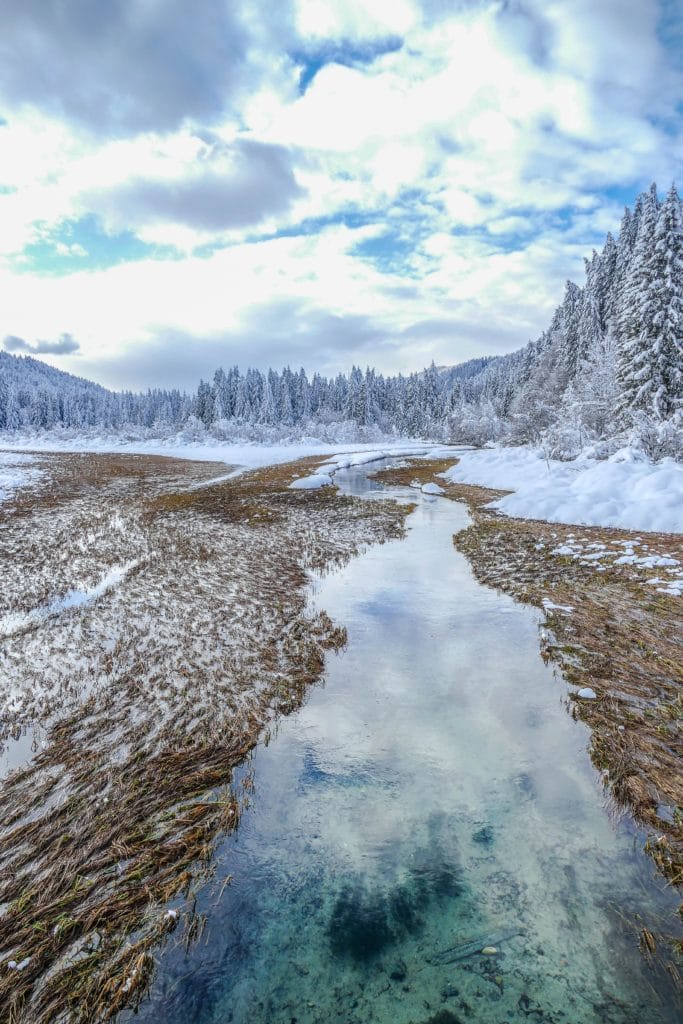 Let's talk: Biodiversity & natural resources
To celebrate Earth Day, the former PM stated the vital role of bee conservation for the environment, welcoming Carniolan bees (a native Slovenian breed of honey bees) into an urban apiary in the government building [16].
Apart from the protection of bees, Slovenia is highly active in the conservation of its biodiversity and natural resources, being home to around 22500 animals and plant species. Additionally, its numerous forests, rivers, lakes and karst caves have been very well preserved and kept clean.
As the country's road traffic and urbanization grew, Slovenia realized the importance of protecting its nature. Being a popular destination for hikers offered the additional incentive for the country to take advantage of the beautiful landscapes and promote green tourism, thus ensuring the high standards of nature conservation and cleanliness [17].
I feel Slovenia, the brand of Slovenia
Slovenia has a brand with a meaningful message – I feel Slovenia. The Slovenia brand combines all areas of Slovenia, including tourism, and a mix of emotions, sensibility, and the Slovenian green colour are at its core and identity, according to the Slovenia Tourism Board.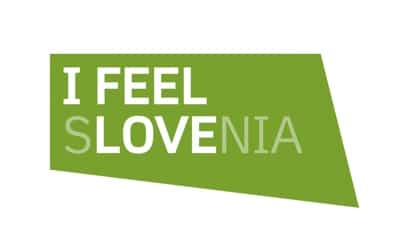 Through the 'I feel sLOVEnia' brand, the country is also promoting itself as a green destination for sustainable tourism. Among other positive aims, the project encourages sustainable practices in the travel industry and educates consumers on these practices [18].
Let's talk: socio-economic sustainability
From looking at 'Slovenian Development Strategy 2030' adopted by the government in 2017, it is clear that the country focuses not only on environmental sustainability, but on sustainability in all its aspects [19].
Among its development goals are 'economic stability' and 'inclusive labour market and high-quality jobs'.
However, these goals would be achieved in a sustainable way, complementing other goals such as 'low-carbon circular economy', 'competitive and socially responsible entrepreneurial and research sector', 'safe and globally responsible Slovenia' and 'knowledge and skills for a high quality of life and work' (among other equally positive goals).
Slovenia recognizes its future development as being dependent on the ability to successfully adapt to future global trends and challenges, and they 'want to create the conditions for and establish a systemic approach for sustainable development.' [20]
Learn more about the Slovenian Development Strategy 2030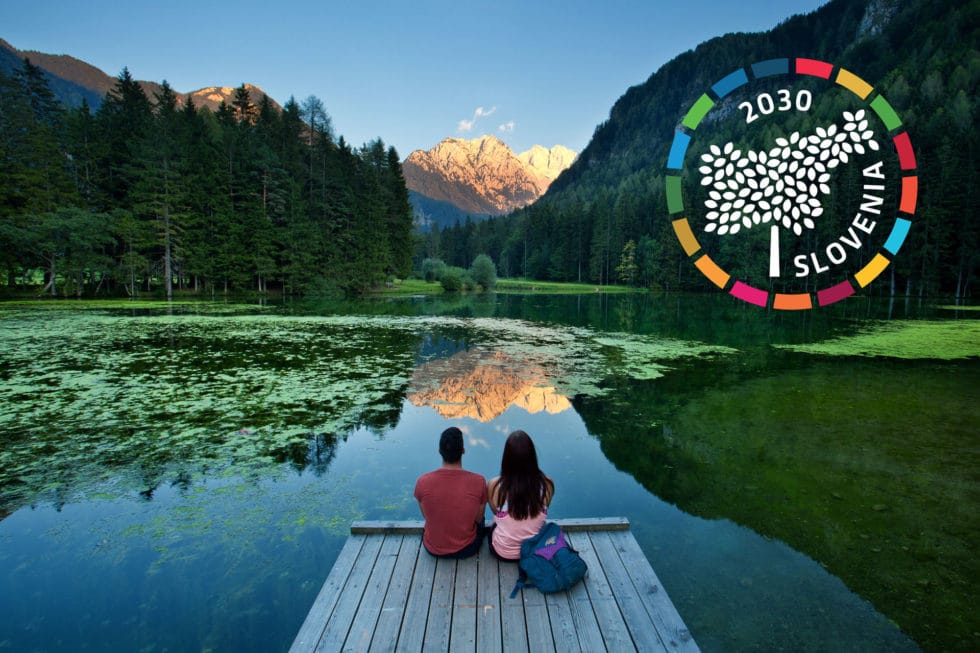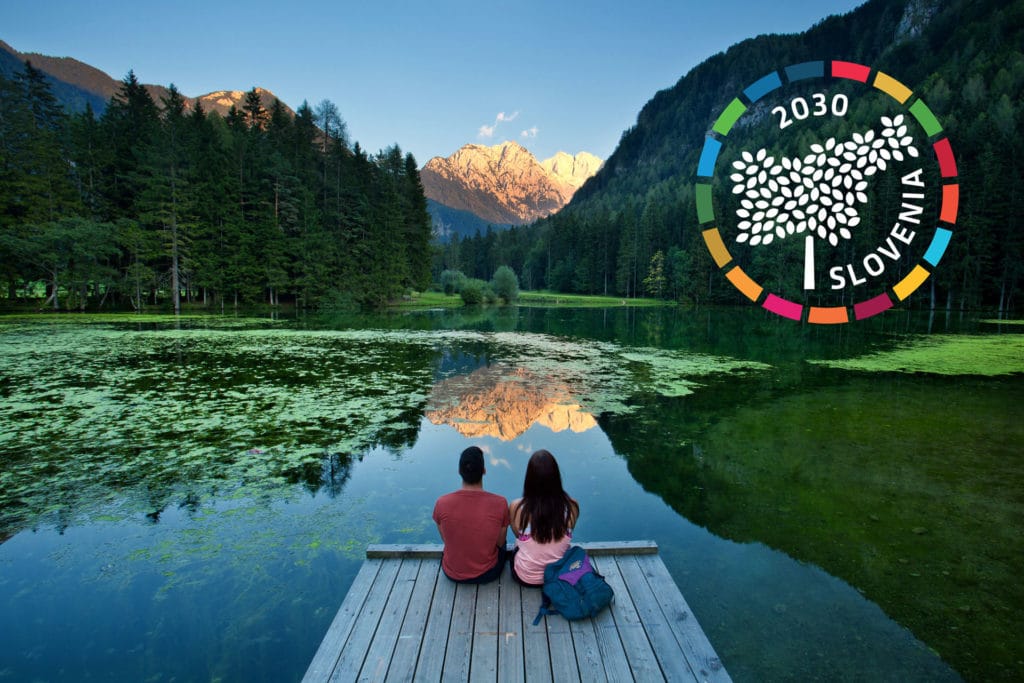 "Slovenian Development Strategy 2030, adopted by the Government of the Republic of Slovenia in December 2017, presents a new long-term national development framework. Its primary objective is titled "Slovenia, a country with a high quality of life for all." With five strategic orientations and twelve interconnected development goals, it sets a new foundation for the future development of Slovenia. By including the 2030 Agenda for Sustainable Development, adopted by the United Nations, Slovenia is recognizing the importance of a sustainable, inclusive and more conscious future where society as a whole can flourish." – vlada.si
With a focus of providing and ensuring a high quality of life and well-being for Slovenia's residents, the 2030 Development Strategy focuses on five key pillars:
Inclusive & healthy society
Ongoing learning
Economic productivity
Natural environment preservation
Governmental efficiency
Photos from Slovenia governmental website here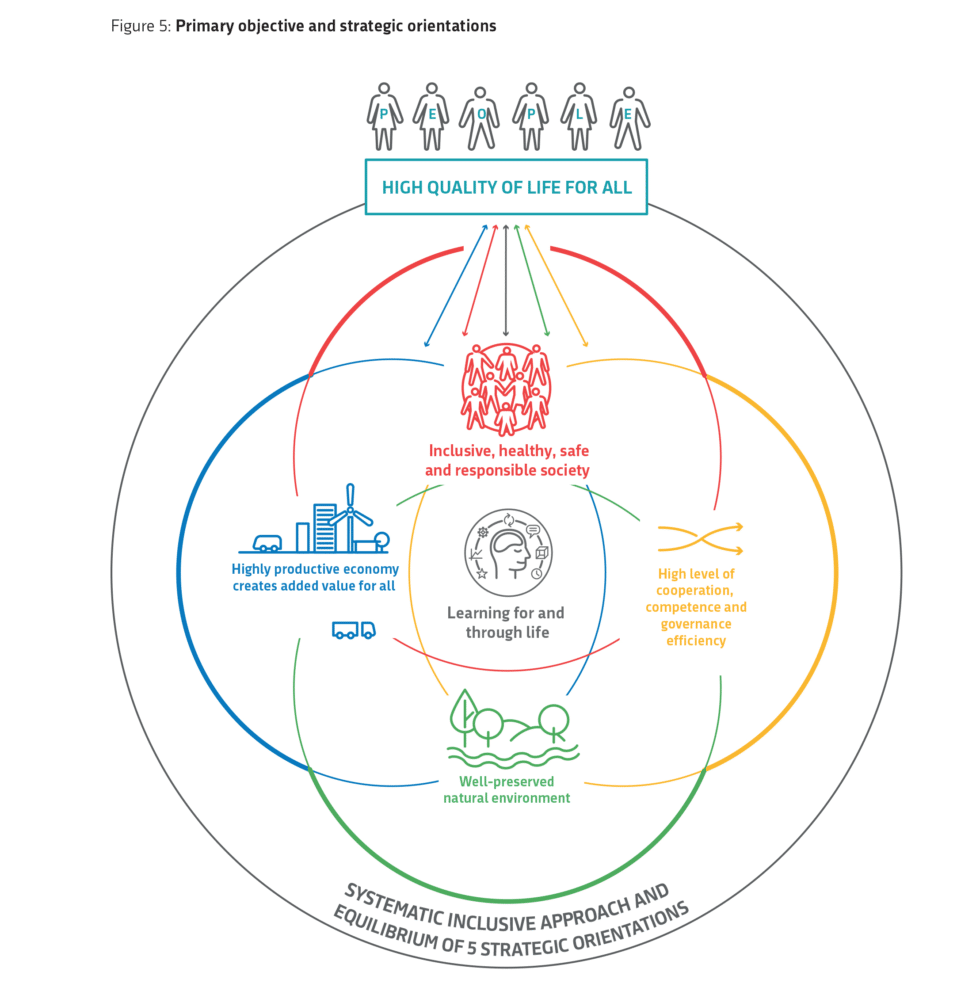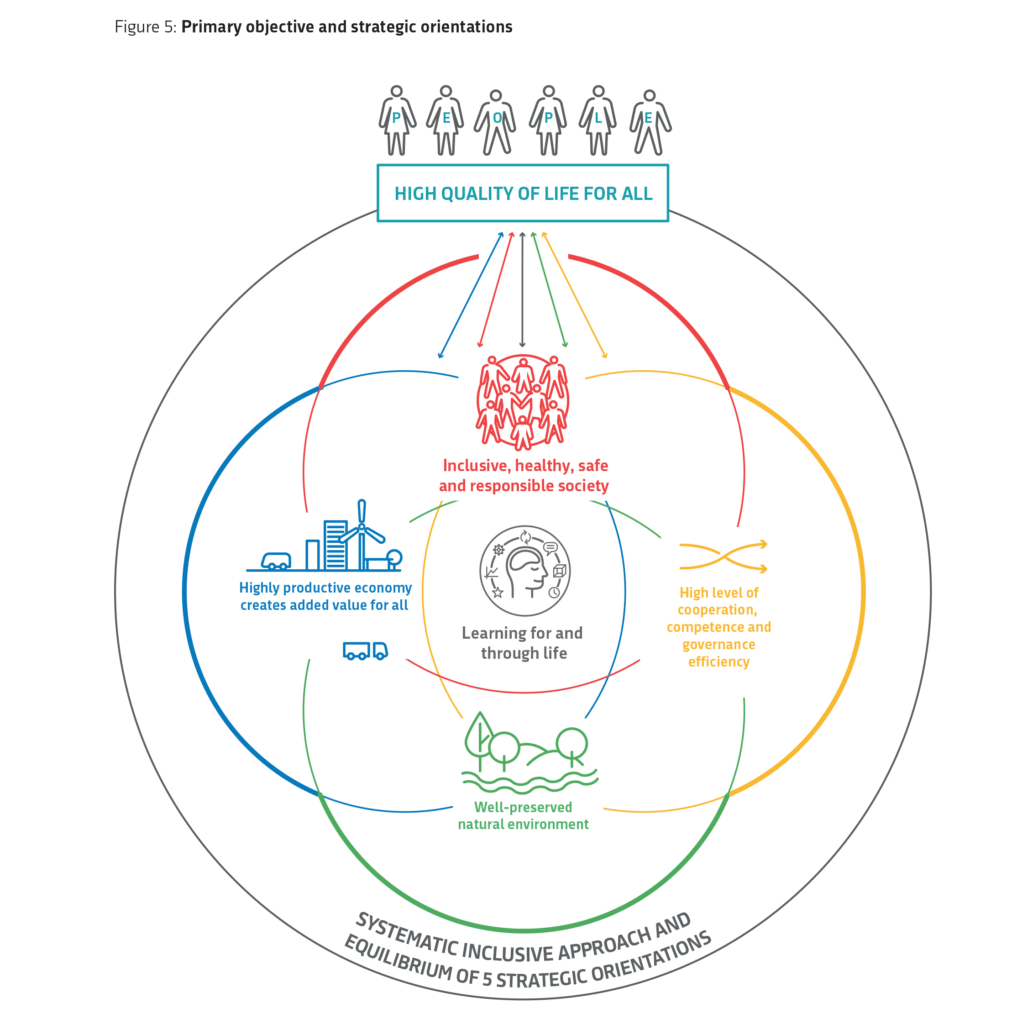 For more information about this Strategy, please visit the Republic of Slovenia, Government of the Republic of Slovenia website here.