This past March, Ramon Crespo, an Electrical Engineering student at California Polytechnic State University (Cal Poly), joined us in Fukushima, Japan for our 2018 spring break adventure. Amongst some of our newest GREEN students, Ramon dove into all things Disaster Mitigation & Nuclear to Renewable Transitions as seen through the past, present, and future practices of the historical events of 2011 in Fukushima.
Inspired by Ramon's thirst for adventure, curiosity surrounding renewable energy systems, and motivation to learn about new cultures, we could not be more excited to welcome him into our GREEN community with the help of our partner, The Happold Foundation. Read on to learn more about Ramon's travels with us this past spring break!
Meet Ramon
---
Japan: Disaster Mitigation & Nuclear to Renewable Transitions
March 2018

University: California Polytechnic State University
Major: Electrical Engineering
Age: 23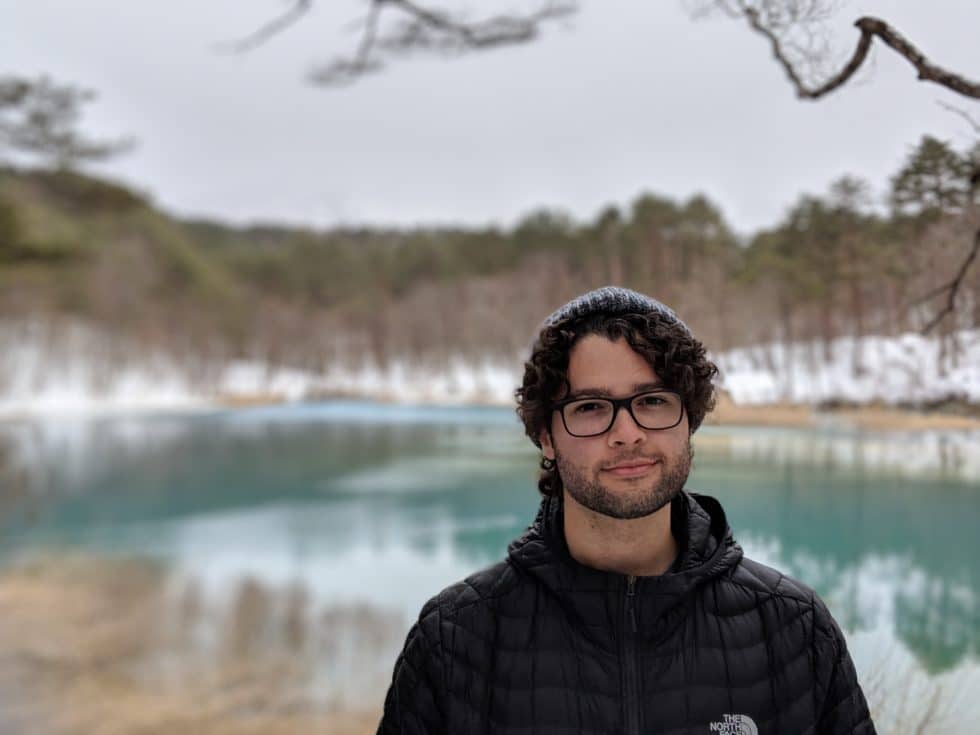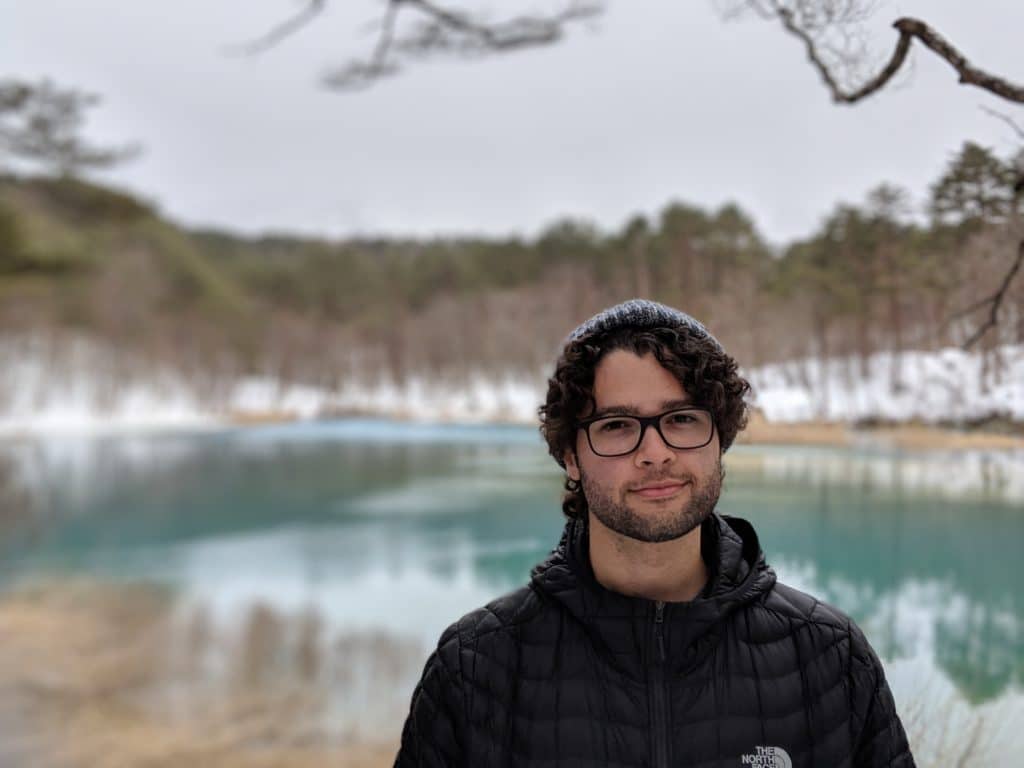 Tell us more about you! What is a day in the life of Ramon like?

My days consist of figuring out my next steps as I begin to get ready to graduate. Don't get me wrong, as much as I enjoy studying Electrical Engineering, it is highly time consuming and requires me to be on-campus. With graduation around the corner, I'm trying to change that. I'm trying to get off campus more and enjoy what's going on around my university's town, too. For instance, I do my school work from my favorite coffee shop, I go out for hikes, and I've always been passionate for cooking, so I cook delicious dinners for myself and my roommates (if they're lucky). [Laughs]

What inspired you to submit your application for The GREEN Program, and what was your immediate reaction when you received your acceptance?

My professor for power systems sent me an email about The GREEN Program! He went on the Iceland program and had only good things to say. I was already planning on backpacking through Japan on my spring break, so when I read about the Japan program and how directly linked it was to my studies, I knew I had to go.
My immediate reaction was, "Wow… they responded quick!" Waiting for a response after applying to a program – like an internship or a full-time job – are some of the most stressful times I've experienced! I let out a big sigh of relief, and of course, told my professor about it.

When preparing for your TGP adventure, what were you most looking forward to and what were you seeking to get out of your time abroad with us?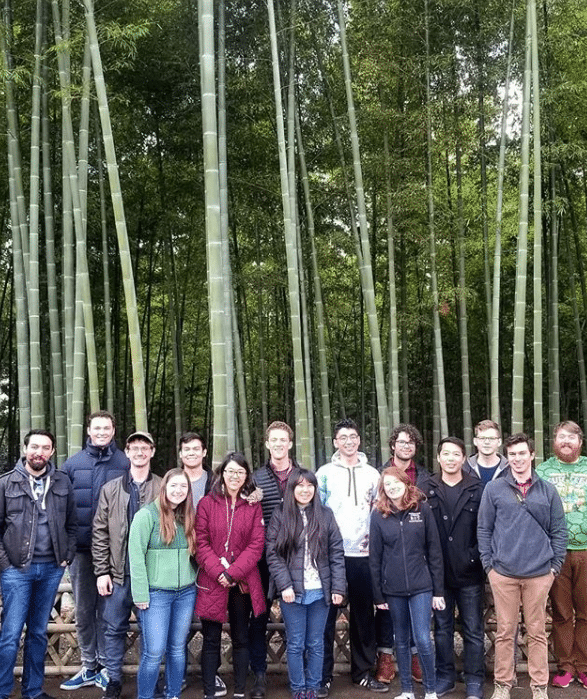 I was looking forward to the talks about renewable energy technology in Fukushima and Japan as a whole. As someone who has a taken a photovoltaic technology course and installed solar panels on a rooftop, I can say that I'm an advocate for cleaner energy production, and consumption. The opportunity to meet some of the best at what they do in Japan was very exciting to me.

"I was seeking a meaningful experience that I'll never forget from TGP, and that's what I got."
When you think back to Japan, what are some of the most memorable portions of your trip with us? Why do you think that these memories stick out?

I will never forger snowshoeing through Mt. Bandai with everyone. As someone who was born and raised in a tropical country, snow in its non-slushy state has always been a source of wonder for me – seeing the snow piled up eight feet high in a red pine tree forest surrounded by lakes of green hue, plus having the summit of Mt. Bandai in the background. I was completely in awe, and then, it started snowing.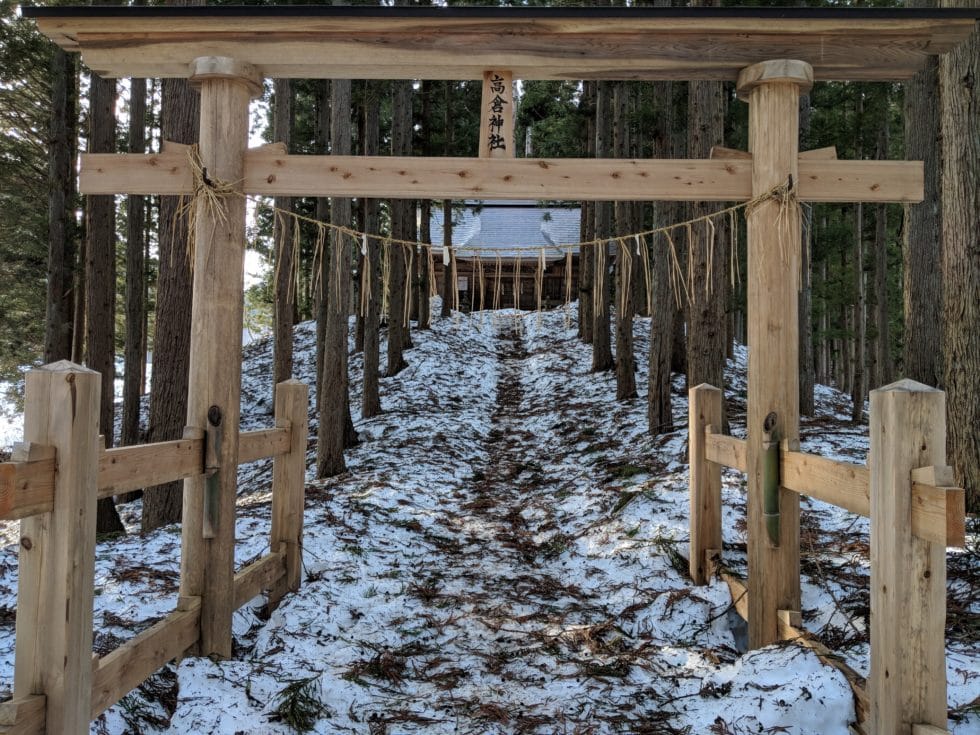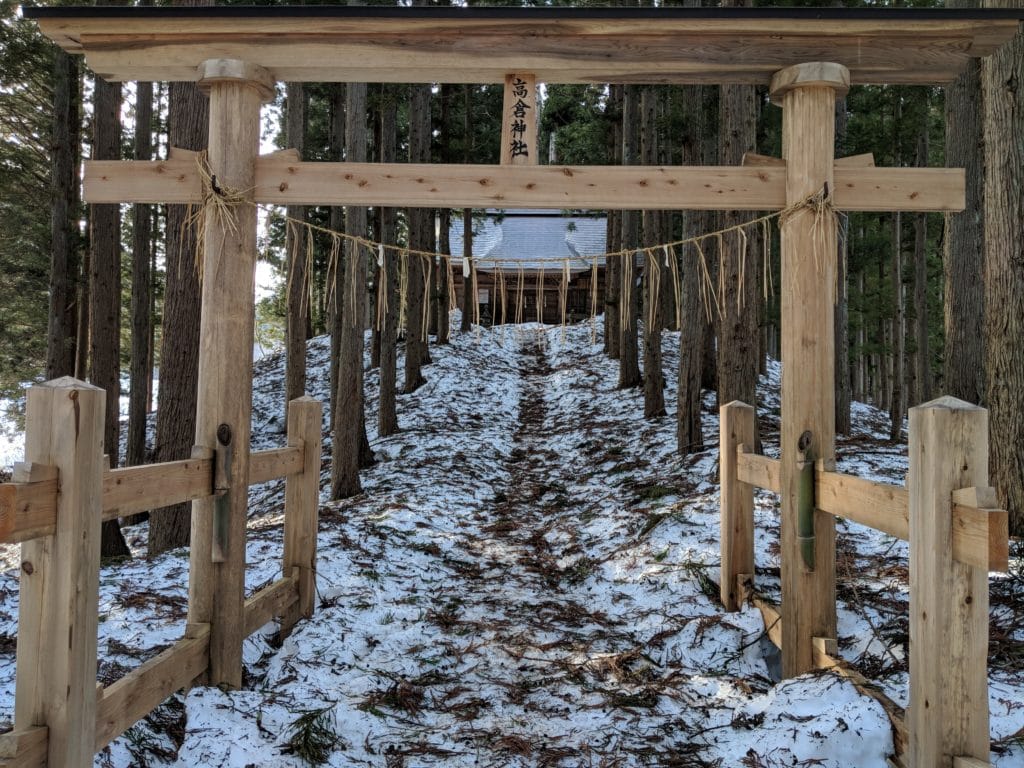 I thought to myself, "Wow, You're telling me I'm surrounded by this beautiful winter wonderland of scenery and then I experience the second snowfall of my life?! Get out of here!" Taking all that in and sharing a moment of silence for the people affected by the earthquake and Tsunami seven years before felt very peaceful and surreal. I felt in tune with nature, I will never forget it.
#onlyontheGREENprogram means having an adventure of a lifetime that uses meaningful interaction with the environment, the culture, the people, the experts, and fellow adventurers to make you want to save the world.
What does only #onlyontheGREENprogram mean to you?
Many of our students have an "Aha!" moment during their TGP program. Did you have a pivotal moment or an experience during your time in Japan that has altered or shifted the way you view the world around you?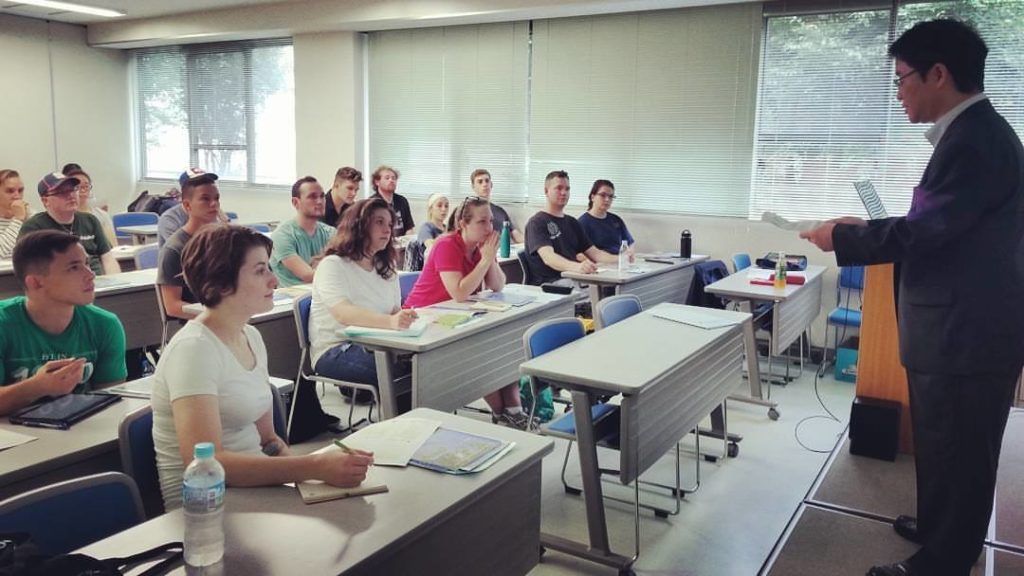 Dr. Onishi's lecture. I was amazed by his incredible background and work ethic; He is my real-life superhero. He is someone I aspire to be like when it comes to thinking more sustainably. Everything connected. I finally understood that the beautiful scenery I observed at Mt. Bandai is in jeopardy if humanity continues to expand in a non-sustainable way. Dr. Onishi told us about his daughters' aspirations to save the world, and I too, felt inspired to the do the same. I now have renewed confidence that I can help save the world too, even if I'm just one person.
Fast forward to graduation (coming up in just a few weeks): you're looking toward launching your career. What is your dream career, and has TGP had an impact on shaping this professional path?
My dream career is anything that enables to be myself in a dynamic environment with professionals from diverse educational and life backgrounds while working on current technology. TGP has inspired me to work sustainable thinking into every decision I'll make in my career. TGP has reminded me that every decision you make can have an environmental impact, so it's important to start thinking with this in mind holistically – personally, professionally, educationally.

"I now have renewed confidence that I can help save the world too, even if I'm just one person."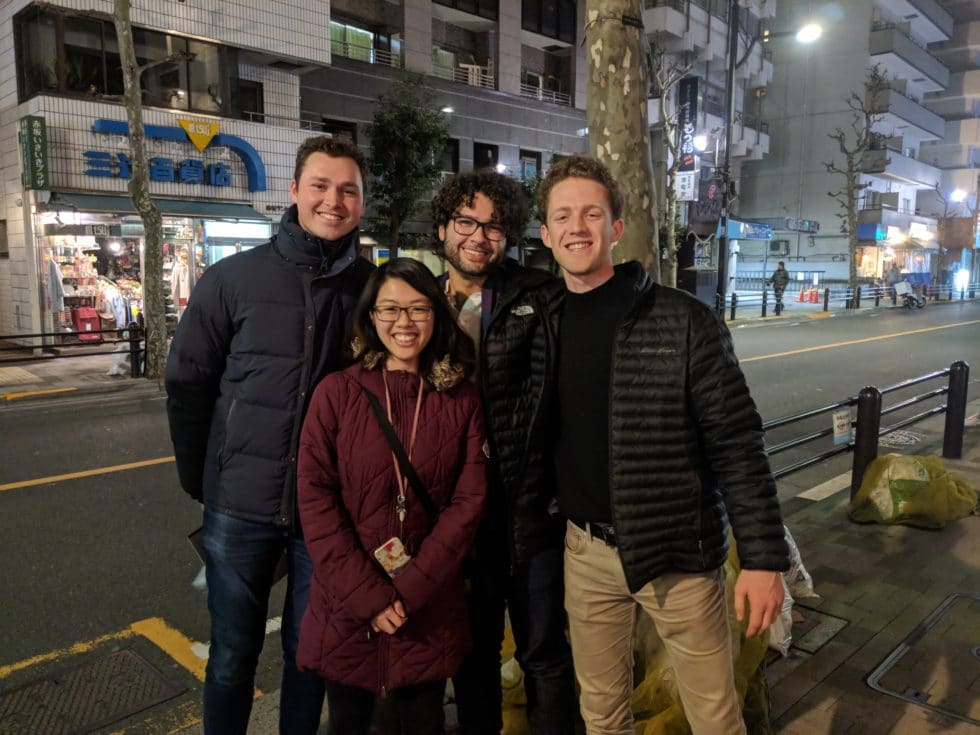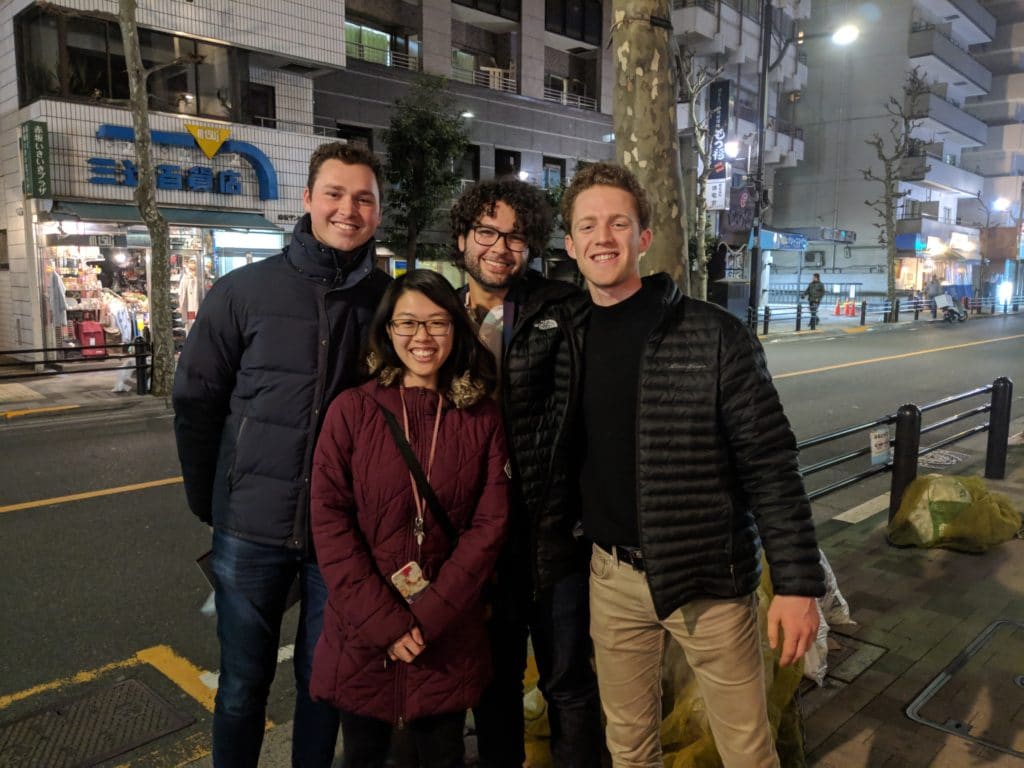 Why do you believe that other like-minded students like yourself, and others around the world, should have opportunities like The GREEN Program?

I think that being exposed to different cultures, sights, people, and ideas makes you grow and become more understanding, humble, and kind. Student leaders like myself benefit from TGP because it not only encourages us to start thinking more consciously, but also helps us grow new experiences and understanding, as well as connecting us with like-minded with professionals and peers.
I'm excited for where I see myself going because of The GREEN Program. I hope I can continue to join more programs like this in the future. I have already told my friends and peers about the amazing time I had, and how much I have learned.
As an alumnus of The GREEN Program and a member of TGP community, what are you most excited by?
What does it mean to you to be funded by The Happold Foundation, and why is this collective initiative important for young leaders?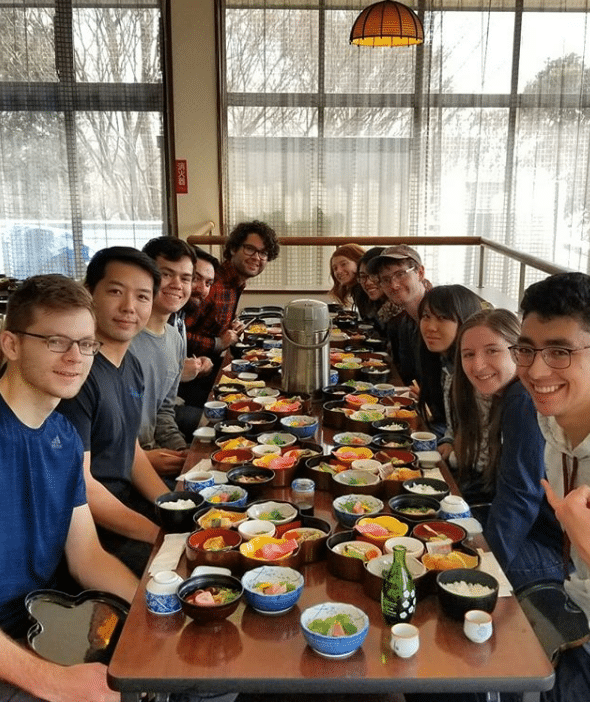 Being funded by The Happold Foundation is a huge honor. For me. it means that I now have the skills and tools to align more of my life goals closer to those of Happold's mission: to shape a community that wants to improve the built environment. I plan to use the skills I have attained throughout my career to bring something unique to the communities I live in, as well as to shape a better future for everyone, together. This collective initiative is important because I could not have experienced TGP without them, and I say with all honesty that I would have lost out on an amazing opportunity for personal growth if I didn't go on this trip.
Happold Foundation, together with TGP, has helped me become a better person, a more forward-thinking person, and I will carry that torch forward. Thanks to Happold, I am a more sustainability-conscious leader. I hope this initiative will continue creating better leaders for the future, as we certainly need new young leaders at the forefront for change around the world. From the bottom of my heart, thank you.