See Corey's Profile here 
My name is Corey Aydlett and I am a super senior in Environmental Technology and Management(ETM) with minors in Outdoor Leadership and Environmental Toxicology. I have always had a passion for people, the natural environment and animals, but none of those were evident to me until I attended NC State in August of 2012.
I enjoy the fact that many of my experiences as a College of Natural Resources student are interrelated, challenging, and enlightening. When I left the College of Engineering and transferred to the College of Natural Resources, I became immediately immersed and proactive about my academic career and extra-curricular activities.
I felt welcome and everything happened in a blink of an eye. First, I switched majors. Second, I looked at summer opportunities and landed an internship overseas in my major, which I knew little about. Third, I became an Engaging Leader (EL) which inspired me to continue building upon my leadership skills and impact the Wolfpack community. I had been in the College of Engineering for two and half years and I hadn't accomplished nearly as much compared to being in the College of Natural Resources. Fourth, I co-planned the College of Natural Resources Networking Development event that occurred in the Spring of 2016. Fifth, I applied to be an Orientation Leader (OL) and applied the skills I've learned from being an EL to being an OL for the Summer of 2016. Sixth, I also applied to The GREEN Program (TGP), where I finally had the opportunity to study abroad and engage in experiential education, adventure and professional development. Seventh, I enjoyed my experience as an EL so much, that I decided to be a part of the Advisory Board for the Fall of 2016 and, little did I know, also become an ambassador for TGP.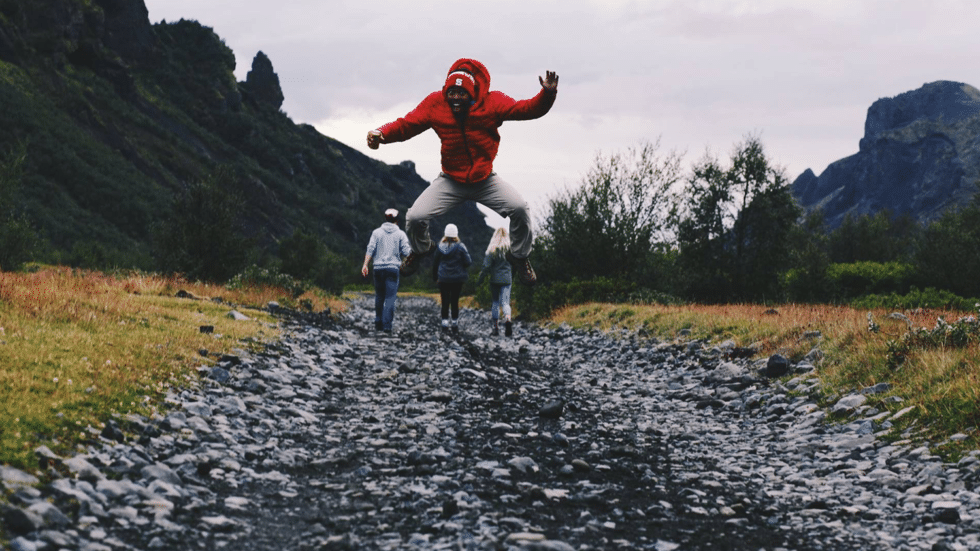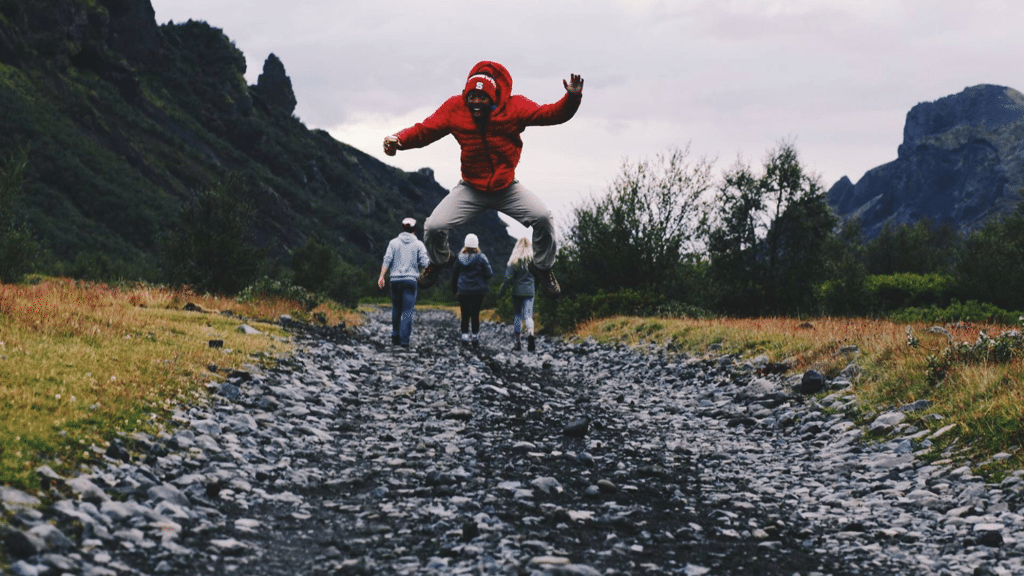 Adventures in Service
Outdoor recreation and adventure has always been something I've enjoyed doing since I was a child. From going to water and amusement parks, to going to the beach, to even canoeing for the first time at 4-H camp one summer, nature and the environment are a major constituent in my life. I took a backpacking class because I had miniscule experience in this field and have always been a fan of trying something new. Little did I know, it would make such an impact on my life that I'd basically minor in it.
I went on my first backpacking trip to Mt. Rogers, VA, the trail of ponies, and fell so in love with the people and the experience that it became addicting. I just wanted more opportunities like this. I took more classes, such as Sea Kayaking, Basic Canoeing and Rock Climbing, where I continue to be surrounded by positive people, experiences, and connect with the world I now wish to save. It has not only inspired me to become an environmental leader and advocate, but also a humanitarian.
Service is also a major part of my life and I am proud to partake at the university level. I enjoy making people laugh, smile and just getting to know them on personal levels, which is partially why I joined Alpha Phi Omega. I wanted a diverse experience with service in the Raleigh area and with people who embody the same principles as me, including leadership, friendship and service.
I've spent a majority of my time volunteering at the Boys and Girls Club bonding with children who don't necessarily have someone to look up to or engage in fun activities with. Before college, I never really realized how just talking to someone was an act of service, but it is! I've seen this impact through my relationships with kids and it is awesome watching them grow up.
When I first joined Habitat for Humanity, I was a little nervous. I had no experience with building a home, but after my first build day I fell in love with the service I was performing. Some days I would be doing roofing, painting or siding and I just enjoyed being outside and surrounding myself with members of the Wake County Community. I really enjoyed the purpose of the organization, so I attended a week-long build experience in Pensacola, Fla. We would build alongside the families and make connections with them that made the experience more meaningful and impactful and made me realize the effects this organization truly has. I was so moved by the experience, that I became an officer with Shack-A-Thon at NC State, which raises awareness about affordable housing and raises money for the Wake County chapter of Habitat for Humanity.
During my first Alternative Spring Break (ASB) trip in Haiti, I worked with an orphanage and school in Montrouis, Haiti. It was hard to connect to the kids on personal levels because of the language barrier, but just seeing how happy the kids were when we would visit was a very touching experience for me. It was my first time abroad and I really had the opportunity to connect with the translators and my Haitian friend, Pierre, who I am still in contact with today. Building relationships are an act of service and I hope one day to return, which is the reason why travel is included in one of my passions.
More recently, I was selected to partake in an ASB Trip in Belize, where I learned about agricultural sustainability as well as Belize culture and society while working on projects delegated by the farmers of the Toledo Cacao Growers Association. It was the most labor intensive trip that I have ever done, but I enjoyed every minute of it. I hand mixed concrete and soils, moved fermentation racks and planted and bagged cacao for this organization. I love not only making a difference, but seeing the impacts I've made in person too. I hope to transcend the values, skills and traits that I've consumed through my experiences in service, leadership and adventure to become a global leader for the United States someday. I know I'll continue working with people and the environment and hope to inspire others to do the same.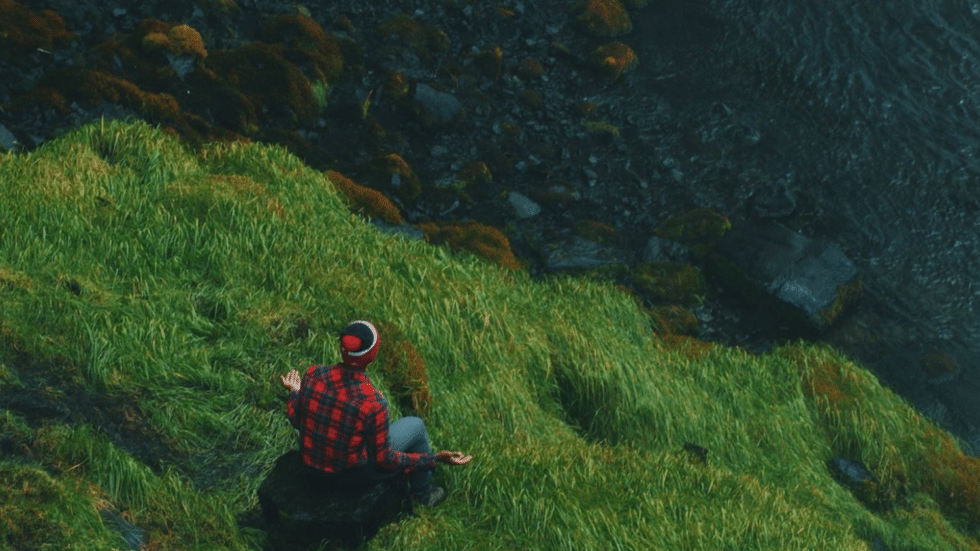 Going GREEN
The GREEN Program (TGP) is an academic enrichment opportunity aimed at students passionate about sustainability, cultural immersion and travel. The program embodies experiential learning modeled after the United Nation's Sustainable Development goals and is important because it develops students into holistic individuals by encouraging them to expand their comfort zones, develop professionalism and continue to broaden perspectives on life, people and the environment.
In fact, The GREEN Program was the fastest 10 days of my life. Somehow I learned more about myself and the environment than I did through four years of my undergraduate career. My GREEN experience showed me that there is an immense amount of like-minded individuals in this world who go on experiences like this one to grow both personally and professionally and to follow their passions, or even find new ones. It's amazing how a world so big could suddenly feel so small because of the people who encompass your life. I not only got an experiential education about Renewable Energy and Sustainability, I also made connections with people who have inspired me to continue my studies in the environmental fields.
Becoming a GREEN Ambassador was one way I could show my gratitude for this experience and continue to connect with people, staff and other ambassadors/alumni, who share similar interests and values. I wanted to not only stay connected, but inform others about how my 10-day journey in Iceland impacted me and how all the programs/opportunities The GREEN Program offers could potentially impact them.
The GREEN Ambassadors (TGA) are alumni of program excited to develop leadership on campus and want to continue growing as young professionals. As an ambassador, I share my GREEN experience with other students, while simultaneously advocating for sustainable development, experiential education and adventure. This position also provides me with opportunities for professional experience, leadership development and community organizing skills.
Professionally, I've learned to reflect and articulate my experience to students and professionals, which will be useful in interviews and networking events. I send updates to the GREEN HQ and communicate effectively while promoting The GREEN Program. Referencing community organizing, I've learned about marketing and community outreach, which I'll utilize in both my academic and professional endeavors moving forward. I've connected with students face to face and via e-mail addressing any questions, comments or concerns about the program and am planning an event pertaining to sustainability. In relation to leadership skills, I've learned to connect with other alumni and work together to accomplish tasks and goals set by the GREEN HQ, which takes initiative, determination and flexibility. However, the most important factor is that I'm having fun and enjoying this new opportunity. I believe the skills and tools that I take away from this opportunity will reflect in my future.
Honestly, the day I got back home from Iceland, I knew that I couldn't just be an alumni and go on about my average life as a college student. I knew the moment I stepped off that plane, that my life would take a positive turn. Many of the people I met on the trip, I talk to regularly, as though I never left Iceland. I'm working with some of my best friends, and hearing about how being an ambassador at their school compares to being an ambassador at NC State is awesome! We share tips, tricks and ideas, learning how we can promote The GREEN Program both positively and effectively.
The collaboration, enthusiasm, and determination are what I enjoy most about being an ambassador because that synergy becomes reflected in conversations. Working on this team, I'm able to keep that connectedness I have to my experiences and inspire and challenge others to undergo similar ones. Not to quote Macklemore, but his lyrics "and we danced, and we cried, and we laughed, and had a really, really, really good time" truly epitomize how my experiences in Iceland were and how they are as an ambassador.
If you couldn't already tell, I would recommend my experiences to anyone. Each experience I have undergone has shaped me into the person I am today. Would I recommend people do exactly what I did? No. I believe people should experience their own opportunities that are unique to them. I went to Iceland to learn about a culture I knew little about and environmental issues that I've read about, but didn't quite truly understand. I highly encourage people consider going to a new place and learning something new. I think they should choose what is best for them and what experience they think they would get the most out of. This program, I felt was tailored to me. Find the program that is tailored for you, whether it is TGP or not. Students should apply this concept to anything they want to get involved in. My best advice would be to figure out your values and interests first and then try and find opportunities that are complementary to them.
Building a Career Passion
As a child, I was always indecisive about what I wanted to do as a career, which included being a doctor, vet, scuba diver, archeologist and zookeeper. What I didn't realize was that all these careers are connected as STEM fields and have an impact on the environment.
I arrived at NC State as a Civil Engineering major. I thought I wanted to be part of a more challenging side of architecture, so I joined Habitat for Humanity to learn how to build. I ended up pursuing Environmental Engineering because it had more of what I wanted to do with the environment, which I became passionate about after taking a Backpacking class. This class introduced me to topics such as Leave No Trace (LNT) and positive people who shared similar interests. That class is the reason I also pursued an Outdoor Leadership minor and why I chose to get involved with Engineers Without Borders (EWB), working on designing a well and trying to supply safe drinking water to the Lemonade School in Sierra Leone.
However, the more I dove into Environmental Engineering, the more I realized I wanted more of a hands-on experience, like I had with Habitat for Humanity, and less of a design experience. I decided to look at other related majors and curriculums and stumbled across the perfect major for me, Environmental Technology and Management, where I would be doing more field work and research. I really enjoyed the experiential education I was engaging in and knew I wanted to work in water after my Water Quality Lab. My zodiac sign is a Pisces and my spirit animal is an Otter, so this couldn't be a more perfect field for me to be in!
Becoming a College of Natural Resources student has been intrinsic in my life. I've discovered a major I love. I've learned how to reflect on my experiences. I've made friendships and relationships that will last an eternity and I've continued to shine a light on my time here at NC State: unique, unforgettable and invaluable. I don't know where this light will shine next, but I know from the skills and lessons I've learned from these experiences as well as others, it'll illuminate and I can thank the college for that!
I would recommend my major and my college to anyone. Experiential education, or learning by doing, has become essential to my life. From the moment I was in high school at UNC-W studying marine sciences at Wrightsville Beach, N.C., to taking my first outdoor class my first year, to the moment I dove into my engineering classes, I knew that I would end up working in an outdoor related career and working with people interested in the environment. I was exposed to the idea of experiential education, but I had no idea what that meant until I started engaging in "hands-on" experiences, such my volunteer work in Habitat for Humanity, taking labs in chemistry, water quality, and air quality, and my experience with The Green Program.
Engineering was too much design and I knew I wanted to be in the field taking measurements and analyzing data, but I didn't know that a major like Environmental Technology and Management existed until two and half years later, when I sat down and searched NC State majors/careers and stumbled upon the description. It had key words such as "field work," "research experience" and "certifications." I would recommend this major because it is so diverse. With a combination of lectures, seminars, guest speakers, internship experiences, and faculty, staff advisors and department heads that work collaboratively and and truly care about the success of students academically and professionally, you can't go wrong. Being in my major, I have established a new family, a home away from home (Jordan Hall) and I couldn't be anymore grateful for my advisor, Terrie Litzenberger, for helping me transition into this fun and awesome program. Sometimes I think I chose my major, but in the end, I think it chose me.
Joining the College of Natural Resources family as an Engaging Leader helped me identify and develop my personal leadership and communication skills by attending retreats, community service events and working in committees. I learned proper business etiquette and how to apply this knowledge to the professional development committee's networking development event. I belonged in this committee and co-planned and co-hosted the Networking Development Event 2016, which consisted of guest speakers, alumni panels, a mix and mingle and a dinner. Because of both the professional and personal skills that I've gained from this experience, I decided to become a member of the advisory board for the Engaging Leaders in which we co-plan this year's retreats and events for this year's class.
As an Orientation Leader for NC State, I had the opportunity to create excitement and welcome new students to NC State by engaging them in an experience that introduces them to the values, messages, and resources that this Wolfpack community has to offer. I worked on a diverse team of 30+ dedicated undergraduate students, whose primary responsibility is to assist new students and their families with their transition into the NC State community and Wolfpack family. We served as resources, mentors, and official representatives of the University during summer and early fall orientation and transition programs. I learned how to become an effective communicator through giving tours, facilitating small groups, and providing information to both students and parents/families.
Bringing It All Together
You may wonder how all these experiences are interrelated. Ironically, I have always had a passion for people and the environment and I knew I would always want a job that required me to be outside too. When I switched from Environmental Engineering to Environmental Technology and Management, I knew that was the best decision for me. Through networking and determination, I landed an internship in Guam, where I re-assured my passions. It was my first major related experience where I got to travel, be outdoors, work with a group and learn to reflect. It was a unique experience to me to demonstrate my knowledge and team experiences in my classes too. It's funny actually, no one really knew who I was in CNR and all of sudden I showed up out of nowhere and immediately adapted to a new environment and started making a name for myself.
I then infiltrated what I had learned from my internship into my labs where I worked in teams on projects, such as water quality and air quality, which required leadership skills that I would soon strengthen from being an Engaging Leader. I was able to establish both my strengths and weaknesses from this opportunity, especially being on the Professional Networking Development Committee, and I immediately applied them to my experience as an Orientation Leader, which was my first major leadership position. I put my skills to the test and represent both NC State and that college in a positive light.
Well that light became transparent when I went to Iceland. I've always loved adventure, travelling and now experiential education, but when those all came together, I was filled with joy and excitement. I couldn't believe all my experiences had actually come together into one EPIC experience. People say I do a lot, even my own family, which is true, but each experience has led me to where I am today and they've all been interconnected. That's why I'm proud to serve as a GREEN Ambassador, as a member on the Engaging Leaders Advisory Board, and now as a leader on an Alternative Spring Break Trip exploring Environmental Justice in NC for Spring Break!
My advice to incoming students would be to talk to students, talk to faculty and talk to advisors. Get your name out there and show that you're interested. They will show you why this major may be the right fit for you. Ask to take a lab or two. You don't know until you know, so try. Put forth an effort and dive in. In the end, it only benefits you and your experience. There's no point in getting in the car without your keys since you won't be able to drive anywhere. Establish who and what your keys are, because even if you don't know where you're going, you'll end up in the right place eventually.
See the original article here: https://cnr.ncsu.edu/news/2016/10/green-with-passion/