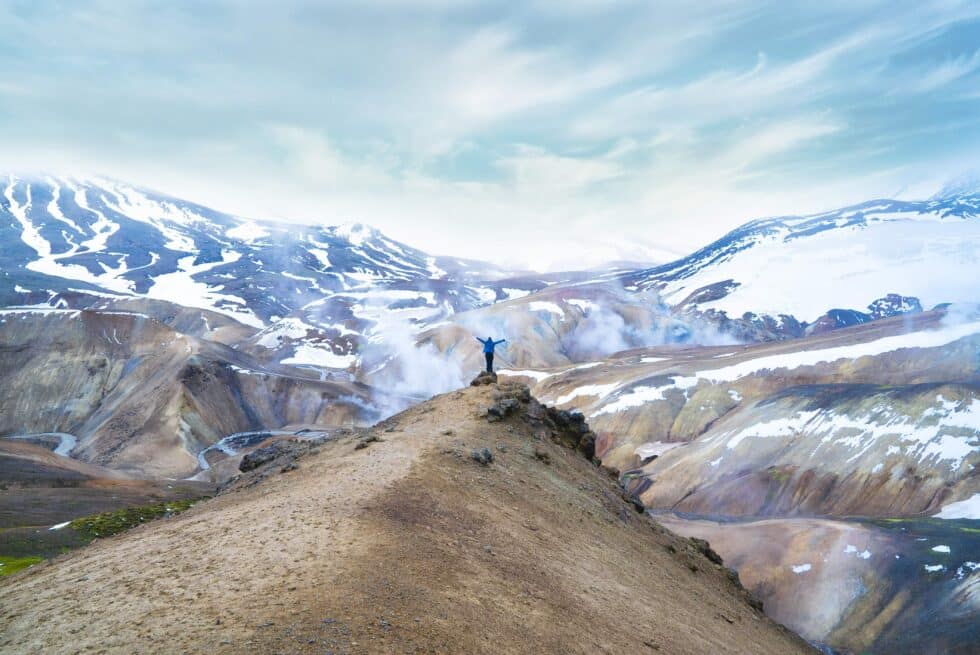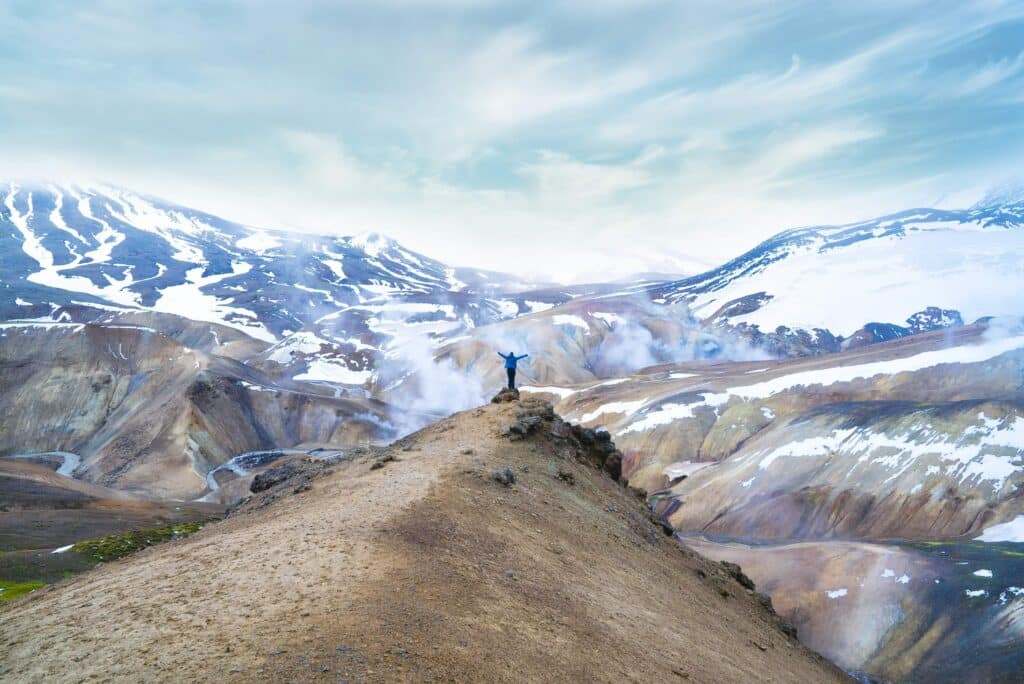 Photo: Hiking in Iceland's geothermal valley. Photo credit: Jonatan Pie.
If you're planning to participate in a study abroad program like The GREEN Program, and also want to earn academic credit toward your degree, you've come to the right place! It's important to understand the process of seeking credit transfer from your home university. Here's a step-by-step guide on how you can seek academic credit for your study abroad program:
10 Steps to Earn Credit for Your Study Abroad Program

Research Study Abroad Policies: Begin by familiarizing yourself with your home university's study abroad policies. Review the guidelines, procedures, and requirements for obtaining academic credit for international programs. These policies are often outlined on the study abroad office's website or in the university's academic catalog. Ask your TGP representative if we already have a partnership with your university or institution that can support your process.


Consult with Academic Advisors: Schedule a meeting with your academic advisor or the study abroad office at your home university. Discuss your study abroad plans and inquire about the credit transfer process. Advisors can provide valuable guidance on credit requirements, course equivalencies, and any specific procedures you need to follow. You'll want to bring TGP's course catalog and program description with you to this meeting. See #4 for more information.


Identify Relevant Courses: Review The GREEN Program's program offerings that you plan to attend. Identify a program/course that aligns with your academic goals, major/minor requirements, or elective credits. Inquire with your advisor if these courses have the potential to transfer back to your home university and count towards your degree.


Obtain Course Descriptions and Syllabi: Access the course descriptions and syllabi for the program you're interested in taking. You can find these in the Course Catalog in your student portal, or ask your TGP representative. These documents will provide detailed information about the course content, learning objectives, required readings, assignments, and assessment methods. You'll need this information to determine credit transfer eligibility.


Assess Credit Transfer Policies: Compare the course descriptions and syllabi of the study abroad program with the corresponding courses offered at your home university. Look for similarities in content, academic rigor, and learning outcomes. Cross-reference these courses with your university's credit transfer policies to ensure they meet the necessary criteria.


Complete Pre-Approval Forms: Many universities require students to complete pre-approval forms for study abroad courses before departure. These forms typically require information such as course titles, course codes, credit hours, and a brief description. Submit the pre-approval forms to your academic advisor or the appropriate department for review and approval.


Maintain Communication: Stay in regular communication with your academic advisor and the study abroad office while abroad. Notify them immediately of any changes to your course schedule, such as course additions or withdrawals. Seek their guidance and approval if you need to make adjustments to your originally approved courses.


Keep Course Materials: Throughout your study abroad program, save all course materials, including syllabi, assignments, exams, and graded work. These documents may be required for credit transfer evaluation and can serve as evidence of the academic rigor and content covered in the courses you completed.


Submit Credit Transfer Request: Once you have completed your TGP program, return to your home university and initiate the credit transfer process. Follow the instructions provided by your university's study abroad office or registrar's office to submit the necessary documentation, including official transcripts from the host institution and any additional required forms. Post-program, TGP will provide instructions to contact the host institution for your grades and transcripts.


Follow Up and Verify: Monitor the progress of your credit transfer request and follow up with the appropriate offices if necessary. Ensure that the transferred credits are accurately reflected on your academic record and that they fulfill the specific degree requirements as discussed with your academic advisor.

The Choice is Yours: Exploring the Option of Academic Credit Transfer for Study Abroad Programs
Remember, the credit transfer process is optional at The GREEN Program and may vary depending on your home university's policies and procedures. It's crucial to consult with your academic advisor and the study abroad office early on to understand the requirements and expectations to gain credit. By being proactive and organized, you can successfully seek academic credit for your study abroad program and make the most of your international educational experience.
While seeking academic credit for your study abroad program is a common choice, it's important to note that not all students opt for credit transfer. The study abroad experience itself offers a multitude of personal and professional benefits that extend beyond academic recognition. By immersing yourself in a new culture, developing global perspectives, and building cross-cultural communication skills, you'll gain invaluable experiences and broaden your horizons. Whether or not you receive credit, the transformative journey of studying abroad will undoubtedly contribute to your personal growth, expand your worldview, and enhance your future opportunities.