Arriving at Keflavik International Airport on December 15, 2019, I anxiously sat in the Joe & the Juice cafe right by ticketing with a group of roughly 20 that slowly grew and grew over the next hour. By roughly 10AM, we were about 45 large and standing nervously with our luggage, wondering what we were about to get into.
As Eyrún, one of The Green Program guides, called roll to make sure we were all accounted for, I introduced myself to those around me and we all chatted about the usual: where we are from and what are we studying. Our first stop was the Blue Lagoon, a steamy geothermal pool for the classy vacationers looking for a spa experience. We walked along the pathways, admiring the water and noticing the nice lofts lining the pools. It was a roughly 30 minute trail we followed through the lagoon before we all piled back unto our bus.
Meet Arielle

Iceland: Renewable Energy Innovation and Sustainability December 2019

Colorado School of Mines Class of 2020
Major: Civil Engineering
The Happold Foundation Scholarship Recipient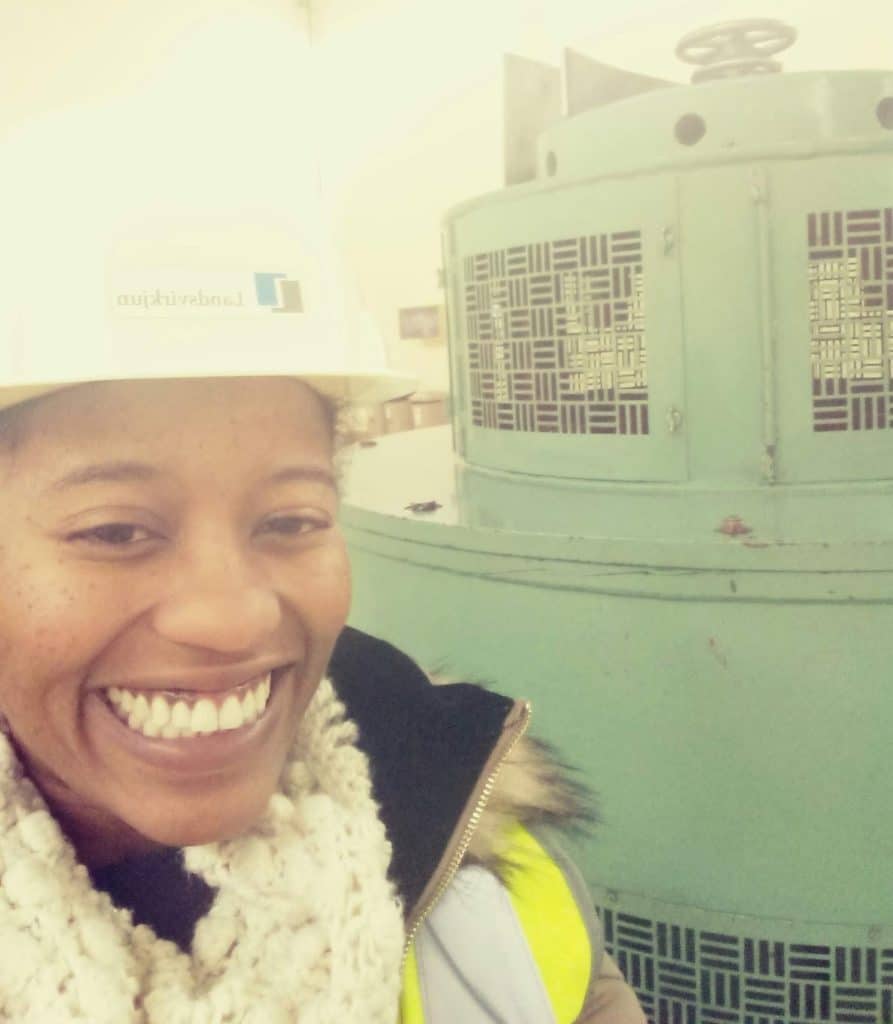 We went to our accommodations next, a cute guest house in what seemed like the middle of nowhere, and played icebreaker games, ate lamb stew and got introduced to our capstone projects. The capstone projects would be based around the UN sustainable goals, hopefully incorporating renewable energy methods we learn while in Iceland. My capstone group analyzed the benefits in a microgrid system for specifically the rural communities of Sindh and Balochistan in Pakistan, which are far from the national grid. The renewable energy technologies we highlighted were solar and biofuel, since the focus areas we selected had the greatest potential for these energy options. Our project consisted of developing a value proposition statement, researching the challenges, creating a cost-benefit analysis, and searching for international partnerships.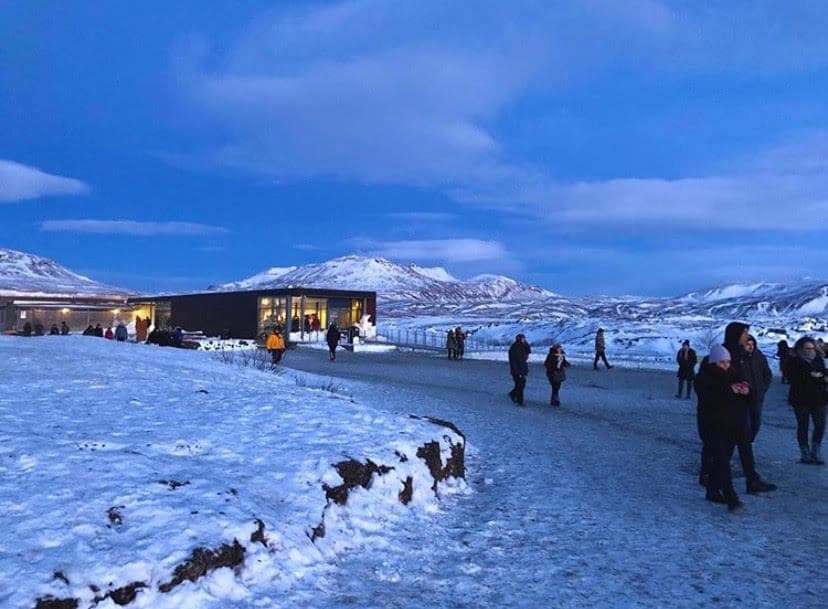 In the morning we headed to Reykjavik University bright and early to learn about the history of Iceland and geothermal energy. The school reminded me of an art studio with its colorful decor and cement walls. We all struggled being in class at what felt like nighttime, considering sunrise wasn't until 11:30AM, but we learned a lot about how Iceland takes advantage of its geothermal energy to account for 25% of the country's energy production. 
From that point on, the adventures were literally non-stop. Almost every day we went on a hike, totaling four hikes for the trip. The first hike was to a geothermal hot spring hidden in the mountains where we were able to soak among the sparkling water all while trying to ignore the smell of sulfur. The second hike was on a glacier which has sadly been diminishing over the years rapidly, providing us yet another example of the devastating effects of climate change. The third hike was a night time rendezvous through one of the few forests in Iceland where we created bonfires and roasted not marshmallows, but lumps of bread dough. The last hike was a frosty, snowy climb to a peak after off roading to a few Game of Thrones sites where we enjoyed a moment of silence with nature.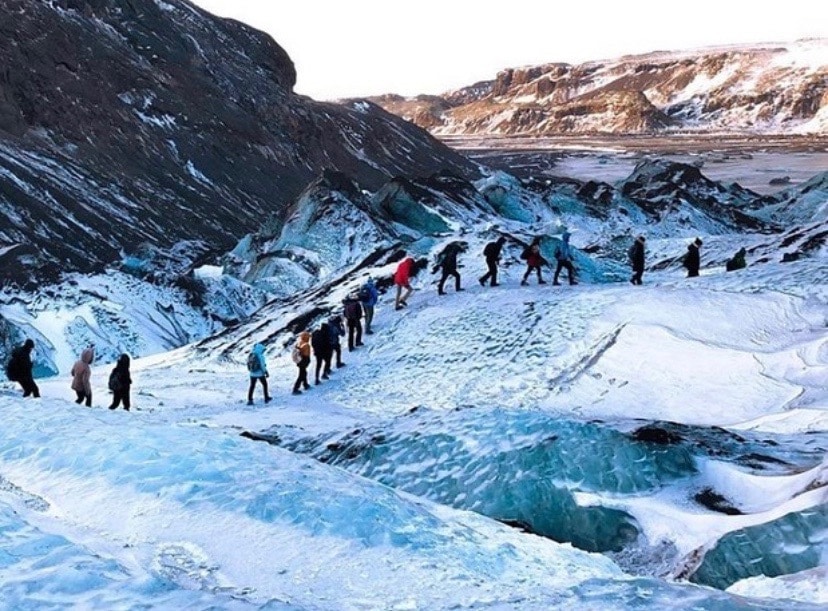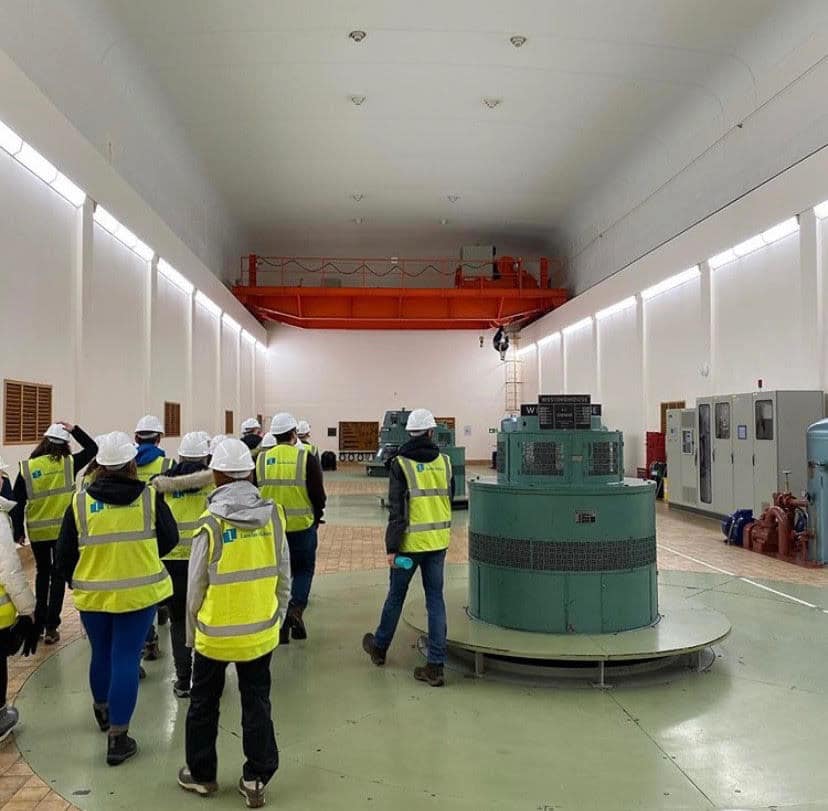 Aside from the physical activity that absolutely wore me out in the best way possible, the educational experience I got from this program was amazing. I learned so much about the ways Iceland utilizes different renewable energy available to their country, from geothermal to hydropower to biofuel. What I'd known about hydropower consisted of dams, but I learned about the run-of-the-river hydropower plant in Iceland that doesn't have water storage but instead uses energy from flowing water hitting turbines that spin and generate electricity. We also visited a farm where rapeseeds were being grinded to create oil that could be used to power vehicles, and after tasting the oil (which reminded me a lot of drinking olive oil), the farmer poured it into our truck!
Iceland was quite an experience, and I had no idea how much was in store for us when we left that airport. From the outdoor excursions to the learning activities, even down to the food we had, this whole trip blew my mind. And the other students in this program were such a diverse and intellectual group. I was truly inspired and motivated by the other students around me who knew so much about the topics we studied and were making tremendous efforts to promote clean energy and the UN's sustainable goals.
I couldn't have imagined a better way to learn about renewable energy, experience Iceland, try new things and meet new people all in one week!
I thank the Happold Foundation so much for allowing me the opportunity to experience this trip, enhance my education, and spice up my resume! I'm so honored to have been given this award so that I could afford the trip! I want this trip to be the first of many more adventures that allow me to learn about renewable energy, the real world applications, and push towards a sustainable future.