The UN has released their 2018 SDG Index and Dashboards Report "Global Responsibilities—Implementing the Goals," which illustrates data for the 193 UN member states and gauges whether they are heading in the right direction in meeting each of the 17 SDGs.
What are the SDGs?
The UN's Sustainable Development Goals (SDGs) are a set of 17 goals that address the major global issues putting our planet and humanity at risk. The SDGs seek to balance and integrate the three dimensions of sustainable development: the economic, social, and environmental. These areas encompass the people, planet, prosperity, peace, and partnership.
Presented in 2015, the agenda aims to reach these goals and targets by 2030.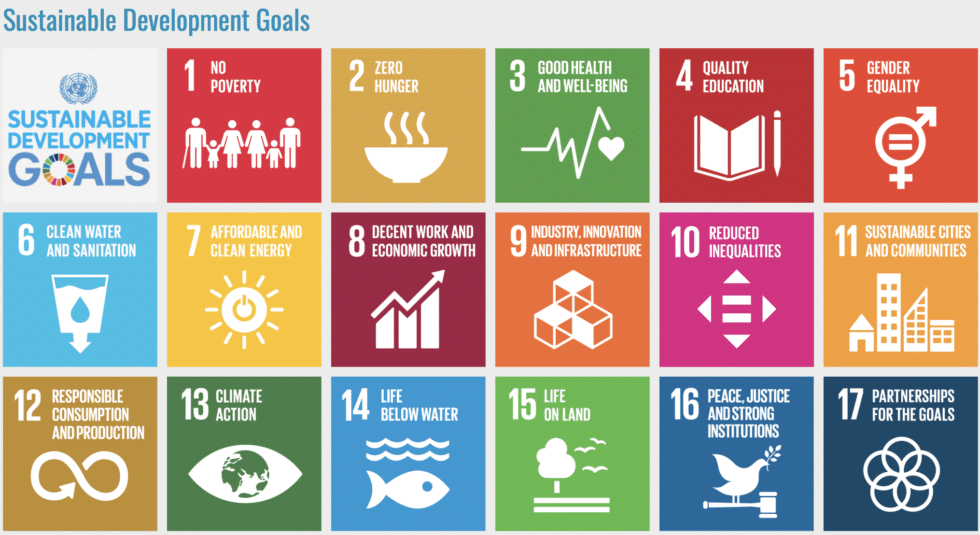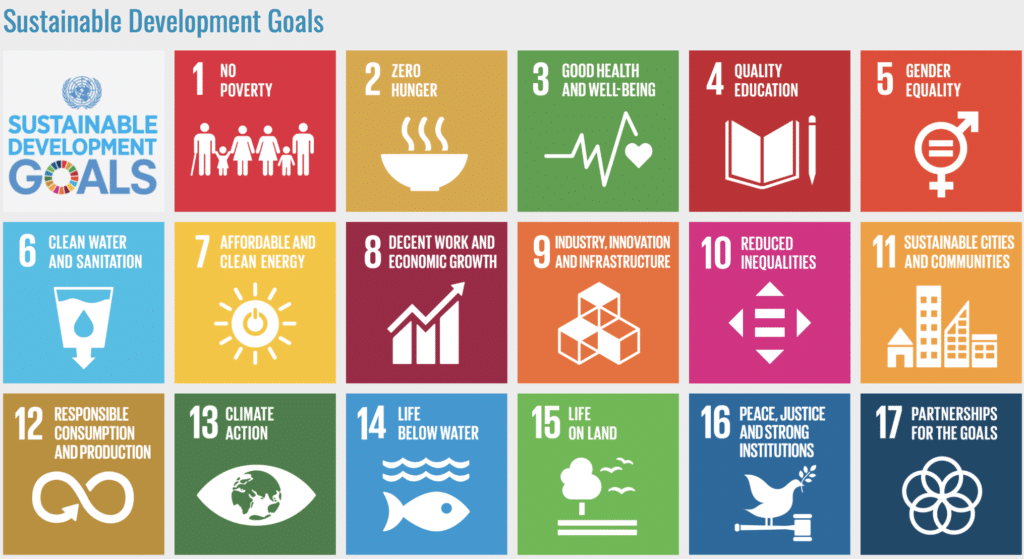 "To achieve the SDGs, countries must undertake major transformations of education, health, energy systems, land-use, urban development, and many other dimensions."
So… are we on track?
The SDG Index scores a country's position on a scale of 0 (worst outcomes) to 100 (best or target outcomes).
For example, Sweden's overall Index score of 85 means that, on average, they are 85% of the way to the best possible outcome across all 17 SDGs.
To provide some context, the United States is ranked number 35 with a score of 73.0. The report states that last year, the US alone "is responsible for about a quarter of the negative SDG spillovers" that affected environmental, economic and social outcomes in another country.
Two TGP destinations made the top 15: Japan and Iceland!
Check out the full list below: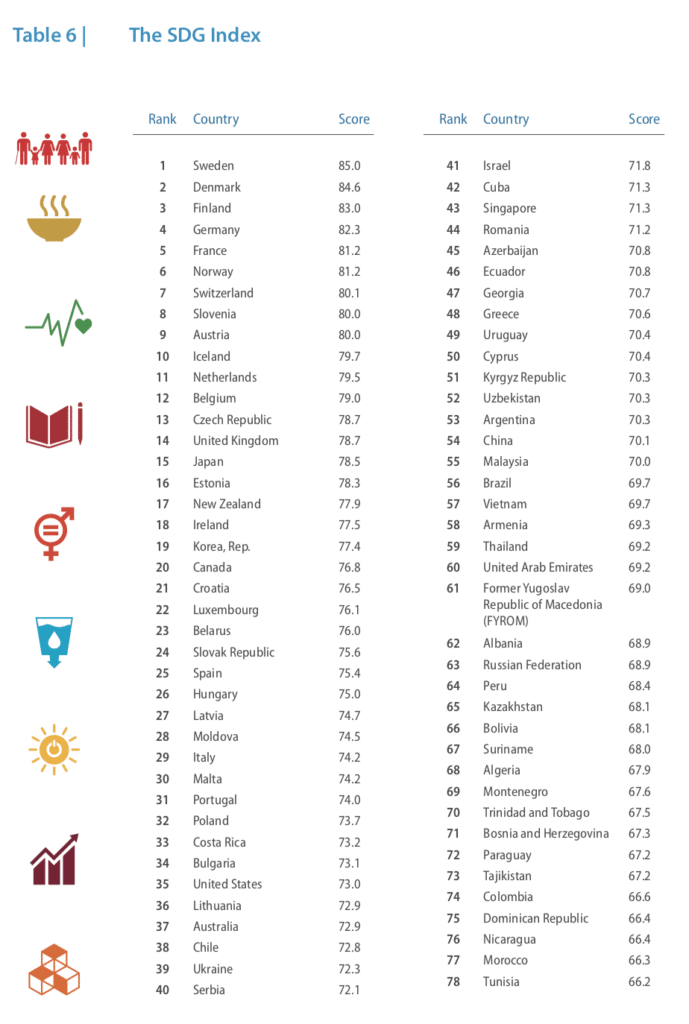 No. 10: Iceland
---
Let's take a look at The Land of Fire & Ice
Their strengths lie in:
SDG 1 (No Poverty)
SDG 3 (Good Health and Well-Being)
SDG 7 (Affordable and Clean Energy)
SDG 8 (Decent Work and Economic Growth)
SDG 16 (Peace, Justice and Strong Institutions).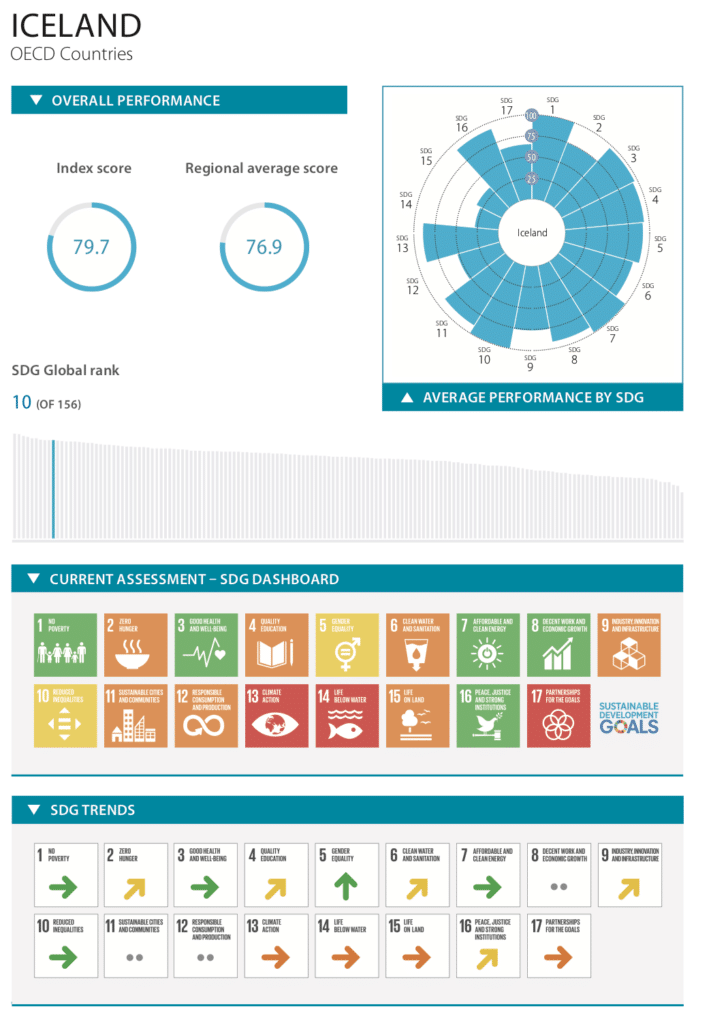 No. 15: Japan
---
Let's take a look at The Land of the Rising Sun
They're progressing with:
SDG 4 (Quality Education)
SDG 8 (Decent Work and Economic Growth)
SDG 9 (Industry, Innovation and Infrastructure)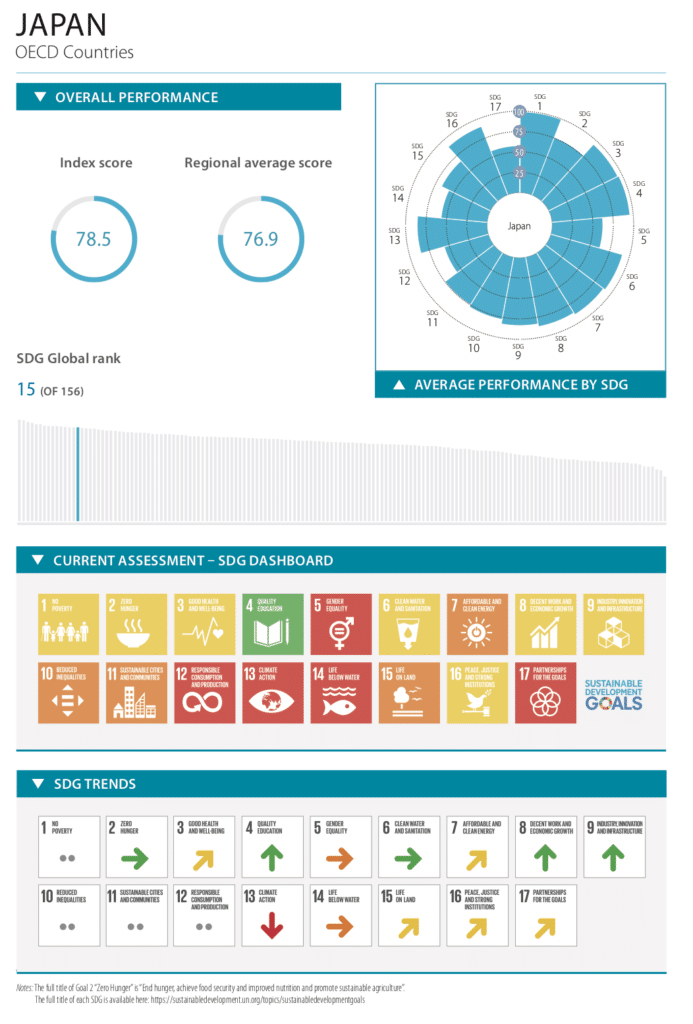 Room for progress
"While some countries have proven to be better than others at long-term planning and implementation, all countries need to improve their public policies if they are to achieve all the SDGs within the next 12 years. Success will require massive innovation, learning, and sharing of best practices within and among countries."
Even though the numbers are looking good, all countries had a low score in at least one SDG.
According to the report, high-income countries are not performing well on spillover indicators, as they tend to face issues like sustainable consumption and production.
On the other hand, low-income countries have lower SDG Index scores because of major problems such as extreme poverty and access to basic services and infrastructure.
On both ends, there is plenty of room for improvement and progress over the next twelve years—especially in considering that almost all OECD (Organization for Economic Cooperation and Development) Countries received a "red" score in SDG 13 (Climate Change.)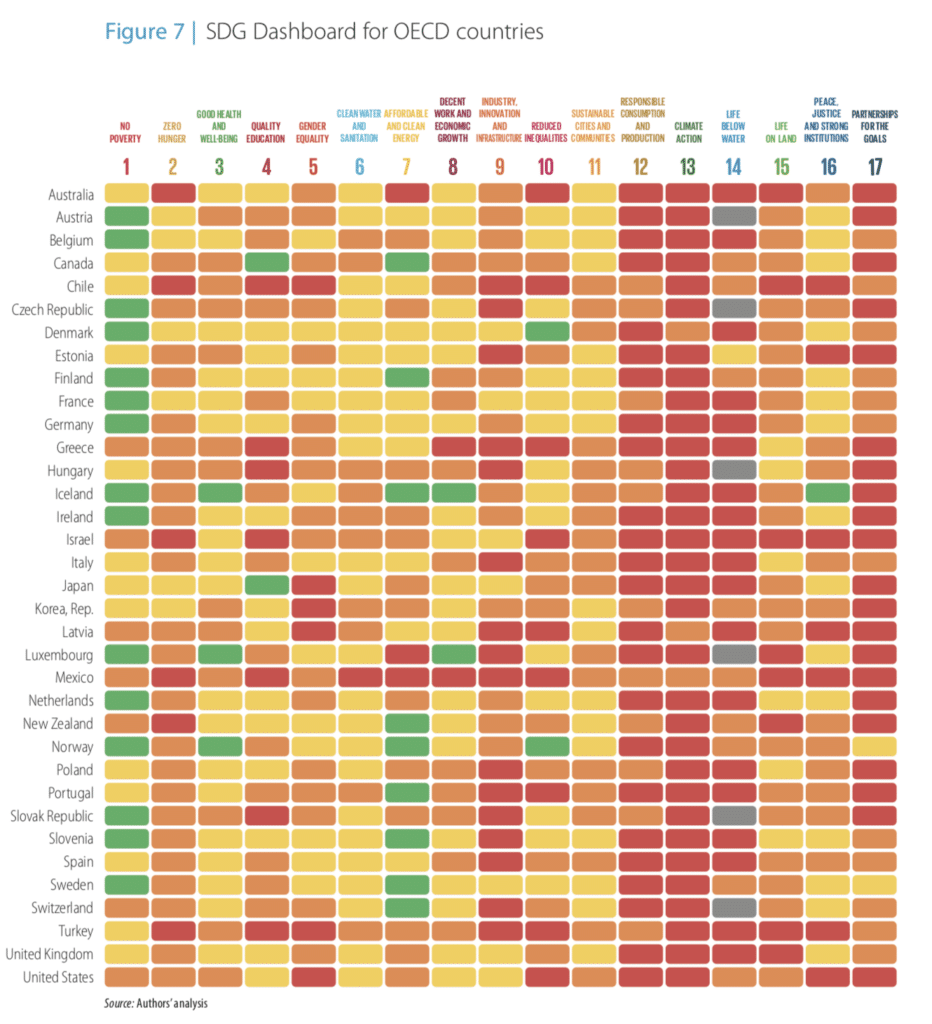 The UN releases these annual reports to assess global progress and shortcomings within the scope of the 17 SDGs. It's certainly not going to be easy, but we think it's doable. A big movement often starts small—so take action and educate yourself about the world around you! How are you making an impact in relation to the UN SDGs?
Want to learn more? Click here to check out the report for yourself!
Where does your country rank on the list?
All text by: Alex Routh