From December 10th to December 21st, I had the honor to travel to Nepal with The Green Program (TGP).
I arrived with minimal expectations because it was my first study-abroad experience. After attending this program, I have confirmed with myself that this will not be my last, especially with TGP. I do not know where to begin because every aspect of the trip was memorable. From the people I have met to the culture and scenery of Nepal, this program was jam-packed and enabled everyone to step out of their comfort zones.
Meet Shirbrina
---
Japan: Disaster Mitigation & Nuclear to Renewable Transitions
March 2019

University: University of Michigan
Major: Nuclear Engineering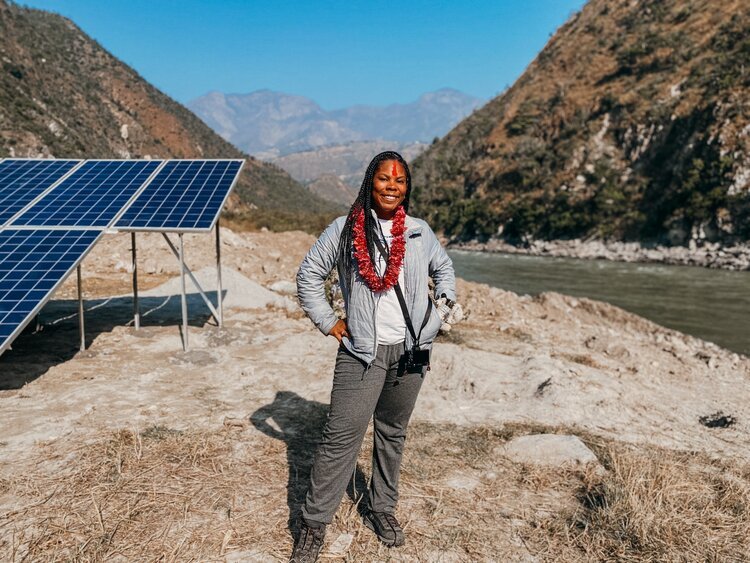 We spent 10 days with a heavy focus on sustainable development, particularly solar energy, in Nepal
Our first few days took place in the capital city of Kathmandu. We traveled to UNESCO World Heritages (Swayambhunath Temple and Patan Dunbar Square) and immersed ourselves in the Nepalese culture. It was wonderful to see how the educational components and the cultural edge of the program perfectly meshed together. We also traveled to Kathmandu University School of Arts to take classes from the Masters of Development Studies curriculum. The classes and hands-on activities presented by our professors and mentors challenged us to connect the technical, economic, and social elements of renewable energy potential. This was great because the group came from varying backgrounds (mechanical engineering, environmental studies, public health, urban planning, etc.) and were likely centered in their field of study. It ultimately exposed how much detail goes into these projects and emphasized the value in having a well-rounded understanding about the costs, effects, and implementation.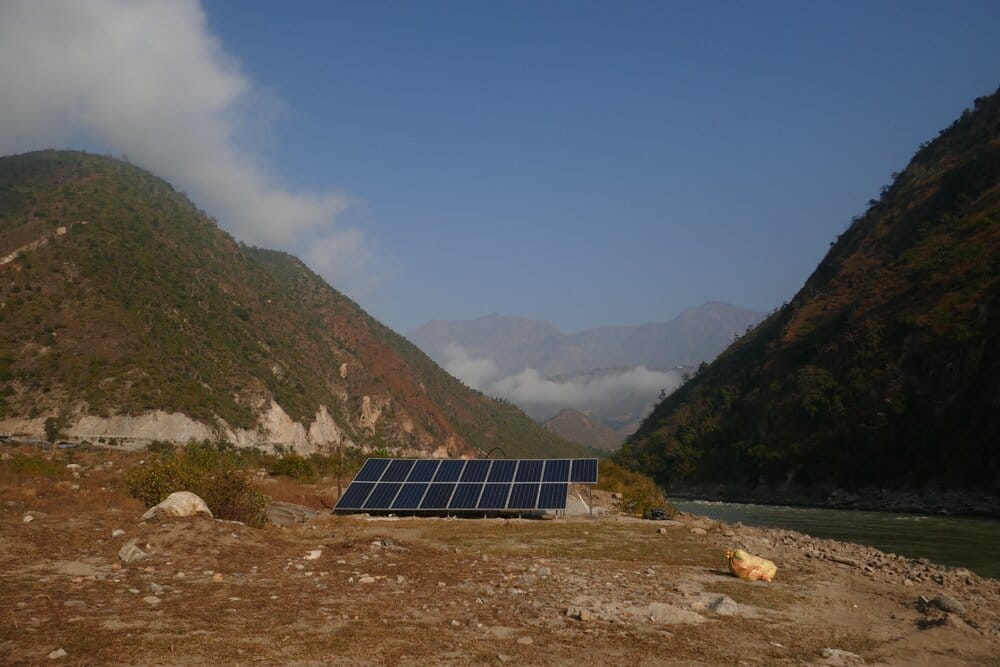 For four days we had the opportunity to live with the locals of a rural village and to install a micro-grid system attached to a water pump.The Give Power Foundation was responsible for setting up our stay and the project itself. The water pump was responsible for supplying drinking water and irrigation. It was incredible being able to step into the perspective of the villagers and to have an active role in improving their quality of life. Collaboration is an important element in sustainable development projects and it was great to experience how well we worked with the local people. There was an obvious barrier, language. However we all had a common goal and were determined to complete it. It proven that anything is possible, regardless of the obstacles along the way. The village experience was also a moment I will remember forever. I will always remember how clear the stars and the moon were in the mountains and also refer to how present I was without any access to a solid WiFi connection. It is valuable to have the time to disconnect, especially in the company of like-minded people.
Overall, the mission of TGP was alive throughout the entire trip.
The group and I were able to integrate our knowledge with a real-life task. The world was our classroom. And there was no greater outcome than being able to use our skills and expertise in an act of contribution. Our experiences at the university and in the village highlighted the purpose each and every one of us had to make a difference in this world. We also constructed real-life scenarios and projects in our capstone presentations. Innovation was on our minds from start to finish.
I want to also acknowledge how beautiful it was for 18 students from all over the world (USA, Wales, Spain, India, and Nepal) found immediate comfort in one another and created strong friendships. We were already planning our reunions before we even left, and that right there shows something special. From the icebreakers, the road trips, the inside jokes, and the adventures through Thamel, I had a wonderful time connecting with every person on this trip, and it is a blessing to call them lifetime friends.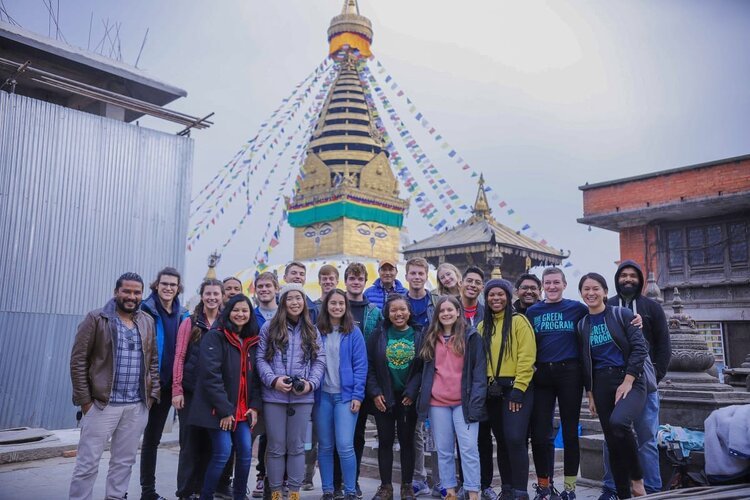 Main takeaway: Step outside of your comfort zone when it comes to your educational career.

If you need help finding an organization, I hope my post helped to narrow your search down to The Green Program. Attending the Nepal program has provided me with a much-needed boost of confidence when it came to to taking on the world and executing my career goal to make sustainable development our future. It is true that you will never know who you will meet, what you will see and learn, and what you are capable of until you get on that flight. This trip has impacted me on a personal and professional level. I am extremely grateful and already looking forward to the next GREEN adventure!
Special thank you to The Give Power Foundation and The Slattery Family for granting me the Shine On Scholarship.
I am also thankful for the people who shared and supported my GoFundMe campaign.
Without everyone's generosity, I would not have experienced such a life-changing experience.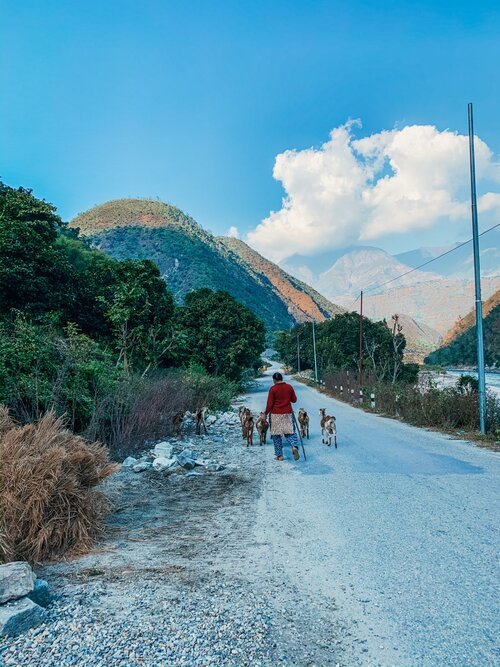 See Shirbrina's Original Blog Post Here!