See Corey's Student Profile Here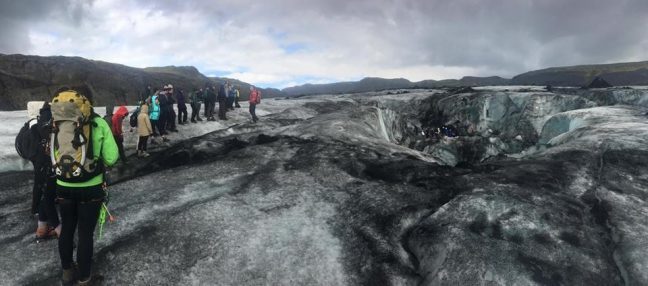 This program has taught me not to take people, time, or the environment for granted and to value my education. The GREEN Program was the fastest 10 days of my life, but somehow I learned more about myself and the environment than I did through four years of my undergraduate career.
My GREEN experience showed me that there are an immense amount of like minded individuals in this world who go on experiences like this one in order to grow both personally and professionally and to follow their passions or find new ones. It's amazing how a world could feel so big and suddenly feel so small because of the people who encompass your life. I not only got an experiential education about Renewable Energy and Sustainability but I also made connections with people who have inspired me to continue my studies in the environmental fields and that, I am thankful for!
I never thought in a million year I would wind up in Iceland, but I am so glad I did. Ice hiking was a notable moment in my life because it was the first time climate change actually meant something to me. I've seen documentaries. I've listened to lectures. But I've never been so inspired to combat climate change until walking upon the Solheimajokull Glacier that is melting to this day and hearing about how much the glacier and other glaciers have changed over time.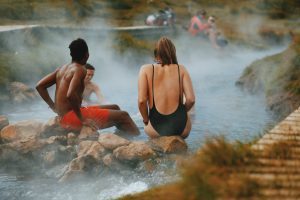 Iceland is the land of ice, fire, and water…hot water. This is one of the many natural hot springs and geysers that this country has to offer. Some of them are boiling hot, but this one was just perfect enough to bathe in and worth the 50 minute hike. Reykjadalur is located in the town known as Hveragerði which is about 45 minutes from the capital city, Reykjavík.
Despite all the awesome adventures I was able to go on and the sites I was able to see, I did attend classes at the University of Reykjavik. I, alongside 28 others, attended lectures about environmental topics including Geothermal Energy, Sustainability, and History of Iceland. GREEN has molded my professional endeavors by providing me with an opportunity to practice public speaking and present a capstone project to an audience.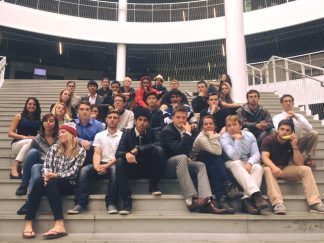 This is one of the best known waterfalls of Iceland. Who wouldn't want to be caught gazing into the beauty of this 60 meter high natural structure? The water was cold, but my heart was warm. Warm from reflecting and channeling the energy, passions, and knowledge I have gained from The GREEN Program.
"We're tripping from the fallen'
Feeling like we're floatin'
Laughin' in slow motion
We're standing but we're leanin'
Caught up by the feelin'
Wonder if we're dreamin'"

-Vindatta
My favorite thing about The GREEN Program are the principles/values that they embody. Hands-on education is the reason why I switched from Environmental Engineering to Environmental Technology and Management and I felt like this program was designed for me. I enjoyed the immersive education whether it was from visiting the glaciers and learning about the impacts of climate change or to attending the sustainable green farm and restaurant where I learned about agricultural sustainability.
What better way to wrap up an incredible experience than by camping and hiking? 14 km were hiked across the stone river Krossa at the mouth of Valley Langidalur in Thorsmork. The view was remarkable. Being able to see our campsite and the Eyjafjallajökull glacier was so surreal and unforgettable. #TheGREENProgram is everything I expected and more.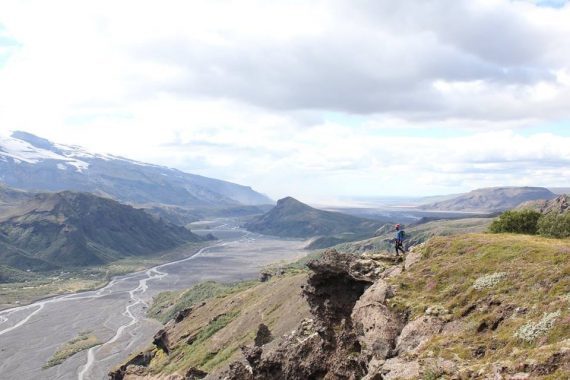 See the original article here: https://research.cnr.ncsu.edu/blogs/cnrenrichmentfund/2016/09/21/the-icelandic-experience/