Since 2009, our program has sparked innovative ideas through our student-led Capstone Projects which prove that great ideas can quickly develop into pragmatic solutions when you bring the right people into the conversation. What sets innovators, entrepreneurs, and intrapreneurs apart from the crowd is simple: They want to be players in the game, not the people watching on the sidelines. They know that their idea is a solution that the world can benefit from.
We want to take a moment and recognize that while not everyone will become an entrepreneur, there's no limit to the number of people that can drive innovation no matter their career path. The term "intrapreneur" describes someone who does just that. If you're not familiar with the term, EchoingGreen.org defines a social impact intrapreneur as:
1) Someone who works inside major corporations or organizations to develop and promote practical solutions to social or environmental challenges where progress is currently stalled by market failures.
2) Someone who applies the principles of social entrepreneurship inside a major organization.
3) One characterized by an 'insider-outsider' mindset and approach.

Learn more about social impact intrapreneurship here.
I spoke with a few of our GREEN Program alumni who have started their own businesses since their program and asked them what their biggest pieces of advice are for incoming GREEN students regarding innovation, whether it is in your own business (entrepreneurship) or within a role at an existing organization (intrapreneurship).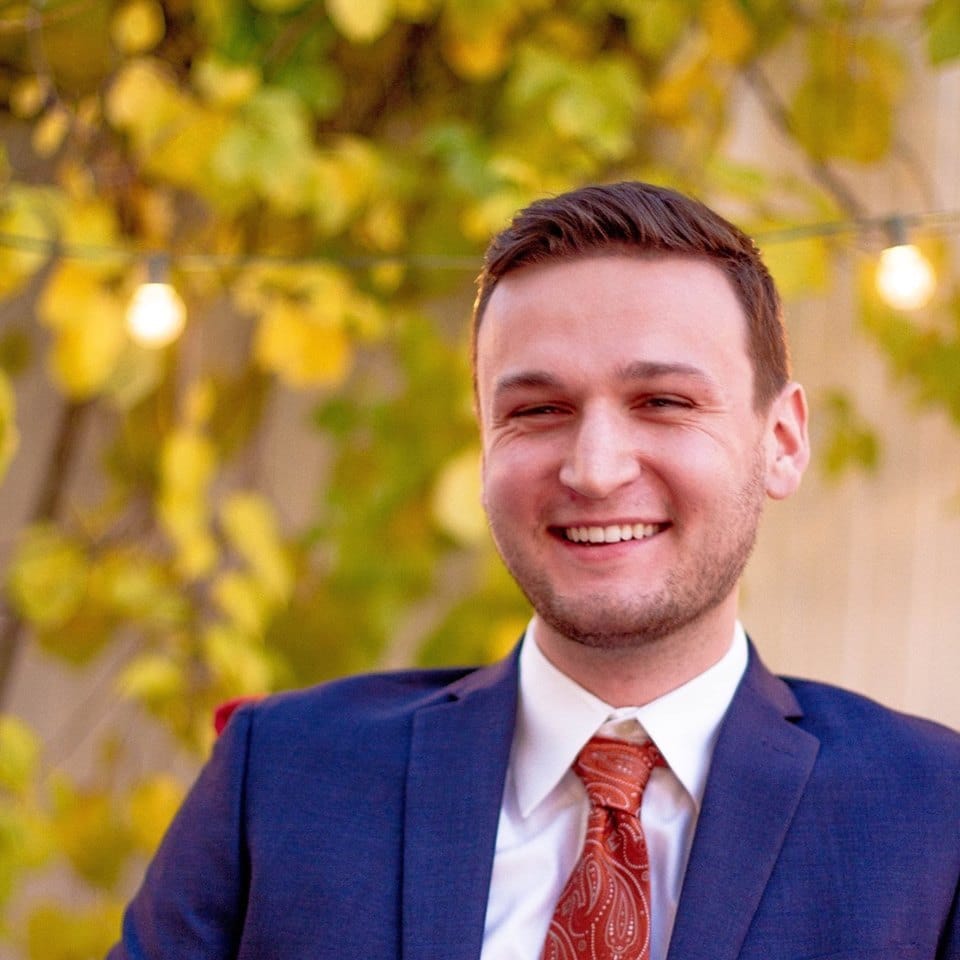 Meet Greg Donworth, Founder & Chief Impact Officer at WeGardn:
First up is Greg Donworth, GREEN Program Alum '13 and currently the Founder & Chief Impact Officer at WeGardn. His startup, WeGardn, is an app-based marketplace which connects consumers (individuals and restaurants) directly to local food producers. Here's Greg's advice on entrepreneurship and innovation:
The GREEN Program helps motivated students open their eyes to new possibilities, ideas, cultures & experiences. Entrepreneurship is veryyyy similar. As a past-GREEN Program graduate and current startup founder, I'll be the first to tell you that you can legitimately use this experience you're about to embark on to change your life. As a motivated, environmentally conscious student, you have to let the world be your classroom. Every situation you're presented in, try to look at it with open eyes with a non-biased view. Every conversation you have, regardless of your view or standing before the conversation, make sure to hear everyone's opinions and beliefs with an open mind.
Don't be scared to take risks, and NEVER listen to someone telling you you're thinking too big. The future of entrepreneurship and business will have sustainability as its core mission. Sustainability is profitable. Let your sustainable business model speak as your brand, it will help attract great PR, great corporate partnerships and the type of investors who want to make an impact on the world and not just a payday. As a startup founder who has had success and failures in the past and one active company which is rewriting our food chain in favor of local, sustainable options, I'd like to share with you three of my key entrepreneurial guidelines which every entrepreneur needs to keep in mind when forming and building a company:
1) Do not be scared to fail, but if you do fail, fail fast. As a college aged student starting your first company, if this company doesn't succeed, it is NOT a failure. Every idea and venture I've built has been the best learning experience I've ever had, and I wouldn't trade those experiences for anything. Failing fast allows you to take those learning experiences and focus them on your next venture.
2) The world is a big place, full of different ideas, cultures & political affiliations, do not let your pre-determined beliefs and views dissuade what could be a valuable learning experience. I'm not saying you should go against your views when building your brand, but at least be open to hearing others beliefs.
3) You can't do this yourself. Your team is the most important aspect of your business. Build a team that has unique skills, views and inputs. Always consider company culture when building a team. Do not forget that an investor is also a team member. Do not look at money as the savior of your company. The face behind the money is just as important as the money itself.
The world needs more entrepreneurs. Everywhere you look is an industry which is operating using unsustainable methods, and almost all of the time taking a sustainable approach is more profitable in the long run as well. Don't let the path ahead deter you from your potential business. Seek out mentors; use your university's connections to help you get started, perform market research early, if you have a company that everyone can be your potential customer, stop right there, narrow down your search and focus on an initial target market at the start and then expand to everyone else after you've proven that market to be a success. Most of all, have fun. There's a true sense of freedom when you're working for yourself, and when you know deep down that your venture will change the world in some way big or small. I wish you the best, and enjoy your GREEN Program experience!!!
You can learn more about WeGardn at their website here, follow them on Instagram (@WeGardn), and read our featured story about WeGardn and Greg's entrepreneurial narrative.
Meet Jessica Rivas, Co-Founder & Project Development Engineer at WindAid Institute:
Jessica Rivas is a GREEN Program Alum '11 and the Co-Founder & Project Development Engineer of WindAid Institute which provides volunteer projects in Peru for people taking a gap year, career break, retirement, or time out from education, employment or training. Their volunteer projects are focused on providing electricity to developing communities who utilize wind energy to as a clean and reliable alternative in locations where traditional electricity is not available.
Jessica's advice is that, "You are never too young to follow your passions and explore the world. It can get hard at times but those challenging experiences mold you into the person you are meant to be. Don't be discouraged, entrepreneurs get plenty of second chances only when they maintain focus on their passions!" Learn more about WindAid Institute here.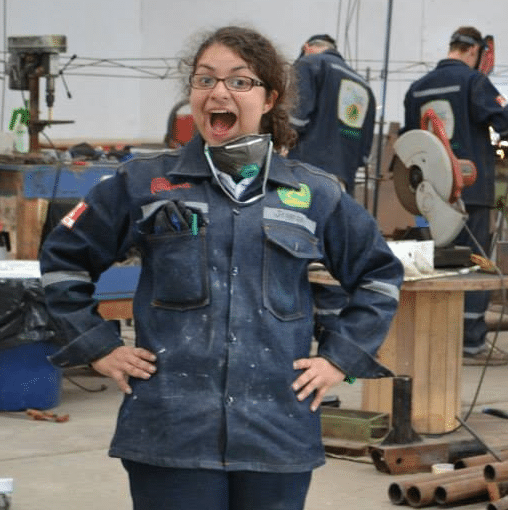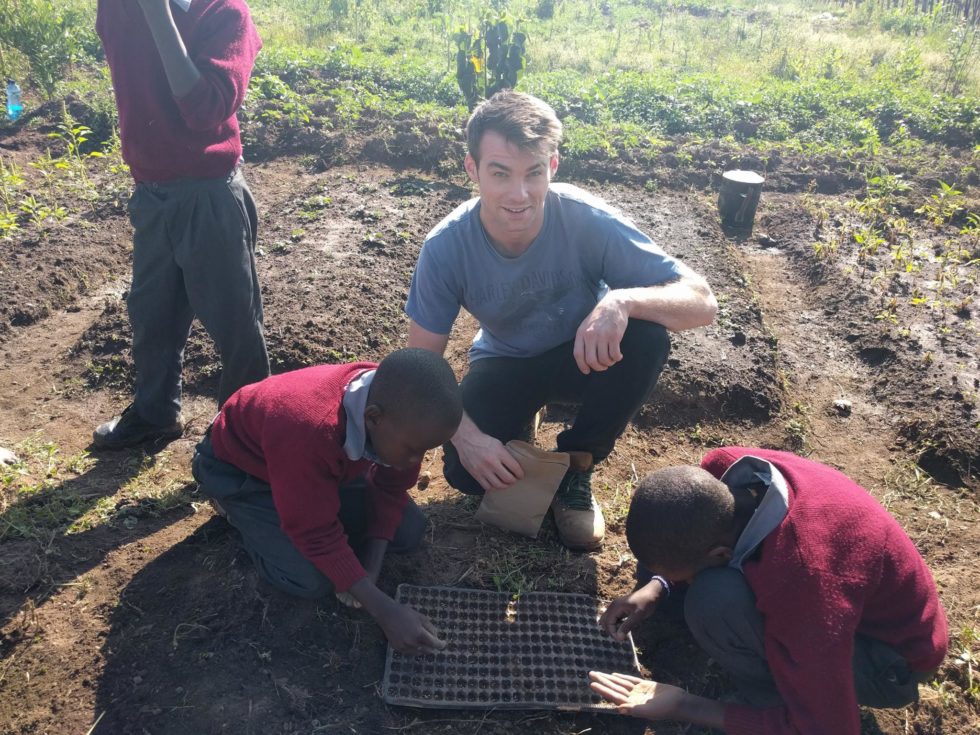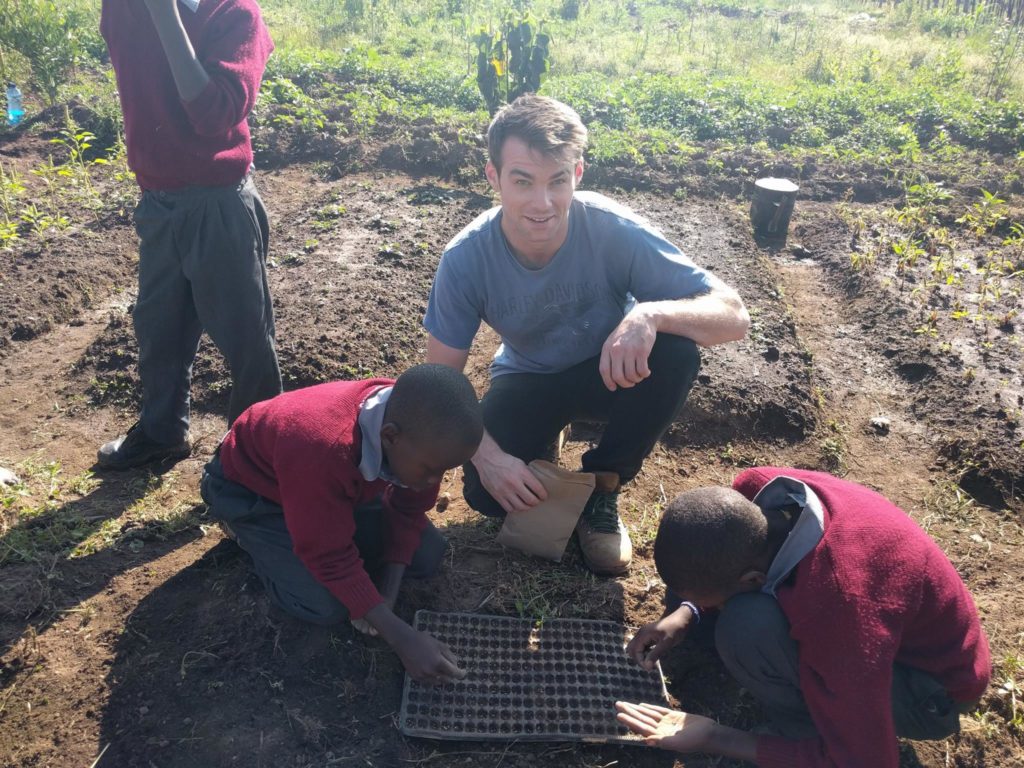 Meet David Byrnes, Researcher & Graduate Student at Rutgers University's Department of Plant Biology
David Byrnes, GREEN Alum '11, is taking on innovation in an intrapreneurial way with his world-changing research. David is focused on crop improvement of widely consumed, yet under-developed crops. He intends to facilitate the adoption of crops with high-source micronutrient content and improved economic performace as a cost-effective solution to global micronutrietn deficiencies.
David is currently a graduate student at Rutgers University's Department of Plant and Biology with four years of experience contributing to projects in East and Southern Africa using agriculture as a tool for economic growth and improvement of nutritional status for smallholder farmers. He was named a Kirchner Food Fellow in 2015-2016; a Borlaug Fellow in Global Food Security in 2013-2014; has authored AgriSETA registered training materials for farmers in Zambia; and has assisted in the planning and installation of low-cost technologies from solar driers to drip irrigation kits for community farms. His advice to you if you want to make change a change within an industry is, "Ownership is the foundation of change. Take responsibility for a problem until you give yourself the opportunity to fix it. This applies whether it's fixing a jam in accounts payable or developing scalable business models for sustainable energy production in emerging markets." You can learn more about David's research and work here.
Meet Matt Czarnecki, Co-Founder & President of Verb Energy, Inc.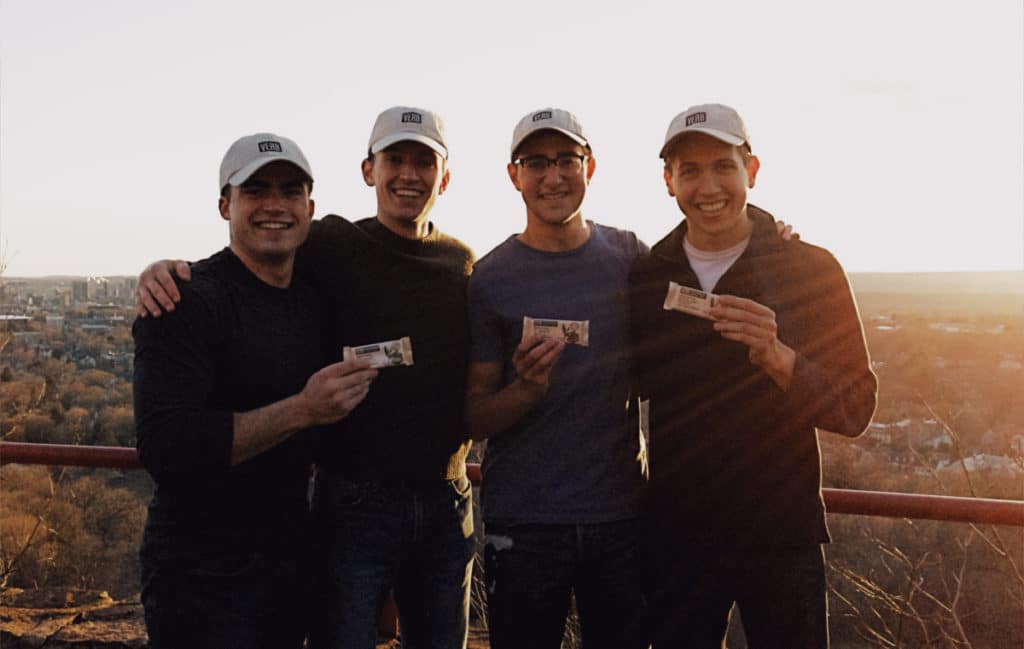 Matt Czarnecki is GREEN Alum '15 and CoFounder & President of Verb Energy which creates caffeinated energy bars. They believe the world is a better place when nothing holds people back from enjoying what they love. So to them, that means making the bar that's best for you, best for the community, and best for the environment. They source from responsibly grown organic ingredients, donate a portion of profits to worthy causes, and have made the commitment to be carbon neutral by 2020. Here is what Matt has to share with our incoming class of GREEN alumni:
As a student who began working on my own company, Verb Energy, just four months after my GREEN Program experience, I've realized that TGP was transformational for me. My capstone project on the GREEN program was based on establishing a coffee shop that involved EV charging hubs to accommodate electric vehicle infrastructure in Norway, and was my first entrepreneurial endeavor. I remember the positive feedback and encouragement from the other students and program leaders after I presented the project. I truly believe that this experience and learning how to create something out of nothing (and to love doing it) provided the entrepreneurial drive that gave rise to Verb Energy. My advice to incoming students: You've been chosen by TGP for a reason. TGP will give you the tools and the mindset to pursue what you love. For me, it was starting a company around the idea of better energy. For you, it might be starting your own thing, but it also could be something personal like pushing yourself to train for a marathon. TGP provides a wonderful opportunity to reflect and learn about yourself.
Learn more about (or order) Verb Energy at verbenergybar.com and follow them on Facebook and Instagram (@verbenergy)! 
Last but not least, our most recent GREEN Alum, Richard Branson, Founder of Virgin:
…just kidding, we were just seeing if you were still paying attention… But Sir Richard Branson has six great tips for young entrepreneurs that we couldn't pass up and included for you here.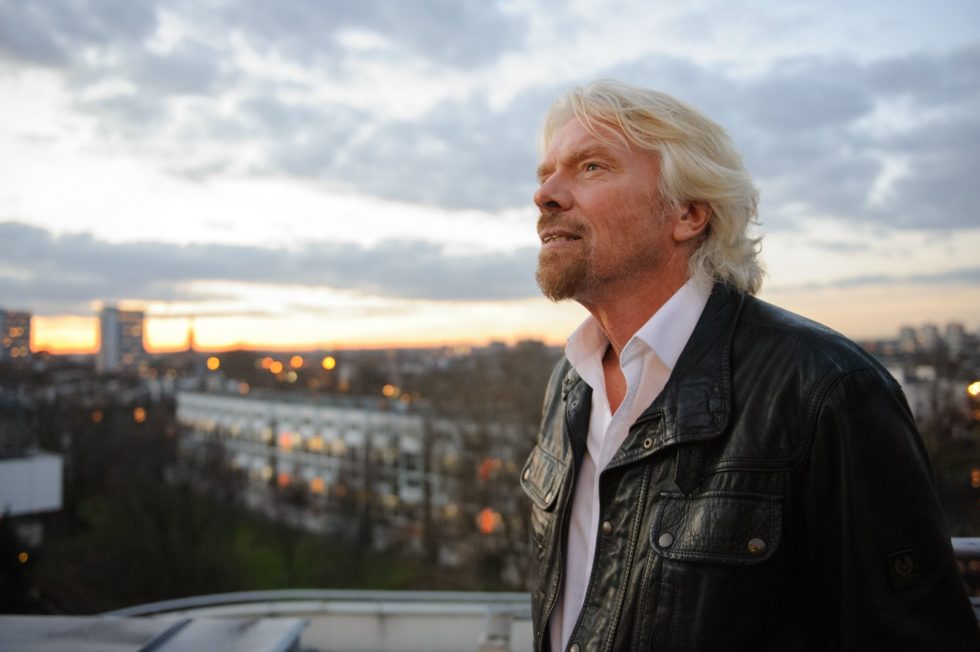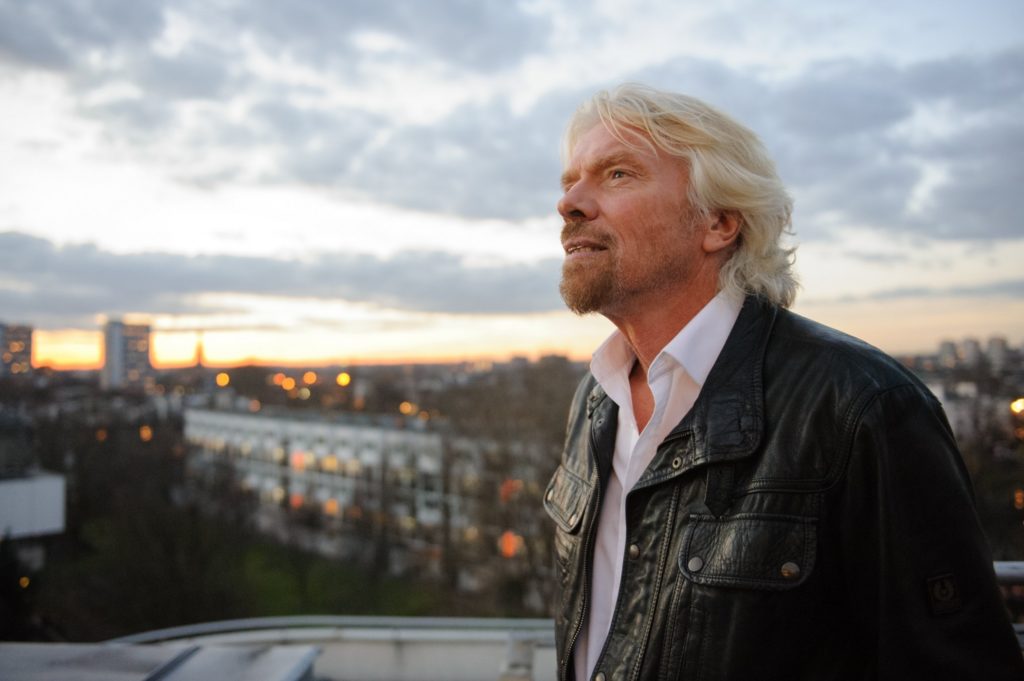 The Private Sector's Role in Progressing the Global Goals 
---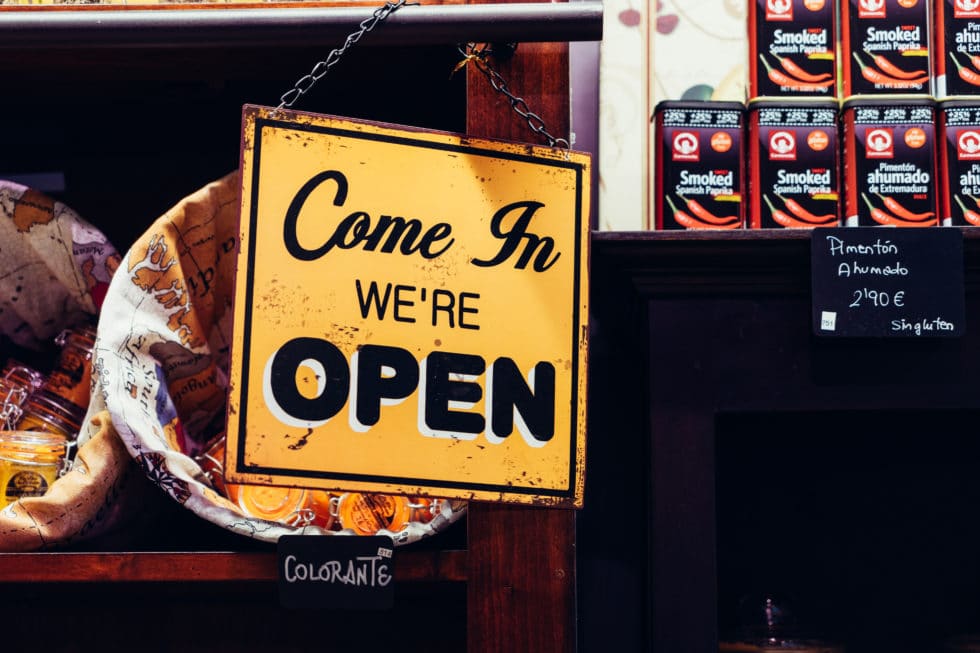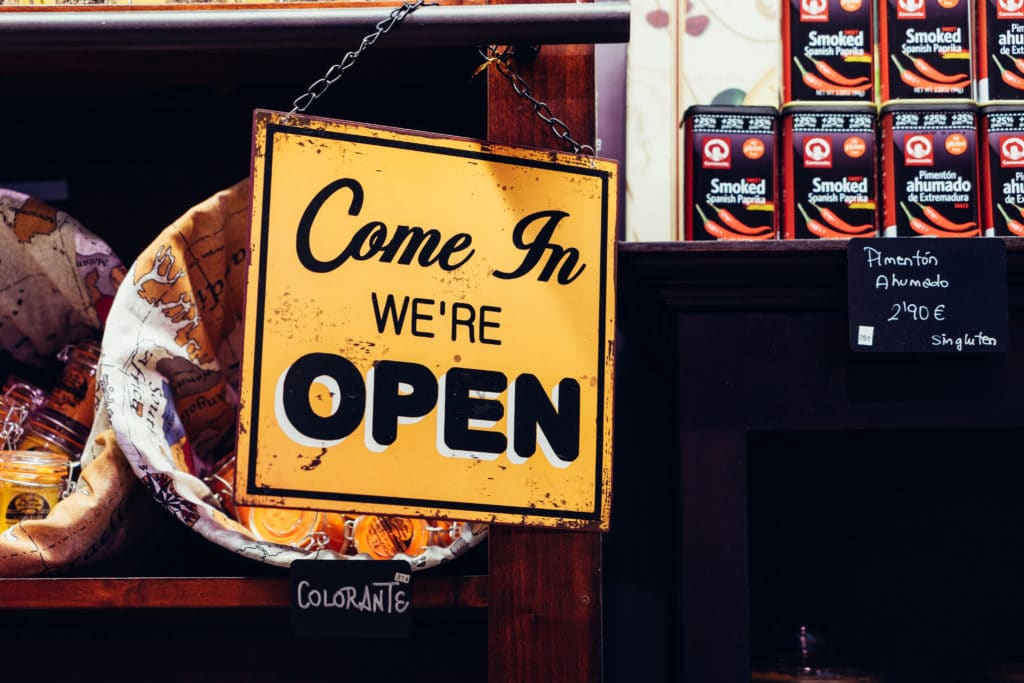 Our GREEN alumni have shown the significant strides one person can make towards achieving the world's sustainable development goals. Now, imagine what the entire private sector can do. Currently, The United Nations is working towards mobilizing private economies towards achieving the Sustainable Development Goals by 2030.
As United Nations Secretary-General, Ban Ki-Moon, stated to 350 leaders of business, government, civil society as well as UN officials,"The fundamental ways that business can contribute remain unchanged. First, companies need to do business responsibly and then pursue new opportunities. In short, companies must not make our world's problems worse before they try to make them better."
Similarly, Yale University documented a study on how financial institutions have had an influence on their shareholders' regions in regards to sustainable development. They find that "globalization presents challenges as well as opportunities for industry in a region. The advantage of the 'Green Market,' the environmental requirements of emerging trade agreements, and the provisions of some of the environmental conventions such as the Montreal Protocol and the Biodiversity Convention are examples of some of these." At the end, the authors conclude that, "The sustainable development path is a shared responsibility. As a financial institution, we welcome and encourage a closer partnership between the public and the private sectors as the only way to achieve sustainable development in the region."
On the same positive train of thought, The State of the Green Business Report 2017 states that "sustainable business continues to be exciting and inspiring to watch, as leadership companies continue to push the barriers of what's possible, including transforming themselves into net-positive and regenerative enterprises." Take a deeper dive into the world of 'green' business and learn about what's going on through the corporate lens here.
You can see the weight and ultimate potential that innovation and the private sector holds in progressing sustainable development. Engineering, business and innovation do great things on their own but when they come together, they can change the world. It will come down to individual action building into a larger movement and eventually scaling economies to make a difference. So I need to ask, which one are you: the player in the game or someone watching from the sidelines?