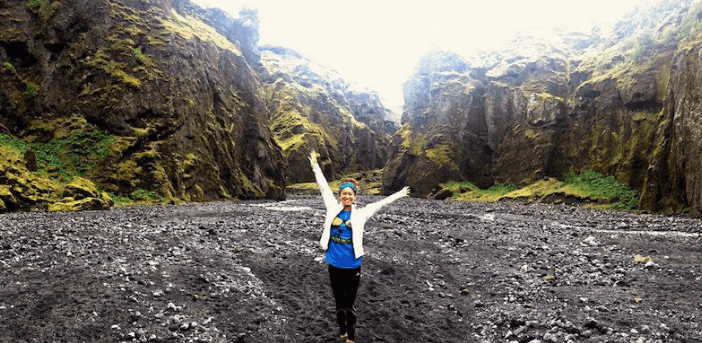 Driven by pure curiosity, determination and a "why not?" attitude, two of my friends and I were willing to do whatever it took to get our idea off the ground. Little did I know what my future would hold after booking a $300 round-trip plane ticket to Costa Rica.
Let's go back to 2009. With its whirlwind of rich culture, tropical climate and renewable energy technologies, Costa Rica was a foolproof destination for our upcoming short term program for university students.
What was supposed to be a beautiful trek through the jungle quickly became a nauseating, four-hour bus ride filled with uncertainties and anxiety.
A couple of weeks into the trip, we were on the hunt for untouched beaches to build as a part of our itinerary. As cofounders, we put the pedal to the metal and were determined to find these hidden gems on our own.
We were in search of the postcard-worthy, seaside landscape: white sandy beaches kissed by warm rays of the tropical sun and bordered by the welcoming, crashing of waves upon the shore. Man, was I in for a reality check.
Much to our surprise, what we thought would be our rental car quickly turned out to be a "beater," not a Bimmer — dare I say, lost in translation? Classic mix-up.
Coated with black primer that was rusting, chipping away and held up by four bare tires, it was a mystery how this car passed inspections.
Regardless, it was a car. It was cheap enough for a broke 19-year-old college student and, at the very least, functional. Good enough. We ventured across countless dirt roads and encountered obstacles, including fallen tree limbs, extremely rocky terrain and deep-seated gravel craters.
This turned into a battle: Rustic Machine vs. Mother Nature.
We weren't prepared to let this challenging topography win. We even got out of the car multiple times to push it out of the mud and get it back onto a drivable path.
After hours of motion sickness, we finally stumbled upon a beach we wanted to explore. We pulled over and parked the car under the protection of trees.
As we wandered over the sand dune, my jaw dropped. We grabbed our towels and passports and headed straight for the ocean. The white sand nestled between each toe like powder and hugged my feet like a snug glove. The sunshine stretched across the beach and fell upon me like a blanket, perfectly tucked in.
As soon as I dove into the crystal clear sea, I was instantly recharged. I floated on my back and gently rocked with the ripples of the water and gazed up into the blue sky. It was at this point I knew my life would never be the same. I knew I wanted to share this moment of happiness with others.
After we dried ourselves off, we began to make our ways back to the car. As we peaked over the sand dune, my jaw dropped again — this time, for a different reason.
As we approached our car, we noticed the trunk was popped open, and the windows were cracked. We bolted toward the vehicle to find everything was gone – luggage, laptops, cameras, business plans, cell phones, souvenirs, you name it. Not only that, but also the memories, photos and plans we created had been tainted and stripped away from us.
I felt nauseated again. This time, it was fueled by anger, frustration and feelings of violation and vulnerability. My entrepreneurial adventure went from a beach dream to a travel nightmare in a matter of seconds.
However, with this sense of shock and disbelief came an even more powerful emotion: determination. It was this determination that fueled my pursuit to make this dream a reality. A newly formed sense of motivation was the catalyst that kept me going.
I quickly snapped out of it and realized I needed to plan my next step of action. Finding a police station seemed like the appropriate way to go. We piled into the empty car and made our way there.
After filing a report, we realized nothing more could be done, especially considering our belongings were more than likely on their way across the border. Fantastic.
Frustrated and hopeless, we returned to our hotel for the night with our tails between our legs. The next morning, it was as if nothing had happened. We made the best of the situation and went to a local retail shop to get some clothes for the rest of our trip.
A new fire of determination ignited inside of us, and we snapped back into work mode. We were more determined than ever before to hash out the itinerary details in order to make this opportunity a reality.
Those who say your life can change in an instant are correct, but your reaction is what defines the outcome.
As I look back, this 0-60 surge of utopian bliss to complete pandemonium served as an accurate representation of the realities of both starting a business and life as a whole.
This event prepped me for several upcoming hardships and challenges and taught me to expect the unexpected.
I learned the importance of resilience and maintaining control.
Our reaction to this incident was an extension of what makes up a company's backbone: perseverance, focus and fortitude. For every two steps forward, there may be one step back, which is perfectly okay because in the end, it's about learning, progress and growth.
It's bending without breaking. It's willing to put your ideas on the line and backing up that idea with passion and conviction, despite opposition. Ultimately, it's about the mission and the vision.
The GREEN Program is about giving students the opportunity to find themselves and their passions, and to explore beyond their comfort zones. It's about being creative, curious and innovative. It's about positive social impact and the will to change the future.
See original article here: http://elitedaily.com/money/entrepreneurship/trip-inspired-me-to-succeed-green-program/766270/