We have two options: Make excuses or make progress. Which one do you choose?
No matter where we are in the world, The GREEN Program (TGP) stands in solidarity and support with Black Lives Matter and those who are mobilizing for the change to dismantle racism and injustice.
Silence is no longer an option. We say the names of George Flyod, Ahmaud Arbery, Breonna Taylor, Oscar Grant, Eric Garner, Trayvon Martin, Michael Brown, Emmett Till, Martin Luther King, Jr. and so many lives that have been lost in the hands of injustice and racial violence.
The GREEN Program's mission is to advocate for a more sustainable world through the education and mobilization of the next generation of sustainability leaders. We recognize that it will never be possible to achieve a sustainable future without equality and justice for all. In 2015, a declaration was created by the United Nations to acknowledge that racial and ethnic discrimination will continue to function as structural and systemic barriers to sustainable development if they are not addressed. Global injustices are causing disadvantage and marginalization among people in all regions of the world. "These inequalities are evident in disproportional poverty rates and limited access to power, justice, education, physical and mental health including psychosocial services, social security, access to basic needs like safe drinking water, equal protection against the ravages of climate disasters, political participation, as well as, protection against racial/ethnic profiling and police violence" (Glaser, Spencer & Charbonneau, 2014).
It is no coincidence that Black Americans are more likely to live near landfills and industrial plants that pollute water and air with toxins and erode quality of life. More than half of the 9 million people living near hazardous waste sites are people of color, and black Americans are three times more likely to die from exposure to air pollutants than their white counterparts. (Quartz) This is only one of many examples of environmental racism – a dangerous and, in many cases, lethal counterpart to systemic racism that the Black and minority communities continue to endure after hundreds of years.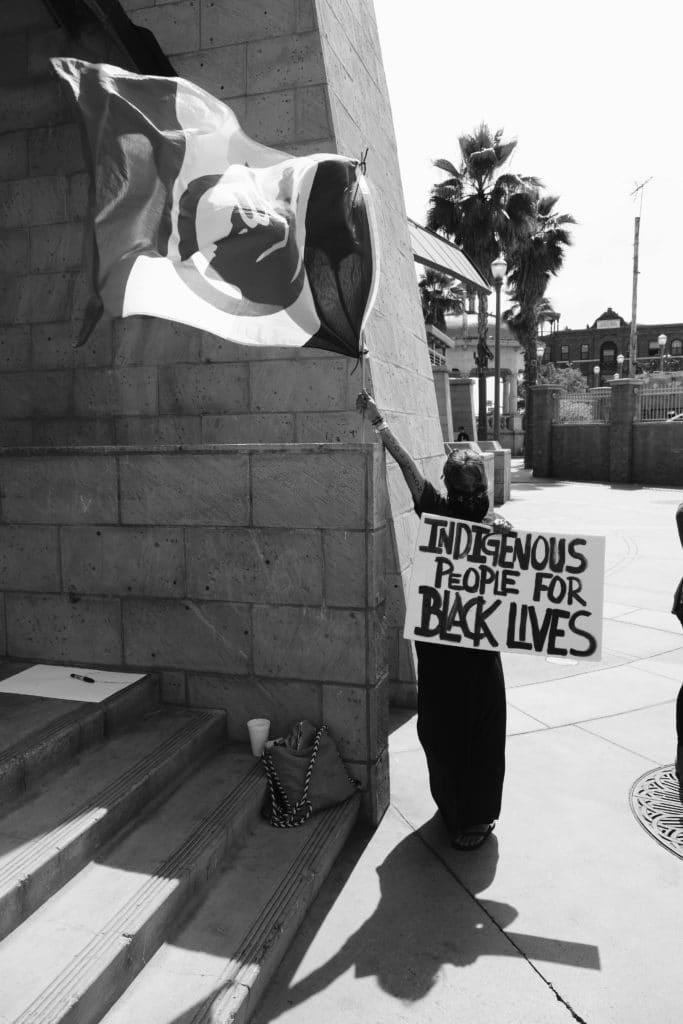 "The environmental justice movement has redefined what environmentalism is all about. It says that the environment is everything: where we live, work, play, go to school, as well as the physical and natural world. And so we can't separate the physical environment from the cultural environment. We have to talk about making sure that justice is integrated throughout all of the stuff that we do."
– Dr. Robert Bullard, Founder of Environmental Justice
Environmental racism is racism. Racism must be addressed and progressed to achieve any true justice for our environment or climate. To achieve a sustainable future, we must all be committed to the realization of the 2030 Agenda for Sustainable Development. All Member States of the SDGs recognize that the dignity of the individual is fundamental and that the Agenda's Goals and targets should be met for all nations and people and for all segments of society. When the SDGs were announced in 2015, our world endeavoured to reach communities who were most at risk with the mission to achieve a sustainable future, leaving no one behind.
As we move forward from this week to continue the fight for a sustainable and equitable future, TGP will be using our platform to amplify Black and Brown voices, share resources, support, encourage, and empower others to be active and informed allies. Together with our global community, we are committed to collectively dismantling racism and injustice.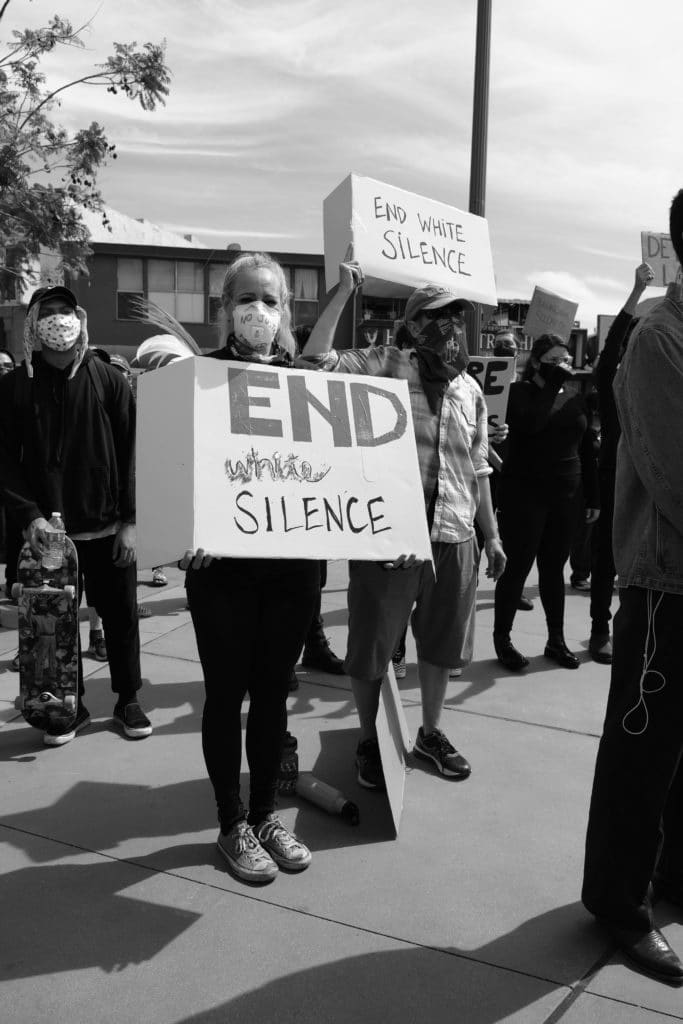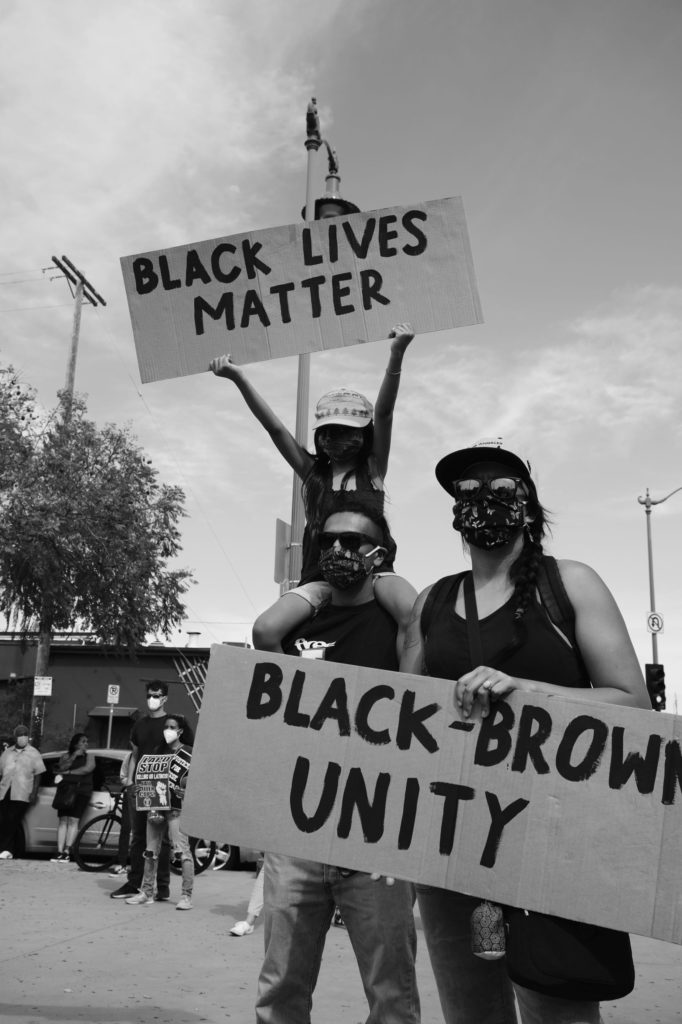 With education at the core of our mission, our team has created an open-sourced library with resources that are focused upon education, advocacy, and action for anyone, anywhere, to play an effective role in this fight.

Access TGP's "Fighting Racism & Injustice Resource Library" HERE.
We encourage readers to save the resource, revisit it, and contribute to it often. Dedicate a few minutes of your time each day or week to continue learning but don't stop there. Invest in your knowledge. From there, you will be empowered with clear steps of action by signing petitions, donating your money and/or time, and more. From there, ask yourself how you can make changes in your daily life, for example: where you shop, what policies you are really voting for, who and what principles you are supporting with your dollar. To contribute resources, email links and a description about the resource to [email protected]. We strongly encourage resources from Black and Brown contributors or authors.
"Education is the passport to the future, for tomorrow belongs to those who prepare for it today."
– Malcolm X