This past August, JingJing joined us in Japan for our Disaster Mitigation & Nuclear to Renewable Transitions program as one of our first-ever GREEN Advantage Scholars. Inspired by her motivation, knowledge-hungry drive, and curiosity, we knew that she was going to be an exceptional addition to our Fukushima program. Thrilled to have her as part our of GREEN Alumni community of more than 2,000 student leaders & young professonals around the world, we caught up with JingJing to chat more about her experience.  Read on to learn more about JingJing & her biggest takeaways from her experience abroad with us!
Meet JingJing Z.
---
Japan: Disaster Mitigation & Nuclear to Renewable Transitions
August 2017
University of Pennsylvania
Major: Systems Engineering
Age: 20
Hometown: Philadelphia PA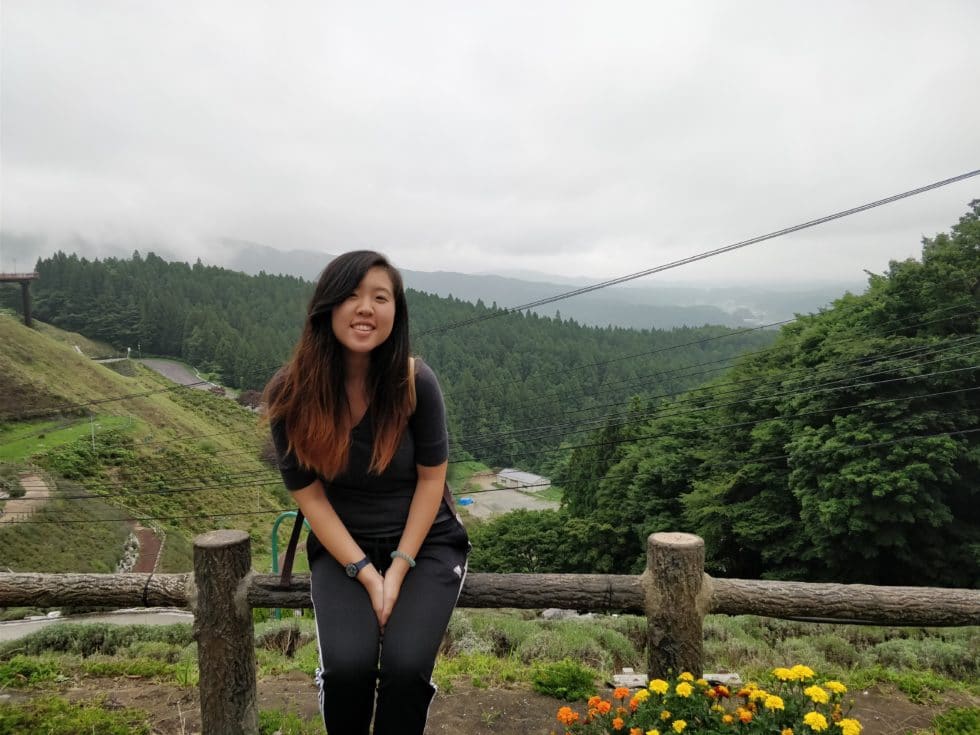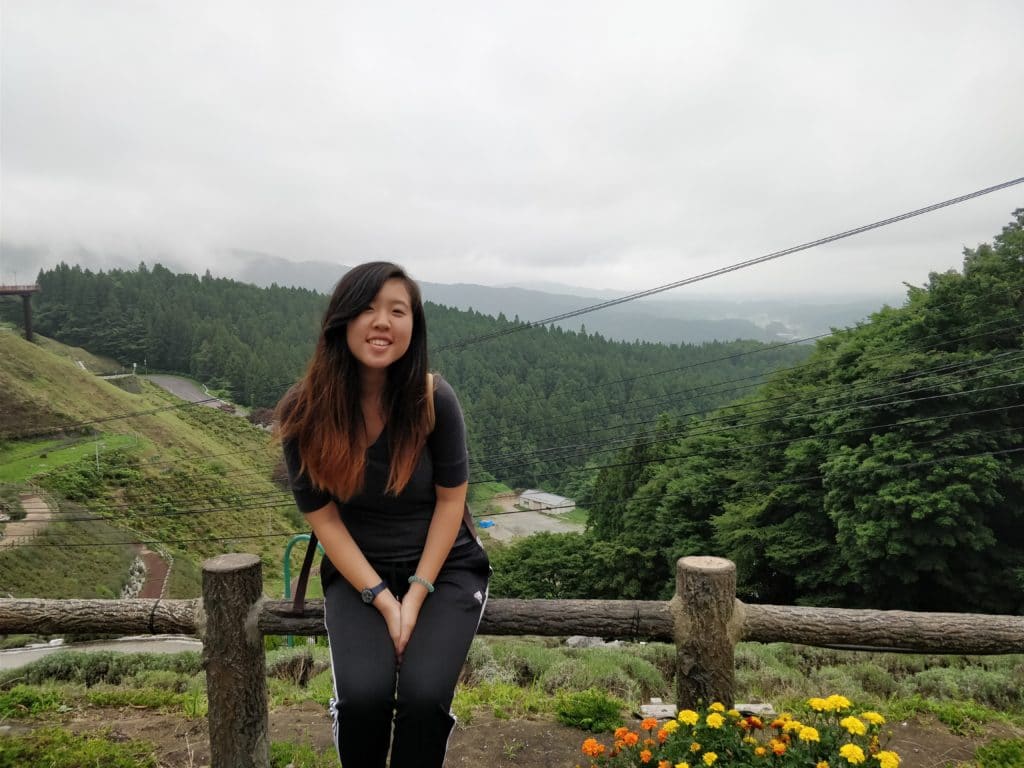 Why do you believe that The GREEN Program is right for you? I think now is the perfect time to travel the world before responsibilities and the corporate world come settle you down into a routine. Experiencing different ways of life and cultures makes your mind expand and your perspective of the world even bigger. And that experience is priceless. But more importantly, with the world becoming more connected than ever is the exchange of countless ideas. I think looking for better ways to coexist with our environment and find ways to develop clean energy should be a goal for every country that has these problems. So to see what Japan has been doing first-hand would be amazing and possibly groundbreaking if we could also use that technology for other disaster-prone or heavily polluted areas around the world.
What is a day in the life of JingJing like?
On a typical day on campus at UPenn, I try to keep up a healthy, regular schedule. Waking up with plenty of time to get to class, catching up with friends during my academic breaks, running errands, catching up on my favorite shows, studying for upcoming exams, or reading up on current events. Beyond that, you can likely find me exploring the city or baking! 
What inspired you to submit your application for The GREEN Program?
I knew that I really wanted to study abroad at some point during my undergraduate career. After experiencing a number of hurdles to study abroad due to my transcript at the time, I was thrilled to hear about The GREEN Program. With a focus on sustainability, I immediately filled out the application. I didn't know what to expect; would I be accepted? But when I received my official congatulatory response of my acceptance,  I thought to myself, 'wow this is real. I was going to Japan!'
When preparing for your TGP adventure, what were you most looking forward to?
I was most looking forward to meeting people from all over the world; I've always found that I learn and intake so much more from people who share their passions and stories with me than simply learning from a textbook. It's truly fascinating and so inspiring! I'm so grateful to have had the chance to be so open with myself and others.
Tell us more about your GREEN experience! When you think back to Japan, what are some of the most memorable portions of your trip with us?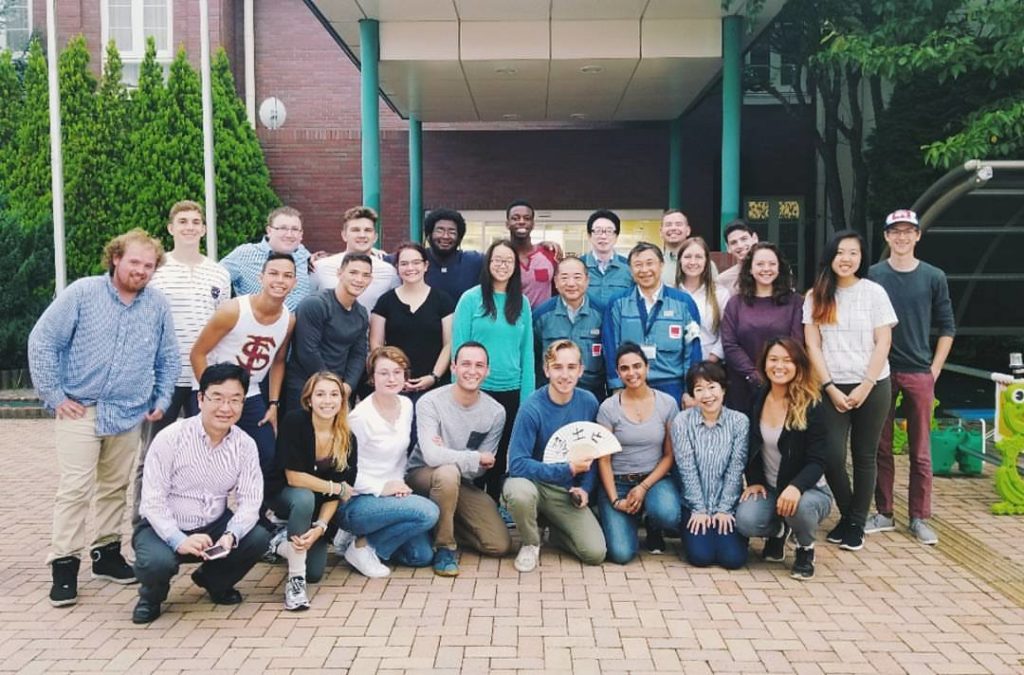 The first thing that comes to mind are the opportunities for one-on-one or smaller group conversations about our passions – anything and everything . While I absolutely learned a lot from our classes at the university, what sticks out most to me was my ability ot connect with my fellow GREEN students in such a short amount of time. The GREEN Team was able to create an environment where we were all able to formulate a special bond that can't be re-created and that I'll never forget. Even though my group is from all across the United States and beyond, I know that this is something that I'll cherish forever. 
Did you have a pivotal moment or an experience during your time in Japan that has altered or shifted the way you view the world around you?
I don't think I had a singular pivotal moment, but it was moreso something that I experienced every day. The politeness and friendliness of everyone that we met – from our guides at various excursion sites, to my group members, and everyone else I met –  just made me a happier and more excited person overall during my time in Japan. Honestly, one element that has stuck with me, culturally, is the utmost respect that everyone was given despite being from other nations around the world. It's definitely something I really miss, and am doing my best to implement now that I'm back home in Philadelphia (USA). 
How would you say that your experience on TGP has benefited you moving forward as you continue working toward completing your degree?
Although I'm not majoring in nuclear energy or environmental studies specifically, I believe that sustainability is an integral part of anyone's career trajectory. I learned so much about clean energy and the process of rebuilding after natural disasters; I plan to use this knowledge and apply it to something I'm really passionate about: urban renewal in the parts of Philadelphia that need it the most.
Fast forward to graduation: you're looking toward launching your career. What is your dream career, and has TGP had an impact on shaping this professional path?
I have a few "dream careers" on my bucket list that I'd like to accomplish in my lifetime; one being working as an animator for Studio Ghibli. Again, I may not be the most knowledgeable on sustainability, but I strongly believe you can move forward in your career, while also thinking about the environment and how to prevent us from destroying it. It's all interconnected, and we can all do our part.
Why do you believe that other like-minded students like yourself, and others around the world, should have opportunities like The GREEN Program? 
– Original Text & Images by: JingJing Z., and TGP
It's important that students take advantage of opportunities while in school and before we're a part of the real world, if possible. With the world being connected more now than ever, we need to immerse ourselves in uncomfortable situations and gain intercultural skills if we want to accomplish big worldwide goals together.
Experiencing different ways of life and cultures makes your mind expand and your perspective of the world even bigger. And that experience is priceless.